Featured
Laser Photonics: A Laser Cleaning Small-Cap Operating In A Blue Ocean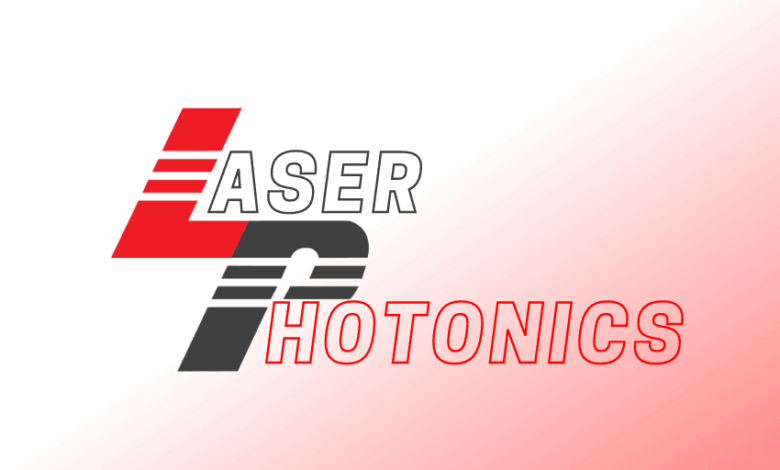 Laser cleaning for maintenance and repair operations is one of the fastest-growing areas within the industrial segment. Robust demand for these technologies in the automotive, construction, and metalworking industries and rising demand for robotic cleaning technologies all contribute to the market's expansion. Lasers are gradually being used as a cleaner and more effective substitute for traditional abrasive blasting technologies and work wonderfully on a variety of materials, including glass, ceramics, metals, concrete, and plastics. Our small-cap pick of the day is one of the few specialized laser cleaning players across the globe with a unique technology that caters to a large, industrywide problem of rust – Laser Photonics (NASDAQ: LASE). Let us have a closer look at the company's business and evaluate its effectiveness as an investment proposition.
Company Overview
Laser Photonics is a vertically-integrated manufacturer of industrial laser technologies and systems. Its technology and systems help in the process of surface cleaning, rust removal, corrosion management, de-painting, and carrying out various other laser-based industrial applications with the goal of being a viable, eco-friendly substitute for the centuries-old sand and abrasives blasting sectors. Laser Photonics' new generation of cutting-edge laser blasting technologies and apparatus also addresses various health, safety, environmental, and legal concerns connected to the older techniques. The company's "unique-to-industry" systems are being used by Fortune 500 companies and well-known manufacturers in the aerospace, automotive, defense, energy, industrial, maritime, and shipbuilding sectors. Some of its key clientele include names such as 3M, General Electric, Ford Motors, Caterpillar, Honeywell, Johnson & Johnson, Dell, Sony, DuPont, Siemens, Cummins, Nike, Kohler, and many more. Laser Photonics has a strong R&D and is on track to establish itself as the market leader for industrial laser systems.
Strong Product Portfolio
Laser Photonics has the broadest selection of Class IV handheld laser blasting equipment. Their products range in power from 20W to 3000W systems, including the Jobsite 2000, the most potent production Laser Blaster currently available on the market, to the even more potent JobSite 3000. Its 4000W handheld laser blasting system, its most potent laser blasting tool, is currently being developed and is expected to launch soon. Besides, their Titan and Mega Center brands of Class I Laser Blasting Systems were created with mass production in mind. These assembly-line-ready systems are built with automation control and automated material-loading capabilities to enable maximum throughput in high-production scenarios. The company further developed C-Robots' user-programmable AI to help humans. Line employees swiftly programmed these precision robots to perform difficult and repetitive jobs in high-volume production settings. This wide range of products can be used for several applications, scaling to meet customer needs from entry-level, office-friendly laser blasting systems for high surface integrity component finishing to high-end, high throughput industrial laser blasting systems for low-cost mass production applications. The company's wide portfolio eliminates the need for clients to purchase goods from various vendors for various operations, giving the company a competitive advantage over rivals who offer a smaller range of goods and services.
Addressable Market
Laser Photonics' market includes the areas of surface preparation, coating, and corrosion control for industrial applications. Almost all heavy industries employ media blasting, although it is being outlawed for safety, health, and environmental concerns. Given the regulatory pressures on media blasting and the higher costs, the fact remains that effective laser cleaning or laser blasting will become the new norm in the blast cleaning industry and establish itself as the safe, effective, and reasonably priced alternative blast cleaning method. This implies a vast addressable market for the company. As per Grand View Research, the global abrasive cleaning market was as large as $35.29 billion in 2021 and is expected to grow to $47.82 billion by 2028 implying a CAGR of 4.2%. There is also a huge upside for a company like Laser Photonics from Government contracts. The U.S. Military and various branches of the country's defense tend to face the problem of rust accumulation on their equipment where Laser Photonics' offerings can provide a good solution. As a matter of fact, the company has already sold laser cleaning equipment to many branches of the American armed forces, the Veteran's Administration, and NASA. Clearly, the market pie for Laser Photonics is huge. Laser cleaning for maintenance and repair operations is one of the fastest-growing areas within the industrial segment. Their laser cleaning systems are already in place with military installations such as US Naval Special Warfare Command, USAF-Fairchild AFB, Crane Army Ammunition Activity, and Trident Refit Facility.
Growth Strategy
Laser Photonics aims to increase the variety of products it provides, emphasizing integrated solutions that enable laser blasting for both production applications and widespread accessibility. By utilizing its solid client contacts, engineering know-how, and affordable production costs, it wants to target novel applications early in the development cycle and promote acceptance. They also developed and manufactured laser systems for various markets to lessen the financial impact of a downturn in any area. The management anticipates that the sales would grow through a recognized industry competence in sectors with strong market demand, such as laser decontamination equipment for the nuclear industry, laser blasting cabinets for the general industrial sector, and rust removal equipment for the shipbuilding sector. Besides, they are increasing their penetration in vertical sectors, including automotive, aerospace, defense, energy, and manufacturing, by adding distributors based on geographic coverage and sales capacity.
Laser Photonics is bound to work with more high-volume hardware and equipment distributors to develop its internal sales infrastructure, online sales presence, and capital equipment sales channels. They are also increasing their direct sales efforts with a primary focus on serving significant accounts and growing their footprint within Fortune 500 corporations and international governmental organizations in order to broaden the reach of their distribution network. Given the large addressable market, the company would want to educate the industry on the best ways to implement the technology throughout the entire product life cycle. It is evident that businesses are more likely to buy their products and services and gradually increase their use if they are well-informed or have direct knowledge of the advantages of their laser blasting solutions over conventional production.
Final Thoughts
From a financial standpoint, we have seen Laser Photonics' revenues more than double in the past two years. The best part of this growth is that it has come with a strong level of profitability. The company has consistently shown a net margin of around 20%. Given the high growth and the solid profitability coupled with the massive size of the addressable market, Laser Photonics should command a huge premium. The company recently went public on September 30th. We believe that given Laser Photonics' robust technological offerings, solid client base, and compelling growth strategy, it is an excellent investment for our readers at SmallCapsDaily.
Disclaimer
This website is a wholly owned subsidiary of Salesparq, LLC, herein referred to as Salesparq, LLC. Our publications are a commercial advertisement and are for general information purposes ONLY. We are engaged in the business of marketing and advertising companies for monetary compensation. We may receive compensation for this article on a PPC basis as an affiliate. Never invest in any stock featured on our site or emails unless you can afford to lose your entire investment. The disclaimer is to be read and fully understood before using our services, joining our site or our email/blog list as well as any social networking platforms we may use.PLEASE NOTE WELL: Salesparq, LLC and its employees are not a Registered Investment Advisor, Broker Dealer or a member of any association for other research providers in any jurisdiction whatsoever.Release of Liability: Through use of this website viewing or using you agree to hold Salesparq, LLC, its operators owners and employees harmless and to completely release them from any and all liability due to any and all loss (monetary or otherwise), damage (monetary or otherwise), or injury (monetary or otherwise) that you may incur. The information contained herein is based on sources which we believe to be reliable but is not guaranteed by us as being accurate and does not purport to be a complete statement or summary of the available data. Salesparq, LLC encourages readers and investors to supplement the information in these reports with independent research and other professional advice. All information on featured companies is provided by the companies profiled, or is available from public sources and Salesparq, LLC makes no representations, warranties or guarantees as to the accuracy or completeness of the disclosure by the profiled companies. None of the materials or advertisements herein constitute offers or solicitations to purchase or sell securities of the companies profiled herein and any decision to invest in any such company or other financial decisions should not be made based upon the information provided herein. Instead Salesparq, LLC strongly urges you conduct a complete and independent investigation of the respective companies and consideration of all pertinent risks. Readers are advised to review SEC periodic reports: Forms 10-Q, 10K, Form 8-K, insider reports, Forms 3, 4, 5 Schedule 13D. Salesparq, LLC is compliant with the Can Spam Act of 2003. Salesparq, LLC does not offer such advice or analysis, and Salesparq, LLC further urges you to consult your own independent tax, business, financial and investment advisors. Investing in micro-cap and growth securities is highly speculative and carries and extremely high degree of risk. It is possible that an investors investment may be lost or impaired due to the speculative nature of the companies profiled. The Private Securities Litigation Reform Act of 1995 provides investors a safe harbor in regard to forward-looking statements. Any statements that express or involve discussions with respect to predictions, expectations, beliefs, plans, projections, objectives, goals, assumptions or future events or performance are not statements of historical fact may be forward looking statements. Forward looking statements are based on expectations, estimates, and projections at the time the statements are made that involve a number of risks and uncertainties which could cause actual results or events to differ materially from those presently anticipated. Forward looking statements in this action may be identified through use of words such as projects, foresee, expects, will, anticipates, estimates, believes, understands, or that by statements indicating certain actions & quote; may, could, or might occur. Understand there is no guarantee past performance will be indicative of future results.In preparing this publication, Salesparq, LLC has relied upon information supplied by its customers, publicly available information and press releases which it believes to be reliable; however, such reliability cannot be guaranteed. Investors should not rely on the information contained in this website. Rather, investors should use the information contained in this website as a starting point for doing additional independent research on the featured companies. Salesparq, LLC has not been compensated for this article. The advertisements in this website are believed to be reliable, however, Salesparq, LLC and its owners, affiliates, subsidiaries, officers, directors, representatives and agents disclaim any liability as to the completeness or accuracy of the information contained in any advertisement and for any omissions of materials facts from such advertisement. Salesparq, LLC is not responsible for any claims made by the companies advertised herein, nor is Salesparq, LLC responsible for any other promotional firm, its program or its structure. Salesparq, LLC is not affiliated with any exchange, electronic quotation system, the Securities Exchange Commission or FINRA.