News
LeapCharger Outlines Its Mission Statement & Growth Strategy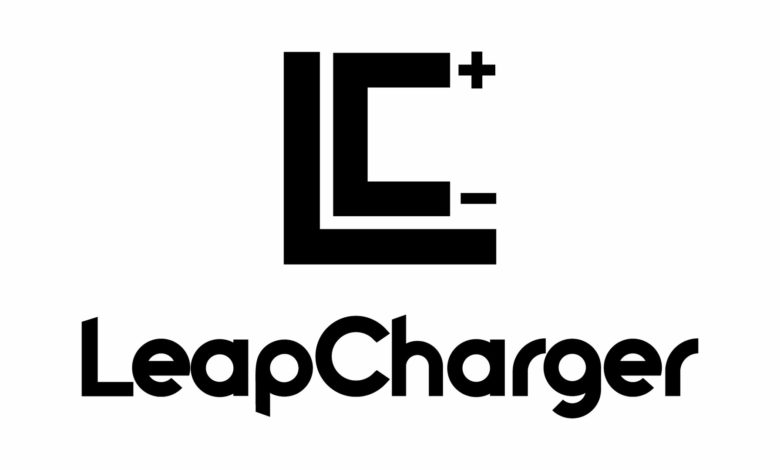 CARSON CITY, NV –

(NewMediaWire) – October 13, 2023 – LeapCharger Corporation (the "Company" or "LeapCharger") (OTC PINK: LCCN) is pleased to provide this discussion regarding its mission statement and growth strategy.
LeapCharger seeks to create a smart, sustainable future, where vehicle charging can be as easy as a simple click. The Company believes that while EVs significantly reduce environmental pollution, they are dependent on the environment as they share their power supply with the power grid. With an increase in the number of electric vehicles, the instability of the existing power systems across the world is prone to increase. It is the Company's vision to provide a smart grid platform based on the adaptive blockchain which can help minimize the power fluctuation level in the grid along with the charging cost for EV users.
"Our mission is to fully leverage every available resource as we become a disruptive force in the EV charging industry," commented Praveenkumar Vijayakumar, CEO and President of LeapCharger. "To accomplish this far-reaching mission, our primary strategy will be to strategically position our EV charging stations so that we are accessible to a wide range of consumers while also collaborating with local governments and businesses to create a seamless and convenient charging infrastructure. Our goal is to have no less than 250 EV charging stations that are fully operational by the end of 2024."
LeapCharger intends to realize its vision by fusing sophisticated software with cutting-edge hardware technology to build a globally inclusive charging network. The Company aims to provide a peer-to-peer energy trading platform to improve the use of distribution network assets and inculcate a seamless integration of the renewable energy network.
Praveenkumar added that, "Our business strategy of expanding into new markets and diversifying our product offering is essential for long-term growth. Our primary goals for the next year are to increase market share, streamline our operations, and enhance customer satisfaction. With these goals in mind, we intend to be a revenue generating company no later than end of second quarter of 2024.
Shubham Kumar, our co-founder and Lead Technology Consultant, emphasizes the vital role of innovation in maintaining the momentum of the charging industry by stating that, "At LeapCharger, our primary focus is on minimizing charging time and providing EV drivers with a seamless charging experience. By strategically situating charging stations in highly frequented locations like shopping centers, office complexes, and residential communities, we guarantee convenient and reliable charging options for EV owners, regardless of where they travel. Moreover, our stations offer a wide selection of charging speeds to accommodate various EV models. We offer fast-charging stations for quick top-ups and Level 2 chargers for extended parking durations, ensuring that all charging needs are effectively met."
"What sets LeapCharger apart is our unwavering dedication to sustainability and customer satisfaction," concluded Shubham, the visionary behind the Company's technology. "We are poised to redefine the EV charging landscape."
Using his vast network of connections, Shubham has successfully secured partnerships with leading property developers and local governments, thereby enabling LeapCharger to expand its charging network in multiple regions. LeapCharger's forward-thinking and comprehensive charging solutions are designed to meet the ever-growing demands of the EV market while contributing to a greener future.
LeapCharger is also spearheading innovative approaches to enhance the charging experience. The Company envisions integrating renewable energy sources, such as solar panels and energy storage systems, into their charging stations. This visionary approach aligns with the company's commitment to reducing carbon emissions and fostering sustainable practices.
"Our commitment to sustainability, technological innovation, and customer satisfaction position us to become a leading player in the EV charging space. With the entire management team we have assembled, along with our consultants such as Shubham, we are poised to make an indelible impact on the future of electric mobility," declared Praveenkumar.
Further updates regarding LeapCharger and its EV charging stations will be made as additional information becomes available.
ABOUT LEAPCHARGER CORPORATION
LeapCharger Corporation is an emerging growth company that aims to provide high-quality electric vehicle (EV) charging solutions to consumers and businesses. Our operations are based in the UAE and we aim to expand operations into other regions such as North America, EU and South Asia in the near future. Our charging stations will be strategically placed in high-traffic areas, ensuring that EV owners have easy access to our services. We offer a user-friendly mobile app that allows customers to easily locate our charging stations, reserve charging spots, and pay for their charging sessions. We have also integrated advertising solutions in our charging stations to generate additional income. In addition to our commercial offerings, we will also partner with residential communities and property owners to install charging stations in their buildings. Additionally, we understand that our customers prioritize efficiency and convenience, so we are installing 150kW+ charging stations at highway exits and petrol pumps. These stations offer a higher charging speed, allowing drivers to get back on the road quickly. One of the ways we achieve this is by offering lower charging rates than our competitors, thanks to our innovative use of advertising revenue. Our charging stations are equipped with 55-inch screens, which serve to provide our clients with a valuable marketing channel and also serve as marketing channels for our LeapCharger brand.
FORWARD-LOOKING STATEMENTS
This press release contains forward-looking statements (including within the meaning of Section 21E of the United States Securities Exchange Act of 1934, as amended, and Section 27A of the United States Securities Act of 1933, as amended) concerning the Company, expected listing and trading, the Company's technology and future anticipated growth. Forward-looking statements generally include statements that are predictive in nature and depend upon or refer to future events or conditions, and include words such as "may," "will," "should," "would," "expect," "plan," "believe," "intend," "look forward," and other similar expressions among others. Statements that are not historical facts are forward-looking statements. Forward-looking statements are based on current beliefs and assumptions that are subject to risks and uncertainties and are not guarantees of future performance. Actual results could differ materially from those contained in any forward-looking statement as a result of various factors, including, without limitation: risks related to LeapCharger's operations, such as additional financing requirements and access to capital; competition; the ability of LeapCharger to protect its intellectual property rights; and other risks set forth in the Company's filings with OTC Markets ("OTCM") and/or the Securities and Exchange Commission (the "SEC"). Prospective investors are cautioned that any such forward-looking statements are not guarantees of future performance and involve risks and uncertainties, including those described in LeapCharger's periodic reports filed with the SEC or OTCM, and that actual results may differ materially from those contemplated by such forward-looking statement. Except as required by applicable law, the Company undertakes no obligation to revise or update any forward-looking statement, or to make any other forward-looking statements, whether as a result of new information, future events or otherwise.
Periodically, and as legally required, the Company may make new and material information available on its website, www.leapcharger.com, or through Company sponsored social media, which may be accessed by clicking on the below links:
Instagram: https://www.instagram.com/leapcharger/
Twitter: https://x.com/LeapCharger?s=20
LinkedIn: https://www.linkedin.com/company/leapcharger/
Contact:
Praveen Kumar Vijaykumar
9173910061
praveen@leapcharger.com
View the original release on www.newmediawire.com