Featured
Lobe Sciences: A Hidden Gem In The Psychedelics Research Space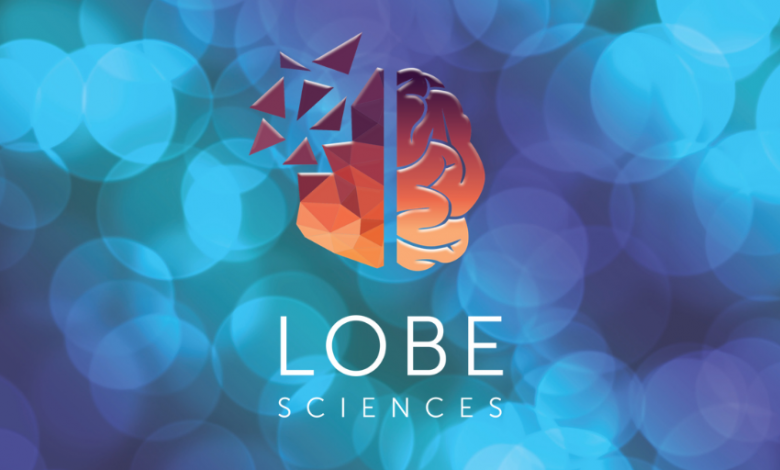 As growth investors focused on the small caps domain, we are constantly on the lookout for sectors which are expected to be "the next big thing". Some of us were fortunate enough to spot the future of marijuana stocks about 3-4 years back and invest in them only to see our invested amounts multiple many folds as the sector went on to become one of the highest valued sectors on the stock market. It is time to move beyond cannabis and look out for what could be the next big growth story in the market. While many sectors come to mind, one of the hottest domains that is gaining importance particularly after the rising mental health problems in North America is that of psychedelic drugs. Our pick for the day is an IP-rich company from the psychedelic drugs space that could become a true pioneer in the mental health therapeutics sector over the coming years – Lobe Sciences (OTCQB:GTSIF) (CSE:LOBE).
Company Overview
Lobe Sciences is a Vancouver-based life sciences company focused on the development of psychedelic medicines. The company is focused on the research and the clinical development of psilocybin-based therapeutics for the treatment of mild traumatic brain injuries (mTBIs) and post-traumatic stress disorder (PTSD). It is also working towards building devices and delivery mechanisms for the efficient application of medications. Lobe Sciences owns acquired brands, intellectual property with respect to the psychedelics business whereas it generates its regular stream of cash flows through leasing office and production premises to cannabis processors and retailers. The company has a highly experienced team and strong partnerships with universities that are helping it build on its research.
Lobe's Core Offerings
Psychedlics are known to have a strong application in the mental health space, particularly in PTSD as they have the ability to alter the perception and the mood of an individual and impact various cognitive processes. Research has shown that many of these are safe to consume from a physiological standpoint and do not lead to dependence or addiction. Lobe Sciences is working towards building therapeutics that can make the optimum use of such psychedelics to help improve the mental health of patients suffering from PTSD of mTBIs. The company has launched a preclinical research study using psilocybin (commonly known as Magic Mushrooms) and N-Acetylcysteine ("NAC") for the treatment of mTBIs including various forms of concussion as well as PTSD. NAC is basically a dietary supplement derived from the amino acid L-cysteine that has strong applications as an antioxidant for reduction of DNA damage, as an antidote for acetaminophen overdose, and for its liver-protective properties and to support a healthy functioning of the immune system. Apart from combining NAC with psilocybin, Lobe is also working on patents associated with the combination of MDMA (commonly known as Ecstasy) and NAC for achieving a similar purpose. Preclinical studies with respect to these combinations are being conducted by Lobe along with the scientists at University of Miami's Miller School of Medicine under the leadership of Michael E. Hoffer, M.D., professor of otolaryngology and neurological surgery.
Delivery Devices As A Product
The second major aspect of Lobe's research is associated with the delivery devices. The company is engaged in developing a nasal mist transducer device that can directly deliver the relevant medication to the olfactory bulb. It has the possibility of being combined with a virtual reality headset to have an augmented effect on the mentally ill individual. Lobe is building this technology with engineering design and developmental support from Visionworks Engineering. The company will look to file a patent for this technology as well and it has a much faster timeline of development and should be ready over the coming 6 months. It is expected to have a strong application in this field.
Strong Macroeconomic Environment
Lobe Sciences is operating in a fast-growing macroeconomic environment associated with psychedelics, PTSD, and mTBI. Psychedelic drugs are the next big thing after cannabis and companies indulging in their research and IP development are expected to witness a high level of value unlocking. Data Bridge Research has valued the psychedelics market at close to $2.1 billion in 2019 but it is expected to triple in size to about $6.9 billion by 2027 implying an annualized growth rate of 16.3%. Whether the growth is spurred by new, independent research-oriented companies like Lobe or by big pharma investing in the sector and acquiring the IP of such companies is to be soon. The application of Lobe's psychedelic drugs extends to a number of different mental illnesses but we can focus on 2 domains i.e. PTSD and mTBI. The PTSD therapeutics market is expected to grow at a CAGR of 4.5% and reach a market size of $10.7 billion as per Credence Research with North America controlling more than 50% of the market. The traumatic brain injuries market is much larger in size and was worth $112.6 billion in 2017 as per Energias Market Research and is expected to reach $156.8 billion by 2024 implying a CAGR of 4.8%. Lobe's IP applications in all these segments are bound to result in possible licensing revenues as well as the strong possibility of large pharma giants acquiring their research and IP once the psychedelic wave gains greater momentum.
Vastly Experienced Management Team
Lobe has a highly experienced top management team led by CEO and Director Phillip J. Young who has nearly 2 decades of serving leadership positions on the boards of publicly listed companies. He has worked for biotech companies like Genentech and has a highly diversified experience spread across product development, commercialization, and international growth. He is ably supported on the research side by Mr. Maghsoud Dariani, Lobe's Chief Science Officer who has handled the development and approval of multiple drugs for well known pharma companies such as Celgene Corporation and Focus Pharmaceuticals. The company's CFO, Brian Zasitko is a finance industry veteran with prior exposure working for Ernst & Young as well as other industries such as cannabis, agriculture, and manufacturing and he is expected to be a valuable asset in future fundraising and up-listing efforts of Lobe as an entity. Overall, the company is in very safe hands from a management and governance perspective.
Final Thoughts
It is difficult to value companies like Lobe which are basically a storehouse of intellectual property but have limited revenues. Investment decisions in such stocks should largely be made based on the future prospects of their products as well as the expected growth in the market size.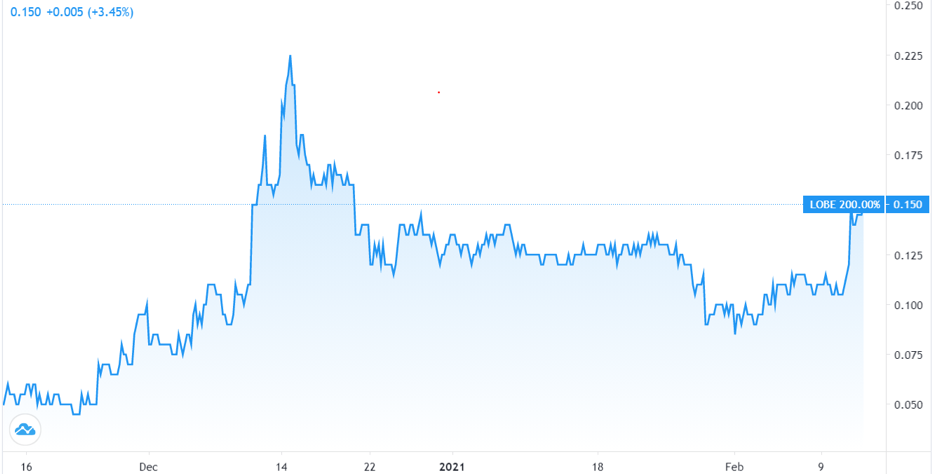 Lobe is trading at hardly 15 cents a share and the expected growth in the psychedelics market as well as the mental illnesses markets is bound to propel the stock in the coming future. Thus, the stock is definitely an excellent value pick at current levels.
Legal Disclaimer
Except for the historic data introduced herein, issues mentioned in this text comprise forward-looking statements which might be topic to sure dangers and uncertainties that would trigger precise outcomes to differ materially from any future outcomes, efficiency or achievements expressed or implied by such statements. Salesparq, LLC which owns SmallcapsDaily.com will not be registered with any monetary or securities regulatory authority and doesn't present nor claims to present funding recommendation or suggestions to readers of this launch. Salesparq, LLC, which owns SmallcapsDaily.com, could also be compensated for its companies in the type of cash-based compensation for the businesses it writes about. For making particular funding choices, readers ought to search their very own recommendation. Pursuant to an agreement between Tradigital IR and Salesparq, LLC, which owns SmallcapsDaily.com, has been retained for a interval from 2/1/2021 – 2/28/2021 to publicly disseminate details about Lobe Sciences, Inc., together with on the Website, electronic mail and different media together with online and social media. We have been compensated fifteen thousand dollars for our services during this period. We own zero shares of Lobe Sciences, Inc. We don't intend to purchase shares of Lobe Sciences, Inc. in the open market at any time.
Disclaimer
This website is a wholly owned subsidiary of Salesparq, LLC, herein referred to as Salesparq, LLC. Our publications are a commercial advertisement and are for general information purposes ONLY. We are engaged in the business of marketing and advertising companies for monetary compensation. We may receive compensation for this article on a PPC basis as an affiliate. Never invest in any stock featured on our site or emails unless you can afford to lose your entire investment. The disclaimer is to be read and fully understood before using our services, joining our site or our email/blog list as well as any social networking platforms we may use.PLEASE NOTE WELL: Salesparq, LLC and its employees are not a Registered Investment Advisor, Broker Dealer or a member of any association for other research providers in any jurisdiction whatsoever.Release of Liability: Through use of this website viewing or using you agree to hold Salesparq, LLC, its operators owners and employees harmless and to completely release them from any and all liability due to any and all loss (monetary or otherwise), damage (monetary or otherwise), or injury (monetary or otherwise) that you may incur. The information contained herein is based on sources which we believe to be reliable but is not guaranteed by us as being accurate and does not purport to be a complete statement or summary of the available data. Salesparq, LLC encourages readers and investors to supplement the information in these reports with independent research and other professional advice. All information on featured companies is provided by the companies profiled, or is available from public sources and Salesparq, LLC makes no representations, warranties or guarantees as to the accuracy or completeness of the disclosure by the profiled companies. None of the materials or advertisements herein constitute offers or solicitations to purchase or sell securities of the companies profiled herein and any decision to invest in any such company or other financial decisions should not be made based upon the information provided herein. Instead Salesparq, LLC strongly urges you conduct a complete and independent investigation of the respective companies and consideration of all pertinent risks. Readers are advised to review SEC periodic reports: Forms 10-Q, 10K, Form 8-K, insider reports, Forms 3, 4, 5 Schedule 13D. Salesparq, LLC is compliant with the Can Spam Act of 2003. Salesparq, LLC does not offer such advice or analysis, and Salesparq, LLC further urges you to consult your own independent tax, business, financial and investment advisors. Investing in micro-cap and growth securities is highly speculative and carries and extremely high degree of risk. It is possible that an investors investment may be lost or impaired due to the speculative nature of the companies profiled. The Private Securities Litigation Reform Act of 1995 provides investors a safe harbor in regard to forward-looking statements. Any statements that express or involve discussions with respect to predictions, expectations, beliefs, plans, projections, objectives, goals, assumptions or future events or performance are not statements of historical fact may be forward looking statements. Forward looking statements are based on expectations, estimates, and projections at the time the statements are made that involve a number of risks and uncertainties which could cause actual results or events to differ materially from those presently anticipated. Forward looking statements in this action may be identified through use of words such as projects, foresee, expects, will, anticipates, estimates, believes, understands, or that by statements indicating certain actions & quote; may, could, or might occur. Understand there is no guarantee past performance will be indicative of future results.In preparing this publication, Salesparq, LLC has relied upon information supplied by its customers, publicly available information and press releases which it believes to be reliable; however, such reliability cannot be guaranteed. Investors should not rely on the information contained in this website. Rather, investors should use the information contained in this website as a starting point for doing additional independent research on the featured companies. Salesparq, LLC has not been compensated for this article. The advertisements in this website are believed to be reliable, however, Salesparq, LLC and its owners, affiliates, subsidiaries, officers, directors, representatives and agents disclaim any liability as to the completeness or accuracy of the information contained in any advertisement and for any omissions of materials facts from such advertisement. Salesparq, LLC is not responsible for any claims made by the companies advertised herein, nor is Salesparq, LLC responsible for any other promotional firm, its program or its structure. Salesparq, LLC is not affiliated with any exchange, electronic quotation system, the Securities Exchange Commission or FINRA.