News
Longeveron Congratulates Co-Founder and Chairman Dr. Joshua Hare on Induction as Fellow of National Academy of Inventors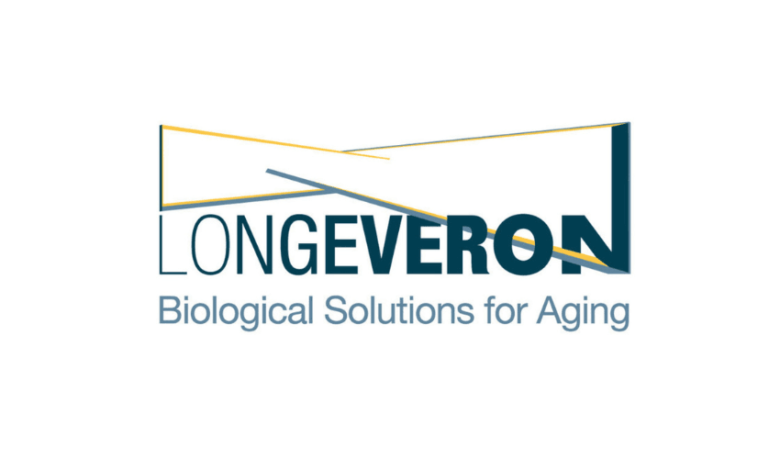 MIAMI, FL, July 10, 2023 (GLOBE NEWSWIRE) — Longeveron Inc. (NASDAQ: LGVN)("Longeveron" or "Company"), a clinical stage biotechnology company developing cellular therapies for life-threatening and chronic aging-related conditions, announced today that Chairman, Co-founder and Chief Science Officer Joshua Hare, MD, FACC, has been inducted as a fellow of the prestigious National Academy of Inventors (NAI) in recognition of his leading-edge research and development of stem cell therapies for heart disease. Dr. Hare was officially inducted into NAI on June 27, 2023, at the Academy's annual meeting in Washington, D.C.
"On behalf of everyone at Longeveron, I congratulate Josh on this prestigious honor," said Wa'el Hashad, Chief Executive Officer of Longeveron. "Throughout his distinguished career Josh has dedicated himself to the scientific advancement of cell-based therapies for damaged hearts and translating those discoveries into potentially viable commercial therapies, such as Longeveron's lead therapeutic candidate Lomecel-B™. Josh exemplifies the dedication to innovation and entrepreneurship that are at the core of the NAI mission, and he is highly deserving of this recognition."
"Since the demand for heart transplants far exceeds the supply of donor organs, there is a huge need for alternative therapies for damaged hearts," said Dr. Hare. "That's just one reason why cell-based therapeutics such as Lomecel-B™ are so important and why all of us at Longeveron are focused on realizing this asset's full potential. I thank the NAI for recognizing the critical importance of our work in this therapeutic area, and congratulate my fellow inductees on their achievement."
The NAI is a member organization comprising U.S. and international universities, governmental agencies, and non-profit research institutes. The organization was founded to recognize and encourage inventors with U.S. patents, enhance the visibility of academic technology and innovation, encourage the disclosure of intellectual property, educate and mentor innovative students, and to create wider public understanding of how its members' inventions benefit society.
Dr. Hare is a double board-certified cardiologist (Cardiology and Advanced Heart Failure and Transplantation) and is the founding director of the Interdisciplinary Stem Cell Institute at University of Miami's Miller School of Medicine. He has obtained in excess of $25 Million in funding from the National Institutes of Health over the past 15 years to support basic research of cell therapy strategies. He is also a recipient of the Paul Beeson Physician Faculty Scholar in Aging Research Award, and is an elected member of the American Association of Physicians, The American Society for Clinical Investigation, and is an elected Fellow of the American Heart Association. Dr. Hare has also served in numerous leadership roles at the American Heart Association and at the Center for Scientific Review of the National Institutes of Health. Dr. Hare is also a co-founder of Vestion, Inc., and Heart Genomics, LLC, companies that hold cardio-related intellectual property. He received a BA from the University of Pennsylvania, and his MD from The Johns Hopkins University School of Medicine, and completed fellowships at Johns Hopkins and Brigham and Women's Hospital, and was a Research Fellow at Harvard Medical School.
About Longeveron Inc.
Longeveron is a clinical stage biotechnology company developing regenerative medicines to address unmet medical needs. The Company's lead investigational product is Lomecel-B™ an allogeneic medicinal signaling cell (MSC) therapy product isolated from the bone marrow of young, healthy adult donors. Lomecel-B™ has multiple mechanisms of action encompassing pro-vascular, pro-regenerative, anti-inflammatory, and tissue repair and healing effects with broad potential applications across a spectrum of disease areas. Longeveron is currently advancing Lomecel-B™ through clinical trials in three indications: hypoplastic left heart syndrome (HLHS), Alzheimer's Disease, and Aging-Related Frailty. Additional information about the Company is available at www.longeveron.com.
Forward-Looking Statements
Certain statements in this press release that are not historical facts are forward-looking statements made pursuant to the safe harbor provisions of the Private Securities Litigation Reform Act of 1995, which reflect management's current expectations, assumptions, and estimates of future operations, performance and economic conditions, and involve risks and uncertainties that could cause actual results to differ materially from those anticipated by the statements made herein. Forward-looking statements are generally identifiable by the use of forward-looking terminology such as "believe," "expects," "may," "looks to," "will," "should," "plan," "intend," "on condition," "target," "see," "potential," "estimates," "preliminary," or "anticipates" or the negative thereof or comparable terminology, or by discussion of strategy or goals or other future events, circumstances, or effects. Factors that could cause actual results to differ materially from those expressed or implied in any forward-looking statements in this release include, but are not limited to, statements about the ability of Longeveron's clinical trials to demonstrate safety and efficacy of the Company's product candidates, and other positive results; the timing and focus of the Company's ongoing and future preclinical studies and clinical trials and the reporting of data from those studies and trials; the size of the market opportunity for the Company's product candidates, including its estimates of the number of patients who suffer from the diseases being targeted; the success of competing therapies that are or may become available; the beneficial characteristics, safety, efficacy and therapeutic effects of the Company's product candidates; the Company's ability to obtain and maintain regulatory approval of its product candidates in the U.S., Japan and other jurisdictions; the Company's plans relating to the further development of its product candidates, including additional disease states or indications it may pursue; the Company's plans and ability to obtain or protect intellectual property rights, including extensions of existing patent terms where available and its ability to avoid infringing the intellectual property rights of others; the need to hire additional personnel and the Company's ability to attract and retain such personnel; the Company's estimates regarding expenses, future revenue, capital requirements and needs for additional financing; the Company's need to raise additional capital, and the difficulties it may face in obtaining access to capital, and the dilutive impact it may have on its investors; the Company's financial performance, and the period over which it estimates its existing cash and cash equivalents will be sufficient to fund its future operating expenses and capital expenditure requirements. Further information relating to factors that may impact the Company's results and forward-looking statements are disclosed in the Company's filings with the Securities and Exchange Commission, including Longeveron's Annual Report on Form 10-K for the year ended December 31, 2022, filed with the SEC on March 14, 2023. The forward-looking statements contained in this press release are made as of the date of this press release, and the Company disclaims any intention or obligation, other than imposed by law, to update or revise any forward-looking statements, whether as a result of new information, future events, or otherwise.
Investor Contact
Mike Moyer
LifeSci Advisors
Tel: 617-308-4306
Email: mmoyer@lifesciadvisors.com