Featured
Longeveron Inc (LGVN): Announces Commencement of Phase 2a Trial Dedicated to Cellular Therapy Lomecel-B Treating Alzheimer's Disease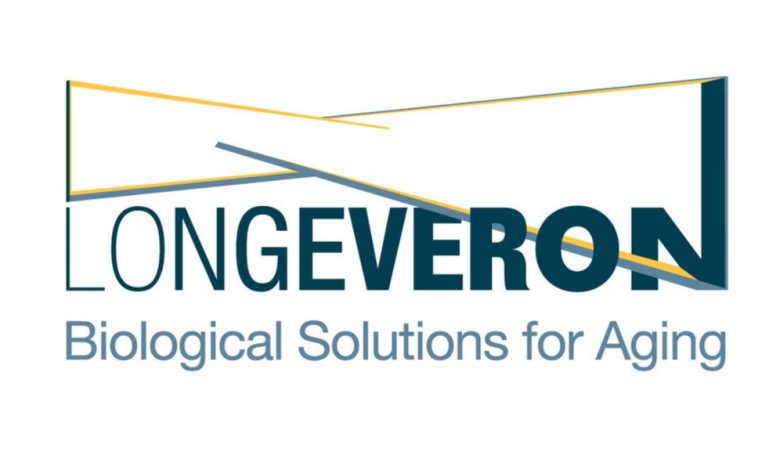 Longeveron Inc (LGVN) is a clinical stage biotech company that focuses on developing cellular-based therapies dedicated towards treating aging related and life-threatening conditions. The companies lead treatment option is Lomecel-B, which originates from expanded medicinal signalling cells (MSC's) that are sourced from bone marrow in young healthy adults. Through leveraging the same cells that promote natural tissue repair in healthy bodies the company hopes to develop safe and effective treatment options for diseases and conditions associated with aging. So far, Longeveron is pursuing efficacy studies to treat multiple different illnesses including aging frailty, Alzheimer's disease, metabolic syndrome, acute respiratory distress syndrome (ARDS) and hypoplastic left heart syndrome (HLHS).
Longeveron recently announced it will begin the initiation period of its Phase 2a clinical trial which will be aimed at evaluating Lomecel-B as a treatment option for Alzheimer's disease (AD). From this, the company will now begin patient screening, with the first patient already consenting to participate.
Expanding on Positive Phase 1 Data
This Phase 2a trial builds off the success of Longeveron's preliminary Phase 1 data, which was designed for safety and exploratory efficacy. This first study consisted of 33 patients between the ages of 50-80 who were all clinically diagnosed with mild AD. The test subjects were broken into three groups who received either a placebo, 20M or 100M dose of Lomecel-B. Follow ups were held in weeks 2,4,13,26,39, and 52, where subjects were assessed for safety, neurocognitive and neuropsychiatric improvements, various biomarkers, quality of life, and activities of daily living.

Looking at the charts above the results of the study indicated that those who received a low dose of Lomecel-B declined more slowly than the placebo group. Lomecel-B showed positive changes in pro-vascular biomarkers, as well as showing positive changes in inflammatory-associated cytokines. And most importantly, the primary end point of the study was met showing doses were well tolerated with no Amyloid Related Imaging Abnormalities (ARIA) identified.
Further Solidifying Lomecel-B's Safety & Efficacy in Phase 2a Trial
The companies new Phase 2a trial will be a double blind, randomized, placebo-controlled study with primary end points being to investigate safety and tolerability within patients, plus secondary end points including cognitive function and biomarkers. All subjects will be clinically diagnosed with AD and those not in the placebo group will receive single or multiple infusions of Lomecel-B.
Longeveron plans to include 4 different treatment arms of 12 patients each, bringing the total ideal enrollment to 48 patients. As well, this study will also measure brain anatomy using MRI technology and include detailed assessments of the inflammatory and vascular systems thought to contribute to the worsening of AD. Led by Mark L. Brody, MD, of Brain Matters Research, Delray Beach, Florida this trial will be conducted at a minimum of 6 different centers.
Geoff Green, CEO of Longeveron discussed this new study saying "This is an important next step in the progress of our Alzheimer's disease clinical program. We are pleased to have initiated this Phase 2a trial, as this study is intended to build upon the Phase 1 results and marks an important milestone in our efforts to explore the therapeutic potential of Lomecel-B in AD."
A Brief Look Ahead
With this announcement Longeveron further solidifies their Lomecel-B treatment option as a promising product. The company is conducting multiple different Phase 1 and Phase 2 studies, which so far have showed statistically meaningful positive results in terms of both safety and efficacy. Additionally, as the world enters the new year Longeveron plans to initiate a Phase 2 study based on treating aging frailty in Japan, as well as receive top line data from their Aging Frailty Influenza Vaccine Phase 1/2 "HERA" Trial.
Not only is Longeveron executing on delivering encouraging trial results, but they are also building out the necessary back-end operations and capacity to produce Lomecel-B efficiently. From their cGMP certified facility located in Miami FL, Longeveron has built a manufacturing process that allows for the treatment option to be produced at mass scale while also being an "off the shelf" cellular therapy for patients. As well, Lomecel-B is cryogenically stored and can maintain a long shelf life, allowing for efficient and low-cost supply distribution.
According to Bright focus foundation, at least 50 million people internationally suffer from AD, and estimates show that number could reach 150 million by 2050. What's more, deaths attributed to AD rose 139% between 2000 and 2016, meaning this disease is becoming more lethal with time. These stats show Longeveron's Lomecel-B treatment candidate has the opportunity to serve a huge addressable market which is expanding quickly due to an aging global population.
AD is only one of many illnesses the company is proving they can treat effectively, and with a strong pipeline of further studies planned to be conducted into 2022 Longeveron has a bright future ahead. Also, with their recent IPO in February of 2021 the company has improved their cash position to approximately $19 million, which should allow them to cover expenses and capital requirements for the entirety of 2022.
Key Takeaway
Longeveron will look to continue the momentum and positive results they saw in 2021 into the new year, and with very strong preliminary data coming from multiple Phase 1 & 2 studies there is no reason to think the company won't deliver. AD has a large and diverse global market, and this new Phase 2a trial will look to further prove the safety and efficacy of Lomecel-B in treating this life-threatening affliction. With a robust portfolio of future trials in place, a strong backing of preliminary data, and a manufacturing process that allows for mass commercialization Longeveron certainly has the markings of a biotech powerhouse in the making. The company is well on track to make 2022 their most successful year yet, and investors should keep Longeveron at the top of their 2022 watchlists.
Disclaimer
This website is a wholly owned subsidiary of Salesparq, LLC, herein referred to as Salesparq, LLC. Our publications are a commercial advertisement and are for general information purposes ONLY. We are engaged in the business of marketing and advertising companies for monetary compensation. We may receive compensation for this article on a PPC basis as an affiliate. Never invest in any stock featured on our site or emails unless you can afford to lose your entire investment. The disclaimer is to be read and fully understood before using our services, joining our site or our email/blog list as well as any social networking platforms we may use.PLEASE NOTE WELL: Salesparq, LLC and its employees are not a Registered Investment Advisor, Broker Dealer or a member of any association for other research providers in any jurisdiction whatsoever.Release of Liability: Through use of this website viewing or using you agree to hold Salesparq, LLC, its operators owners and employees harmless and to completely release them from any and all liability due to any and all loss (monetary or otherwise), damage (monetary or otherwise), or injury (monetary or otherwise) that you may incur. The information contained herein is based on sources which we believe to be reliable but is not guaranteed by us as being accurate and does not purport to be a complete statement or summary of the available data. Salesparq, LLC encourages readers and investors to supplement the information in these reports with independent research and other professional advice. All information on featured companies is provided by the companies profiled, or is available from public sources and Salesparq, LLC makes no representations, warranties or guarantees as to the accuracy or completeness of the disclosure by the profiled companies. None of the materials or advertisements herein constitute offers or solicitations to purchase or sell securities of the companies profiled herein and any decision to invest in any such company or other financial decisions should not be made based upon the information provided herein. Instead Salesparq, LLC strongly urges you conduct a complete and independent investigation of the respective companies and consideration of all pertinent risks. Readers are advised to review SEC periodic reports: Forms 10-Q, 10K, Form 8-K, insider reports, Forms 3, 4, 5 Schedule 13D. Salesparq, LLC is compliant with the Can Spam Act of 2003. Salesparq, LLC does not offer such advice or analysis, and Salesparq, LLC further urges you to consult your own independent tax, business, financial and investment advisors. Investing in micro-cap and growth securities is highly speculative and carries and extremely high degree of risk. It is possible that an investors investment may be lost or impaired due to the speculative nature of the companies profiled. The Private Securities Litigation Reform Act of 1995 provides investors a safe harbor in regard to forward-looking statements. Any statements that express or involve discussions with respect to predictions, expectations, beliefs, plans, projections, objectives, goals, assumptions or future events or performance are not statements of historical fact may be forward looking statements. Forward looking statements are based on expectations, estimates, and projections at the time the statements are made that involve a number of risks and uncertainties which could cause actual results or events to differ materially from those presently anticipated. Forward looking statements in this action may be identified through use of words such as projects, foresee, expects, will, anticipates, estimates, believes, understands, or that by statements indicating certain actions & quote; may, could, or might occur. Understand there is no guarantee past performance will be indicative of future results.In preparing this publication, Salesparq, LLC has relied upon information supplied by its customers, publicly available information and press releases which it believes to be reliable; however, such reliability cannot be guaranteed. Investors should not rely on the information contained in this website. Rather, investors should use the information contained in this website as a starting point for doing additional independent research on the featured companies. Salesparq, LLC has not been compensated for this article. The advertisements in this website are believed to be reliable, however, Salesparq, LLC and its owners, affiliates, subsidiaries, officers, directors, representatives and agents disclaim any liability as to the completeness or accuracy of the information contained in any advertisement and for any omissions of materials facts from such advertisement. Salesparq, LLC is not responsible for any claims made by the companies advertised herein, nor is Salesparq, LLC responsible for any other promotional firm, its program or its structure. Salesparq, LLC is not affiliated with any exchange, electronic quotation system, the Securities Exchange Commission or FINRA.