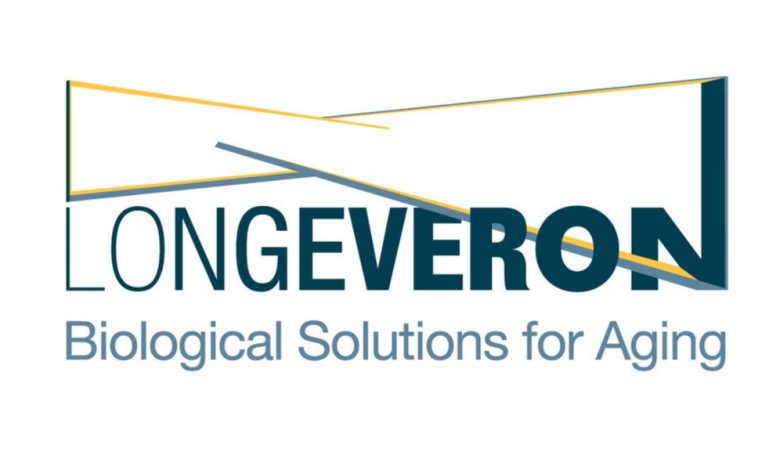 It is estimated that 44 million people globally are suffering from Alzheimer's disease with 5.5 million of them in the US. Alzheimer's is the sixth leading cause of death in America increasing by 89% since 2000 and is expected to reach a projected market size of $5.6 billion by 2027. Every year the most cutting-edge and innovative companies in the world meet at the Alzheimer's Association International Conference (AAIC), which this year is being held July 26-30.
The AAIC is one of the biggest conference in the world discussing the latest treatment options, scientific research, and clinical trials. There are several promising presentations on the agenda, and as always, this conference presents the opportunity for major price swings as companies present their clinical data and ongoing trials.
This year's conference should have an added level of excitement as less than two months ago well-known biotech company Biogen (BIIB) gained FDA approval of the first Alzheimer's disease-modifying therapy. This marks a major milestone within the industry, as it is the first drug to be approved since 2003 and the first to slow disease progression.
Longeveron (LGVN) is a company that quite possibly might have been missed on most investors watchlists; however, with multiple trials currently underway, a scalable treatment method, and a proprietary manufacturing process, this is a promising biotech player investors can't afford to miss.
 Company Overview
Longeveron is a clinical stage biotech company that develops cellular therapies for aging related and life-threatening conditions. The companies most promising product to date is the LOMECEL-B (Lomecel-B) cell-based therapy. This treatment consists of leveraging the healing cells found within healthy individuals called Medicinal Signalling Cells (MSC's) sourced from bone marrow, that are shown to have profound regenerative qualities. Longeveron strongly believes that these same cells that are used to promote tissue repair, support strong immune system functions, and proper organ maintenance can be used to treat some of the most complex and life afflicting disorders associated with aging.
The company is currently conducting Phase 1 and 2 clinical trials focused on applying their Lomecel-B therapy to a wide array of inflictions including Aging Frailty, Alzheimer's disease, the Metabolic Syndrome, Acute Respiratory Distress Syndrome (ARDS), and hypoplastic left heart syndrome (HLHS). Longeveron plans to continue their expansion of Lomecel-B therapy as well as focusing on growing their already strong manufacturing capabilities to meet commercial-scale production capacity.
At the AAIC, the company plans to present the abstract on their Phase 1 trial of Lomecel-B, focused on treating those with mild Alzheimer's.
Lomecel-B Proving to be a Superior Treatment Method
Longeveron's flagship product Lomecel-B is showing promising results in current trials, and even more, is showing some strong differentiators compared to current treatment options. This cell-based therapy has shown an excellent safety profile to date and does not require special freezing temperatures or storage requirements of any kind. Initial data is also showing Lomecel-B is not being detected by the host as a foreign (immuno-evasive) entity drastically improving the safety and chance of success.
The Medicinal Signalling Cells (MSC's) in animal models has shown to successfully cross the blood-brain barrier improving immune functioning, decreasing inflammation, and completing the ultimate goal of successfully promoting neurogenesis. These initial findings are what has led to the current Phase 1 clinical trial, designed around safety of treatment and exploratory efficacy. With initial results showing that low dose Lomecel-B treatment slowed cognitive decline when compared to the placebo group, these preliminary findings have justified the start of a Phase 2 trial which is scheduled to start later this year.
. All told, the company has 6 planned Phase 1 or 2 trials scheduled for this year, all focused on treating various age-related illnesses. This strong momentum is showing the incredible potential of Lomecel-B and the future prospects of successfully bringing these treatments to market.
Longeveron is Creating a Strong Moat and Competitive Advantage
Not only is Longeveron showing they are fully capable in the science lab, they have also shown great competency in the board room through developing a strong moat and sustainable competitive advantage. The company has done this through 5 company owned patent applications and 1 licensed patent application, all based around using MSC's to treat a variety of different illnesses. They have also set themselves apart through their proprietary manufacturing process, exclusively licensed from the University of Miami. This has enabled Longeveron to build an incredibly efficient supply chain and through in-house manufacturing allows them to ensure their proprietary trade secrets stay secure.
They have also taken great strides in expanding their accessible market through setting up operations in Japan. Partnering with the National Center for Geriatrics and Gerontology they will be conducting trials for treating aging frailty with Lomecel-B, which is expected to start in the second half of 2021. Japan marks an incredible market opportunity with a large portion of the population being over 65 years old.
Longeveron is Among Great Company at the AAIC
Other notable companies will be presenting findings at the AAIC including Annovis Bio (ANVS) who is a similar clinical stage biotech company with their lead compound currently in Phase 2a clinical trials, the company plans to present new efficacy findings and biomarker data from an interim analysis of the current Phase 2 trial.
Another presenter, Cortexyme (CRTX) is a biopharmaceutical company focused on treating degenerative diseases. They will be showcasing an update from their focal-point Phase2/3 trial of atuzaginstat (COR388).
Both of these companies have seen great share price increases as the market rewards clinical trials progressing to the next step.
Longeveron with a much smaller market cap, superior financial position and very promising clinical data spread across multiple trials may be the company with the highest potential upside coming into the conference.
| | | | |
| --- | --- | --- | --- |
| | LGVN | ANVS | CRTX |
| Market Cap | $112.38 million | $779.76 million | $1.66 billion |
| Revenue (mrq) | $4.3 million | N/A | N/A |
| Current Ratio (mrq) | 9.10 | 3.74 | 8.39 |
Key Takeaway
The Alzheimer's Association International Conference is held only once a year and allows innovators to share the progress they have made in treating an illness that affects millions of people every year. Through presenting these revolutionary treatments this conference also presents investors the opportunity to learn more about the companies who are most likely to be winners within the highly competitive biotech space. Longeveron is showing i strong Phase 1 and 2 clinical data and has a cell-based therapy that will be able to treat much more than just Alzheimer's. With an effective growth strategy and highly scalable product, this is one company that investors should be watching very closely.
---
Disclaimer
No Positions
Disclaimer
This website is a wholly owned subsidiary of SCD Media, LLC, herein referred to as Smallcaps Daily. Our publications are a commercial advertisement and are for general information purposes ONLY. We are engaged in the business of marketing and advertising companies for monetary compensation. We may receive compensation for this article on a PPC basis as an affiliate. Never invest in any stock featured on our site or emails unless you can afford to lose your entire investment. The disclaimer is to be read and fully understood before using our services, joining our site or our email/blog list as well as any social networking platforms we may use. PLEASE NOTE WELL: Smallcaps Daily and its employees are not a Registered Investment Advisor, Broker Dealer or a member of any association for other research providers in any jurisdiction whatsoever.Release of Liability: Through use of this website viewing or using you agree to hold Smallcaps Daily, its operators owners and employees harmless and to completely release them from any and all liability due to any and all loss (monetary or otherwise), damage (monetary or otherwise), or injury (monetary or otherwise) that you may incur. The information contained herein is based on sources which we believe to be reliable but is not guaranteed by us as being accurate and does not purport to be a complete statement or summary of the available data. Smallcaps Daily encourages readers and investors to supplement the information in these reports with independent research and other professional advice. All information on featured companies is provided by the companies profiled, or is available from public sources and Smallcaps Daily makes no representations, warranties or guarantees as to the accuracy or completeness of the disclosure by the profiled companies. None of the materials or advertisements herein constitute offers or solicitations to purchase or sell securities of the companies profiled herein and any decision to invest in any such company or other financial decisions should not be made based upon the information provided herein. Instead Smallcaps Daily strongly urges you conduct a complete and independent investigation of the respective companies and consideration of all pertinent risks. Readers are advised to review SEC periodic reports: Forms 10-Q, 10K, Form 8-K, insider reports, Forms 3, 4, 5 Schedule 13D. Smallcaps Daily is compliant with the Can Spam Act of 2003. Salesparq, LLC does not offer such advice or analysis, and Smallcaps Daily further urges you to consult your own independent tax, business, financial and investment advisors. Investing in micro-cap and growth securities is highly speculative and carries and extremely high degree of risk. It is possible that an investors investment may be lost or impaired due to the speculative nature of the companies profiled. The Private Securities Litigation Reform Act of 1995 provides investors a safe harbor in regard to forward-looking statements. Any statements that express or involve discussions with respect to predictions, expectations, beliefs, plans, projections, objectives, goals, assumptions or future events or performance are not statements of historical fact may be forward looking statements. Forward looking statements are based on expectations, estimates, and projections at the time the statements are made that involve a number of risks and uncertainties which could cause actual results or events to differ materially from those presently anticipated. Forward looking statements in this action may be identified through use of words such as projects, foresee, expects, will, anticipates, estimates, believes, understands, or that by statements indicating certain actions & quote; may, could, or might occur. Understand there is no guarantee past performance will be indicative of future results.In preparing this publication, Smallcaps Daily, has relied upon information supplied by its customers, publicly available information and press releases which it believes to be reliable; however, such reliability cannot be guaranteed. Investors should not rely on the information contained in this website. Rather, investors should use the information contained in this website as a starting point for doing additional independent research on the featured companies. Smallcaps Daily has not been compensated for this article. The advertisements in this website are believed to be reliable, however, Smallcaps Daily and its owners, affiliates, subsidiaries, officers, directors, representatives and agents disclaim any liability as to the completeness or accuracy of the information contained in any advertisement and for any omissions of materials facts from such advertisement. Smallcaps Daily is not responsible for any claims made by the companies advertised herein, nor is Smallcaps Daily responsible for any other promotional firm, its program or its structure. Smallcaps Daily is not affiliated with any exchange, electronic quotation system, the Securities Exchange Commission or FINRA.