Featured
Market Trends: Small Cap Stocks are on the Rise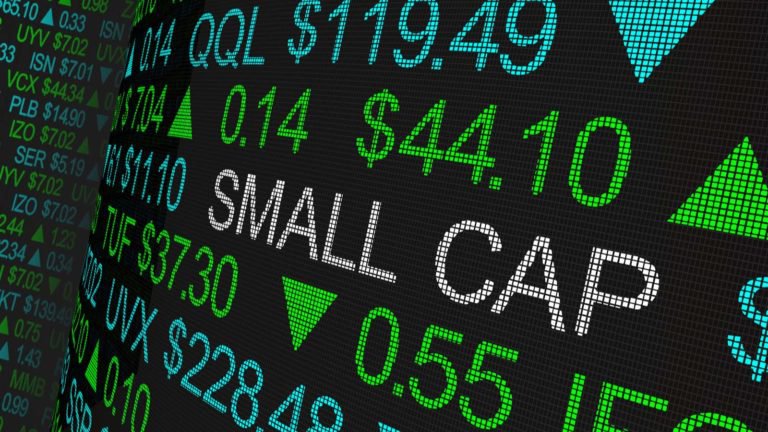 Small cap stocks are on the up and up lately. Cheaper than their larger counterparts and often outperforming them as well, small caps have become increasingly popular among investors seeking growth potential. This surge in small cap stocks can be attributed to several key factors that have created a favorable environment for these companies to thrive.
One of the primary drivers behind the surge of small cap stocks is the overall recent strong performance of the stock market highlighting Wall Street's new found optimism. Furthermore, small cap stocks are more volatile compared to large cap stocks, which potentially offers higher returns making it an appealing investment. As investors seek out opportunities for greater profits, they are turning their attention to small cap stocks, which have demonstrated their ability to outperform their larger counterparts. Below we will dive into the rise of small caps and what may be driving this surge.
Increasing Adoption of Technology
The digital revolution has not only transformed the way we live and work but has also significantly impacted small businesses and how they operate. As the adoption of technology continues to rise, there has been a notable surge in demand for small cap stocks due to their increasing adoption of technology. Small technology companies are at the forefront of developing innovative products and services that disrupt traditional industries, and this disruption has resulted in substantial growth in the earnings of such companies.
Some examples of how technology is changing the landscape and fostering growth:
Software companies: Software companies are using technology to develop new products and services that are changing the way we work, live, and play. For example, software companies are developing new software that is making it easier for businesses to manage their operations and for consumers to shop online.
E-commerce companies: E-commerce companies are using technology to sell products and services directly to consumers online. This is leading to a decline in the number of brick-and-mortar stores, and it is also creating new opportunities for small businesses to reach a global audience.
Fintech companies: Fintech companies are using technology to provide financial services to consumers and businesses. This is leading to a more efficient and transparent financial system, and it is also creating new opportunities for small businesses to get access to capital.
The rise of cloud computing: Cloud computing is making it easier for smaller companies to access powerful computing resources without having to invest in their own infrastructure. This is enabling smaller companies to compete with larger companies and to innovate more quickly.
The growth of mobile apps: Mobile apps are becoming increasingly popular, and this is creating new opportunities for small businesses to reach customers. Small businesses can develop mobile apps to provide their customers with information, to sell products and services, and to provide customer service.
The rise of social media: Social media is a powerful tool that can be used to reach a large audience and to build relationships with customers. Small businesses can use social media to promote their products and services, to connect with customers, and to get feedback.
Statistics on the Rise of Small Cap Stocks
1. Outperformance of the Russell 2000 Index: The Russell 2000 Index, representing small cap stocks, has outperformed the S&P 500 Index in recent years. Over the past decade, the Russell 2000 Index has delivered an average annual return of 13.5%, outpacing the S&P 500 Index, which returned an average of 10.5% per year over the same period.
2. Surge in Investments: The amount of money invested in small-cap stocks has seen a substantial increase of over 50% in the past 10 years. This signifies growing investor confidence in the potential of these companies and their ability to deliver strong returns.
3. Top-Performing Small Cap Stocks: Notable small cap stocks that have caught the attention of investors in recent years include Sea Limited, Roblox, Affirm Holdings, Twilio, and Snowflake. These companies have demonstrated exceptional growth and innovation, capturing the imagination of investors looking for high-potential investment opportunities.
Final Thoughts
The recent surge in small cap stocks can be attributed to a perfect storm of factors that have created an advantageous climate for these companies to flourish. Investors seeking growth potential are turning to small caps due to their historical outperformance and the overall strong performance of the stock market. As more investors seek diversified exposure and higher returns, they are turning to funds that track market indices like the Russell 2000 Index, boosting demand for small-cap stocks. The current trajectory of small cap stocks is a testament to their resilience and potential for growth. As technology continues to evolve and influence the business landscape, we can expect smaller companies to continue seizing opportunities, driving innovation, and creating value for investors seeking higher returns in an ever-changing market.
Disclaimer
This website is a wholly owned subsidiary of SCD Media, LLC, herein referred to as Smallcaps Daily. Our publications are a commercial advertisement and are for general information purposes ONLY. We are engaged in the business of marketing and advertising companies for monetary compensation. We may receive compensation for this article on a PPC basis as an affiliate. Never invest in any stock featured on our site or emails unless you can afford to lose your entire investment. The disclaimer is to be read and fully understood before using our services, joining our site or our email/blog list as well as any social networking platforms we may use. PLEASE NOTE WELL: Smallcaps Daily and its employees are not a Registered Investment Advisor, Broker Dealer or a member of any association for other research providers in any jurisdiction whatsoever.Release of Liability: Through use of this website viewing or using you agree to hold Smallcaps Daily, its operators owners and employees harmless and to completely release them from any and all liability due to any and all loss (monetary or otherwise), damage (monetary or otherwise), or injury (monetary or otherwise) that you may incur. The information contained herein is based on sources which we believe to be reliable but is not guaranteed by us as being accurate and does not purport to be a complete statement or summary of the available data. Smallcaps Daily encourages readers and investors to supplement the information in these reports with independent research and other professional advice. All information on featured companies is provided by the companies profiled, or is available from public sources and Smallcaps Daily makes no representations, warranties or guarantees as to the accuracy or completeness of the disclosure by the profiled companies. None of the materials or advertisements herein constitute offers or solicitations to purchase or sell securities of the companies profiled herein and any decision to invest in any such company or other financial decisions should not be made based upon the information provided herein. Instead Smallcaps Daily strongly urges you conduct a complete and independent investigation of the respective companies and consideration of all pertinent risks. Readers are advised to review SEC periodic reports: Forms 10-Q, 10K, Form 8-K, insider reports, Forms 3, 4, 5 Schedule 13D. Smallcaps Daily is compliant with the Can Spam Act of 2003. Salesparq, LLC does not offer such advice or analysis, and Smallcaps Daily further urges you to consult your own independent tax, business, financial and investment advisors. Investing in micro-cap and growth securities is highly speculative and carries and extremely high degree of risk. It is possible that an investors investment may be lost or impaired due to the speculative nature of the companies profiled. The Private Securities Litigation Reform Act of 1995 provides investors a safe harbor in regard to forward-looking statements. Any statements that express or involve discussions with respect to predictions, expectations, beliefs, plans, projections, objectives, goals, assumptions or future events or performance are not statements of historical fact may be forward looking statements. Forward looking statements are based on expectations, estimates, and projections at the time the statements are made that involve a number of risks and uncertainties which could cause actual results or events to differ materially from those presently anticipated. Forward looking statements in this action may be identified through use of words such as projects, foresee, expects, will, anticipates, estimates, believes, understands, or that by statements indicating certain actions & quote; may, could, or might occur. Understand there is no guarantee past performance will be indicative of future results.In preparing this publication, Smallcaps Daily, has relied upon information supplied by its customers, publicly available information and press releases which it believes to be reliable; however, such reliability cannot be guaranteed. Investors should not rely on the information contained in this website. Rather, investors should use the information contained in this website as a starting point for doing additional independent research on the featured companies. Smallcaps Daily has not been compensated for this article. The advertisements in this website are believed to be reliable, however, Smallcaps Daily and its owners, affiliates, subsidiaries, officers, directors, representatives and agents disclaim any liability as to the completeness or accuracy of the information contained in any advertisement and for any omissions of materials facts from such advertisement. Smallcaps Daily is not responsible for any claims made by the companies advertised herein, nor is Smallcaps Daily responsible for any other promotional firm, its program or its structure. Smallcaps Daily is not affiliated with any exchange, electronic quotation system, the Securities Exchange Commission or FINRA.