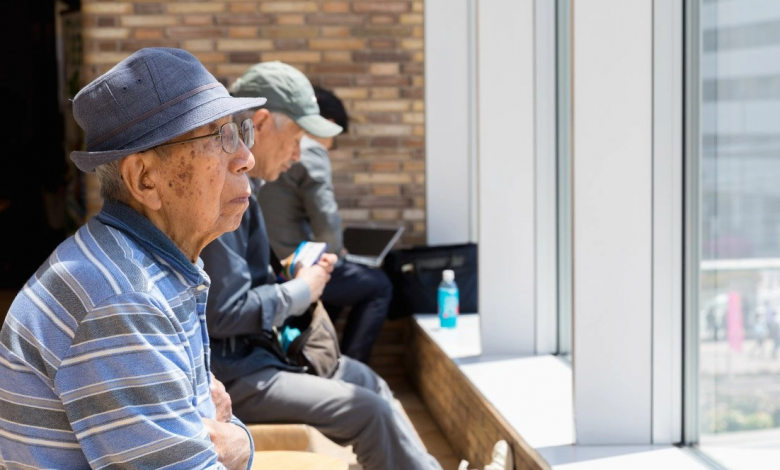 Young and dynamic biotech company Longeveron (Nasdaq:LGVN) announced topline results of their Phase 2b study of Lomecel-B for aging frailty, most notably showing a statistically significant dose-response relationship from baseline.
Partially funded by a Small Business Innovation Research (SBIR) grant from the National Institute of Aging, this trial evaluated the safety and efficacy of a single peripheral intravenous infusion of 4 varying doses of Lomecel-B cell therapy (25 million (n=37), 50 million (n=31), 100 million (n=34) and 200 million (n=16) cells. The sample sizes reflect any subject that was randomized and received an infusion (compared to placebo group, n=30) and was then measured against signs and symptoms of Aging Frailty, including mobility and exercise tolerance.
The primary analysis of the study measured the change from baseline in the 6MWT (6-minute walking test) for the four Lomecel-B cohorts against the placebo group. All cohorts showed a mean increase from baseline: 25 million=7.8 meters, p=0.5040; 50 million=35.8 meters, p=0.0053; 100 million=24.9 meters p=0.0443; 200 million=49.3 meters, p=0.0065; placebo=8.0 meters, p=0.5371. The secondary analysis was focused on determining whether a dose-response relationship existed. The results showed a clear, statistically significant dose-response curve at day 180.
In short, this Phase 2 trial was a resounding success with significant (statistical) differences being noticed at day 270, which was the pre-specified exploratory endpoint (25 million Δ=27.5, p=0.1530; 50 million Δ=49.2, p=0.0122; 100 million Δ=31.0, p=0.1071; 200 million Δ=63.4, p=0.0077).
Dr. Jorge G. Ruiz, MD, geriatrician at the Miami Veterans Affairs Healthcare System, Geriatric Research, Education and Clinical Center (GRECC), (the study's highest enrolling site) summed it up best by saying "Improving physical function in older adults with frailty is one of the primary goals in geriatric medicine. The fact that patients enrolled in this study, with an average age of 75 and with clear mobility limitations, showed 6-month and 9-month placebo-adjusted increases in walking distance of 40 meters and 63 meters, respectively (200 million cell dose), is significant for a number of reasons. Frailty is associated with poor clinical outcomes and high healthcare utilization and being able to improve and extend walking distance suggests preservation of function and potentially independence," Dr. Ruiz continued. "I would consider these results clinically significant and relevant for the older veteran population since one third of American Veterans 65 years and older have frailty."
And Geoff Green, CEO of Longeveron Inc. shared the excitement in his statement "We are very pleased to report a statistically significant dose response curve with our cell therapy product, One of the main objectives of this trial was to determine whether a dose response relationship could be demonstrated in the primary efficacy endpoint, so this finding is important for the research program," Mr. Green continued. "Furthermore, the safety profile of Lomecel-B continues to look very good, with no Lomecel-B related Serious Adverse Events reported in this study, which is consistent with previous clinical trial data."
The company plans to review the trial data at an upcoming steering committee consisting of several independent frailty experts in order to help strategize next steps for the program. Longeveron has also committed to presenting the clinical data from the trial at the 2021 International Conference on Frailty & Sarcopenia Research (ICFSR) taking place September 29 at 11:30 am during a round table presentation.
Just the Beginning for Longeveron
For those who don't know, Longeveron is a clinical stage biotech company developing cellular based therapies for chronic age-related and life-threatening conditions. With their main treatment option Lomecel-B continuing to show incredibly promising results as an anti-aging therapy. More specifically, Lomecel-B is a proprietary allogenic treatment option comprised of medicinal signalling cells (MSCs) from the bone marrow of healthy adult donors which is then culture expanded in Longeveron's cGMP cell processing facility. The result can then be administered to test subjects or patients, and so far, the results of Longeveron's trials are showing the incredible potential for mass adoption and acceptance of this ground breaking treatment option.
Investors need to read between the lines from the success of the study above. Longeveron's proprietary Lomecel-B therapy continues to demonstrate just how versatile and beneficial it can be across a wide range of age-related illnesses. The company recently presented similar favourable results at the Alzheimer's Association International Conference (AAIC) of Lomecel-B as a treatment option for those with Alzheimer's disease, showing statistically significant results of improved cognitive functioning and an increase in pro-vascular and anti-inflammatory serum biomarkers amongst subjects.
Longeveron's mission is to create an "off the shelf" treatment option for a multitude of age-related illnesses. Another condition the company is tackling head on is acute respiratory distress syndrome (ARDS) (diagnosed in over 150,000 Americans annually). Even with today's advanced technologies the treatment options for those with this incapacitating disorder is exceedingly limited. Add to this, the greatly increased risk of mortality from Covid-19 amongst those diagnosed with ARDS, and one can see the increased importance of developing a practical treatment option for these currently unmet needs.
Longeveron is even starting to explore the ability for Lomecel-B to be used as a possible treatment option for those diagnosed with or recently recovering from Covid-19. The aftereffects of the corona virus include lung scarring, cognitive impairment, and muscular issues (among many others), and with Lomecel-B's profound regenerative qualities and wide acceptance from the host body, opens the door to be a viable treatment method in the future.
Key Takeaway
These trial results for Longeveron's Phase 2b trial on Aging Frailty should be seen as one small steppingstone in the much larger journey to regulatory approvals and mass commercialization. The company's main cellular therapy Lomecel-B once again provides patients and investors reason to celebrate as the potential for it to treat debilitating conditions in the real world picks up steam. And with a low market cap, large addressable market, and strong leadership team Longeveron is presenting a very intriguing investment opportunity, but investors may have to act fast, as this biotech company could very likely see explosive growth in the not-so-distant future.