Featured
Mawson Infrastructure Group: Leading the Sustainable Charge within the Digital Asset Economy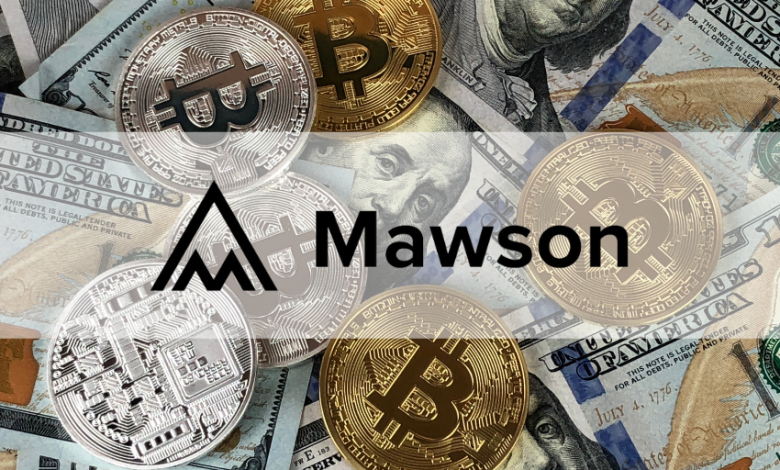 Cryptocurrencies have been all the craze in 2021, with new coins hitting the market almost every day. Some were created as a joke, others were created as pilot projects, but an increasing amount of digital assets were born to help solve real world problems. From lending and finance solutions to leveraging artificial intelligence to help solve complex world issues, digital assets continue to revolutionize how business is done, and what is possible.
Prices for cryptocurrencies are known to be quite volatile, which is a trend that is likely to continue into 2022. Despite this, these digital assets are certainly not going away and although they have gained billions in market value, there is still more opportunity and room for growth.
And perhaps the most opportunity lies in the original cryptocurrency Bitcoin which originally launched in 2009. Started by a person (or group) who called themselves Satoshi Nakamoto, Bitcoin has reached a market cap of roughly $889 billion today and is starting to be used as an inflation hedge as well as a form of payment in certain parts of the world.
Today, we will highlight a company that has the necessary digital infrastructure assets to be at the forefront of cryptocurrency mining and digital asset management.
Company Profile
Based in North Sydney, Australia Mawson Infrastructure Group (MIGI) is a company providing and operating digital asset infrastructure in America and Australia. Their overarching goal is to help bridge the gap between cryptos and blockchain technology with traditional capital markets, and they are doing this by building out a portfolio of energy efficient digital infrastructure sites in locations that have underutilized renewable energy capability. More specifically, these sites contain modular data centers with highly powerful computing capabilities. Through this modular design Mawson is able to scale operations quickly and efficiently while also allowing them to build these data centers in locations where competitors shy away from.
In Partnership with EY, Mawson Releases Strong Data on Future of Digital Assets in Australia
Since we last covered Mawson, the company recently released a report in partnership with leading consultancy firm EY to analyze and predict the economic impact of cryptocurrency and the digital asset sector as we move into the new year. This report closely follows a similar report done by Australians Senate Committee labeled "Australia as a Financial and Technology Centre Final Report", which emphasized the opportunity cryptocurrencies, blockchains and the digital economy could have for the country in the future.
Mawson and EY's report found that digital assets accounted for $2.1 billion to the overall Australian economy in 2021 and employed roughly 11,600 people. As well, the recent boom in investment within the digital asset industry is helping the country utilize renewable energy sources and reduce the volatility in electricity prices. When looking to the future, this sector is expected to reach a value of $68.4 billion and employ over 200,000 people.
The report goes on to site that the largest barrier for rapid adoption and economic growth to come from the digital asset industry is the likelihood of regulation to the sector. To be clear, government regulation is not seen to be a negative, more so, it is the not knowing what this regulation will consist of that is the biggest risk.
When applying this information to Mawson's current business model one can start to see the prime position and ability for further growth the company possesses. Based off their modular design, high computational power, and leveraging sites with underutilized renewable energy sources Mawson will undoubtably have the assets to lead the industry as it continues to gain mass adoption. And with most governments concerned with the energy implications of current cryptocurrency mining operations, Mawson with their eco-friendly infrastructure model is becoming the gold standard for other companies to follow.
Mawson Joins Crypto Climate Accord (CCA)
The Crypto Climate Accord (CCA) which was inspired by the Paris Climate Agreement is dedicated to bringing leading crypto focused companies together to accelerate the development of eco-friendly solutions within the industry. Mawson is completely dedicated to decarbonizing the crypto industry and will look to benefit from joining the accords through learning cutting edge techniques and best practices from companies both crypto focused and from other industries.
Energy consumption is a growing concern as blockchains and cryptocurrencies become more widely adopted, and Mawson through joining the CCA is committing to helping the industry reach net zero emissions by 2040. James Manning, CEO and Founder of Mawson, said, "We are delighted to join the Crypto Climate Accord as a Supporter and are excited to be part of like-minded groups who, like Mawson, are working towards achieving Net Zero Carbon emissions. Our integrated model is based on a long-term strategy to assist in the global transition to a decarbonised society."
Joining the CCA marks more than just a commitment to net zero emissions. This also allows Mawson to remain at the forefront of where the industry is heading – combining sustainable operations with crypto-focused technology. Industry polices and standards are on the not-so-distant horizon (not just in Australia but in America as well), and there is a strong likelihood that these new regulations will in part focus on responsible energy consumption. Mawson has prioritized sustainability from the company's inception and is positioned incredibly well to excel into the future as net zero practices become the requirement.
Key Takeaway
Mawson reported stellar third quarter financial results, has a strong pipeline of new facilities, and is aggressively building out their computational power. Their report in partnership with EY provides a glimpse into the future of the digital asset economy within Australia, and Mawson is undoubtably leading the way for this new industry to become a mass economic driver for the country.
As well, with regulation around the corner increased scrutiny is likely to come to how crypto operations are powered. Mawson, with joining the CCA is ensuring they continue to be a dominant player in the sustainable cryptocurrency movement. All said, Mawson Infrastructure Group is growing incredibly quickly, through looking at their own forecasts and growth strategy, the company is set to become one of the largest cryptocurrency miners in the world within the next 5 years. Additionally, through their modular based data centres Mawson will be able to scale operations on demand and allow for industry leading margins as they constantly adapt to market demands. The company is at the forefront of sustainability within the digital asset economy and will continue to lead the way as new regulations come in place. As blockchains and cryptocurrencies continue to revolutionize how business is done, investors should regard Mawson as a premier opportunity.
Disclaimer
This website is a wholly owned subsidiary of SCD Media, LLC, herein referred to as Smallcaps Daily. Our publications are a commercial advertisement and are for general information purposes ONLY. We are engaged in the business of marketing and advertising companies for monetary compensation. We may receive compensation for this article on a PPC basis as an affiliate. Never invest in any stock featured on our site or emails unless you can afford to lose your entire investment. The disclaimer is to be read and fully understood before using our services, joining our site or our email/blog list as well as any social networking platforms we may use. PLEASE NOTE WELL: Smallcaps Daily and its employees are not a Registered Investment Advisor, Broker Dealer or a member of any association for other research providers in any jurisdiction whatsoever.Release of Liability: Through use of this website viewing or using you agree to hold Smallcaps Daily, its operators owners and employees harmless and to completely release them from any and all liability due to any and all loss (monetary or otherwise), damage (monetary or otherwise), or injury (monetary or otherwise) that you may incur. The information contained herein is based on sources which we believe to be reliable but is not guaranteed by us as being accurate and does not purport to be a complete statement or summary of the available data. Smallcaps Daily encourages readers and investors to supplement the information in these reports with independent research and other professional advice. All information on featured companies is provided by the companies profiled, or is available from public sources and Smallcaps Daily makes no representations, warranties or guarantees as to the accuracy or completeness of the disclosure by the profiled companies. None of the materials or advertisements herein constitute offers or solicitations to purchase or sell securities of the companies profiled herein and any decision to invest in any such company or other financial decisions should not be made based upon the information provided herein. Instead Smallcaps Daily strongly urges you conduct a complete and independent investigation of the respective companies and consideration of all pertinent risks. Readers are advised to review SEC periodic reports: Forms 10-Q, 10K, Form 8-K, insider reports, Forms 3, 4, 5 Schedule 13D. Smallcaps Daily is compliant with the Can Spam Act of 2003. Salesparq, LLC does not offer such advice or analysis, and Smallcaps Daily further urges you to consult your own independent tax, business, financial and investment advisors. Investing in micro-cap and growth securities is highly speculative and carries and extremely high degree of risk. It is possible that an investors investment may be lost or impaired due to the speculative nature of the companies profiled. The Private Securities Litigation Reform Act of 1995 provides investors a safe harbor in regard to forward-looking statements. Any statements that express or involve discussions with respect to predictions, expectations, beliefs, plans, projections, objectives, goals, assumptions or future events or performance are not statements of historical fact may be forward looking statements. Forward looking statements are based on expectations, estimates, and projections at the time the statements are made that involve a number of risks and uncertainties which could cause actual results or events to differ materially from those presently anticipated. Forward looking statements in this action may be identified through use of words such as projects, foresee, expects, will, anticipates, estimates, believes, understands, or that by statements indicating certain actions & quote; may, could, or might occur. Understand there is no guarantee past performance will be indicative of future results.In preparing this publication, Smallcaps Daily, has relied upon information supplied by its customers, publicly available information and press releases which it believes to be reliable; however, such reliability cannot be guaranteed. Investors should not rely on the information contained in this website. Rather, investors should use the information contained in this website as a starting point for doing additional independent research on the featured companies. Smallcaps Daily has not been compensated for this article. The advertisements in this website are believed to be reliable, however, Smallcaps Daily and its owners, affiliates, subsidiaries, officers, directors, representatives and agents disclaim any liability as to the completeness or accuracy of the information contained in any advertisement and for any omissions of materials facts from such advertisement. Smallcaps Daily is not responsible for any claims made by the companies advertised herein, nor is Smallcaps Daily responsible for any other promotional firm, its program or its structure. Smallcaps Daily is not affiliated with any exchange, electronic quotation system, the Securities Exchange Commission or FINRA.