Featured
ME2C Environmental: A True Market Leader in The Removal of Mercury from Coal-fired Power Plants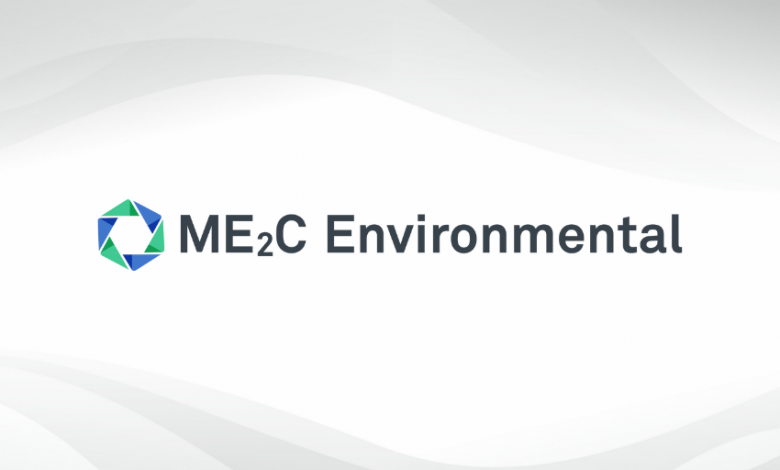 Mercury emissions are one of the major concerns of environmentalists. Based on research from Envirotech, the annual global mercury emissions from natural as well as anthropogenic sources are in the range of 5,000 to 8,000 metric tons per year. Given the health hazards that mercury poses, (exposure at high levels can harm the brain, heart, kidneys, lungs, and immune system of people of all ages) the market for mercury absorption is well over $1 billion per year. As a result of EPA regulations imposed in 2015, U.S. coal-fired power plants must meet certain requirements to capture mercury emissions. Today, we are looking at one of the leaders in the mercury emissions control domain that supplies cost-effective, environmentally friendly sorbents and other solutions to the North American coal-fired fleet assisting energy providers in meeting the evolving challenges of emission control regulations and promoting clean, responsible energy production – ME2C Environmental (OTCQB:MEEC).
Company Overview
ME2C Environmental is a renowned global provider of environmental services and technologies. The company was founded in 2008 and is based in Corsicana, Texas.
The company was formerly known as Midwest Energy Emissions Corp. and has a well- established track record in assisting coal-fired utilities and other energy providers by optimizing plant operations, meeting compliance regulations, and providing efficiencies in the area of mercury emissions control. Its primary focus is on supplying or licensing its patented processes for mercury emissions capture to coal-fired power plants in the United States and Canada. ME2C's cutting-edge solutions have demonstrated the ability to remove emissions at a significantly lower overall cost and with less operational impact than current methods while maintaining and increasing power plant output and preserving the marketability of by-products for beneficial use. Currently, over 40% of the coal-fired industry utilizes the company's proven and patented technologies. We believe the utility industry's wide adoption of their technologies has firmly solidified ME2C's expertise and validated its investment since the early 2000s.
Patented Mercury Capture Technologies & Licenses to Operate
In 2008, the US Department of Energy's National Energy Technology Laboratory (NETL) released a widely recognized report introducing its patented sorbent enhancement additive (SEA®) process to the utility market. The report detailed the development, effectiveness, and methods of ME2C Environmental's patented mercury capture processes that were developed in the early 2000s. ME2C initially worked through the EERC (Energy Environmental & Research Center) to commercialize the innovative technologies across the coal-fired industry. In 2017, ME2C obtained the full rights to the patents developed, in partnership, with the EERC. From 2012 through 2015, utilities across the industry moved aggressively in adopting this streamlined approach to capture mercury emissions, or SEA® (Sorbent Enhancement Additive), which provides operational efficiencies while using less material than alternative technologies. We are unaware of any other mercury emissions sorbent enhancement technology available today that is more effective in terms of mercury emissions capture, cost savings, or overall plant improvements than the SEA process. ME2C believes that up to 200 coal-fired power plants are using its patented SEA technologies, with only a small number of plants currently under supply contracts or license agreements.
ME2C Environmental has immense licensing revenue potential from this SEA technology and recently announced the signing of a five-year license contract with a Midwest utility to offer a non-exclusive license to several ME2C patents for use by the utility's coal-fired power plants. The five-year license agreement includes a one-time payment to ME2C Environmental to use the company's patented mercury emissions capture processes. The agreement also allows ME2C Environmental to compete for the utility's product supply in the future. This recent license agreement is one of six that have been reached since 2020 with major coal-fired utilities. It is worth highlighting that ME2C is well established in its fundamental mercury emissions capture vertical which they expect will support an increasing revenue opportunity, thanks to other licensing and supply agreements that the company has secured over the last year.
The company's patented mercury capture processes are being increasingly recognized by major utilities across the U.S. coal-fired fleet. ME2C has gained multiple utilities under licenses and new product supply customers since filing the 2019 lawsuit. The company has actively pursued several major power producers through the legal system supported by the counsel of a leading IP law firm, Caldwell, Cassady & Curry. More immediately, when the refined coal program expires in 2021, ME2C Environmental will be well-positioned, as the technology developer, to compete to be the product supplier to utilities currently using refined coal when their current supplier agreements expire.
Refined Coal Opportunity
In 2019, ME2C Environmental filed suit against over 40 defendants, which included certain utilities, as well as producers of refined coal and owners of these entities. ME2C's claim is that coal that is refined (or treated) borrows from their patented technologies, which also includes a similar treatment of coal.
The refined coal component to the lawsuit provides an interesting element to the Company's story. The IRS Section 45 Tax Credit issues a significant credit to power plants who operate refined coal. This program was introduced in 2011 to promote reduced mercury emissions across the industry and is set to expire at the end of 2021. The program has generated $1 billion annually in tax credits, which goes to the producers and users of the refined coal. ME2C's lawsuit against this group, if successful, could be in the $100s of millions, if the case reaches trial, which is scheduled in September 2023.
Currently, the company's lawsuit is in the discovery phase, which the company states is progressing in a positive manner.
Rare Earth Element Technology
Ongoing innovation and a strong focus on research and development have always been the key factors responsible for ME2C Environmental's success. The company recently announced that the College of Earth and Mineral Sciences at Pennsylvania State University had completed an initial round of testing to validate its new Rare Earth Element (REE) technology. ME2C had previously announced in June 2021 that Penn State was retained to evaluate its Rare Earth Element Technology's capture capacity and regeneration potential under specific conditions which the company claims have yielded promising results thus far. In 2018, ME2C began developing this sorbent technology, which underwent extensive testing at the EERC (Energy Environmental Research Center) for the last two years. As a leader in rare earth element extraction technologies, this confirmation from Penn State's College of Earth and Mineral Sciences will lead to testing and development of this emerging technology focused on rare earth capture, in addition to the wastewater from coal-fired power plants and clean-up of coal ash ponds. Penn State will continue evaluating the technology's ability to extract certain rare earth elements in real-world conditions, as well as its regeneration potential and other factors required to move forward with pilot-scale, in-field testing. This new sorbent technology for extracting and processing rare earth elements can be reused, or regenerated, multiple times. This regeneration provides a more affordable, environmentally friendly approach to processing rare earth elements. The company expects to begin in-field, pilot-scale testing later this year. The commercialization of this new technology could be a big win for the company and provide another high margin revenue stream leading to a higher valuation for shareholders. We see this as a win-win, as the coal-fired power plants would potentially have an economic benefit by extracting rare earth elements, a potential revenue stream and domestic source, from highly polluted coal ash ponds. This clean-up of coal ash ponds is a major environmental concern for the industry and the country.
Final Thoughts

ME2C Environmental's stock price has witnessed the typical volatility associated with any OTC listed microcap but its future potential in our opinion is immense. The company's recent financial results were strong with total revenue in the third quarter of 2021 around $5 million, up a staggering 78% from $2.8 million in the same quarter last year. Increased sorbent product sales primarily drove the surge in revenue due to increased supply demands in the coal-fired market along with the expansion of the company's customer base. ME2C's existing infrastructure for mercury emissions sorbent enhancement technology is ready to meet current and future demand as the company monetizes its patent position through new license and/or supply agreements. The company's infrastructure has the capacity to support $100 million in annual revenues without additional investments in infrastructure. We also believe the company's new technology platforms address critical environmental concerns including coal ash clean-up and wastewater remediation. These new markets represent a new revenue stream and high margin opportunity for the company's core business with decades of potential growth across the United States and beyond. To sum up, we are optimistic about the company's future as a leading environmental company with sustainable revenue growth from its core sorbent business in mercury emissions capture and the potential for a significant telescoping of its growth profile based on its new emerging technology focused on the clean-up of coal ash ponds and processing Rare Earth Elements (REEs) capture.
Disclaimer
This website is a wholly owned subsidiary of Salesparq, LLC, herein referred to as Salesparq, LLC. Our publications are a commercial advertisement and are for general information purposes ONLY. We are engaged in the business of marketing and advertising companies for monetary compensation. We may receive compensation for this article on a PPC basis as an affiliate. Never invest in any stock featured on our site or emails unless you can afford to lose your entire investment. The disclaimer is to be read and fully understood before using our services, joining our site or our email/blog list as well as any social networking platforms we may use.PLEASE NOTE WELL: Salesparq, LLC and its employees are not a Registered Investment Advisor, Broker Dealer or a member of any association for other research providers in any jurisdiction whatsoever.Release of Liability: Through use of this website viewing or using you agree to hold Salesparq, LLC, its operators owners and employees harmless and to completely release them from any and all liability due to any and all loss (monetary or otherwise), damage (monetary or otherwise), or injury (monetary or otherwise) that you may incur. The information contained herein is based on sources which we believe to be reliable but is not guaranteed by us as being accurate and does not purport to be a complete statement or summary of the available data. Salesparq, LLC encourages readers and investors to supplement the information in these reports with independent research and other professional advice. All information on featured companies is provided by the companies profiled, or is available from public sources and Salesparq, LLC makes no representations, warranties or guarantees as to the accuracy or completeness of the disclosure by the profiled companies. None of the materials or advertisements herein constitute offers or solicitations to purchase or sell securities of the companies profiled herein and any decision to invest in any such company or other financial decisions should not be made based upon the information provided herein. Instead Salesparq, LLC strongly urges you conduct a complete and independent investigation of the respective companies and consideration of all pertinent risks. Readers are advised to review SEC periodic reports: Forms 10-Q, 10K, Form 8-K, insider reports, Forms 3, 4, 5 Schedule 13D. Salesparq, LLC is compliant with the Can Spam Act of 2003. Salesparq, LLC does not offer such advice or analysis, and Salesparq, LLC further urges you to consult your own independent tax, business, financial and investment advisors. Investing in micro-cap and growth securities is highly speculative and carries and extremely high degree of risk. It is possible that an investors investment may be lost or impaired due to the speculative nature of the companies profiled. The Private Securities Litigation Reform Act of 1995 provides investors a safe harbor in regard to forward-looking statements. Any statements that express or involve discussions with respect to predictions, expectations, beliefs, plans, projections, objectives, goals, assumptions or future events or performance are not statements of historical fact may be forward looking statements. Forward looking statements are based on expectations, estimates, and projections at the time the statements are made that involve a number of risks and uncertainties which could cause actual results or events to differ materially from those presently anticipated. Forward looking statements in this action may be identified through use of words such as projects, foresee, expects, will, anticipates, estimates, believes, understands, or that by statements indicating certain actions & quote; may, could, or might occur. Understand there is no guarantee past performance will be indicative of future results.In preparing this publication, Salesparq, LLC has relied upon information supplied by its customers, publicly available information and press releases which it believes to be reliable; however, such reliability cannot be guaranteed. Investors should not rely on the information contained in this website. Rather, investors should use the information contained in this website as a starting point for doing additional independent research on the featured companies. Salesparq, LLC has not been compensated for this article. The advertisements in this website are believed to be reliable, however, Salesparq, LLC and its owners, affiliates, subsidiaries, officers, directors, representatives and agents disclaim any liability as to the completeness or accuracy of the information contained in any advertisement and for any omissions of materials facts from such advertisement. Salesparq, LLC is not responsible for any claims made by the companies advertised herein, nor is Salesparq, LLC responsible for any other promotional firm, its program or its structure. Salesparq, LLC is not affiliated with any exchange, electronic quotation system, the Securities Exchange Commission or FINRA.