Featured
Mobiquity Technologies: Taking Programmatic Advertising To A Whole New Level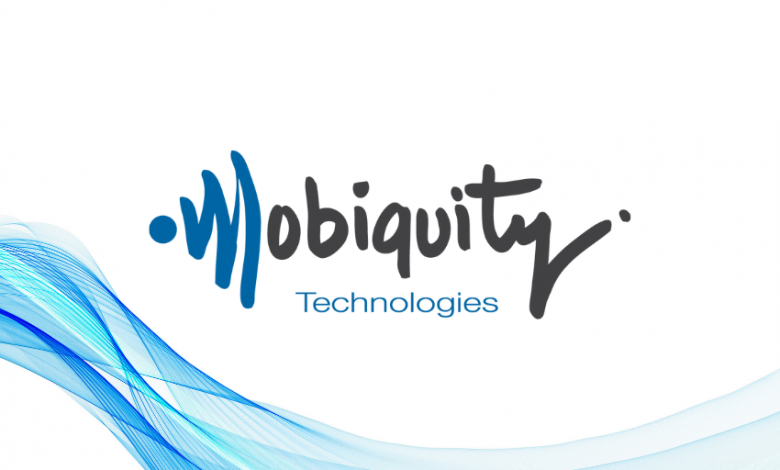 Advertising technology, commonly abbreviated as ad-tech, is one of the fastest growing industries today which is meant to help create and distribute advertisements in a faster, more efficient, and more effective manner to the intended target audience. Ad-tech companies are typically driven by powerful algorithms and analyze big data in order to ensure maximum possible yields for advertisers. With technological developments such as artificial intelligence, machine learning, and advanced analytics entering the world of advertising, ad-tech companies have started expanding their set of offerings and opening up new avenues such as targeted mobile advertising, programmatic advertising, analytics, data management, and more. Today, we will take an in-depth look at one such ad-tech and data intelligence company that has integrated data mining, creative advertising technologies, robust audience insights, a completely proprietary programmatic trading desk, and best-in-class customer assistance into its offerings and is rapidly expanding its top-line – Mobiquity Technologies, Inc. (NASDAQ:MOBQ).
Company Overview
Mobiquity Technologies, Inc. provides the most comprehensive next-generation data and advertising platform in the programmatic advertising industry. The company helps advertisers deliver the message to the right person at the right time in a more efficient and effective manner through its two operating subsidiaries – Mobiquity Networks, the data intelligence platform and Advangelists, the advertising platform. Its advertising and marketing technology focuses on the creation, automation, and maintenance of an advertising technology operating system (ATOS). Mobiquity's ATOS platform creates an automated marketplace of advertisers and publishers on digital media outlets in order to host online auctions. This helps facilitate the sale and purchase of digital advertising inventory and ensures that ads reach the targeted users engaged on their connected TV, laptop, tablet, desktop computer, mobile, and other devices. Its ATOS platform helps advertisers understand and interact with their audiences and engage them in a meaningful way by using ads in a wide variety of image and video formats. Mobiquity's mobile advertising technology solutions ensure appropriate data collection and analysis creating actionable insights for marketers, researchers, and application publishers through its automated platform. Mobiquity was founded way back in 1998 and was formerly known as Ace Marketing & Promotions, Inc. but changed its name in September 2013. The company has its headquarters in New York.
The Advangelist Platform
Advertising should include outstanding functionality, excellent usability, and all of the tools you require in a single platform. That's why the Advangelists flagship subsidiary offers a fully integrated programmatic advertising Platform-as-a-Service (PaaS) technology that enables advertisers to provide highly targeted digital advertising at scale. The platform is easy to use and includes all of the tools needed to run a successful digital ad campaign, culminating in cutting-edge technology for brands and agencies looking to bring programmatic ad buying in-house with a real-time optimization facility. It is worth highlighting that this cost-efficient subsidiary of Mobiquity comes with a comprehensive collection of powerful features as well as a team of professionals dedicated to assuring best-in-class functioning and 99.9% uptime. By using Advangelists, publishers can figure out the value of each independent advertising sales channel. The platform also distinguishes higher yields by understanding the relationship between audience performance and advertiser demand, with models estimating publisher fulfillment appropriately. Advangelist is a performance-driven ad tech subsidiary that seeks to improve performance by isolating ad fraud further. Furthermore, the Advangelists platform, along with the team of ad tech veterans, maintains a flawless advertising operating system by using 100% unique software, proprietary technology and a thorough understanding of advertiser demands. This platform has immense scope for revenue generation in the years to come.
The Mobiquity Networks Upside
Mobiquity Networks is a leading provider of audience data for advertisers, marketers, and researchers. It delivers precise data and insights into real-world customer behavior and trends for marketing and research purposes. Mobiquity's management believes that, based on their industry experience, they deliver one of the most accurate and scaled data collection and analysis solutions, leveraging a variety of technologies. Mobiquity Networks has progressed from a mobile advertising technology startup focused on boosting foot traffic to a next-generation data intelligence firm that enables the ingestion and normalization of a variety of data sources, including geographical, transactional, contextual, and search data, in order to reach the right target audience with the right message. With over 5.5 million accurate location polygons representing more than 4,000 different retail chains across the United States, Mobiquity Networks manages the most significant location dataset covering all commercial buildings, entertainment, and sporting venues. So, whether you are looking to license a POI database for your system or location-based audiences, the Mobiquity POI database will provide you with the location quality you need. Additionally, their data is checked for quality and accuracy on a daily basis. Lastly, Mobiquity Networks also provides a self-service alternative through its MobiExchange product offering, a Software-as-a-Service (SaaS). It has the potential to generate ongoing recurring revenues for the management
Valuation & Final Takeaways
As we can see in the above chart, Mobiquity Technologies' stock has gained some upward momentum in the the past month. It is worth highlighting that the company operates in a $100 billion programmatic advertising market that is growing rapidly given the increasing amount of marketing budget allocations by corporates to digital advertising. The fact that Mobiquity supports supports different types of digital media, including mobile, TV, video, podcasts, email, outdoor and news media technologies works well in its favor. The management has had a track record of capitalizing on political marketing and earning well in election seasons. At the same time, they have also worked with some of the world's most well-known brands such as Amazon Web Services, Rabobank, Wawa, Philips, Backbase and Otsuka. With new equipment and technologies emerging every year, marketers have a plethora of options across digital marketing to connect with a new audience and promote their products and the fact that Mobiquity specializes in building seamless multi-channel digital experiences leveraging cloud technology, definitely gives the company an edge over its ad-tech peers. Its trailing-twelve-month revenues are close to the $6 million mark and it is valued at around 6.7 times its top-line. However, given the plans of the management, it is likely that there is immense scope for the stock price to appreciate from the current levels to well above the $20 mark with a combination of revenue momentum and multiples expansion. We are extremely bullish on Mobiquity and believe that it could be a valuable ad-tech investment in your technology portfolio.
Disclaimer
This website is a wholly owned subsidiary of Salesparq, LLC, herein referred to as Salesparq, LLC. Our publications are a commercial advertisement and are for general information purposes ONLY. We are engaged in the business of marketing and advertising companies for monetary compensation. We may receive compensation for this article on a PPC basis as an affiliate. Never invest in any stock featured on our site or emails unless you can afford to lose your entire investment. The disclaimer is to be read and fully understood before using our services, joining our site or our email/blog list as well as any social networking platforms we may use.PLEASE NOTE WELL: Salesparq, LLC and its employees are not a Registered Investment Advisor, Broker Dealer or a member of any association for other research providers in any jurisdiction whatsoever.Release of Liability: Through use of this website viewing or using you agree to hold Salesparq, LLC, its operators owners and employees harmless and to completely release them from any and all liability due to any and all loss (monetary or otherwise), damage (monetary or otherwise), or injury (monetary or otherwise) that you may incur. The information contained herein is based on sources which we believe to be reliable but is not guaranteed by us as being accurate and does not purport to be a complete statement or summary of the available data. Salesparq, LLC encourages readers and investors to supplement the information in these reports with independent research and other professional advice. All information on featured companies is provided by the companies profiled, or is available from public sources and Salesparq, LLC makes no representations, warranties or guarantees as to the accuracy or completeness of the disclosure by the profiled companies. None of the materials or advertisements herein constitute offers or solicitations to purchase or sell securities of the companies profiled herein and any decision to invest in any such company or other financial decisions should not be made based upon the information provided herein. Instead Salesparq, LLC strongly urges you conduct a complete and independent investigation of the respective companies and consideration of all pertinent risks. Readers are advised to review SEC periodic reports: Forms 10-Q, 10K, Form 8-K, insider reports, Forms 3, 4, 5 Schedule 13D. Salesparq, LLC is compliant with the Can Spam Act of 2003. Salesparq, LLC does not offer such advice or analysis, and Salesparq, LLC further urges you to consult your own independent tax, business, financial and investment advisors. Investing in micro-cap and growth securities is highly speculative and carries and extremely high degree of risk. It is possible that an investors investment may be lost or impaired due to the speculative nature of the companies profiled. The Private Securities Litigation Reform Act of 1995 provides investors a safe harbor in regard to forward-looking statements. Any statements that express or involve discussions with respect to predictions, expectations, beliefs, plans, projections, objectives, goals, assumptions or future events or performance are not statements of historical fact may be forward looking statements. Forward looking statements are based on expectations, estimates, and projections at the time the statements are made that involve a number of risks and uncertainties which could cause actual results or events to differ materially from those presently anticipated. Forward looking statements in this action may be identified through use of words such as projects, foresee, expects, will, anticipates, estimates, believes, understands, or that by statements indicating certain actions & quote; may, could, or might occur. Understand there is no guarantee past performance will be indicative of future results.In preparing this publication, Salesparq, LLC has relied upon information supplied by its customers, publicly available information and press releases which it believes to be reliable; however, such reliability cannot be guaranteed. Investors should not rely on the information contained in this website. Rather, investors should use the information contained in this website as a starting point for doing additional independent research on the featured companies. Salesparq, LLC has not been compensated for this article. The advertisements in this website are believed to be reliable, however, Salesparq, LLC and its owners, affiliates, subsidiaries, officers, directors, representatives and agents disclaim any liability as to the completeness or accuracy of the information contained in any advertisement and for any omissions of materials facts from such advertisement. Salesparq, LLC is not responsible for any claims made by the companies advertised herein, nor is Salesparq, LLC responsible for any other promotional firm, its program or its structure. Salesparq, LLC is not affiliated with any exchange, electronic quotation system, the Securities Exchange Commission or FINRA.