News
Muscle Maker, Inc. and AGGIA LLC FZ Amend Services Agreement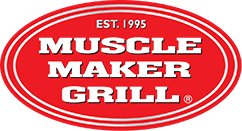 New Agreement to Reduce Expenses Related to Stock Issuance and Enhance Profit Potential
FORT WORTH, TX / ACCESSWIRE / July 18, 2023 / Muscle Maker, Inc. (MMI), the "Company" (Nasdaq:GRIL), today announced it has amended its current Services Agreement with AGGIA LLC FZ. The new addendum, among other features, modifies the formula by which MMI will issue shares of common stock earned by AGGIA for net income generated through MMI's Sadot division from 80% of net income to 40% of net income. The overall intended effect will be to reduce, by 50%, the quarterly non-cash expenses related to stock issuances to AGGIA, streamline the reporting processes and is expected to have a favorable impact the Company's financial performance.
Previous Agreement
Under the service agreement as previously entered, AGGIA earned shares based on the net income generated by Sadot. Specifically, 80% of Sadot's net income is used to calculate the shares earned by AGGIA. AGGIA has the potential to earn up to a total of 14,424,275 shares of MMI common stock, which the new addendum has not impacted. AGGIA has earned 5,568,823 shares through Q1 and has also nominated eight new board members by generating over $9.9 million in net income to date.
New Addendum
Under the new addendum, AGGIA may continue to earn shares using net income generated in Sadot. However, instead of allocating 80% of Sadot's net income for stock issuance, we have modified this allocation to 40%. This change will reduce the quarterly non-cash stock based expense by 50% with the intended result of improving the bottom line results for the company.
Commenting on the new addendum, Muscle Maker CEO Michael Roper, stated, "This addendum reflects AGGIA's continued support and confidence in their performance going forward. We believe this addendum will significantly clarify our financial reporting and improve our quarterly reported net income. While the fundamental terms of the agreement have not changed, i.e., AGGIA has nominated eight new board members, they still have the opportunity to earn up to 14,424,275 shares of stock, etc. The new addendum however is expected to cut our quarterly stock-based expense in half and more than triple the amount of net income from Sadot that will accrue to MMI's bottom line. This is a significant improvement in our reporting processes and efforts to enhance shareholder value."
About Muscle Maker, Inc.
MMI is an emerging player in the global food supply chain sector. MMI and its agri-foods subsidiary, Sadot LLC, connect producers and consumers across the globe, delivering agri-commodities from producing geographies such as the Americas, Africa, and the Black Sea to consumer markets in Southeast Asia, China, and the Middle East/North Africa (MENA) region.
MMI and Sadot currently operate within two verticals of the global food supply chain including 1) global agri-commodity sourcing and trading operations for food/feed products such as soybean meal, wheat, and corn and 2) food service operations with more than 50 restaurants across the U.S
MMI and Sadot continue to grow in size, diversity of operations, as well as in human and financial capital, but the principles that guided the Company remain the same – sourcing and providing healthier foods. The Company is headquartered in Ft. Worth, Texas with offices and operations in the U.S., Dubai, Israel, Singapore, Ukraine, and Zambia. For more information, please visit www.musclemakerinc.com.
Forward-Looking Statements
This press release may include "forward-looking statements" pursuant to the "safe harbor" provisions of the U.S. Private Securities Litigation Reform Act of 1995. To the extent that the information presented in this press release discusses financial projections, information, or expectations about our business plans, results of operations, products, or markets, or otherwise makes statements about future events, such statements are forward-looking. Such forward-looking statements can be identified by the use of words such as "should", "may," "intends," "anticipates," "believes," "estimates," "projects," "forecasts," "expects," "plans," and "proposes." Although we believe that the expectations reflected in these forward-looking statements are based on reasonable assumptions, there are a number of risks and uncertainties that could cause actual results to differ materially from such forward-looking statements. You are urged to carefully review and consider any cautionary statements and other disclosures, including the statements made under the heading "Risk Factors" and elsewhere in documents that we file from time to time with the SEC. Forward-looking statements speak only as of the date of the document in which they are contained, and Muscle Maker, Inc., does not undertake any duty to update any forward-looking statements except as may be required by law.
Investor Relations:
Frank Pogubila
SVP
Integrous Communications
W – 951.946.5288
E – IR@musclemakergrill.com
SOURCE: Muscle Maker, Inc.