Featured
Muscle Maker: Taking The QSR & Meal Prep Industry By Storm With Its Latest Acquisitions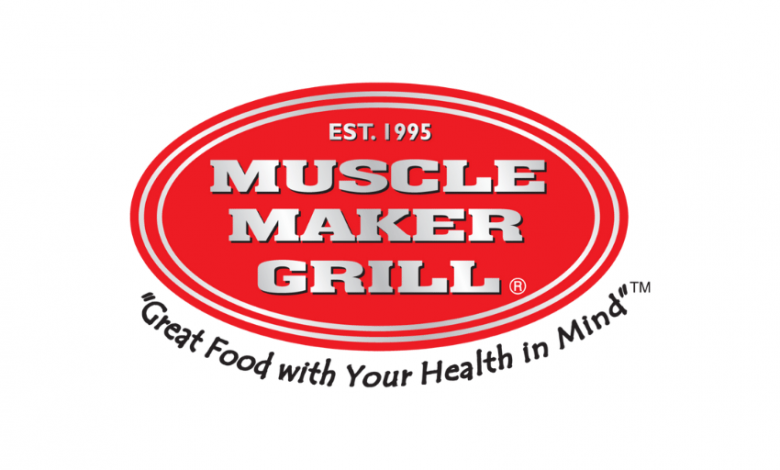 Muscle Maker, Inc. (NASDAQ:GRIL) is one of the hottest small-cap names in the quick service restaurant (QSR) industry today. The company has been in the news for a number of key acquisitions and expansion initiatives and is one of the fastest growing foodservice companies in the U.S. today. Despite operating in an industry that is facing inflationary pressures, supply chain issues, and rising raw material costs, Muscle Maker is attempting to make the most of the post-Covid resumption of footfalls by adding more restaurants to its kitty and expanding in international markets. Its health-oriented approach makes it operate in a niche that has minimal overlap with the offerings of the larger QSR chains. Let us analyze the company's business model and have a closer look at its recent updates to evaluate its potential as an investment opportunity.
Company Overview
Muscle Maker, Inc. is well known in the quick service restaurant industry, specializing in preparing healthy-inspired, made-to-order lean and protein-based meals. The company owns and operates a number of fast-casual restaurants including Muscle Maker Grill, Superfit Foods, Healthy Joe's and its latest acquisition Pokemoto that serve a variety of healthy food options. The Company also operates ghost kitchens under the brands Muscle Maker Burger Bar, Meal Plan AF, Salad Vibes, Bowls Deep, Burger Joe's and others. The brand focuses on "healthier for you" proteins such as lean chicken, Atlantic salmon, sushi-grade tuna and grass-fed beef along with superfoods such as avocados, edamame, broccoli, kale and quinoa (to name a few of the many options). The company is also present in the meal prep/meal plan space via its websites, musclemakerprep.com or superfitfoods.com, which operates on a direct-to-consumer model. It is worth highlighting that Muscle Maker had sixteen company-owned and sixteen franchised restaurants in the United States and Kuwait as of December 31, 2020, with the potential to expand across the Middle East, the United States, and Canada. It is headquartered in League City, Texas.
The Pokemoto Acquisition
Poke is a native Hawaiian dish consisting of diced fresh fish and can be served as an appetizer or main course. It can also be made with tofu, chicken, salmon, shrimp, and sushi-grade ahi tuna with strong Japanese and Korean cuisine influences. Poke is often considered deconstructed sushi because it can be customized into a bowl, salad, or wrap each time. Muscle Maker has made a significant investment in this space by acquiring Pokemoto, a customizable, health-focused poke chain that is extremely popular with Millennial and Gen Z consumers, five months ago in order to expand its franchising strengths in the Northeast and along the East Coast. The chain, which currently operates 18 locations in Connecticut, Massachusetts, Rhode Island, Virginia and Georgia, recently signed a franchise agreement to open three more units in Massachusetts. According to a statement, the poke restaurants will open in the college towns of Northampton, Amherst, and Hadley, which have a high concentration of Gen Z customers. Furthermore, Yale University, Fairfield University, the University of Connecticut Stamford, the University of New Haven, and Quinnipiac University are among the Connecticut campuses where the brand is already present. Poke is known to be rich in protein and omega-3 fatty acids and is a classic example of a traditional dish that has blended wonderfully into the grab-and-go model to cater to the fast-paced lifestyle of Americans which is why it is an excellent niche for the company to enter. Pokemoto's expansion is consistent with Muscle Maker Grill's diversification strategy. According to CEO Mike Roper, one of the goals of the Pokemoto acquisition was to broaden the company's traditional and non-traditional footprint while accelerating top-line sales. In addition, they are incorporating Pokemoto into some of their existing and new Muscle Maker Grill sites in order to run dual brands in regions that target the Millennial and Gen-Z demographics.
Meal Prep Offering & The Superfit Foods Acquisition
Muscle Maker recently entered the meal prep space after the acquisition of Superfit Foods, LLC, a northern Florida-based exclusive meal prep company that produced over 220,000 meals in 2020. After this acquisition, the company also announced another partnership with Happy Meal Prep to begin shipping its "healthier for you" fully prepared meal preparation options directly to the doorsteps of millions of potential customers across the Northeast. Superfit Foods meals are subscription-based and can be ordered via the company's app or website. The company sets itself apart from other meal prep services by allowing subscribers to pick up fully prepared foods and fresh-pressed juices from coolers in 28 wellness centers and partner gyms. Superfit Foods' meals are prepared in-house and delivered to local coolers twice a week for customer pickup. Furthermore, the company has worked with local gym owners, personal trainers, and wellness centres to increase brand awareness and meal prep sales. The company can connect with its core customers through targeted social media campaigns and local engagement through events and sampling opportunities. It is worth highlighting that customers can choose from over 150 different meal plans, focusing on specific dietary categories like Paleo, Vegetarian, Build Up, Maintain, and Lean Down. The acquisition is highly relevant for the company's growth in the coming quarters.
Latest Franchising & Expansion Updates
Muscle Maker has been in the news for a number of recent updates. It is expanding its latest Pokemoto acquisition with two newly signed franchise agreements in New York and is entering the White Plains, NY and Mamaroneck, NY markets. This update comes after the three pack franchise deal signed in Hampshire County Massachusetts including the towns of Northampton, Amherst and Hadley. This move has expanded Pokemoto's footprint by around 28%. Another major announcement came in the form of the company signing a Master Franchise Agreement for 40 units in the Kingdom of Saudi Arabia. This happens to be Muscle Maker's second multi-unit international deal after its 10-unit deal in Kuwait and is being led by its current Kuwaiti international franchise partners Abrar Kadhem Almatrouk, Abdullah Kadhem Almatrouk, Yousef Kadhem Almatrouk and Essa Kadhem Almatrouk. Saudi Arabia is the largest country in the Middle East and has a fast growing fitness service market touted to reach $1.2 billion by 2022 as per the company's research which makes the expansion move a big step for building Muscle Maker's international footprint. This will enable the company to quickly strengthen its cash flows and expand its franchising base. The high level of profitability at the franchise level, as well as the parent company's strong support, are important factors that will ensure minimal dropouts and excellent revenue flows in the form of both the one-time franchise fee and royalties.
Final Thoughts

Muscle Maker's stock had remained relatively stable for the larger part of October but has shown a big spike after the recent series of press releases by the company announcing the Pokemoto acquisition, the 40-unit Saudi Arabia deal, and the expansion in New York. There has been some profit booking and the stock is currently trading around the $1.4 mark. Given its current valuation of around 4x revenues and its expansion potential from the new agreement signups, we believe that the company's stock easily has the potential to cross the $3 mark in the coming quarters. Overall, we believe that Muscle Maker is an excellent investment opportunity for our readers at SmallCapsDaily.
---
Disclaimer
No Positions
Disclaimer
This website is a wholly owned subsidiary of Salesparq, LLC, herein referred to as Salesparq, LLC. Our publications are a commercial advertisement and are for general information purposes ONLY. We are engaged in the business of marketing and advertising companies for monetary compensation. We may receive compensation for this article on a PPC basis as an affiliate. Never invest in any stock featured on our site or emails unless you can afford to lose your entire investment. The disclaimer is to be read and fully understood before using our services, joining our site or our email/blog list as well as any social networking platforms we may use.PLEASE NOTE WELL: Salesparq, LLC and its employees are not a Registered Investment Advisor, Broker Dealer or a member of any association for other research providers in any jurisdiction whatsoever.Release of Liability: Through use of this website viewing or using you agree to hold Salesparq, LLC, its operators owners and employees harmless and to completely release them from any and all liability due to any and all loss (monetary or otherwise), damage (monetary or otherwise), or injury (monetary or otherwise) that you may incur. The information contained herein is based on sources which we believe to be reliable but is not guaranteed by us as being accurate and does not purport to be a complete statement or summary of the available data. Salesparq, LLC encourages readers and investors to supplement the information in these reports with independent research and other professional advice. All information on featured companies is provided by the companies profiled, or is available from public sources and Salesparq, LLC makes no representations, warranties or guarantees as to the accuracy or completeness of the disclosure by the profiled companies. None of the materials or advertisements herein constitute offers or solicitations to purchase or sell securities of the companies profiled herein and any decision to invest in any such company or other financial decisions should not be made based upon the information provided herein. Instead Salesparq, LLC strongly urges you conduct a complete and independent investigation of the respective companies and consideration of all pertinent risks. Readers are advised to review SEC periodic reports: Forms 10-Q, 10K, Form 8-K, insider reports, Forms 3, 4, 5 Schedule 13D. Salesparq, LLC is compliant with the Can Spam Act of 2003. Salesparq, LLC does not offer such advice or analysis, and Salesparq, LLC further urges you to consult your own independent tax, business, financial and investment advisors. Investing in micro-cap and growth securities is highly speculative and carries and extremely high degree of risk. It is possible that an investors investment may be lost or impaired due to the speculative nature of the companies profiled. The Private Securities Litigation Reform Act of 1995 provides investors a safe harbor in regard to forward-looking statements. Any statements that express or involve discussions with respect to predictions, expectations, beliefs, plans, projections, objectives, goals, assumptions or future events or performance are not statements of historical fact may be forward looking statements. Forward looking statements are based on expectations, estimates, and projections at the time the statements are made that involve a number of risks and uncertainties which could cause actual results or events to differ materially from those presently anticipated. Forward looking statements in this action may be identified through use of words such as projects, foresee, expects, will, anticipates, estimates, believes, understands, or that by statements indicating certain actions & quote; may, could, or might occur. Understand there is no guarantee past performance will be indicative of future results.In preparing this publication, Salesparq, LLC has relied upon information supplied by its customers, publicly available information and press releases which it believes to be reliable; however, such reliability cannot be guaranteed. Investors should not rely on the information contained in this website. Rather, investors should use the information contained in this website as a starting point for doing additional independent research on the featured companies. Salesparq, LLC has not been compensated for this article. The advertisements in this website are believed to be reliable, however, Salesparq, LLC and its owners, affiliates, subsidiaries, officers, directors, representatives and agents disclaim any liability as to the completeness or accuracy of the information contained in any advertisement and for any omissions of materials facts from such advertisement. Salesparq, LLC is not responsible for any claims made by the companies advertised herein, nor is Salesparq, LLC responsible for any other promotional firm, its program or its structure. Salesparq, LLC is not affiliated with any exchange, electronic quotation system, the Securities Exchange Commission or FINRA.