Featured
NanoViricides: Working To Get Kids Back To School Safely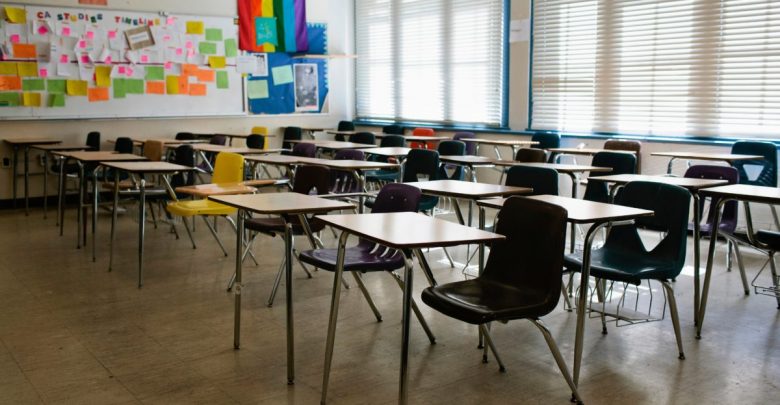 The world has already paid a hefty price for the COVID-19 pandemic. Whether it is the loss of nearly 850,000 lives or the global economic crisis caused by the lockdowns, humanity has suffered immensely because of this virus and it is clearly not the end. As pharma companies race towards developing drugs and vaccines to counter the SARS-CoV-2, one of the biggest challenges faced by Governments today is to get the children of the country back to their physical classrooms. While some countries like Germany have clearly performed better than others on this front, there is a lot that needs to be done to ensure the safety of the future generations. Vaccines are currently being tested only in adults. The need of the hour is a novel therapy that can actually cure the patients suffering from the SARS-CoV-2 and instil some confidence in the Governments to start sending the children back to school. A key name in the research-oriented bio-pharma space that has emerged as a dark horse in the race for the COVID-19 drugs is Connecticut-based NanoViricides, Inc. (NYSE American: NNVC).
NanoViricides' Novel Drug Therapy – Progress
NanoViricides has been in the news for testing its drug candidates using an animal model in rats as well as in cell culture studies using an alternative coronavirus infection that uses the same ACE2 receptor as SARS-CoV-2. Its drug candidates showed strong effectiveness in the animal model as compared to remdesivir and have also outperformed favipiravir in its cell culture studies. The company successfully carried out a safety and tolerability study on rats and the excellent results have now cleared the way for NanoViricides for moving forward to human clinical trials. One of the biggest reasons for the testing process being relatively slow for NanoVircides' drug candidates is the fact that the company is launching a novel drug as against most other drug candidates in the market by other large pharma companies such as favipiravir and remdesivir which are essentially repurposed drugs. However, it appears to be a matter of time before the company gets its chance to enter clinical trials as the new data on the COVID-19 immunity is truly shocking: The United States Centers for Disease Control and Prevention (CDC) updated its isolation guidance last week and clearly stated that recovery from infection does not imply that a person is immune to re-infection with the novel coronavirus. The agency data suggests that the immunity is weak in most patients and does not appear to be long-lasting with no antibodies being detected after 3 months. This has cast doubts on how well vaccines will work. This clearly indicates that the COVID-19 is here to stay in the long-term and this is expected to shake up Governments into accelerating more COVID-treatment therapies into clinical trials. This way, NanoViricides' candidates could be coming up very soon for testing.
The Biggest Challenge – Getting Children Back To The Classroom
Countries all over the world have struggled in the decision to restart schools and allow children to re-enter the physical classroom. With the exception of Germany, few have been able to execute this well. The U.S. has faced strong challenges in the process as the attempt of American schools welcoming its students back was abruptly halted by a jump in the COVID-19 cases. As per the recent data, more than 2,000 students, teachers and staff members across five states have been quarantined after at least 230 positive coronavirus cases were reported where schools attempted to restart. As per the research provided by the American Academy of Pediatrics and the Hospital Association, there has been a 90% increase in the number of COVID-19 cases among children in the U.S. over the past month. This increases the Government's dilemma of pushing for schools to open. The bigger problem is that the vaccine candidates that most of the global pharma giants are working on, would ideally take anywhere between 10 to 30 days to take effect as is typically the case with any preventive vaccine. They are not being tested in pediatric populations, and so will not be recommended for children at all until much later. Over and above this lies the risk of mutation of the coronavirus, which has already been known to have multiple strains of varying strengths which could potentially render a vaccine useless in the long run. Approved drugs like remdesivir and favipiravir which are essentially repurposed drugs are known to be effective in some cases but are not inspiring the confidence of Governments to send kids back to school. This is where the need arises for a novel drug therapy like the one being made by NanoViricides.
Why Will The NanoViricides Therapy Work?
NanoViricides' drug candidates have already shown more promising results than Remdesivir in animal studies and Favipiravir in cell culture studies. As Dr. Anil Diwan states "it is well-known that Remdesivir works really well against many viruses in cell cultures. It appears its clinical utility is limited because of its metabolism to almost inactive components. This metabolism is very rapid." Over and above this, it is important to highlight that the company's use of an alternative coronavirus infection to test effectiveness in the animal model has become even more pertinent today as it is very close to the common cold virus. Research has indicated that the immune system's memory helpers, termed as T cells, which recognise the common cold virus and help the body to fight it, can also identify some part of the novel coronavirus. It has been proven that individuals who have never been exposed to the COVID-19 can produce a range of memory T cells that are equally reactive against novel coronavirus and some of the four types of common cold coronaviruses. This implies that NanoViricides' drug candidates which could identify and fight off the alternative coronavirus infection similar to common cold attacking the same cellular receptors, also has the ability to attack and fight the COVID-19.
This is a big breakthrough for the company and the management is not restricting its drug candidate progress to the U.S. markets alone. It is in talks with Clinical Research Sites of other countries where it can enter its candidates into a speedy clinical trial. It is also looking to collaborate with contract research organizations (CROs) for this purpose. It appears to be a matter of time before its drug candidates enter the first phase of clinical trials. Given the safety of the NanoViricides drug candidates seen in animal studies, we believe it should be quick for regulatory bodies to enable transition to pediatric use.
Final Thoughts
A key statistic today is that there have been around 179,990 new COVID-19 cases among American children between July 9, 2020 and August 6, 2020 as per the research of the American Academy of Pediatrics and at least 380,174 total child COVID-19 cases have been reported as of August 6, 2020. This is a scary statistic from the point of view of the U.S. Government. Officials would be getting desperate by the day to have an effective drug out in the market that can make them confident enough to start sending children back to school. This is why a company like NanoViricides with novel and effective drug candidates could expect to see strong Governmental support in the near future that could speed up its trials process and help the team get the drug out in the market.
---
Legal Disclaimer
Except for the historic data introduced herein, issues mentioned in this text comprise forward-looking statements which might be topic to sure dangers and uncertainties that would trigger precise outcomes to differ materially from any future outcomes, efficiency or achievements expressed or implied by such statements. Salesparq, LLC which owns SmallcapsDaily.com will not be registered with any monetary or securities regulatory authority and doesn't present nor claims to present funding recommendation or suggestions to readers of this launch. Salesparq, LLC, which owns SmallcapsDaily.com, could also be compensated for its companies in the type of cash-based compensation for the businesses it writes about. For making particular funding choices, readers ought to search their very own recommendation. Pursuant to an agreement between TraDigital IR and Salesparq, LLC, which owns SmallcapsDaily.com, has been retained for a interval from 8/31/2020 – 9/30/2020 to publicly disseminate details about Nanoviricides, Inc., together with on the Website, electronic mail and different media together with online and social media. We have been compensated ten thousand dollars for our services during this period. We own zero shares of Nanoviricides, Inc. We don't intend to purchase shares of Nanoviricides Inc. in the open market at any time. Please read our full disclaimer here: https://smallcapsdaily.com/disclaimer/
Disclaimer
This website is a wholly owned subsidiary of SCD Media, LLC, herein referred to as Smallcaps Daily. Our publications are a commercial advertisement and are for general information purposes ONLY. We are engaged in the business of marketing and advertising companies for monetary compensation. We may receive compensation for this article on a PPC basis as an affiliate. Never invest in any stock featured on our site or emails unless you can afford to lose your entire investment. The disclaimer is to be read and fully understood before using our services, joining our site or our email/blog list as well as any social networking platforms we may use. PLEASE NOTE WELL: Smallcaps Daily and its employees are not a Registered Investment Advisor, Broker Dealer or a member of any association for other research providers in any jurisdiction whatsoever.Release of Liability: Through use of this website viewing or using you agree to hold Smallcaps Daily, its operators owners and employees harmless and to completely release them from any and all liability due to any and all loss (monetary or otherwise), damage (monetary or otherwise), or injury (monetary or otherwise) that you may incur. The information contained herein is based on sources which we believe to be reliable but is not guaranteed by us as being accurate and does not purport to be a complete statement or summary of the available data. Smallcaps Daily encourages readers and investors to supplement the information in these reports with independent research and other professional advice. All information on featured companies is provided by the companies profiled, or is available from public sources and Smallcaps Daily makes no representations, warranties or guarantees as to the accuracy or completeness of the disclosure by the profiled companies. None of the materials or advertisements herein constitute offers or solicitations to purchase or sell securities of the companies profiled herein and any decision to invest in any such company or other financial decisions should not be made based upon the information provided herein. Instead Smallcaps Daily strongly urges you conduct a complete and independent investigation of the respective companies and consideration of all pertinent risks. Readers are advised to review SEC periodic reports: Forms 10-Q, 10K, Form 8-K, insider reports, Forms 3, 4, 5 Schedule 13D. Smallcaps Daily is compliant with the Can Spam Act of 2003. Salesparq, LLC does not offer such advice or analysis, and Smallcaps Daily further urges you to consult your own independent tax, business, financial and investment advisors. Investing in micro-cap and growth securities is highly speculative and carries and extremely high degree of risk. It is possible that an investors investment may be lost or impaired due to the speculative nature of the companies profiled. The Private Securities Litigation Reform Act of 1995 provides investors a safe harbor in regard to forward-looking statements. Any statements that express or involve discussions with respect to predictions, expectations, beliefs, plans, projections, objectives, goals, assumptions or future events or performance are not statements of historical fact may be forward looking statements. Forward looking statements are based on expectations, estimates, and projections at the time the statements are made that involve a number of risks and uncertainties which could cause actual results or events to differ materially from those presently anticipated. Forward looking statements in this action may be identified through use of words such as projects, foresee, expects, will, anticipates, estimates, believes, understands, or that by statements indicating certain actions & quote; may, could, or might occur. Understand there is no guarantee past performance will be indicative of future results.In preparing this publication, Smallcaps Daily, has relied upon information supplied by its customers, publicly available information and press releases which it believes to be reliable; however, such reliability cannot be guaranteed. Investors should not rely on the information contained in this website. Rather, investors should use the information contained in this website as a starting point for doing additional independent research on the featured companies. Smallcaps Daily has not been compensated for this article. The advertisements in this website are believed to be reliable, however, Smallcaps Daily and its owners, affiliates, subsidiaries, officers, directors, representatives and agents disclaim any liability as to the completeness or accuracy of the information contained in any advertisement and for any omissions of materials facts from such advertisement. Smallcaps Daily is not responsible for any claims made by the companies advertised herein, nor is Smallcaps Daily responsible for any other promotional firm, its program or its structure. Smallcaps Daily is not affiliated with any exchange, electronic quotation system, the Securities Exchange Commission or FINRA.