News
Naz Barouti Takes over the Legal and Financial Industry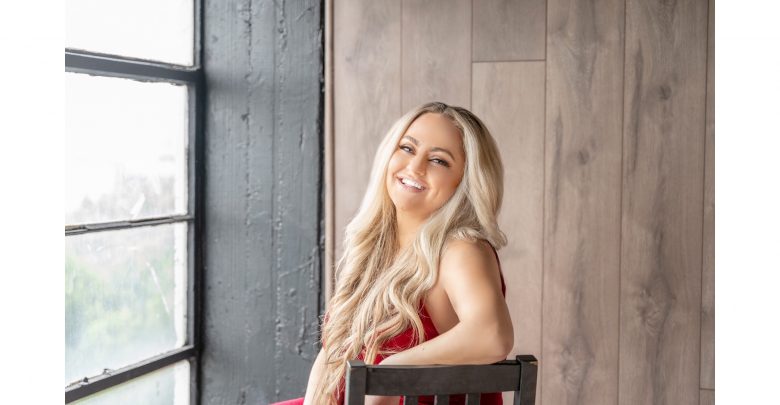 New York, New York –

(NewMediaWire) – November 9, 2020 – Naz Barouti immigrated to the United States at the age of four years old facing a new world, culture, lifestyle, and language. With the strong work ethic her parents possessed, they worked tirelessly to build their businesses while remaining ethical and never forgetting their roots. Naz attributes her success to the example her parents displayed from a young age, it has guided her to never give up on the dreams she set for herself.
From the age of seven years old, Naz Barouti began to religiously watch Judge Judy while most children her age were enjoying cartoon shows. "I knew from a very early age that I wanted to have a career in law. Not many people can say they pursued their childhood passion," Naz remarked. Those early moments watching Judge Judy allowed her to get a taste for law which in turn guided her career path to achieve exponential success at present. Just a short few years ago, Naz Barouti had the pleasure of meeting Judge Judy allowing her the opportunity to thank her tremendously for helping discover her deep passion for the law.
As Naz navigated her career throughout the field of law, she managed to construct a law firm of her own, Barouti Law Corporation. For 10 consecutive years, Naz Barouti has built a successful estate planning law firm with over five offices throughout Southern California. Barouti Law Corporation aims to assist clients in avoiding probate, protecting their assets, and reducing their taxes.
Always having been an extremely empathetic individual, Naz finds that estate planning attorneys serve as therapists of the legal profession. Clients divulge personal information in regards to family dynamics, romantic relationships, children, and finances. She has found complete strangers revealing the most personal stories. Naz truly prides herself on her ability to create a safe and non-judgmental space for the comfort of her clients.
Naz Barouti has thoroughly displayed the trait of being a natural born leader and she came to realize the only way she was able to thrive and achieve her greatest potential as a lawyer and businesswoman was if she possessed full control. Naz thrives through her view on competition as ways to improve and update techniques. "If I admire someone else's approach to business, I take a look at my own practice and incorporate new strategies. I think we need to start learning from one another, rather than racing to some imaginary finish line," Naz recognized.
Throughout her career, Naz has encountered various obstacles that in turn brought about lessons to improve upon. Being a young woman in a male dominated industry has created difficulties, yet she used it to her advantage to market to a younger demographic.
When asked the meaning of success, Naz Barouti stated, "Success for me is educating and empowering as many people as possible both legally and financially." Her passion has guided her to educate which has brought about extreme satisfaction within her career path. Naz believes people are fearful to follow their dreams due to negative past experiences or fear of the unknown. Fear is largely an abstract concept and if people work to ground themselves in reality and alter their mindset, they are able to better handle fear and learn ways to combat it.
In terms of future plans, Naz Barouti has spent the past year working with World Financial Group educating the masses about how money works. Before COVID-19, she was set to do a 20 city speaking tour, teaching people across the United States about financial literacy. She hopes to get back on the road soon. Furthermore, she is currently undergoing the process of brainstorming ideas for a new book. To learn more about Naz Barouti, click here.
Kiley Almy
8608666928
Kiley@nextwavemktg.com