News
NewMediaWire | Real Milk Paint Recent CPSC Compliance Hohenwald, TN –

(NewMediaWire) – November 22, 2022 – The Real Milk Paint Co. is happy to announce that the company has received a formal letter of compliance with Consumer Product Safety Commission (CPSC) standards. This letter advises that the company's Real Milk Paint® is a CPSC-compliant paint, meeting the CPSC standards regarding safety when painting wood toys. The regulations covered by the CPSC formal letter of compliance include 16 CFR Part 1303 concerning lead paint bans and ASTM F963-17 standards for consumer toy safety. The following colors were tested, but colors not tested contain the same ingredients, inferring also meeting CPSC safety requirements: 
– Soft White – RMP01
– Cheesecake – RMP09
– Sunflower – RMP11
– Mustard – RMP12
– Goldenrod – RMP14
– Barn Red – RMP24
– Fresh Lemon – RMP15
– Persimmon – RMP16 
– Flag Red – RMP21 
– Terra Cotta – RMP20 
– Gypsy Pink – RMP26 
– Aqua – RMP30
– Plum – RMP27
– Blue Lagoon – RMP37 
– Lily Pad – RMP44
– Lakeview Blue – RMP38 
– Warm Ash – RMP49 
– Black Iron – RMP53
– Cocoa – RMP52 
– Arabian Night – RMP54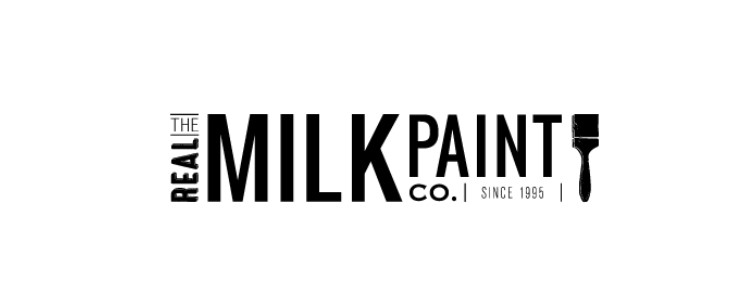 Real Milk Paint® is made with 100% organic ingredients that are nontoxic, and it's safe for use on food contact surfaces as well as on children's toys. The exclusive formula contains no volatile organic compounds (VOCs) for simplified painting in areas with little to no ventilation.  
Real Milk Paint® powder mixes at a 1:1 ratio with water for improved project planning and reduced waste, and mixed paint lasts for up to 2 weeks for ample project completion time. The formulation is also biodegradable and compostable for added environmental friendliness. 
A beautiful range of 56 colors, from classic to modern, provides creators with uniquely sustainable colors to decorate kids' toys and other objects used by children and pets. Samples of Real Milk Paint® powder are available so users can decide which hues are right for their painting projects before ordering a pint, quart or gallon container. 
About the Real Milk Paint Co. 
Founded in 1995 in an old barn in Pennsylvania, the Real Milk Paint Co. currently manufactures its all-natural products in Tennessee. The company's founder, Dwayne Siever, was unsatisfied with the finishes provided by modern paints when working on restoration projects, so he started experimenting with his own formulations that mimicked traditional paint recipes found in old books. The company started with just 10 colors, but over the years, the shade range has expanded to 56 versatile hues.
In addition to all-natural milk paint, the Real Milk Paint Co. also makes numerous wood finishing products that complement its colors. Among those products are Pure Tung Oil for finishing raw wood and butcherblock, Wood Wax for polishing up surfaces painted with Real Milk Paint® and Cutting Board Oil, a food contact-safe finish for wood utensils and charcuterie boards.
Media Contact:
Company Name: Real Milk Paint
Contact Person: Dwayne Siever
Phone: (800) 339-9748
Address: 126 Commerce Drive
City: Hohenwald
State: Tennessee
Postal Code: 38462
Country: United States
Website: https://www.realmilkpaint.com/