News
NewMediaWire | Top 20 Up & Coming Real Estate Professionals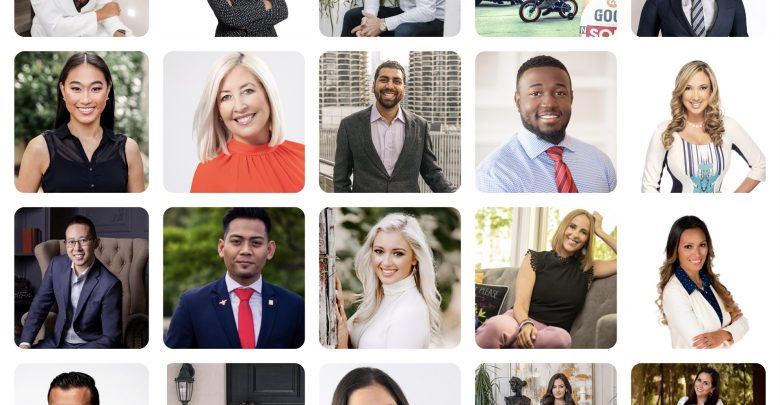 New York, New York –

(NewMediaWire) – October 20, 2020 – Generalizing a list of the top professionals in any industry is a tall task. With emerging markets in technology and consumer shifts throughout this year's chaotic events including an economic recession and Global pandemic, It has been a year of change and perseverance across the world.
The real estate market which was at the forefront of the 2008 recession, has done remarkably well due to low-interest rates set by the Fed and families across the nation looking to take the opportunity to buy or sell real estate. This shift has led to Real Estate Professionals across the world to see an uptick in market sales and growth in their careers.
With that being said, Next Wave Marketing has highlighted what they believe to be the Top 20 Up And Coming Real Estate Professionals globally. This article allows you to understand the accomplishments, hardships, adaptations and plans that these professionals have for the future.
#1 Courtney Lazo
Courtney Lazo is most commonly known for her excellence among real estate while working as a realtor salesperson with Century 21 Island Homes among Hawai'i. Courtney mainly specializes within the Fine Home and Estates Luxury division as she has discovered a passion and enjoyment working with first time home buyers. Educating and familiarizing first time buyers with the entire process builds the attributable experience she has acquired over the course of her career in real estate. Formulating a memorable, comfortable, and easy process with buying a home creates the foundation of their lives to further create memories in their new household. Aside her successful path in the industry, Courtney Lazo invests to develop more affordable housing for her local community, while investing in fix and flips. This career path allowed Courtney to discover the passion that has gracefully rewarded her to this day. Courtney Lazo remarked, "I firmly believe in having prayer as a part of my business plan, and by the grace of God, along with a phenomenal brokerage and a passionate, hard working team, we deliver experiences unlike anyone else in our market and produce results that have kept our business growing and flourishing." To date, Courtney Lazo has been highly rewarded and recognized including Google's Top 20% Highest Rated Pro+ Agent Nationwide along with Homesnap's Top 20% Highest Rated Agent. In terms of future plans, Courtney and her team plan to continue combining their expertise with the highest quality of customer service to make each transaction as smooth as possible. Selling with ease, integrity, and professionalism to ensure clients always have a reliable agent is a major aspect of their work. Courtney Lazo is looking forward to a continued uphill growth to work smart and hard to deliver incredible results. To learn more about Courtney Lazo and her business, click here.
#2 Aaron Gill
Aaron Gill is the founder and creator of Epoch Chicago which offers a service to its clients through catering the search for households in a more timely and efficient manner. Epoch Chicago is known to be a real estate brokerage company serving the community within Chicago and Aaron also has expanded his operations in Los Angeles through his work with Douglas Elliman. Transitioning from medicine to the real estate industry required an investment of time, patience, and money, yet Aaron quickly picked up on new strategies to maneuver his way through his markets. Along his career path, Aaron eventually came to realize the power in preserving health and wellness which he believes directly relates to productivity, efficiency, and success. Working under someone else, he naturally progressed to acknowledge the sacrifice of his health, time, and wellbeing and learned it was time for a change. With encouragement and support from peers around Aaron, he mustered the courage to set out on a new venture to build a business of his own. Through the 180 he performed in his lifestyle, Aaron managed to make time for himself to construct the change that was needed. Aaron Gill's company has skyrocketed to success through revolutionizing the strategies in serving its clients in a more professional yet personalized approach to ultimately make the house hunting a more comfortable and easy experience. Aaron's focus is centralized around listening to their customers' wants, needs, desires, and dreams to find the home that may fulfill their highest expectations. Aaron Gill has been recognized as a top producer for various brand new developments and overtime has received several awards through dominating the areas of Chicago and Los Angeles, including breaking a record for leasing in Los Angeles this year. Through providing the highest standards of excellent services, Aaron Gill's mastery among the real estate market is undeniable. Over the course of his career path, Aaron has developed a more proficient understanding of the industry and has led to a higher eagerness to conquer new challenges. As for what is next for the top producer, he plans to continue with further expansion of his business to conquer more markets across the United States. To learn more about Aaron Gill, click here.
#3 Jennifer Gomez
Jenny Gomez of The Selling Miami Group at EXP Realty has transformed her perspective and work within the real estate industry. Operating mainly among the Miami, Florida region, Jenny's driving motivation to devote her time and full attention based on her clients' needs and desires have rewarded her with high recognition for her excellence as a Broker Associate, Member of the Women's Council of Realtors, and a Certified Luxury Home Marketing Specialist. After seventeen years as a Full Time Realtor in the Miami market, Jenny's experience has guided her work to develop negotiating and marketing skills that has placed her within the top 10 percent of realtors. Her love and passion for the industry has led her to build a team of professionals, as The Selling Miami Group. Contrary to everything that is happening around worldwide with the COVID crisis, the interest rates have driven the market to refinance, cash out, purchase, and sell properties. The law of supply and demand has remained true to the Miami market, families are moving to South Florida with minimal inventory leading sales prices to increase, The Selling Miami Group is assisting and guiding their clients through the process. Jenny Gomez was recognized as a Top producer for twelve years and decided to join the #1 Team since 2011- The Chad Carroll Group with Chad Carroll from Bravo's Hit TV show- Million Dollar Listings Miami with over $1.5 Billion in Closed Sales. More recently, Jenny joined EXP Realty and managed to form her own team with ten members and growing. "We are a growing team Nationwide and would like to offer agents the opportunity to take their business to the next level, creating a Legacy, not just another Commision Check" Jenny remarked. Though Jenny Gomez's success is undeniable, she experienced various obstacles on her path throughout the real estate industry. Dealing with industry professionals that are not attentive to their work, Jenny came to recognize the significance in maintaining strong work ethics and communication. As for what is next, Jenny Gomez plans to create a system that may assist other agents to develop their success and avoid any failures. Alongside this goal, she plans to continue pushing herself and her team to expand and be the best resource to their customers. To learn more about Jenny Gomez, click here.
#4 Arial Pegues
Arial Pegues is the founder and creator of Arial Pegues Real Estate centrally operated within Washington D.C., Maryland, and Virginia, or otherwise known as the, "DMV." To date, Arial has been highly recognized and rewarded for her expertise and intelligence in conquering the real estate market within the regions she manages. In the year of 2020 alone, she has earned #1 Agent nationwide with Vylla Home and #7 company wide amongst team and individual sales. Arial Pegues embodies the values of integrity within her company leading to a more personalized and customized experience for clients looking for homes. With customer service as the cornerstone of Arial Pegues Real Estate, Arial prides herself on incorporating education and empowerment of her community about financial literacy and the significance in building wealth through real estate. "I want to inspire and educate as many people as I can while selling real estate," Arial Pegues remarked. Though the industry may take up the entirety of any freetime, Arial had to master a work life balance in order to achieve the greatest success possible. Despite the challenges COVID-19 has brought to business owners, Arial Pegues has refocused her strategy in maintaining her place among the industry. She believes that the real estate demand will remain strong with interest rates slightly rising as the market levels off with home prices and supply. In terms of future plans, Arial plans to continue to build the brand of Arial Pegues Real Estate to elevate the innovation in the real estate industry, while expanding her experience and knowledge of the market. To learn more about Arial Pegues, click here.
#5 Dagmar Nelson
Dagmar Nelson is most commonly known as a new realtor to look out for, being named a top producer among Century 21 First Canadian Corporation in only her first two years of real estate. She operates majorly within London, Ontario in Canada. Above her excellence and success in working in real estate, Dagmar is first and foremost, a mother, friend, and team member who has continued to preserve a drive in striving for the highest achievements. Through the course of her career, she has focused her aim to be realistic and relatable to further personalize the clients' experiences in searching for homes. Selling, purchasing, building, and investing in a home is a major task and she assures complete satisfaction through her knowledgeable and reputable experiences in all four sectors. Without spreading herself too thin, the relationships she has developed have become the best part of Dagmar Nelson's job and she is elated to have grown to success within her passions. The office Dagmar works out of is the #1 top-producing Century 21 office among Canada and #3 worldwide. "I am surrounded by the best, which enables me to continue to learn, grow, and stay competitive," Dagmar Nelson recognized. In just the previous month, she was rewarded with #8 of the Top 10 top producers out of nearly 300 agents, all in one of the busiest months of the year. With the investment of time, patience, and perseverance, Dagmar has developed a unique skill set to become a personal, relatable, and respected individual within the industry. Dagmar Nelson accredits the success gained through the trust of her clients. Through the support in referrals, testimonials, and business from them enables her to perform the best possible. The mentors and colleagues along the way have demonstrated the hard work and dedication it requires to accomplish goals and she feels very fortunate to share in their knowledge and experiences. In terms of future plans, Dagmar Nelson plans to evolve her niche in new builds and executive real estate through "implementing more effective marketing strategies, adding value to my client base and growing with my team". To learn more about Dagmar Nelson, click here.
#6 Whitney Yeung
Whitney Yeung began her path within the real estate industry at a young age when the power and impact of social media was advancing. Possessing a background in luxury real estate marketing and operations, her knowledge and experience has built a reputable work ethic that has guided her towards success. Whitney is an agent with Compass operating in the regions of Queens and Long Island. To date, she has acquired high recognition for her incredible work, including winning the Top 100 New York Real Estate Agents on social media. Notably, she has consistently managed to help sell 50 million dollars in real estate a year. She prides herself on her expertise in operational real estate management, assuring the accuracy and timeliness of a transaction. "My work ethic is unmatched and it is apparent in the way I surpass the expectations of buyers and sellers," Whitney recognized.
Thus far, her biggest obstacle has been perfecting her processes. She has helped grow many teams throughout her career and the same issue continued to arise: the way to deliver exceptional service to customers. She overcame this obstacle by learning which techniques worked best through successful sales. As for what is next for Whitney, she is looking to start a team that is a one stop shop for all real estate needs while delivering seamless processes to maintain the highest quality of service. To learn more about Whitney Yeung, click here.
#7 Mary Catherine Soulsby
Mary Catherine Soulsby considers herself to be more than just a REALTOR®. She has built her business through passion, a high level of attention, and a focus on marketing. This has led her to gain the success she has constructed as a real estate consultant. Mary Catherine Soulsby, a REALTOR® who prides herself on being a part of Atlanta Communities Real Estate Brokerage, focuses on the Greater Atlanta Metro Area, where she has discovered the many unique techniques that help her to navigate the markets within real estate. Mary Catherine looks beyond just her numbers. She truly has built a reputable brand in Atlanta by dedicating herself to each client and building a personal connection to ease the process in the search for homes. Mary Catherine has closed on homes in the millions and has assisted home buyers and sellers in what may seem like a daunting process. Her branding has remained authentic and has managed to display her genuine and passionate personality throughout all platforms of social media. To date, Mary Catherine Soulsby has been able to expand her horizons through creating a podcast, "CHATS with MCAT", that she hopes will continue its growth as an inspirational show that people will find highly informative regarding the real estate industry. In terms of the current and future state of real estate, Mary Catherine believes it is driving the economy in present times and she predicts it to continue into 2021. "I believe we have jumped ahead ten years in not having to go into brick and mortar for work. We realized we can be just as productive at home. People can live further from the major cities, further out into the suburbs. 2020 has changed the landscape of real estate forever." As for what is next, Mary Catherine's passion will continue to guide her success and she will further accomplish the high goals set for herself. Mary Catherine Soulsby plans to continue to grow her clientele, choosing quality over quantity as she wants to assure full attention is directed towards the client. She believes her personal attention is paramount to the success of her brand and it has truly shown its results. To learn more about Mary Catherine Soulsby, click here.
#8 Daniel Char
Daniel Char of Ultimate Mortgage Group discovered his passion within the real estate industry and has managed to pave a path for success throughout his career. Originally operating only in the Greater Toronto Area, Daniel has now expanded his work to reach a wider demographic by leveraging social media platforms. Daniel Char creates simple and easy to follow YouTube videos explaining in detail of all the complicated intricacies of obtaining a mortgage and how financial products work. He breaks down complex industry jargon so that the average person can understand the process and the industry. Daniel has achieved high accomplishments for his diligent work where he was invited to be on an Expert Panel with Kevin Harrington (ABC's Shark Tank) and Jack Canfield (Co-Author of the Chicken Soup Series) at the 2019 Wealth Mastery Event in Ottawa. In March of 2021, Daniel will be speaking at the Canadian Wealth Summit alongside Kevin Hart (Highest Earning Comedian), Grant Cardone ($1.8 Billion Real Estate Investor) And Sunil Tulsiani (Founder of Private Investment Club) at the Roy Thompson Hall. With recognition of his success in real estate, Daniel Char has channelled his accomplishments as a driving factor to continuing pushing his limits and accomplishing new goals. COVID-19 threw a large curve ball to the Real Estate and Mortgage Business during the Shut Down. This forced many professionals to change the way they do business. "The Only way you can survive a downturn is by: acknowledging what is happening, accepting the new reality, and adapting. Those that don't do this, and don't do this fast may end up getting wiped out in their business. That is one reason why I Doubled Down on my Youtube Channel." As for what is next for Daniel Char, he plans to systemize his process along with developing his content creation on Youtube to broaden his viewer outreach around the world. To learn more about Daniel Char, click here.
#9 Ben Loates
Ben Loates of The GOOD Real Estate Company has developed both a reputable brand and work ethic that has guided his path to success among the real estate industry. Ben mainly operates his work in Spruce Grove, Alberta, Canada, a suburb outside of Edmonton. Throughout his real estate journey, He's constructed a unique strategy to both attract and retain his customer basis through his unique style of Listing Videos and Social Media Presence. They're both highly professional, and highly ridiculous. Together, they marry together to create something fun and worthwhile to watch. Ben Loates' videos have flooded the internet revealing his fun loving personality, which his clients remark as "how he is all the time, not just in videos". The seventh year in, Ben Loates has been deemed in the Top 3 percent of all 3500 Edmonton and Area Realtors, which is a dream he had never thought of achieving. In 2018, Ben won Marketer of the Year and has all around been highly recognized for excelling within the real estate industry. Ben Loates hates sitting in front of a computer screen, so he's truly discovered a way to transform his work to be entertaining for both clients and himself, bringing a team around him that fills his gaps. His passion for real estate has continued to evolve and he remarks, "I never would have said ten years ago that this is what I would be doing in my life, but it is better than anything I could have thought up myself." The future remains bright for Ben Loates, as he thrives daily through gratitude and creativity, continuing to deeply, and fiercely care for his clients and their well being from start to finish on every transaction. To learn more about Ben Loates, click here.
#10 Delaney Burgess
Delaney Burgess has developed a well respected expertise among the real estate industry as she works under the Gail Nyman Group mainly operating in Maryland. The diligent work ethic and intelligence she has obtained over the years of experience has guided her to great heights within her markets. Delaney Burgess has reached the Platinum Level in REMAX awards having only been licensed for three years. Her team was ranked number eleven in REMAX ranking for the last two years, reaching the Diamond Level each time. Delaney has sold over forty homes a year and is on track to sell fifty this year. From just her first year as a licensed real estate professional, her unique techniques and approaches enabled her to sell over twenty homes which is a true testament to her phenomenal work in the industry. Delaney Burgess prides herself in being readily available for clients at all times, whether it is a quick call/text response or helping someone shock a well, she ensures she will be there on time, arms open and ready to help. Organization is paramount to the process and she assures that the procedure of buying a home will be less daunting and more comfortable than what the clients may perceive. Delaney thoroughly believes in honest and open communication and constructing long lasting relationships with clients, realtors, local lenders, title companies, inspectors, and appraisers. With her extensive knowledge of the new construction business having started with a new homes builder at 22, she is fully committed to being a well rounded worker to assist the client in all aspects of the building process. As for what is next for Delaney Burgess, her next steps are to look towards receiving the Diamond award for herself and a goal to sell sixty homes a year. Delaney is seeking property investment opportunities and purchased her first one over a year ago. To learn more about Delaney Burgess, click here.
#11 Melissa Gomez
With just beginning her entry into real estate with vlogging approximately five years ago, Melissa Gomez of ERA Top Service Realty, Inc. has built a reputable brand among her operations in New York. #MoneyMondaysWithMelissa is the title of her vlog platform where she seeked to answer the questions of buyers and sellers pertaining to real estate within the Metro New York and Long Island regions. Prioritizing full and complete attention towards clients is something she prides herself on throughout her time as an agent and broker. Melissa places a strong emphasis on marketing, training, and implementation of technology which has contributed to the exponentially high growth of ERA Top Service Realty, Inc. Though Melissa Gomez has proved to excel in her field of work, no business venture comes without roadblocks or challenges. In the height of COVID-19, Melissa's staff was her first priority in supporting them while ensuring they were completely taken care of with struggles during the pandemic. Melissa Gomez remarked, "I am proud to announce that we never furloughed or let go of anyone during that time, even though we were not physically in the office. It forced me to reevaluate and improve our marketing strategies and services to our associates." Melissa has remained eager to accomplish the high goals she set for herself and to date, she has been highly recognized for her diligent work ethic within the industry. Melissa Gomez has received sales production awards from the ERA Franchise Systems every year since she began sales in 2012. In 2016, she was recognized as Salesperson of the Year for the Long Island Board of Realtors. Above recognition, Melissa Gomez expanded her growth into purchasing her company in January of 2019 and she is now the Broker and Owner for ERA Top Service Realty, Inc. The future remains bright for Melissa Gomez, as she plans to expand and grow her company. To learn more about Melissa Gomez, click here.
#12 Ruth Alexander
Ruth Alexander prides herself on her resilience and the unique strategies she has developed throughout her career within real estate. Ruth works directly with Coldwell Banker Mountain Central to operate Ruth Alexander Homes among the Calgary, Alberta region in Canada. Ruth has devoted herself to viewing every property as an intense project requiring a comprehensive approach and multiple marketing technique, in doing so Ruth Alexander has fully differentiated her operations amongst other individuals within the industry. Ruth strives to surpass the client experience standards in selling homes while exceeding her clients' expectations. October of 2020 will mark Ruth Alexander's twentieth month of practicing real estate on her own and the results have been astounding. In 2019, she was awarded "Rookie of the Year" and as 2020 soon comes to a close, she is extremely thrilled to have surpassed $20 million in sales. All this since beginning her career during a recession as well as a pandemic. "I am most proud to have set an example to my daughters that anything is possible when you have a positive mindset and unwavering determination." Ruth pushes properties ahead with exceptional photography and videography to then embark on a committed journey of consistent market exposure throughout all platforms of social media and beyond. She is constantly looking for new and creative ways to broadcast her clients' properties. Throughout her career, trying to find a work-life balance became a major obstacle as she is deeply passionate about her work. Though real estate takes a tremendous amount of stamina to reach long term success, Ruth has recognized the importance of devoting time to both her work, family, and self to avoid burnout. In terms of what is next for Ruth, she continues to increase her profile as a luxury listing agent as well as expansion in the works to BUILD A TEAM OF LIKE-MINDED ASSOCIATES while broadening her scope of practice to other geographic areas. For example, she is excited to partner with her broker, Rob Vanovermiere, who is also an agent, in launching R&R CANMORE REAL ESTATE. "There are endless possibilities in this intensely challenging business for anyone who is creative, determined, and possesses an entrepreneurial mindset!". To learn more about Ruth Alexander, click here.
#13 Eikel Aliko
Eikel Aliko, Mortgage Broker of Multi-Prets Mortgages operates in Montreal, Canada where he has managed to pave the way for exponential growth of his business. With his expertise that has built over the course of his career, Eikel assists clients in saving money pertaining to their mortgages. Eikel Aliko prides himself on his ability to find a solution to every issue his clients bring to the table. His intelligence regarding real estate required a major investment of time, patience, and persistence which has brought him the greatest accomplishments. The transition from being employed under someone else to being self employed was a large obstacle while he began his venture within the real estate industry. "All of a sudden, you work for yourself. There is no boss to tell you what to do or anyone to report to but yourself," he remarked. Through overcoming this obstacle, Eikel Aliko has recognized the greatness of being your own boss. Within Team Feghali, Eikel's main mission is to always represent the clients' best interests. Building long lasting customer relationships is paramount to sustaining a reputable brand for the region. Eikel ensures complete customer satisfaction throughout the entire process of obtaining a mortgage where his expertise has enabled him to offer tailored products that accommodates each financial situation. In terms of future plans for Eikel Aliko , he plans to continue evolving as both a person and business individual. As a natural learner, Eikel maintains the desire to grow in knowledge and find solutions to further improve processes among a business. Eikel thoroughly displays the passion he holds for his business and the genuine desire to assist others. To learn more about Eikel Aliko, click here.
#14 Adrian Bo
Adrian Bo ventured into the real estate industry approximately 31 years ago, developing his expertise through real estate coaching. Among real estate coaching, he also ventures into other areas including his role as an auctioneer, public speaker, author, podcaster, and active selling agent. Without a doubt, Adrian Bo has constructed an expertise in any area within real estate which has guided him to success at present. Specializing in Sales, Coaching, Leadership and Auctioneering led to the establishment of Adrian Bo Real Estate Training. Throughout his experience focusing operations among Australia, Adrian has developed a reputable brand for delivering high quality services to his clients, assuring full customer satisfaction overall. To date, Adrian Bo was recognized as REB #4 Agent among all Australia and managed to sell for Prime Minister Scott Morrison and Model Jennifer Hawkins. Among any recognition or reward received, Adrian Bo thoroughly finds happiness in his area of work and has truly discovered his life long passion for real estate. Undoubtedly COVID-19 affected any form of business worldwide and Adrian Bo believes the period of sustaining his business amidst the pandemic was a challenge given the uncertainty and the low volume of sales within the market. Adrian needed to restrategize his overall techniques to evolve with the unknown the pandemic laid out for business owners. In terms of future plans for Adrian Bo, he plans on expanding his work into further areas including authoring more books and holding more presentations in future times. To learn more about Adrian Bo, click here.
#15 Firdaus Z
Firdaus Z mainly operates within the region of Singapore and has constructed a diligent work ethic that has guided him to success among the real estate industry. Firdaus Z's centralized focus revolves around creating and producing resourceful video content to attract and retain the target audience. Combining technology, social media, and digital marketing to appeal to his customer basis has been a differentiating factor that sets his business apart from competitors.
In the year 2020 alone, Firdaus has been deemed one of the Top 400 Achievers (6%) in ERA Singapore and has also been awarded the Outstanding Youth Award and Salesperson Achievement Award by Singapore Estate Agents Association. Firdaus has discovered his unique approaches and techniques to navigate his markets, and real estate is truly a passion he has ascertained. While being in this industry, he thoroughly finds reward in assisting clients on their sales and purchases of properties to achieve full customer satisfaction. Firdaus believes the opportunities brought to him by his past and existing clients are not by chance, but by trust that he has built over the years which he treasures a lot. When asked about the biggest obstacles he faced throughout his experience in the industry, he mentioned that it has always been about mindset. "A lot of times, we put limits on ourselves and that is the biggest obstacle. I am constantly improving not only in my strategies, but also my mindset for the success of my business and the team that is with me. To always think big, keep expanding and improving," Firdaus Z responded. Moving forward into next year, Firdaus is focusing on business expansion and finding solutions and ways to continuously build more value for the customers. Following this, he plans to continue developing his social media presence with an increase in real estate content that will benefit the audience and his followers. To learn more about Firdaus Z and for any property enquiries in Singapore, click here.
#16 Melissa Llaury Romero
Melissa Llaury Romero has been recognized as a top producer working with Berkshire Hathaway HomeServices EWM Realty mainly operating among the South Florida region. As Melissa built a deeper passion with real estate, she implements her unparalleled market knowledge, savvy marketing techniques, and keen business sense to ultimately deliver high quality services to help her clients find and negotiate the purchase of their dream home and investments. Though Melissa Llaury Romero's eagerness and drive has guided her to exponential success, she has encountered various challenges to overcome throughout her career within the real estate industry. Though sometimes rare, a deal may sometimes evoke further obstacles, yet she channels these issues into a driving motivation to discover the best possible solution to assist her customers. With Melissa's individualized expertise, as well as the support of her brokerage, there are very few, if any, challenges that she has not been able to prevail. "I think what sets me apart is the fact that my sole focus is the people involved in the transaction. For me, the deal is secondary. I always strive to assure my customer is comfortable first and foremost," Melissa Llaury Romero recognized during her career. Building personable customer relationships forms the foundation for trust and confidence to acquire the perfect deal. Being within the top three highest producing associates at Berkshire Hathaway HomeServices EWM Realty's Brickell Office for the past three years in a row has brought tremendous pride to Melissa. These recognitions and rewards have opened doors to new opportunities to develop new and improved strategies to improve performance. Melissa Llaury Romero is a part of the company's prestigious Chairman's Club which is an organization recognizing the Top 1 percent of REALTORS® nationwide. As for what is next for Melissa, in 2021 she will be publishing a book guiding readers on how to invest in real estate; providing the knowledge one will need before becoming a successful investor. Melissa Llaury Romero is extremely excited to help people around the world achieve the success they dream of. To learn more about Melissa, click here.
#17 Amanda Blevens and Brett Thomas
Amanda Blevens and Brett Thomas are a dynamic team of Douglas Elliman real estate agents that are quickly conquering the Hollywood Hills real estate market in Southern California. Since teaming up, they have been regarded as an unrelenting force within their local market and have embraced the innovative and forward-thinking strategies that help connect Realtors with today's buyers and sellers. Amanda and Brett credit much of their success to having a hyper-local focus on, and being residents of the community that they serve. "We see so many real estate agents trying to be everything to everyone, and at the end of the day, that outdated real estate model is broken," they remarked. Having set out with the intention to be specialists as opposed to generalists, the team strives to strategically operate in their competitors' blind spot, where they believe the competitive edge exists. With record-breaking sales and new development sell-outs to their credit, the team is well-equipped to leave an indelible mark on the ultra-competitive Los Angeles' luxury real estate market.
The effects of COVID-19 on the economy has been a curve-ball that not even the most prescient agents could have anticipated, but Amanda and Brett believe that the pandemic has served as a great equalizer in residential real estate sales, leveling the playing field for the more tech-savvy agents who were either already comfortably working within the digital realm or those who were able to adapt quickly to communicating and working with clients virtually. They subscribe to the belief that the old-school real estate business model has long been ripe for disruption and that those who are willing to embrace these drastic shifts in the way the industry functions will ultimately thrive. In terms of future plans, Amanda Blevens and Brett Thomas' primary goal is to continue expanding their footprint digitally and throughout their local community where global demand for real estate is high, providing the high level of service they believe the clients truly deserve. To learn more about Amanda and Brett, click here.
#18 Madison George
Madison George has built her business centralizing focus around integrity, honesty, and innovation. Madison works with the Jason Mitchell Group mainly operating among the state of Arizona. As a team, they are able to deliver the highest quality of services to clients being ranked the #1 Real Estate Team, featured in Forbes, HGTV, Bravo, and more. Coming from a hospitality background, Madison George has fully incorporated those core values into her work within the real estate industry where she strives to surpass the expectations and standards of her clients and partners. Discovering creative solutions to remain ahead in the competitive market is something Madison prides herself in. Maintaining fast response time and being readily available has become her utmost ideal work strategy to differentiate her work from competitors in the industry. Madison George has helped a variety of clientele within real estate while helping investors increase and maximize their profit to diversify their portfolios. Within her work, first time home buyers make up a large portion of her business, which has inspired Madison to build a specialized program for those customers. Through building relationships with different vendors and partners, Madison George has managed to provide a specialized plan with incentives for her clients. Though Madison's success and drive is undeniable, she needed to quickly learn how to pivot and adapt to a more competitive market. Madison prides herself on her continuation in strategizing and collaborating with other top agents. In terms of future plans, Madison George plans to continue evolving and advance each year to apply new strategies and technology to improve her individual performance. To learn more about Madison, click here.
#19 Arnold Jerome
Arnold Jerome is a reputable real estate agent and advisor operating mainly in Lake Worth, Delray Beach, and Boynton Beach Florida under Realty ONE Group Innovation. Competition has played a major driving force in differentiating his services apart from other agents within the same market. Arnold prides himself in his impressive work ethic that preserves the motivation to achieve the highest accomplishments. This real estate agent has been recognized as a knowledgeable and personable individual to work with as he seeks to build genuine customer relationships to create a trustworthy environment for the client. Buying a home may be a daunting process and Arnold attributes his patience and comforting traits to ease his clients' worries and allow them the peace of mind throughout their work. Thus far into his career within the real estate industry, Arnold Jerome was recognized as Top Producer at his brokerage for the year of 2019. In that same year, Arnold helped 21 families into homes and is aiming for 35 for the current year working as a solo agent in his market. As his expertise developed over the years, the biggest obstacle was the strike of COVID-19 where Arnold was forced to adapt to the evolving new normal with guidelines established for businesses to maintain their work. As of now, he has fully adjusted to sustain his working conditions and is firing on all cylinders. Evaluating the present and future real estate, Arnold believes the market to be booming currently with historically low interest rates which is driving buyers like nothing before. "There is a tremendous opportunity today to take advantage of today's rates and with tight inventory in the southeast part of Florida, prices are definitely increasing and with an influx of out of state buyers, it would be in everyone's best interest to act fast!" Arnold remarked. His next steps within the real estate industry is to hire and expand growth on a team to improve meeting the needs and desires of clients. Scaling the business to new heights requires an investment of time and dedication that Arnold Jerome is prepared to set forth on. To learn more about Arnold Jerome and his business, click here.
#20 Jimmy Widén
Jimmy Widén of 3SA Estate Marbella focuses its operations among Marbella, Spain where they centralize their mission around meeting every customer's expectations while they aim to exceed and surpass them. With emphasis on tailoring services around their customers' desires, 3SA Estate Marbella seeks to deliver high quality services to uphold their standards of fulfilling customer satisfaction overall. Jimmy Widén remarked, "Our name is what we are. 3 steps ahead (3SA). We looked forward to helping you to a better lifestyle through investing in Marbella for your family." Jimmy is recognized as a buyer broker, enabling him to fully work efficiently and effectively for the needs of each client. Throughout improving his expertise, Jimmy Widén has managed to develop a reputable portfolio for his excellence within the real estate industry including building over 100 start ups in marketing among Sweden while working for the largest TV channel in the region. In Marbella alone, Jimmy Widén has sold real estate for more than 75 million Euros in the last three years of operation. Jimmy prides himself on the ability of overcoming obstacles along his way through the markets where he views solutions when there are challenges in front of him. With the evolving workplace in today's day and age, Jimmy believes that the real estate industry in Marbella will skyrocket due to digitalization. People hold the ability to work from wherever they are and with the endless opportunities within the area, there is no doubt that Marbella will see a rise in the industry going forward into 2021. As for what is next for Jimmy, he plans to begin his fourth business area next year in expansion of his current work. To learn more about Jimmy Widén, click here.
About Next Wave Marketing: Next Wave Marketing is a nationally recognized provider in public relations — helping brands, corporations, and individuals across the Globe.
Kiley Almy
860-866-6928