News
Nonfinite Unveils Upgraded Crypto Exchange for Top Traders and Whales
New York, NY –

(NewMediaWire) – June 23, 2023 – Nonfinite,
a leading cryptocurrency exchange, announced today the official launch of its
upgraded trading platform with new features tailored for professional traders
and large volume investors, also known as "whales". The upgrade was
done in response to demands from Nonfinite's high-volume clients for a more
robust, high-performance exchange with additional features to facilitate large crypto
trades.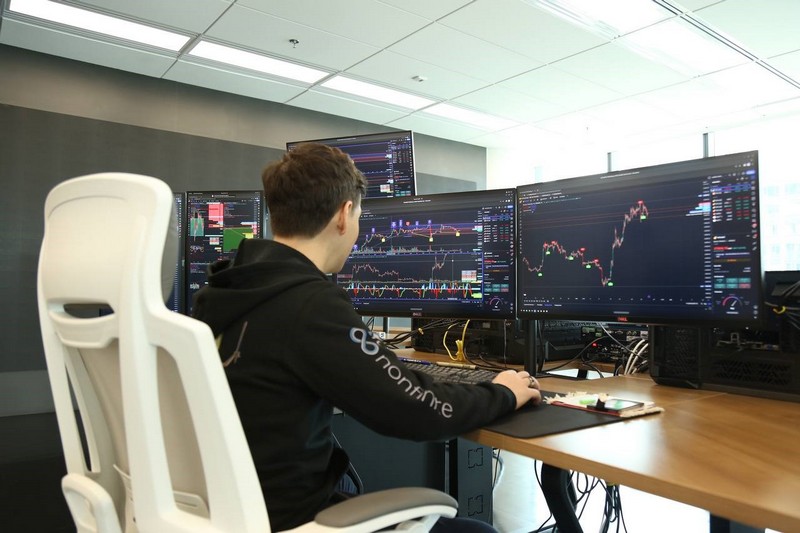 "Our new platform is
designed for serious, high-volume traders with customization capabilities and
high-performance interfaces for an optimized trading experience," said Oh
Shen King (OSK), CEO of Nonfinite in an interview. "We built it from the
ground up with the needs of crypto whales and institutional algorithmic traders
in mind. The upgraded Nonfinite Exchange is the fastest, most powerful platform
we've ever offered."
According to OSK, the new
Nonfinite Exchange platform achieves significantly higher throughput and lower
latency than standard crypto exchanges. It also offers premium features for
professional traders like historical market data tools, advanced charting, and
bulk order entry systems. Traders can customize the interface to suit their needs
and trading style.
In addition, Nonfinite
cut trading fees up to 30~90% for its high-volume clients. Withdrawals are also
instant, with no waiting period to withdraw funds. Nonfinite's proprietary
SwapRusher feature enables BTC withdrawals to be confirmed on the blockchain
within 2 to 3 minutes at 20~50% lower fees than standard network charges.
Nonfinite operates on an
encrypted private network under a top-level domain to provide maximum security
and privacy for traders. Crypto funds can be stored on the exchange or in a
trader's own secure wallet if preferred. Nonfinite also aggregates global
liquidity pools to give traders access to the best prices across all major
crypto markets.
"Our mission is to
build the best possible trading experience for high-volume crypto
traders," OSK said. "The new Nonfinite platform provides an
unparalleled combination of speed, power, customization, and competitive fees
that whale traders and institutional funds demand. We're confident it will
become the premier exchange for serious crypto traders everywhere."
The upgraded Nonfinite
Exchange platform is now live. For professional traders can sign up for an
account and access the new features at nonfinite.com.
About
Nonfinite 
Nonfinite is a leading
crypto exchange tailored for pro traders and institutions. Nonfinite operates
an encrypted private exchange. Nonfinite aggregates global liquidity for the
best prices on major cryptos. Committed to innovation for large volume traders,
Nonfinite's upgraded platform launched with premium features and competitive
fees for pro crypto trading at scale. Nonfinite delivers an institutional-grade
experience by the pros, for the pros. To learn more about Nonfinite, visit https://nonfinite.com/.
Social Links
Instagram: https://www.instagram.com/nonfinite.ex
Media Contact
Brand: Nonfinite
Contact: Media team
Email: admin@nonfinite.com
Website: https://nonfinite.com
SOURCE: Nonfinite