News
Ohanae Announces New Deposit Coin for Capital Markets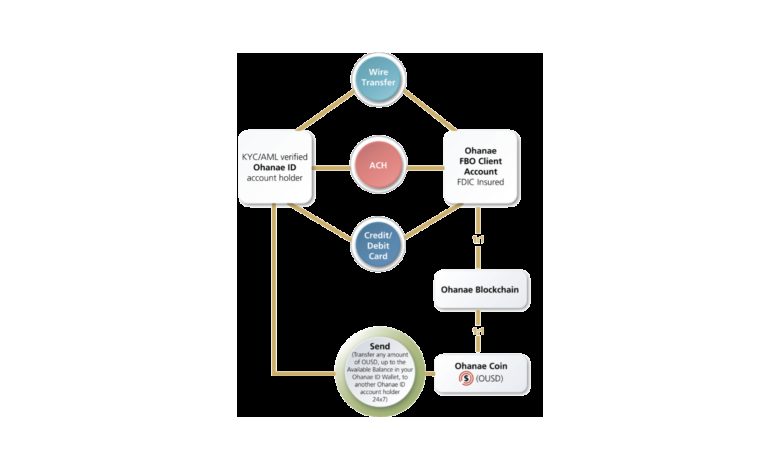 NEW YORK, NY –

(
NewMediaWire
) – April 26, 2023 – 
Ohanae, Inc.
("Ohanae"), New York's leading Web3 equity crowdfunding platform, is proud to announce the launch of Ohanae Coin ("OUSD"): an all-new deposit coin issued on the Ohanae Platform based on the Ohanae Blockchain, that intended to sits comfortably with increased security in the capital markets ecosystem.
●      With deposit coin reserves held as commercial bank deposits today, Ohanae Coins can be easily integrated into an FBO (For the Benefits Of) account offered by an FDIC-approved bank.
●      The Ohanae Coin is pegged 1:1 to the US dollar.
●      Primary offerings and secondary trading of digital asset securities better known as equity tokens can adopt the use of OUSD for payments and settlement conducted on a 24×7 basis.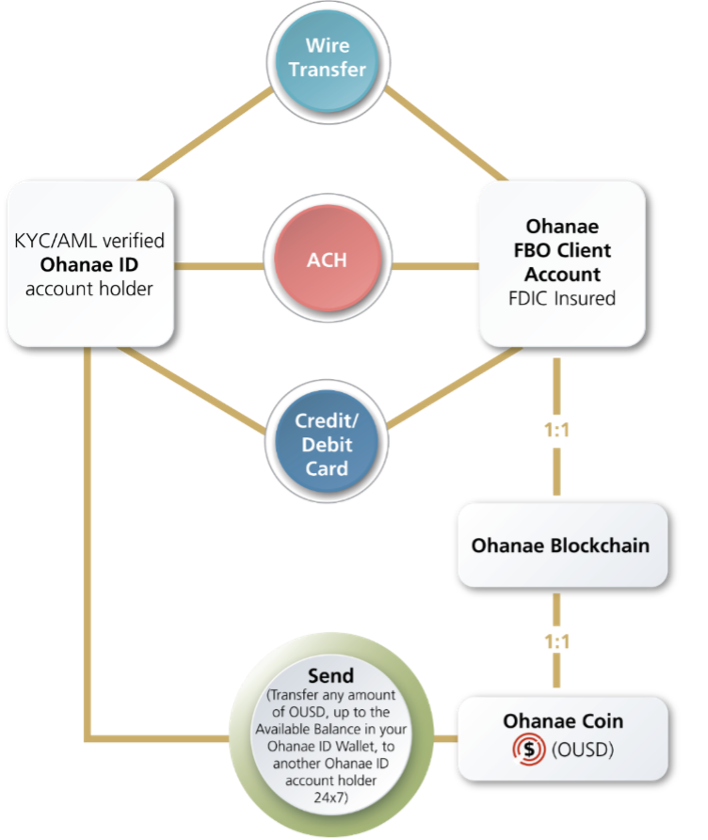 The Ohanae edge is designed to bring security, speed, regulation and liquidity to investors and capital-seekers alike.
Ohanae's Built-In Investor Protection
Ohanae will work towards implementing additional investor protection for Ohanae Coin Reserve to be 100% FDIC insured. Ohanae leverages Web3 technology to allow payments to benefit from programmability, instant services, and improved transparency with each transaction—addressing the pain points in liquidity management.
Together with its unique technical characteristics, its compliance with established banking regulatory frameworks, and its seamless integration with financial services through the banking sector, OUSD is positioned as a stabilizing product within the capital markets. This should bring a new era for commercial bank money—the most commonly-used form of currency.
About the Ohanae Platform
The Ohanae Platform is built on the Ohanae Blockchain and is completely integrated and designed to address non-repudiation, privacy, confidentiality; and verifiability of claims with consent-driven models. Access is restricted to investors who have satisfied all KYC requirements, and funds are protected by FDIC insured accounts. The platform's advanced features include:
●      Immutable, Fast Transaction Finality (3 second block time)
●      Verifiable Identity (KYC verified)
●      Passwordless login
●      Ohanae Coins for payments and settlement
●      Equity Tokens (digital representation of traditional securities)
●      Private Key Protection with Recovery
Confidence. That's Ohanae.
While Ohanae brings Web3 crowdfunding and trading platform to capital seekers, verified investors, and safeguard digital asset securities and funds with real-time settlement, we are also using the Ohanae Platform to raise funds for our Reg A+ offering. For more information please visit: https://vdr.ohanae.com/projects/ohanae
For media queries, please reach out to pr@ohanae.com
DISCLAIMER:  Securities offered via Regulation A through Dalmore Group LLC, registered broker dealer, member of SIPC acting as broker of record.
The securities offered by this issuer as herein above mentioned are highly speculative, investing in such securities involves significant risk, including possible loss of principal amount of investment.
Some of the statements constitute forward-looking statements, which relate to expectations, beliefs, projections, future plans and strategies, anticipated events or trends and similar matters, that are not historical facts. Inc some cases, you can identify forward looking statements by terms such as "anticipate", "believe", "could", "estimate", "expect", "intend", "may", "plan", "potential", "should", "will" and "would", or the negatives of these terms. or other comparable terminology. You should not place undue reliance on forward looking statements.
Prospective investors should inform themselves as to legal requirements and tax consequences within the domiciles of their citizenship, residence, and place of business with respect to the acquisition, holding or disposal of securities of the type described herein.
View the original release on www.newmediawire.com