Featured
OLB Group 2020 Highlights: Well Positioned For Potential Stellar 2021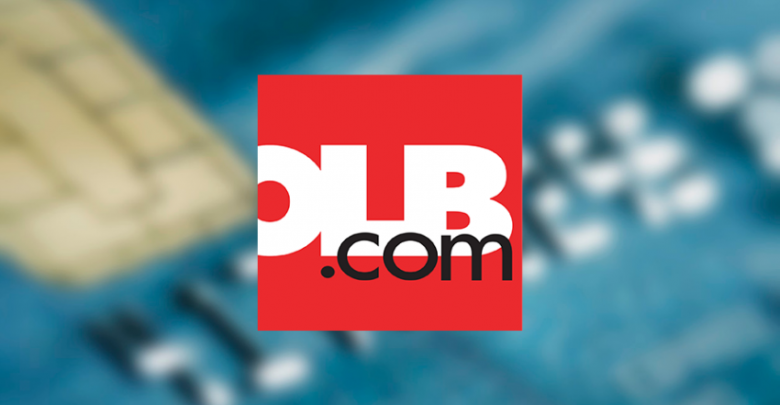 The year 2020 was easily one of the toughest phases for the global economy as the COVID-19 pandemic pushed man economies to the brink of recession. Many industries were forced to deal with slowdowns and shutdowns, but there were some sectors which actually benefited from the crisis. Financial technology was one such space which made the most out of the crisis and the rapid transition of consumer behavior from brick-and-mortar towards online purchasing has benefitted fintech companies like the OLB Group (NASDAQ:OLB) immensely. OLB's "omincommerce" ecosystem which provides payment solutions to small and medium sized businesses (SMBs) in the U.S. expanded its offerings as well as its merchant base in what can be termed as a tough year for SMBs across the globe.
Helping SMBs Cater To Changing Consumer Behavior
One big reason why the year 2020 will be remembered is the marked change that it brought about in consumer buying behavior and preferences. Lockdowns and "Shelter-in-Place" orders forced consumers to stay indoors and carry out all their purchasing from the four walls of their home. While retail giants like Walmart (NYSE:W) and Kroger (NYSE:KR) who already had an online strategy in place witnessed a huge jump in revenues, small sized businesses struggled with this transition. Enter OLB Group's omnicommerce ecosystem! The company helped SMBs sell their products online through its e-commerce solutions and its Payment Facilitator (PayFac) offering that helped them process all these customer payments online. In fact, OLB was onboarded by 2 major banks as a payment facilitator. Despite all the odds, the company has already generated close to $7 million in revenues for the 9 months in the year that too with a positive EBITDA. Its financial performance has been on par with 2019 and virtually unaffected by the COVID-19 but is expected to get a big boost in 2021 after their recent fundraise.
Fundraise & Portfolio Expansion
OLB Group raised funding of $6.3 million in August 2020 to grow its merchant base, add new technologies, and also reduce the debt on its balance sheet. The company has already put the funding the good use and has started adding many small, diversified merchant portfolios that include retailers, restaurants, bars, service companies, and many more. It is worth noting that the company caters to small sized merchants who do not fall under the target market for fintech giants like Square (NASDAQ:SQ) and Shopify (NYSE:SHOP) so OLB has carved a strong niche for itself and is growing rapidly within that niche. As its niche of SMBs was badly affected by the coronavirus, the OLB team worked tirelessly to service them and ensure the smooth processing of transactions
Advancing Technology
OLB Group has a strong technological base and offers a variety of payment processing solutions through 3 fully-owned subsidiaries viz. eVance, Inc., Omnisoft.io, Inc., and CrowdPay.us, Inc. Each of these products caters to the specific needs of merchants. For example, eVance is a payment processing solution that wonderfully compliments its SecurePay platform. OLB's management upgraded these platforms in 2020 to include digital check processing and deposits through the use of an automated clearing house, making it more cost effective than card-based transactions. Another key feature that the management recently added to the SecurePay platform in 2020 was the integration with Intuit's (NASDAQ:INTU) Quickbooks, one of the most popular book keeping and accounting softwares within the SMB space. All these additions were meant to help clients optimize their operations and minimize manpower cost associated with handling payments. It is worth mentioning that OLB's e-commerce platform, ShopFast, the equivalent of Shopify's offerings, helps consumers access and purchase various products and services offered by its SMB clients was in hot demand in 2020. Last but not the least, the company's proprietary crowdfunding platform, CrowdPay.us also gained traction as it helped many SMBs expand their business by raising financing through various means such as debt, equity, reward-based funds and donations in order to weather the COVID-19 storm.
Final Thoughts
OLB Group has definitely ended 2020 on a high in terms of its overall business performance. The consistent work put in by the company's innovation team has ensured that it caters to all merchant needs. OLB's software-as-a-service (SaaS) model has a very high customer stickiness and its merchant base is only likely to grow in 2021, adding to its overall top-line. However, its stock is trading at close to $5.57 per share and a price-to-sales valuation of 3.24 which is not at all representative of the vast potential that it holds. OLB has set the base and is poised for phenomenal upside in 2021. It is truly a no-brainer investment for small cap fintech investors.
---
Disclaimer
Except for the historic data introduced herein, issues mentioned in this coverage may contain forward-looking statements which might be topic to sure dangers and uncertainties that would trigger precise outcomes to differ materially from any future outcomes, efficiency or achievements expressed or implied by such statements. Salesparq, LLC which owns SmallcapsDaily.com, will not be registered with any monetary or securities regulatory authority and does not present nor claim to present funding recommendation or suggestions to readers of this article. Salesparq, LLC, which owns SmallcapsDaily.com, could also be compensated for its companies in the type of cash-based compensation for the businesses it writes about. For making particular investment choices, readers ought to do their own research. SmallcapsDaily.com has been compensated for this article and should be considered an advertiser. We own zero shares of OLB Group, Inc. We don't intend to purchase shares of OLB Group, Inc. in the open market at any time. Please read our full disclaimer here: https://smallcapsdaily.com/disclaimer/