News
Onsite Wellness Group, Inc.'s Emotional Health and Wellness Services Bolsters Executive Leadership Team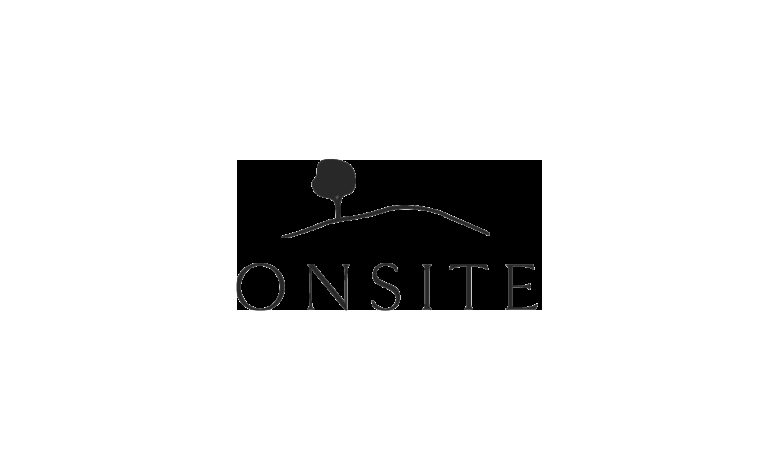 NASHVILLE, TN –

(NewMediaWire) – September 26, 2023 – Onsite, a leader in emotional wellness solutions, is set to enhance its current operations and launch new innovative offerings designed to address the evolving emotional health and wellness needs of individuals, families, and organizations. To spearhead this transformation and ensure Onsite long-standing reputation of industry leading top-quality care, Onsite proudly welcomes two accomplished leaders into Executive Leadership roles: Janet M. McDonald, Chief Executive Officer, and esteemed industry veteran James Geckler, Chief Operating Officer, who will assume their new positions on November 1st.
Janet M. McDonald, a seasoned executive, brings a wealth of experience to her new role as Chief Executive Officer. She's previously served as Senior VP of Onsite Consulting and Coaching, and President and COO. Prior to Onsite, Janet served as a Partner at c3/consulting, where she led the consulting firm's strategy, change management, and facilitation practices. As a seasoned C-suite executive, she possesses a deep understanding of the challenges faced by executives navigating the ever-changing business landscape.
James (Jim) Geckler, the newly appointed Chief Operating Officer, joins Onsite with an illustrious career in the behavioral health industry. His previous role as the Chief Executive Officer of Harmony Foundation reflects his seasoned expertise and dedication to improving emotional health and recovery services across the industry. Jim serves on the boards of NAATP, TPAS, and the Global Exchange. His respected experience and background also include positions as the Director of Patient, Alumni, and Community Relations at Hazelden Betty Ford Foundation, Executive Director/COO of Assistance in Recovery, and VP of Business Operations for Addiction Intervention Services.
Onsite Wellness Group's Proprietor, Chairman, and Interim CEO Miles Adcox expressed his enthusiasm for the appointments, saying, "Onsite is extremely fortunate to have Janet and Jim assume these pivotal roles. Janet is a cultural champion whose exceptional leadership and track record of success will enable us to enhance culture while fostering sustainability and long-term growth. Jim's wealth of industry knowledge and his commitment to the integrity of our work, the culture of our team, and the overall health of our beloved industry make him an invaluable addition to our team. Together, with our other executive leaders and entire team, we are excited to position ourselves to better support our strategy going forward as we face the current tsunami of stress and mental health challenges globally."
Adcox also emphasized his ongoing involvement in the leadership of Onsite by saying, "Being back in day-to-day operations and serving as interim CEO of this great organization over the last six months has been a gift that reignited my passion for the life changing work we bring to the world. The team and I have made significant strides over the last six months restructuring our organization to better meet the needs of today, doubling down on quality, strengthening partner relationships, and ensuring our legacy of providing high-level experiences as we expand our vision for the future. I will remain an active member of Onsite's day to day efforts with a focus on culture, client experience, speaking, training, and helping guide our vision for the future. I am committed to ensuring that our clients, team members, adjuncts, and industry continue to benefit from Onsite and Milestones' life-changing clinical work and healing hospitality."
Janet McDonald, in her new role as CEO, expressed her honor and enthusiasm for leading Onsite, stating, "I believe in the mission of this organization and feel privileged to work alongside such talented, innovative, and dedicated team members and our adjunct guides. They are the heartbeat of the organization and our greatest asset. I eagerly anticipate advancing and supporting their efforts."
Jim Geckler echoed his commitment to the organization, saying, "After 20 years of working in treatment I am so excited to join Onsite. My personal participation in Onsite's workshops fuels my passion to be part of this amazing team focused on supporting growth toward a more connected world. I am proud to partner with Miles and Janet in expanding access to the unique and powerful Onsite experience."
Onsite Wellness Group is a family of brands that provide emotional wellness and hospitality initiatives, in-person and digitally, including Onsite Workshops, Milestones Trauma Recovery Center, Onsite Adventures, Onsite Entertainment, Onsite Coaching and Consulting, Onsite Digital, Human School, and The Oaks. The Onsite family of brands provides services to an international client base through the company's transformational emotional health experiences that combine some of the country's best therapeutic, wellness, and self-development minds with its signature healing hospitality. Onsite's mission is to design and deliver transformational experiences that optimize life and build meaning and value into the human experience. Onsite's work has been featured on 20/20, Good Morning America, New York Times, Wall Street Journal, Marie Claire, People, The Doctors, and more. For more information: onsiteworkshops.com.
Media Contact: Lindsey Nobles, Vice President of Marketing
Email: lnobles@experienceonsite.com. Phone: (615) 476-5984
View the original release on www.newmediawire.com