Featured
Pasithea Therapeutics: An Emerging Biotech Player With An Immediate Revenue Generation Upside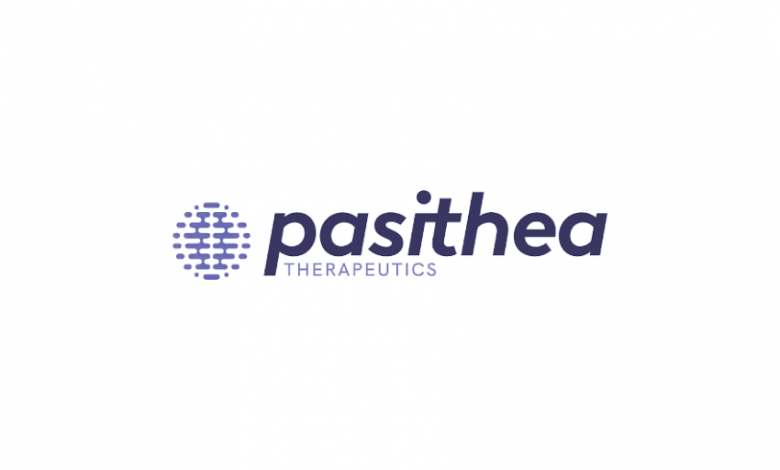 Investing in development stage biotechnology companies can be scary. For months together, these companies do not have revenues and require constant fundraising which results in increased dilution of investors' stake. Moreover, there is always a heavy risk of failure with respect to the regulatory approval of the drug that the company may be developing. However, investors are generally much more comfortable with investing in biotech companies that have a parallel revenue stream and a profitable business line generating sufficient cash flows to finance the drug research. Our small cap pick of the day for our readers is one such recently listed biotech player within the mental health domain that has a huge upside potential not just from its drug development but also from its ketamine infusion business – Pasithea Therapeutics (NASDAQ:KTTA) (NASDAQ:KTTAW).
What does Pasithea Therapeutics do?
Pasithea Therapeutics is a biotechnology company focused on the research and development of treatments catering to psychiatric and neurological disorders. Its biotech operations are focused on developing drugs that target the pathophysiology underlying such disorders and it is working towards developing novel pharmacological agents that have an increased level of effectiveness on patients suffering from illnesses such as depression, PTSD (post-traumatic stress disorder), schizophrenia, and so on. The company is currently building its drug development pipeline and will be going through the standard IND (Investigational New Drug) application process and should take a couple of years year to commercialize its first set of therapies. However, the company has a simultaneous revenue stream launching shortly, in the form of intravenous ketamine infusion related business support services to registered mental health clinics for which the company has already established partnerships in locations across Los Angeles, New York City and London.
Services To Anti-Depression Clinics
Pasithea's near-term revenues are expected to commence through its operation of providing business support services to mental health clinics in the UK and the US. These business support services will include enabling registered healthcare providers to assess patients and administer intravenous infusions of ketamine in order to help the patients deal with a wide variety of psychiatric issues. The company intends on keeping these operations lean and with a minimal investment in any kind of fixed costs which is why it intends to operate through partnerships with healthcare companies. Its 2 key partners are expected to be Zen Healthcare and The IV Doc. It is worth noting that the company will be supporting existing healthcare providers and mental health clinics which means no heavy investments required in setting up its own leasing clinics and also no licensing issues with respect to ketamine. Its UK operations will be taking place through its fully-owned subsidiary, Pasithea Therapeutics Limited which has partnered with Zen Healthcare, a general practice group with two clinics in London located on Knightsbridge and Baker Street. It is worth highlighting that Zen Healthcare has a base of approximately 30,000 patients which provides Pasithea with an excellent start in terms of revenues in the UK. Also, this is the first time that this treatment will be available anywhere in London. With the partnership expected to kick off from the last quarter of 2021, we expect Pasithea to generate a positive top-line for the company quickly.
Strong Macro For Ketamine Infusion
Ketamine was initially introduced to the medical community as a surgical anesthetic over 5 decades ago but has found a strong application in the antidepressants industry. It is known to have the property of blocking N-methyl-D-aspartate, a receptor in the brain that is activated by glutamate, a neurotransmitter which can have a potentially rapid and potent antidepressant effect on the human mind. This is why it has emerged as a wonderful form of alternative antidepressant therapy across the globe. As per FutureWise Research, the global resistant depression treatment market is expected to be valued over $1 billion by the end of 2026 with an expected CAGR of 3% from 2019 to 2026. The increasing cases of depressive disorder among young population is indicative of a global need for innovative depression treatments such as ketamine which is why intravenous ketamine infusion as a treatment for depression and PTSD has become increasingly popular. Ketamine is also receiving increased backing from the US FDA and it is evident that Pasithea should have a large base of ketamine-administering clinics to cater to, in the coming years.
Drug Development Progress
This is a long-term upside with respect to Pasithea but it is worth highlighting that the company is working towards building three drug candidates focused on the neurobiology of psychiatric and neurological disorders with commercial potential. The company has been highly conservative and has not disclosed names or details of its pipeline yet but there is definitely something exciting brewing here. All of its candidates are expected to be novel drugs and not any kind of repurposed medication. The management intends to put its candidate compounds through a hit to lead stage, a stage in early drug discovery where small molecule hits from a high throughput screen are evaluated and undergo limited optimization to identify promising lead compounds. This stage will include chemistry characterization, compound metabolism, pharmacokinetics, in vitro pharmacology, in vivo pharmacology, and safety assays. After they are cleared in this stage, they will go through preclinical models of psychiatric and neurological disorders such as PTSD and schizophrenia. The managements experience and track-record in the space is what really makesobtaining the regulatory approvals to bring this to market realistic, and establishes the a healthy long-term upside for shareholders.
Final thoughts

In its recent IPO, Pasithea offered 4.8 million shares at around $5 per share raising close to $24 million in net proceeds. However, like any typical biotech company, its price fell upon listing and it is currently trading below the $3 mark. This is an excellent opportunity to enter the stock as most of the market is perceiving Pasithea as a run-of-the-mill zero-revenue biotech company. The huge revenue potential of its ketamine infusion related business is certainly not factored into this stock price and we believe that it could be an excellent entry point for investors. Long term investors enjoy significant upside related to the company's drug development pipeline and even those with a 1-2 year holding period can benefit from a sharp revenue growth in the company's ketamine business.
---
Disclaimer
No Positions
Disclaimer
This website is a wholly owned subsidiary of SCD Media, LLC, herein referred to as Smallcaps Daily. Our publications are a commercial advertisement and are for general information purposes ONLY. We are engaged in the business of marketing and advertising companies for monetary compensation. We may receive compensation for this article on a PPC basis as an affiliate. Never invest in any stock featured on our site or emails unless you can afford to lose your entire investment. The disclaimer is to be read and fully understood before using our services, joining our site or our email/blog list as well as any social networking platforms we may use. PLEASE NOTE WELL: Smallcaps Daily and its employees are not a Registered Investment Advisor, Broker Dealer or a member of any association for other research providers in any jurisdiction whatsoever.Release of Liability: Through use of this website viewing or using you agree to hold Smallcaps Daily, its operators owners and employees harmless and to completely release them from any and all liability due to any and all loss (monetary or otherwise), damage (monetary or otherwise), or injury (monetary or otherwise) that you may incur. The information contained herein is based on sources which we believe to be reliable but is not guaranteed by us as being accurate and does not purport to be a complete statement or summary of the available data. Smallcaps Daily encourages readers and investors to supplement the information in these reports with independent research and other professional advice. All information on featured companies is provided by the companies profiled, or is available from public sources and Smallcaps Daily makes no representations, warranties or guarantees as to the accuracy or completeness of the disclosure by the profiled companies. None of the materials or advertisements herein constitute offers or solicitations to purchase or sell securities of the companies profiled herein and any decision to invest in any such company or other financial decisions should not be made based upon the information provided herein. Instead Smallcaps Daily strongly urges you conduct a complete and independent investigation of the respective companies and consideration of all pertinent risks. Readers are advised to review SEC periodic reports: Forms 10-Q, 10K, Form 8-K, insider reports, Forms 3, 4, 5 Schedule 13D. Smallcaps Daily is compliant with the Can Spam Act of 2003. Salesparq, LLC does not offer such advice or analysis, and Smallcaps Daily further urges you to consult your own independent tax, business, financial and investment advisors. Investing in micro-cap and growth securities is highly speculative and carries and extremely high degree of risk. It is possible that an investors investment may be lost or impaired due to the speculative nature of the companies profiled. The Private Securities Litigation Reform Act of 1995 provides investors a safe harbor in regard to forward-looking statements. Any statements that express or involve discussions with respect to predictions, expectations, beliefs, plans, projections, objectives, goals, assumptions or future events or performance are not statements of historical fact may be forward looking statements. Forward looking statements are based on expectations, estimates, and projections at the time the statements are made that involve a number of risks and uncertainties which could cause actual results or events to differ materially from those presently anticipated. Forward looking statements in this action may be identified through use of words such as projects, foresee, expects, will, anticipates, estimates, believes, understands, or that by statements indicating certain actions & quote; may, could, or might occur. Understand there is no guarantee past performance will be indicative of future results.In preparing this publication, Smallcaps Daily, has relied upon information supplied by its customers, publicly available information and press releases which it believes to be reliable; however, such reliability cannot be guaranteed. Investors should not rely on the information contained in this website. Rather, investors should use the information contained in this website as a starting point for doing additional independent research on the featured companies. Smallcaps Daily has not been compensated for this article. The advertisements in this website are believed to be reliable, however, Smallcaps Daily and its owners, affiliates, subsidiaries, officers, directors, representatives and agents disclaim any liability as to the completeness or accuracy of the information contained in any advertisement and for any omissions of materials facts from such advertisement. Smallcaps Daily is not responsible for any claims made by the companies advertised herein, nor is Smallcaps Daily responsible for any other promotional firm, its program or its structure. Smallcaps Daily is not affiliated with any exchange, electronic quotation system, the Securities Exchange Commission or FINRA.