Featured
Pond Technologies: A True Pioneer In Algae-Based Green Technologies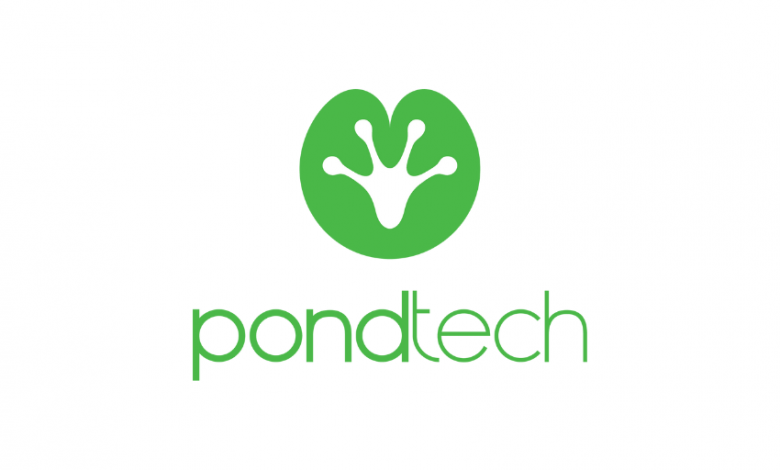 With increased industrial activity over the past decades resulting in a significant impact on the environment, the abatement of carbon dioxide has become the need of the hour for many industries. Every major industry which is producing carbon dioxide through its operations either through the consumption of fossil fuels in its processes or any other way is mandated to have a green strategy involving the abatement of carbon dioxide and ensure a minimal carbon emissions approach. With the importance of low-carbon technologies growing with every passing day, companies offering bioreactors and natural solutions to reduce carbon dioxide and greenhouse gas emissions are getting more and more contracts and are seeing their revenues begin to scale rapidly. Our small-cap pick of the day is a company that is a storehouse of intellectual property and is providing exceptional carbon dioxide abatement technology to convert these emissions into valuable products with application in animal feeds, and nutraceuticals. It is also growing genetically modified algae that express complex proteins used in diagnostics and therapeutics. Pond– Technologies (TSX:POND, OTCQB:PNDHF)
What Does Pond Technologies Do?
Pond Technologies is a Canadian technology company that provides profitable solutions to global health and deals with wellness challenges of nutrition and climate change. It has developed a proprietary algae growth platform to reduce the level carbon dioxide from the environment. Industry emitters can generate new revenue streams from this transformation of underutilized carbon dioxide into valuable algae-based products like nutraceutical products such as Spirulina, Chlorella, and Astaxanthin for human consumption and protein for animal food. For the cultivation of microalgal biomass, the company uses available sources of carbon dioxide rich emission sources from industrial plants in Canada. Its resultant algae are used in the supply of superfoods, nutraceuticals, feedstocks, as well as aquaculture and animal feed in the production of algae-based biomaterials, bio foams, and other algae-derived products to market.
Pond Technologies enables nutraceutical companies to sustainably and reliably produce high-quality contaminant-free products for human consumption. In addition, the company's proprietary growth platform, including patented advanced photonics, optimizes key growth inputs to provide a controlled environment that boosts the growth of algae and other organisms. The company also enables industries to monetize their waste emission while reducing their carbon footprint. Pond Technologies also helps Diagnostic and Therapeutic companies produce high-quality complex protein while reducing the cost compared to the current alternatives. It is located in Markham, Ontario.
The Pond Naturals Business
Pond Naturals, one of the largest contributors to the Pond top-line, is a wide distribution channel for its natural products as well as manufacturing operations. Through this subsidiary, the company develops and distributes various algae-based products. These products range from bulk ingredients to white-label as well as branded consumer products. The company cultivates and sells astaxanthin under its own brand – Regenurex and through white label arrangements. It extracts astaxanthin oleoresin through a proprietary wet extraction process without using harsh chemicals or dehydration techniques. Furthermore, the company is developing additional algae products like phycocyanin, the only FDA-approved blue food coloring substance. It is worth highlighting that every product comes with a 'Made in Canada' tag which means it can be sold as bulk wholesale, white-labeled, or into their branded product to provide customers the security of supply compared to overseas producers. The management revealed that they are in line to build other algae-based product manufacturing to support their increased sales for algae-based products, including Spirulina. This line of business is expected to generate strong revenues in the years to come.
The Pond Carbon Offering
Pond Carbon ensures to make the Pond Technology world's leading solution for the commercial-scale deployment of algae photobioreactors capable of reducing carbon emission and producing algae in the food, feed, and biofertilizer market. It develops specific algae-based carbon capture projects that provide operational resources from initial consultation to project completion. It provides resources like lab or engineering to develop commercial processes for carbon dioxide reduction. Pond Carbon has developed algae bioreactor technology for royalty revenue and licensing in entire commercial systems and R&D demonstration systems. They are also building and implementing each carbon-reducing project as per the customer's needs, transforming carbon into a valuable product.
It is worth mentioning that the management of Pond focuses on supporting the deployment of algae systems on customer sites, including supporting systems and proprietary bioreactors. Pond Carbon typically targets customers who have stack gas, carbon footprint, and use for algae-based products. Furthermore, the company has taken various projects from different niches, including animal feed companies, natural resource organizations, and human nutraceutical companies. The animal feed company seeks to commercialize its premium algae-based animal and aquaculture feed additives to emerge as a significant global animal feed producer and distributor. The natural resource company is trying to reduce carbon and bio-remediation to become the leading global oil and gas company. On the other hand, the precision agricultural company seeks to bring diversity into their algae-based food ingredient and nutraceuticals to emerge as a specialty agriculture company.
Pond Biotech As A Key Growth Driver
Pond Biotech represents an instant and long-term value creation opportunity by using Pond Technology's algae-based system to manufacture and develop valuable algae strains to use in human and animal therapeutic solutions. The division is important for pharmaceutical and biotech companies looking to grow specific proteins at a large scale. In addition, Pond Biotech has grown genetically reformed algae that express COVID-19 and various antigens for diagnostic use under contract to the leading Canadian industrial corporation. Algae are a cost-effective solution for growing various recombinant proteins compared to mammalian cell lines and the company is determined to develop several recombinant proteins expressed in algae. Moreover, the management intends to make Pond Biotech the leading solution for the low-cost manufacture of vaccines, diagnostics, and therapeutics through the utilization of algal production systems. Also, the combination of simpler growing conditions and higher productivity are expected to result in a cost-benefit in production. Pond has provided an excellent controlled growth environment for pharma and biotech companies so that they can quickly produce genetically modified algae strains, expressing quality proteins for diagnostics and therapeutics. The company also provided proper protein folding at lower prices to ensure the quality protein growth at scale for biopharma companies. Overall, the company has a unique value proposition to enhance the manufacturing capabilities to pharmaceutical companies looking for cost amendments.
Final Thoughts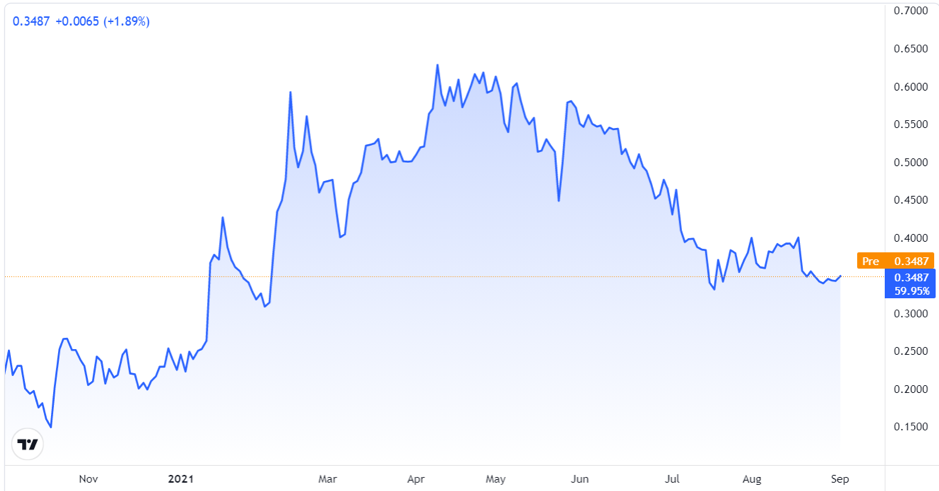 Pond Technologies is currently listed in Toronto and on the American OTC markets which is why it has been unable to realize its true value and is trading at a very low valuation of around 35 cents per share. The company's revenues are around the $5 million mark and we can expect an uplisting very soon which should unlock a significant amount of value given the expected increase in trading volumes. Currently, Pond Technologies is trading at barely 3x revenues which fails to take into account, the company's future growth potential especially that of its huge base of intellectual property. It has an extensive international patent portfolio, including 19 active patents in key markets such as Taiwan, China, Europe, Middle East, and the United States, covering its proprietary algae production platform. Overall, we believe that Pond Technologies is a highly undervalued player in the algae-based green technology space and is an excellent investment prospect for microcap investors.
---
Disclaimer
No Positions
Disclaimer
This website is a wholly owned subsidiary of SCD Media, LLC, herein referred to as Smallcaps Daily. Our publications are a commercial advertisement and are for general information purposes ONLY. We are engaged in the business of marketing and advertising companies for monetary compensation. We may receive compensation for this article on a PPC basis as an affiliate. Never invest in any stock featured on our site or emails unless you can afford to lose your entire investment. The disclaimer is to be read and fully understood before using our services, joining our site or our email/blog list as well as any social networking platforms we may use. PLEASE NOTE WELL: Smallcaps Daily and its employees are not a Registered Investment Advisor, Broker Dealer or a member of any association for other research providers in any jurisdiction whatsoever.Release of Liability: Through use of this website viewing or using you agree to hold Smallcaps Daily, its operators owners and employees harmless and to completely release them from any and all liability due to any and all loss (monetary or otherwise), damage (monetary or otherwise), or injury (monetary or otherwise) that you may incur. The information contained herein is based on sources which we believe to be reliable but is not guaranteed by us as being accurate and does not purport to be a complete statement or summary of the available data. Smallcaps Daily encourages readers and investors to supplement the information in these reports with independent research and other professional advice. All information on featured companies is provided by the companies profiled, or is available from public sources and Smallcaps Daily makes no representations, warranties or guarantees as to the accuracy or completeness of the disclosure by the profiled companies. None of the materials or advertisements herein constitute offers or solicitations to purchase or sell securities of the companies profiled herein and any decision to invest in any such company or other financial decisions should not be made based upon the information provided herein. Instead Smallcaps Daily strongly urges you conduct a complete and independent investigation of the respective companies and consideration of all pertinent risks. Readers are advised to review SEC periodic reports: Forms 10-Q, 10K, Form 8-K, insider reports, Forms 3, 4, 5 Schedule 13D. Smallcaps Daily is compliant with the Can Spam Act of 2003. Salesparq, LLC does not offer such advice or analysis, and Smallcaps Daily further urges you to consult your own independent tax, business, financial and investment advisors. Investing in micro-cap and growth securities is highly speculative and carries and extremely high degree of risk. It is possible that an investors investment may be lost or impaired due to the speculative nature of the companies profiled. The Private Securities Litigation Reform Act of 1995 provides investors a safe harbor in regard to forward-looking statements. Any statements that express or involve discussions with respect to predictions, expectations, beliefs, plans, projections, objectives, goals, assumptions or future events or performance are not statements of historical fact may be forward looking statements. Forward looking statements are based on expectations, estimates, and projections at the time the statements are made that involve a number of risks and uncertainties which could cause actual results or events to differ materially from those presently anticipated. Forward looking statements in this action may be identified through use of words such as projects, foresee, expects, will, anticipates, estimates, believes, understands, or that by statements indicating certain actions & quote; may, could, or might occur. Understand there is no guarantee past performance will be indicative of future results.In preparing this publication, Smallcaps Daily, has relied upon information supplied by its customers, publicly available information and press releases which it believes to be reliable; however, such reliability cannot be guaranteed. Investors should not rely on the information contained in this website. Rather, investors should use the information contained in this website as a starting point for doing additional independent research on the featured companies. Smallcaps Daily has not been compensated for this article. The advertisements in this website are believed to be reliable, however, Smallcaps Daily and its owners, affiliates, subsidiaries, officers, directors, representatives and agents disclaim any liability as to the completeness or accuracy of the information contained in any advertisement and for any omissions of materials facts from such advertisement. Smallcaps Daily is not responsible for any claims made by the companies advertised herein, nor is Smallcaps Daily responsible for any other promotional firm, its program or its structure. Smallcaps Daily is not affiliated with any exchange, electronic quotation system, the Securities Exchange Commission or FINRA.