Featured
Presidio Property Trust: Dividend Announcement Makes This REIT A Must-Have In Your Yield Portfolio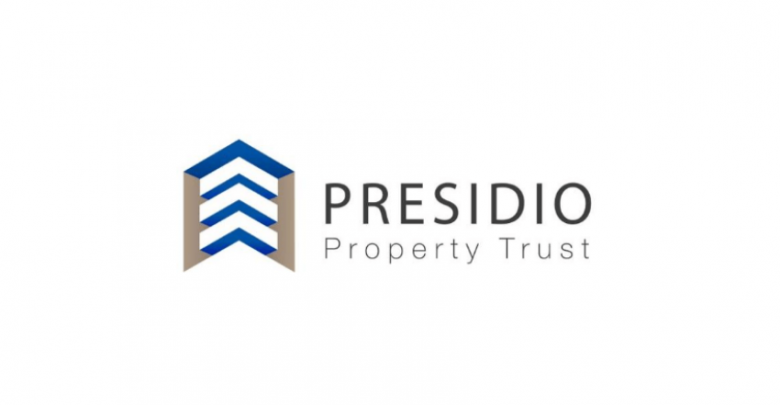 Real estate investment trusts (REITs) have historically proven to be excellent investment tools for individuals as well as institutions looking to have exposure to the real estate market and earn dividends without investing very large amounts in physical properties. REITs are known to invest in residential or commercial real estate with different investment strategies and provide returns not just through regular dividend pay-outs but also through stock price appreciation. There is no question that a high appreciation of the price results in lower yields for late entrants in the REIT which is why the investment timing is quite critical to maximize the returns through yield as well as capital growth. Presidio Property Trust (NASDAQ:SQFT) ("Presidio") is a good example of a REIT that appears to be highly undervalued and has the potential to generate an excellent yield for investors post its recent dividend announcement. It is our pick of the week for all our Small Caps Daily readers particularly those looking for a dividend play.
Presidio's Investment Theme
Presidio Property Trust is a San Diego-based REIT that was founded in 1999 and was known as NetREIT in the past. It was recently listed on the NASDAQ post a successful fundraise of $2.5 million. Its management follows the commercial real estate investments theme and looks to invest in offices, industrial properties, strip malls, retail, and other kinds of high-quality commercial properties. Its average investment ticket size ranges between $10 million to $30 million which is below the average investment size for most of the larger REITs. Thus, it faces minimal competition within its domain and is able to negotiate better prices.
In terms of geographical spread, Presidio's investments have been made across American cities which are known to have a low cost of living, strong healthcare systems, growing population, and the presence of companies seeking cost efficient leases and access to a good talent pool. All of this sets the stage for a boost to average income levels as well as the demand for commercial properties. These include cities like Minneapolis, Kansas City, Salt Lake City, Columbus, Denver, Colorado Springs, San Diego, and more. The company's current property base of around 1.13 million square feet has about 86% occupancy as per its recent SEC filings and its 15 commercial properties have a book value of close to $138 million.
Model Homes Business
Presidio does have some exposure to the residential real estate market in these fast-growing cities, but it is mainly through model homes – single-family residential homes built to serve the purpose of marketing the construction project to customers. Presidio is known to purchase these model homes from construction companies at a discount of up to 15% over the market value and lease it back to them on a triple-net basis. Under this structure, the builder is responsible for all the operating expenses such as maintenance, taxes, and insurance. Presidio earns cash flow through rent on the model homes from the construction company as well as a solid profit on selling these homes in the market once the rest of the construction project is completed and sold out. Builders benefit from upfront cash flow through this sale which is why they are readily selling model homes to Presidio. The REIT owns 138 such model homes as per its most recent filings and these are mostly concentrated in Florida and Texas. The company has a history of earning excellent profits on the sale of these model homes. Presidio sold 21 model homes in the first 6 months of 2020 for around $8 million and made an impressive profit of $557,000. The story in 2019 was similar when the management sold close to 41 model homes and made a profit of approximately $1.2 million. This is a strong distinguishing point in favor of Presidio as against other REITs. Most other REITs do not invest in model homes, allowing Presidio to pursue a contrarian investment approach in a less competitive real estate market sector.
Key Takeaways Presidio is undervalued by Wall Street and is trading below its recent initial public offering price. However, the company has a proven ability to generate strong cash flows. It generated over $1 million funds from operations for the first half of 2020 and management has already announced a $0.10 per share dividend on November 4, 2020. If the management can maintain the same pay-out for each quarter, it would result in an effective yield of more than 10% assuming the current price levels, making Presidio a no-brainer investment in our opinion. The company's diversified commercial real estate investments, model home exposure, and its newly announced dividend payment are strong reassuring points in its favor. We believe that investors should grab this REIT before it gets too pricey and before Wall Street starts valuing it fairly.
---
Legal Disclaimer
Except for the historic data introduced herein, issues mentioned in this text comprise forward-looking statements which might be topic to sure dangers and uncertainties that would trigger precise outcomes to differ materially from any future outcomes, efficiency or achievements expressed or implied by such statements. Salesparq, LLC which owns SmallcapsDaily.com will not be registered with any monetary or securities regulatory authority and does not present nor claim to present funding recommendation or suggestions to readers of this launch. Salesparq, LLC, which owns SmallcapsDaily.com, could also be compensated for its companies in the type of cash-based compensation for the businesses it writes about. For making particular investment choices, readers ought to do their own research. Pursuant to an agreement between TraDigital IR and Salesparq, LLC, which owns SmallcapsDaily.com, has been retained for a interval from 11/1/2020 – 11/15/2020 to publicly disseminate details about Presidio Property Trust, Inc., together with on the Website, electronic mail and different media together with online and social media. We have been compensated four thousand dollars for our services during this period. We own zero shares of Presidio Property Trust, Inc. We don't intend to purchase shares of Presidio Property Trust Inc. in the open market at any time. Please read our full disclaimer here: https://smallcapsdaily.com/disclaimer/