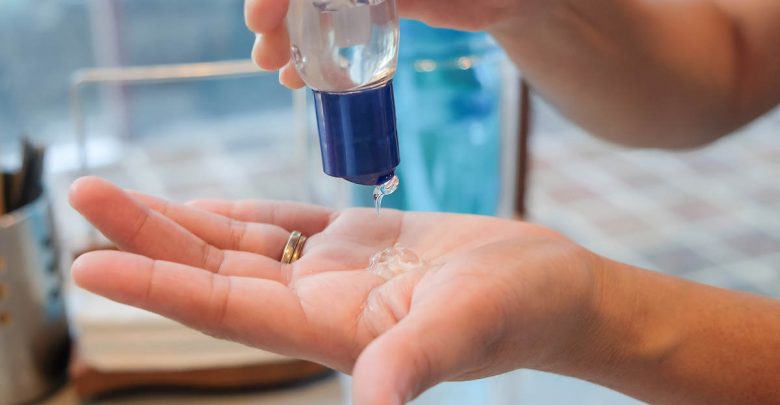 Pressure Bio (OTCPK:PBIO) is one of the most promising microcaps that has been covered by us over the past few months. The company has been in the news for having a three-way merger which was announced on April 30, 2020. With a new name for the conglomerate and a new CEO in the form of cosmetics industry veteran Jim Morisson, Pressure Bio is on track for one of its best years ahead as it is building a solid sales pipeline. The company has an existing pipeline of $2.4 million and one of its merger targets, SkinScience Labs, has launched a hand sanitizer that has already received a $3.5 million initial order for a four-month supply which gives us an excellent insight into the company's 2020 top-line.
The $3.5 Million Order For Hand Sanitizers
SkinScience has been a prominent name in the field of developing some of the highest quality of personal care products in the US. The management saw an excellent opportunity in the form of the acute shortage of hand sanitizers reported by retailers all over the US. The company decided to address this opportunity through manufacturing and distributing a high-quality dermatologically-driven hand sanitizer with a relatively low alcohol content that is ideal for the human skin. This has been built on a proprietary formula developed by founder Dr. Adrienne Denese, MD., Ph.D who is a skilled scientist, physician and a visionary in the skin care market. In fact, the company has been in the skin care space for nearly two decades in the field of formulation, manufacturing, and distribution, and has a loyal customer base. Thus, it was able to land a large initial order to the tune of $3.5 million for this new range of sanitizers. It is worth highlighting that this is a mere four-month supply and there is a much stronger demand of the hand sanitizers expected in the near future.
The Merger With SkinScience Labs
The reason Pressure Bio benefits heavily from this $3.5 million order is because the company is in the process of merging with SkinScience Labs in a three-company merger (the third being renowned CBD solutions provider, Cannaworx). The merged entity is expected to be known as Availa Bio and is expected to operate as a conglomerate, owning 31 patents and catering to multiple different markets such as cosmetics, pressure-based instruments, biotechnology, biotherapeutics, cosmeceuticals, nutraceuticals, and more. Each of the 3 companies shall operate as separate verticals under Availa Bio with strong internal synergies. In fact, Pressure Bio's Ultra Shear Technology is the common thread that is expected to bind the 3 verticals together as it can help develop nanoemulsion solutions that are a key ingredient to help 'rejuvenate' the offerings of all verticals. Pressure Bio has already signed a binding letter of intent and the merger process of the 3 companies is expected to be completed June 30, 2020. Availa Bio will be publicly traded as a QB company on the OTC Marketplace and will be led by cosmetics industry veteran and personal care marketing wizard, Jim Morrison, former President of L'Oreal, StarShop, and Graham Webb.
The Hand Sanitizer Market Growth Is Phenomenal
The global hand sanitizer market is estimated at $5.5 billion and as per Grand View Research data, it expected to grow at an annualized rate of 22.7% for the coming 5 years. The US continues to be the largest market for the hand sanitization industry and the demand for these products has zoomed up during each of the public health epidemics since the 2000 such as SARS in 2003, H5N1 Avian influenza in 2006, and the 2009 outbreak of swine flu. The biggest catalyst in recent times for the hand sanitizers is the COVID-19 pandemic. Grand View Research's survey indicated that almost 77% of the total population buys sanitizers. The fact remains that the COVID-19 has redefined the concept of a normal life for people and hand sanitizers have become an integral part of the new normal. The rising health consciousness of consumers and the fear of contracting the COVID-19 is prompting the people to use more and more sanitizers and this $3.5 million order for Pressure Bio appears to be the first with many more to come, giving a huge boost to the top-line.
The Marketing Strategy
SkinScience Labs is a well-established name in skin care and already has an established brand, Dr. Denese SkinScience®. This brand has alone has had a total revenue of over $500 million over the past 17 years and about $18 million of sales in 2019 alone. It has sold over 25 million units and has won many customer choice beauty awards over the years. CEO Jim Morrison is capitalizing on the strong brand recognition to push SkinScience's products including the hand sanitizer. Morisson has already interacted with a number of retailers who have given a very excited response to the company's new range of sanitizers. His strategy is expected to capitalize on the acute shortage of sanitizers and their increasing commercial sales not only to individuals but also to corporates, educational institutes, manufacturing facilities, retail outlets, restaurants, and all forms of outdoor businesses. Dr. Denese has generated over $500 million in revenues since 2003 purely through QVC sales whereas Morisson is an expert in generating revenues through retail channels which works as an excellent combination. Today, while giants like P&G, Unilever, and Henkel are in this space along with many smaller players, the market pie is expanding so fast with industries ramping up their efforts to ensure safety and hygiene, that Morisson should be able to generate consistent business through this product. It is worth highlighting that Dr. Denese SkinScience had a turnover of $18 million in 2019 which was termed as a rough year by the company's management. They seem reasonably optimistic about 2020 despite the COVID-19 crisis and the rising demand for sanitizers.
Final Takeaways
SkinScience's hand sanitizer is expected to be the first of a string of promising new product launches during the course of 2020. It caters to the increasing consciousness of the people towards hygiene and it is a matter of time before the company receives follow-up bulk orders for the same, significantly increasing its top-line.
As we can see in the chart above, Pressure Bio has maintained its upward trajectory for the past six months and there is immense scope for growth in the stock price. The stock appears to be highly undervalued at a Price/Sales of hardly 2.7x. With the merger taking place, even if the companies show no growth for 2020, the expected top-line of Availa Bio is expected to be a minimum of $20.4 million (about $18 million from SkinScience Labs, the same as 2019, and $2.4 million from Pressure Bio) which means that the market capitalization could easily multiple 3x by the end of 2020 and the stock price could easily reach $8 levels. With such huge orders being placed for its products and plenty of new launches in the pipeline, Pressure Bio is all set for a fantastic 2020 and deserves a place in your portfolio.
Disclaimer
Except for the historic data introduced herein, issues mentioned in this text comprise forward-looking statements which might be topic to sure dangers and uncertainties that would trigger precise outcomes to differ materially from any future outcomes, efficiency or achievements expressed or implied by such statements. Salesparq, LLC which owns SmallcapsDaily.com will not be registered with any monetary or securities regulatory authority and doesn't present nor claims to present funding recommendation or suggestions to readers of this launch. Salesparq, LLC, which owns SmallcapsDaily.com, could also be compensated for its companies in the type of cash-based compensation for the businesses it writes about. For making particular funding choices, readers ought to search their very own recommendation.
Pursuant to an settlement between TraDigital IR and Salesparq, LLC, which owns SmallcapsDaily.com, we have been employed for a interval from 6/10/2020 – 6/17/2020 to publicly disseminate details about Pressure Biosciences Inc., together with on the Website, electronic mail and different online and Social media platform(s). We have been paid ten thousand dollars for & have been paid ZERO shares of restricted frequent shares. We own zero shares of Pressure Biosciences, Inc. We don't intend to purchase shares of Pressure Biosciences, Inc. in the open market at any time. Please see our full disclaimer here: https://smallcapsdaily.com/disclaimer/