Featured
Pressure BioSciences: Two Announced Acquisitions Are Propelling the Company Forward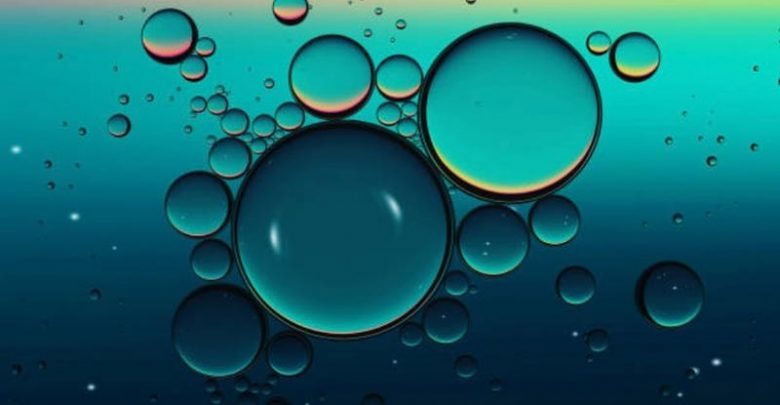 Pressure BioSciences, Inc. (OTCQB: PBIO) is one of the leading companies worldwide operating within the niche of pressure-based instruments and consumables. The company operates through three diverse segments – the development and sale of enabling high pressure-based instruments for the life sciences industry, protein therapeutics, and technological solutions for the biopharmaceutical industry. The company caters to the $250 billion market of worldwide biotechnology, biotherapeutics, cosmeceuticals, and nutraceuticals. CEO Richard T. Schumacher and his team's technological prowess coupled with the two recently announced acquisitions are strong catalysts that have already begun to propel the stock upwards despite the COVID-19 crisis.
The Cannaworx, Inc. Acquisition
Pressure Bio has recently been in the news for signing a binding letter of intent to acquire Cannaworx, Inc. and its proprietary portfolio of innovative consumer products. Cannaworx was founded and managed by Dr. Bobby Ghalili, a practicing oral surgeon with 21 issued/pending patents, and Dr. Adrienne Denese, the creator of award-winning Dr. Denese SkinScience and a top seller over the past 17 years on QVC. Dr. Ghalili and Dr. Denese brings to the table extensive medical expertise and product innovation, along with a successful multi-year track record of developing and selling personal care and nutrition products. Cannaworx has a strong and diversified portfolio of cannabis products and intellectual property developed by the founders in the pain relief, cosmeceuticals, nutraceuticals, pharmaceuticals, agriculture, and veterinary segments that will blend in wonderfully with Pressure Bio's proprietary Ultra Shear Technology™(UST™) platform.
Over and above this, Cannaworx also offers a range of twelve products that utilize its full and partial spectrum, hemp-derived phytocannabinoid formulations for pain relief. The management plans to launch many of these products in 2020, two of which with a pain indication cleared under an FDA OTC monograph, which the company believes will make them the only oral hemp-derived phytocannabinoid-containing products available in today's market. Cannaworx's first product – a sativa oil (hemp) skincare serum sold $250K in 10 minutes on QVC as per December 2019 data and its new product launches in 2020-21 are expected to provide a huge jump to Pressure Bio's top-line. It is worth highlighting that Pressure Bio's UST platform has been patented and has been known to be an effective method for processing oil-based products (such as hemp-derived CBD oil) into highly bioabsorbable solutions in water. This will help the combined entity to develop long-term stable, highly bioavailable, top quality nanoemulsions which are expected to have strong applications in products for human, veterinary, and agricultural use.
A Recap of Pressure Bio's Ultra Shear Technology
Ultra Shear Technology is the proprietary platform developed by Pressure Bio that makes oil mix with water through the use of pressure and intense shearing forces. The technology effectively uses ultra-high pressure (up to 45,000 psi) to reduce oil drops to tiny, nano size droplets that can mix with water and result in the creation of nanoemulsion solutions. Such formulations have immense potential applications across multiple industries such as food and beverages, inks, paints, cosmetics, pharmaceuticals and nutraceuticals. With the acquisition of Cannaworx, Pressure Bio will be using this technology for mixing hemp-derived CBD oil in water and eventually using it for products that are of a higher quality, homogenized, and with long extended shelf-life. Pressure Bio also has the potential to license out the intellectual property of this technology, allowing others to enjoy such cost-effective solutions.
The SkinScience Labs Acquisition
SkinScience Labs, another company founded by Dr. Adrienne Denese, has become an industry leader in scientific skin care breakthrough technologies. Pressure Bio has announced the planned acquisition of this highly profitable company simultaneously with Cannaworx. As a brand, Dr. Denese SkinScience® is highly renowned within the cosmetics space with total revenue of over $500 million over the past 17 years and about $18 million of sales in 2019 alone. The brand has sold over 25 million units and has won many customer choice beauty awards over the years. Not only does it have strong brand recognition but it also has excellent revenue traction resulting from a loyal customer base that is expected to significantly boost Pressure Bio's top-line.
Dr. Denese SkinScience also has strong synergies with Pressure Bio's Ultra Shear Technology for preparing nanoemulsions. UST will help propel the Dr. Denese product lines through new frontiers in product quality and effectiveness, for both existing cosmetic formulations and the introduction of new nutritional and therapeutic components that clearly reposition the company into the rapidly emerging cosmeceuticals applications arena. As a matter of fact, Pressure Bio can use the UST platform to deliver ultra-low nanoemulsions that yield higher and more consistent bioavailability of nutrients and therapies, while minimizing the need for added stabilizers and improving safety, created an undeniably convincing case for applying it to the products. The whole process of UST can drive the nanoemulsion droplet sizes so small that they not only will deliver new levels of silkiness, absorbability, and appeal, but should also turn previously cloudy mixtures into high quality transparent products. This implies a significant value add-on to the existing product range of Dr. Denese and could be a true game changer for the brand.
A Large Addressable Market
The synergies associated with the Cannaworx and Skin Science Labs acquisitions are strong and it allows Pressure Bio to cater to a large CBD and cosmetics market. Through Cannaworx, the company is now equipped with an extensive intellectual property portfolio , nanotechnology and advanced delivery systems. Enhanced with Pressure Bio's breakthrough UST process, the Cannaworx products have the potential to disrupt large, addressable markets, including the U.S. hemp-derived CBD market, which is expected to reach $23.7 billion by 2023. Through Skin Science Labs, Pressure Bio is targeting the international cosmetics market that has a projected value of $758 billion by 2025 and is expected to increase rapidly once the COVID-19 lockdown ends. SkinScience Labs operates within a niche segment in skincare and its target market has a huge potential demand for a hemp-derived CBD oil infused skin care products using nano-emulsification to increase absorbability, stability, color, and texture. In fact, even cosmetic giants like ULTA Beauty (NASDAQ: ULTA) are attempting to enter the space where Dr. Denese is an established incumbent with highly innovative offerings. It is worth noting that Pressure Bio was already catering to the $250 billion biopharmaceutical market which is expected to reach $389 billion by 2024. CBD oil mixed with water has immense utilization in the food & agriculture technology and products industry as well as the food and beverage market. The former is estimated at $729 billion by 2023 and it leaves no doubt on the fact that the two acquisitions are going to catapult the growth of Pressure Bio in the years to come.
Key Takeaways
As you can see in the chart above, Pressure BioSciences has started gaining a strong momentum over the past month and has begun an upward run. It has cruised past a crucial resistance of $3.00 and is comfortably perched at a price of $3.61 with the $3.00 level acting as a strong support. It is worth highlighting that the company's position today is the result of a decade of hard work by the management. The company has done a remarkable job of educating the market in terms of the utility of pressure for life sciences and biotechnology applications after starting on the research side and gradually moving to the manufacturing and sales side. This will only get better with the Cannaworx and Skin Science Labs acquisitions. With the strong synergies and large addressable markets, Pressure Bio is all set to become a household name in the cosmetics, biopharma, nutraceutical, and food and beverage industries in the coming years.