News
QC Kinetix (Ft. Myers) is a Sports Medicine Clinic using Regenerative Therapies to Treat Acute Injuries and Joint Pain Fort Myers, FL –

(NewMediaWire) – September 16, 2022 – via QC Kinetix – Regenerative medicine has revolutionized the approach physicians use to heal major and soft tissue injuries of professional/amateur athletes, avid adventurers, weekend warriors, and people striving to live active lives. While the field is relatively new, scientists keep discovering advanced, modern, and minimally invasive procedures to promote the natural healing of joint pain and musculoskeletal injuries. QC Kinetix (Ft. Myers) helps patients live uninhibited using biologic therapies, eliminating the need for traditional sports treatment methods such as rest, ice, compression, elevation, physical therapy, or costly surgery.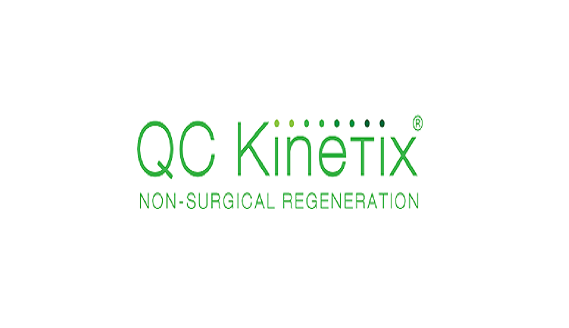 The clinic's regenerative therapies focus on the body's ability to heal and repair itself. The medical providers can help the joints function again with minimal discomfort in one treatment session. By restoring collagen production around the joint, athletes get back to optimal performance in the field, gym, or life without the adverse side effects such as pain, scarring, or limited movement brought by invasive procedures. 
Sports injuries that affect the tendons, muscles, and ligaments may take several weeks/months to heal, even with extensive medical attention. When traditional sports medicine approaches have failed, athletes can turn to regenerative medicine to stimulate the healing of damaged tissue and speed up recovery. Alternative therapies take advantage of the body's natural healing capabilities to address elbow pain, a torn rotator cuff, golfer's elbow, ankle pain, tennis elbow, shoulder pain, tendon/ligament tears, torn Achilles tendon, low back pain, and hand/foot pain. 
The regenerative medicine protocols at QC Kinetix (Ft. Myers) work best as part of a complete recovery regime that includes physical therapy, rest, and bracing. By combining the biologic therapies with traditional sports injury treatments, the providers ensure that patients benefit from both. Their approach strengthens existing tendons, cartilage, ligaments, and joint tissues, preventing additional re-injury. While the sports medicine treatment protocol improves the quality of life of athletes, it also minimizes pain and inflammation. 
Besides being debilitating, knee pain affects an athlete's performance and quality of life. Physicians recommend physical therapy, steroids, arthroscopic surgery, or knee replacement to get them back in the field. When performing a knee replacement procedure, the surgeon replaces the damaged cartilage/bone with metal implants and a plastic spacer. After the surgery, it takes a patient up to a year to fully recover. However, the Fort Myers clinic offers non-surgical treatments to promote the healing/repair of cartilage and bone tissue. Many athletes with knee cracking/popping/snapping, decreased range of motion, chronic knee pain, torn ACL/LCL/MCL, bone on-bone osteoarthritis, and torn meniscus discovered the clinic while searching for natural knee pain treatments. 
While sports injuries are the most common reason people visit QC Kinetix (Ft. Myers), the medical providers treat patients with non-sports-related musculoskeletal pain/injuries. Low back pain, foot pain, tendonitis pain, and wrist pain are caused by overexertion, jerking/repetitive movements, sports/training trauma, or falls/sprains. Traditional sports physicians prescribe painkillers, physical therapy, anti-inflammatory medication, and therapeutic massage to get athletes back to performing optimally. While these approaches address muscle pain, regenerative medicine offers more aggressive, minimally invasive solutions for pain relief. The therapies have become increasingly popular since they're an excellent alternative where other traditional orthopedic treatments have failed. Check out their website to learn more about their Fort Myers office.
QC Kinetix partnered with Pro Legend and Dancing with Stars Champion Emmitt Smith to reach more athletes desiring to treat chronic pain or get back to an active lifestyle. Between injuries in the field and dancing his way to a Mirror Ball Trophy, Mr. Smith prioritized taking care of his body. 
"When I think about the longevity of my joints, it all starts with what I do today. QC Kinetix provides several different therapies which complement and promote the body's natural healing process so well." – Emmitt Smith.
Ultimately, QC Kinetix (Ft. Myers) aims to improve each patient's quality of life with natural treatment protocols that eliminate or prolong the need for surgical intervention. The medical providers treat patients respectfully and educate them about their conditions and treatment options. 
To request an appointment, call (239) 893-7246. The clinic is located at 9961 Interstate Commerce Dr, Suite 170, Fort Myers, FL, 33913, US. 
Media Contact:
Company Name: QC Kinetix (Ft. Myers)
Contact Person: Scott Hoots
Phone: (239) 893-7246
Address: 9961 Interstate Commerce Dr, Suite 170
City: Fort Myers
State: FL
Postal Code: 33913
Country: USA