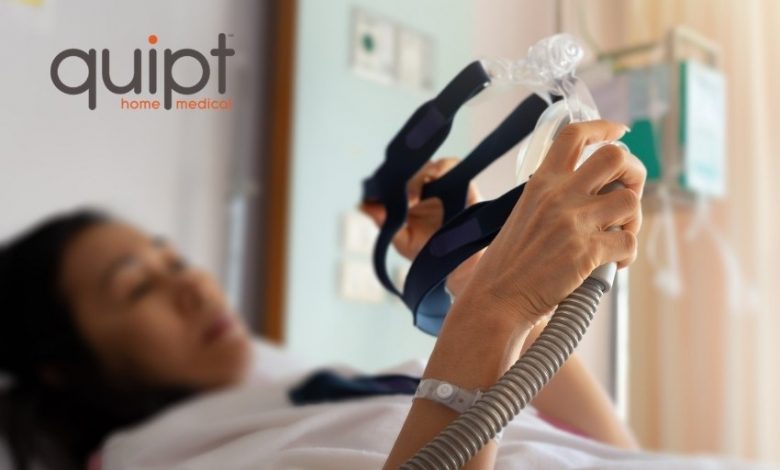 The majority of patients diagnosed with COVID-19 experience mild to moderate symptoms before making a full recovery. However, a growing number of people are experiencing lingering health problems even after they have recovered from the acute phase of the virus. In these patients there is no longer a live virus within the body (if they were to take a COVID-19 test, the result would be negative), despite this, these patients are still dealing with severely debilitating symptoms.
This problem has come to have many names, the National Institute of Health refers to long-term COVID-19 symptoms as PASC (post-acute sequelae of SARS-Cov-2) and those who are experiencing this PASC are increasingly being labeled as COVID-19 "long haulers".
These "long haulers" are suffering from a wide array of symptoms including heart problems, kidney damage, neurologic complications, and most commonly lung damage which in some cases has led to severe breathing problems. Currently, the most viable treatment option is for patients to use take-home medical devices that can assist in monitoring and managing these health complications.
This outcome from the global pandemic has led to the medical device market seeing strong demand reaching a valuation of $459.7 billion in 2021 with most forecasts expecting the industry to be worth well over $800 billion by 2030.
Those suffering from the lasting effects of COVID-19 are providing a strong boost to an already fast-growing industry, and in doing so is unintentionally providing investors the opportunity to join companies whose future potential has not been fully priced into their share price.
Company Overview
One such company that is helping to accommodate these COVID-19 "long haulers" is Quipt Home Medical (QIPT). This company is a leader in providing clinical respiratory equipment including BiPAP and CPAP machines, oxygen concentrators, sleep apnea and PAP treatment equipment, ventilators, nebulizers and more. Quipt currently has a network of over 17,000 physicians across the globe and is delivering nearly 250,000 pieces of equipment annually.
The company mainly operates under a subscription-based revenue model, providing the initial equipment delivery and implementation to patients while also managing periodical resupply orders when needed.
So far, Quipt has seen great success with 75% of overall revenue now coming from the low-maintenance and recurring (subscription-based) revenue streams from existing customers, the company has also achieved the very enviable position of having a well-balanced and diverse revenue model, with no product category accounting for more than 23% of sales. Add to this, over 75% of payment received is from private insurance companies or Medicare and Quipt is making themselves incredibly accessible to their patients.
The company has seen impressive organic growth between both an aging population and the rise of COVID-19 and Quipt plans on continuing this growth through both extensive new technologic implementations and a wonderfully aggressive acquisition strategy.
Quipt Home Medical Keeps the Ball Rolling Announcing Long Line of Major Acquisitions
This dynamic home medical equipment provider is delivering on their growth strategy by announcing the closing of various acquisitions. Starting just last month Quipt acquired three separate companies who have established a strong foothold in the states of California, Missouri, Arkansas, and Mississippi. These new assets will be adding 12-month annual revenues of $5.5 million and an adjusted EBITDA of $550,000 to Quipt's income statement.
More recently, Quipt announced on August 23 the acquisition of a company based in Missouri paying $2.25 million in cash, adding another $5.5 million in annual revenue and an even more impressive adjusted EBITDA of $1.1 million. This single acquisition will also give Quipt access to three new locations, 15,000 active patients, 1,500 unique referring physicians, crucial insurance contracts and a company with a successful operating history spanning back over 40 years.
Greg Crawford, Chairman and CEO of Quipt outlines the benefits of the most recent Missouri acquisition beautifully in the following statement "We continue to focus on strategic acquisitions that help to build our footprint across the United States. The addition of 15,000 patients and 1,500 referring physicians significantly strengthens our overall interconnected healthcare network and the fast-paced expansion in Missouri will serve as a foundation for other new states, where we can grow through economical bolt-on acquisitions that provide us important insurance contracts. Our continued dedication to superior patient care is helping us build market share across our geographies and we are excited to continue filling in the map. As we look at the last 90 days, not only have we accomplished a major milestone of listing on NASDAQ, but we have also completed four acquisitions with combined revenue of over $11 million, expanding us into four new states."
Chief Financial Officer, Hardik Mehta added his viewpoint by saying, "We are able to add a metro hub to our operating footprint and $5.5 million in revenue providing us additional meaningful infrastructure in Missouri. As we continue to work through our acquisition pipeline, we are enthused to have the opportunity to penetrate existing and new states building scale both organically and through strategic bolt-on opportunities. While we accelerate our pace on acquisitions, I want to reiterate that we will continue our disciplined approach that has been very successful in growing shareholder value."
Putting all these acquisitions together and Quipt now has access to nine more locations across the 4 states and over 35,000 new active patients. However impressive these initial growth numbers appear, truthfully, this is just the tip of the iceberg when one realizes the massive opportunity for significant cost cutting measures, huge up-selling and cross-selling prospects as well as bolstering their already impressive product line.
In short, these acquisitions will unequivocally help Quipt further expand and gain market share in the US. And with a diverse payer mix, phenomenal top and bottom-line numbers, as well as a seamless transition of the acquired company's operations into their own, Quipt really is only just beginning to tap into their true potential.
Quipt Delivering on Strong 2021 Financial Results
At the end of Q2 this year Quipt saw revenue increase 36% year-over-year (YOY) with an even more impressive 32% increase in adjusted EBITDA. The company also witnessed 155% increase in resupply sets, a 41% increase in total customers and saw cash flow from operations improve to $6.6 million compared to $5.2 million from last year.
These financial metrics are proving to investors that Quipt's subscription-based revenue model is allowing for growth to happen at scale. These numbers also tell the story that the company is able to accommodate operating expenses while also pursuing aggressive growth opportunities through R&D and acquisitions. Add this all up and investors are witnessing a company that is reaching profitability status while still being in the prime of their growth trajectory, and as Quipt continues to take advantage of the strong secular trends and growing demand for their services their operating margins will follow suite.
Competitor Analysis
Quipt is not the only company moving into the medical device sector, AdaptHealth Corp (AHCO), Apria Inc (APR) and Viemed Healthcare Inc (VMD) all provide at home medical devices and services for a wide array of illnesses.
A quick analysis will show that with a market cap of only $192 million and trading at a modest 2.13 times sales Quipt is currently undervalued sitting well below the industry average. This divergence from competitors is providing investors with the greatest opportunity within the industry for share price appreciation as the market corrects its mistake and brings them back to at least their fair value price.
| | QIPT | AHCO | APR | VMD |
| --- | --- | --- | --- | --- |
| Market Cap | $192.66 million | $3.14 billion | $1.23 billion | $247.82 million |
| Price-to-Sales | 2.13 | 1.81 | 1.08 | 2.06 |
| Price-to-Book | 5.54 | 1.65 | 740.43 | 2.87 |
Key Takeaway
Quipt Home Medical is providing these COVID-19 "long haulers" with incredibly innovative telehealth options, allowing them to treat and manage their conditions from the comfort of their own home. The company has an incredibly diverse product offering and an even more impressive financial position, setting themselves up perfectly to facilitate further growth.
Quipt is currently trading well below the industry average, and the market has yet to adequately price in both the high future demand from COVID-19 and strong execution of the company's growth strategy. Today is presenting investors the opportunity to seize a company that is destined for massive and sustainable growth well into the future.
Disclaimer
This website is a wholly owned subsidiary of SCD Media, LLC, herein referred to as Smallcaps Daily. Our publications are a commercial advertisement and are for general information purposes ONLY. We are engaged in the business of marketing and advertising companies for monetary compensation. We may receive compensation for this article on a PPC basis as an affiliate. Never invest in any stock featured on our site or emails unless you can afford to lose your entire investment. The disclaimer is to be read and fully understood before using our services, joining our site or our email/blog list as well as any social networking platforms we may use. PLEASE NOTE WELL: Smallcaps Daily and its employees are not a Registered Investment Advisor, Broker Dealer or a member of any association for other research providers in any jurisdiction whatsoever.Release of Liability: Through use of this website viewing or using you agree to hold Smallcaps Daily, its operators owners and employees harmless and to completely release them from any and all liability due to any and all loss (monetary or otherwise), damage (monetary or otherwise), or injury (monetary or otherwise) that you may incur. The information contained herein is based on sources which we believe to be reliable but is not guaranteed by us as being accurate and does not purport to be a complete statement or summary of the available data. Smallcaps Daily encourages readers and investors to supplement the information in these reports with independent research and other professional advice. All information on featured companies is provided by the companies profiled, or is available from public sources and Smallcaps Daily makes no representations, warranties or guarantees as to the accuracy or completeness of the disclosure by the profiled companies. None of the materials or advertisements herein constitute offers or solicitations to purchase or sell securities of the companies profiled herein and any decision to invest in any such company or other financial decisions should not be made based upon the information provided herein. Instead Smallcaps Daily strongly urges you conduct a complete and independent investigation of the respective companies and consideration of all pertinent risks. Readers are advised to review SEC periodic reports: Forms 10-Q, 10K, Form 8-K, insider reports, Forms 3, 4, 5 Schedule 13D. Smallcaps Daily is compliant with the Can Spam Act of 2003. Salesparq, LLC does not offer such advice or analysis, and Smallcaps Daily further urges you to consult your own independent tax, business, financial and investment advisors. Investing in micro-cap and growth securities is highly speculative and carries and extremely high degree of risk. It is possible that an investors investment may be lost or impaired due to the speculative nature of the companies profiled. The Private Securities Litigation Reform Act of 1995 provides investors a safe harbor in regard to forward-looking statements. Any statements that express or involve discussions with respect to predictions, expectations, beliefs, plans, projections, objectives, goals, assumptions or future events or performance are not statements of historical fact may be forward looking statements. Forward looking statements are based on expectations, estimates, and projections at the time the statements are made that involve a number of risks and uncertainties which could cause actual results or events to differ materially from those presently anticipated. Forward looking statements in this action may be identified through use of words such as projects, foresee, expects, will, anticipates, estimates, believes, understands, or that by statements indicating certain actions & quote; may, could, or might occur. Understand there is no guarantee past performance will be indicative of future results.In preparing this publication, Smallcaps Daily, has relied upon information supplied by its customers, publicly available information and press releases which it believes to be reliable; however, such reliability cannot be guaranteed. Investors should not rely on the information contained in this website. Rather, investors should use the information contained in this website as a starting point for doing additional independent research on the featured companies. Smallcaps Daily has not been compensated for this article. The advertisements in this website are believed to be reliable, however, Smallcaps Daily and its owners, affiliates, subsidiaries, officers, directors, representatives and agents disclaim any liability as to the completeness or accuracy of the information contained in any advertisement and for any omissions of materials facts from such advertisement. Smallcaps Daily is not responsible for any claims made by the companies advertised herein, nor is Smallcaps Daily responsible for any other promotional firm, its program or its structure. Smallcaps Daily is not affiliated with any exchange, electronic quotation system, the Securities Exchange Commission or FINRA.