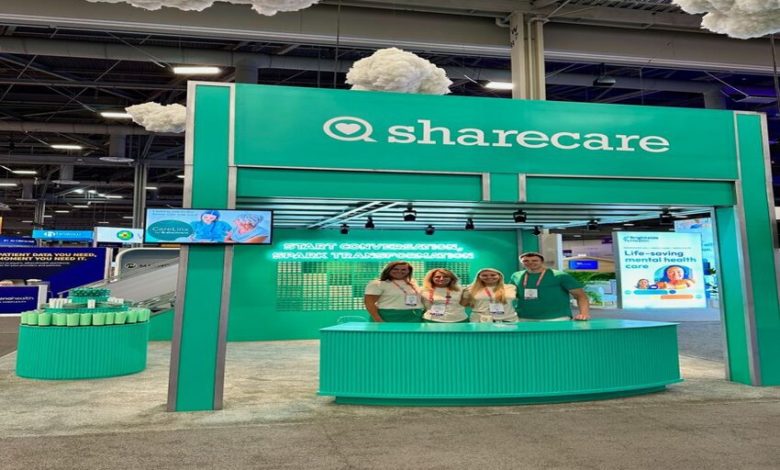 The world of investment is abuzz with excitement as Sharecare, a pioneering digital health company co-founded by television personality Mehmet Oz and WebMD founder Jeff Arnold, receives a buyout offer from Claritas Capital. The offer, ranging from $1.35 to $1.80 per share, has sent shockwaves through the stock market, causing Sharecare's stock to surge by over 27%.
Sharecare has made a name for itself by offering personalized health-related information, enabling consumers to track their well-being and access a range of health services. With partnerships established with more than 1.1 million healthcare providers and 6,000 hospitals and health practices, Sharecare has positioned itself as a key player in the ever-expanding digital health industry. This recent acquisition proposal by Claritas Capital, led by board member John Chadwick, presents Sharecare as an intriguing acquisition case study. Let us have a closer look at the company's operations and evaluate the rationale behind the generous offer from Claritas Capital.
Sharecare – Business Overview
Sharecare, Inc. functions as a digital healthcare platform enterprise that acts as a connecting bridge among a diverse array of stakeholders, including individuals, patients, healthcare providers, employers, health plans, government entities, and communities, with the overarching goal of optimizing individual and collective well-being. The company's portfolio comprises enterprise solutions rooted in a software-as-a-service model, enabling enterprise clients to effectively communicate with, motivate, and manage their populations, all while gauging the progress of these populations. Sharecare also offers a range of data-driven and information-based solutions, alongside life sciences solutions designed to furnish members with personalized information, programs, and resources tailored to augment their health and overall well-being. Further, Sharecare operates RealAge, a platform specializing in health assessments that evaluate the behaviors and existing conditions of its members, delivering valuable metrics pertaining to their physical health. Additionally, the company extends secure, automated services encompassing the release of medical information, audits, and business consulting, streamlining the medical records process for healthcare facilities. Sharecare distributes its solutions through both a direct sales organization and strategic partner relationships.
Integration Of Business Channels For Scale
Sharecare's strategic review concluded with the unanimous decision that their three core business channels – Enterprise, Provider, and Life Sciences – complement each other, creating a unique platform-driven ecosystem that's poised for scale. This alignment allows the company to capitalize on new growth opportunities and better serve an expanding customer base. The synergistic potential of these integrated channels presents a significant needle mover for the company in the coming years. With the strength of these business channels combined, Sharecare can offer a comprehensive suite of health-related solutions, making it a one-stop-shop for healthcare stakeholders. This integration enhances Sharecare's ability to drive value for its clients and improve its competitive position, paving the way for substantial growth.
High-Tech, High-Touch Platform & AI Enhancements
Sharecare's high-tech, high-touch platform, which provides comprehensive care solutions, is proving instrumental in its performance. It has yielded impressive revenue growth of 7% for the Enterprise channel compared to the same quarter in the previous year, bringing the company closer to its full-year target of 12.9 million eligible lives across a range of healthcare stakeholders. The platform's success in enhancing user experiences, reducing costs, and improving clinical outcomes is a pivotal driver for Sharecare's future growth. Additionally, Sharecare's continued investments in generative AI technology, in combination with its ability to quickly identify health risks and close care gaps, offer promising avenues for innovation and value creation. These advancements allow Sharecare to deliver more tailored and engaging care solutions to a broad range of clients, marking another key driver for the company's future success.
Expansion In Provider Channel & Cost Savings Initiatives
Sharecare's Provider channel has seen impressive growth, with an 11% revenue increase compared to the same quarter in the previous year. The demand for medical records and clinical content remains a major driver for the company's growth. Furthermore, Sharecare's focus on expanding into larger strategic health systems through partnerships and RFPs is opening up new avenues for revenue generation. The company's audacious goal of achieving $30 million in annualized cost savings by the end of the year is another key driver. As Sharecare streamlines its operations and drives efficiencies, it is poised to realize the benefits of this optimization work, further improving its financial performance. This initiative positions Sharecare for sustainable growth and demonstrates its commitment to efficient financial management.
Final Thoughts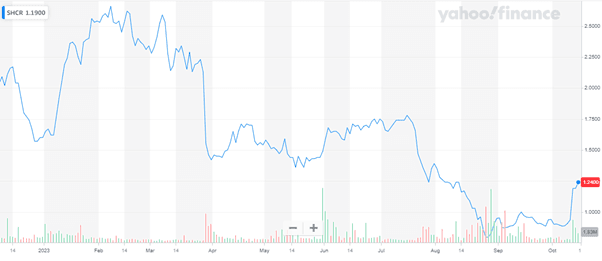 Source: Yahoo Finance
We see a big spike in the Sharecare's price post the offer from Claritas. The company is currently trading at an EV/ Sales of 1.23 and we believe that the offer by Claritas is quite generous especially given that Sharecare is a loss-making company. In summary, the integration of business channels, the power of Sharecare's high-tech platform and AI enhancements, and the expansion in the Provider channel and cost savings initiatives are three critical drivers set to propel Sharecare's growth and financial performance in the coming years. These strategic directions also explain the rationale behind the Claritas offer and demonstrate Sharecare's potential to become a leading player in the digital health industry.