Featured
Silo Pharma: A Rising Star In The Psychedelic Drug Therapy Industry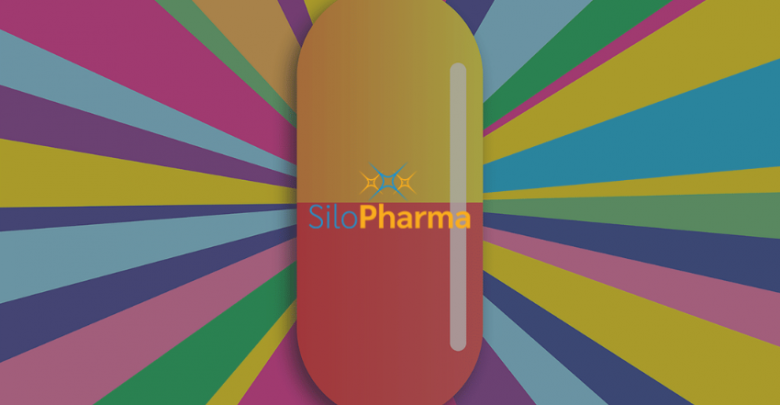 One of the biggest goals of small cap investing is the identification of sub-sectors with the highest growth potential and then fishing for small companies that can provide the best possible returns over a given period of time. Pharma as a domain has emerged as one of the best investment sectors over the past year particularly with the COVID-19 pandemic. Apart from anti-viral research which has been the true essence of the market for 2020, another sector that gained a lot of momentum is in the area of mental health therapies. Data Bridge Market Research notes, there is expected to be a strong rise in the prevalence of depression and anxiety-related mental health issues among Americans which is expected to give a huge boost to the consumption of psychedelic drugs. The psychedelic pharma market is currently a little over $2 billion and is expected to be valued at more than $6.8 billion by 2027 implying an annualized growth rate of a staggering 16.3%. It is easily one of the best sub-sectors to invest in and some of the most promising players within this domain are small caps. Our pick of the lot is an established psychedelic therapy research company with one of the best research capabilities across the industry – Silo Pharma.
What Does Silo Pharma Do?
Silo Pharma can be described as an early-stage biopharmaceutical company with a robust base of intellectual property to build therapeutics for patients suffering from neurological disorders. The key point of distinction for Silo Pharma compared to other pharma and biotech companies operating in the domain of neurological disorders is that Silo focuses on the use of psychedelic therapeutics and funds research in some of the top research organizations and universities to develop IP assets in this regard. Its core addressable market includes patients suffering from various forms of depression, post-traumatic stress disorder (PTSD), Alzheimer's disease, Parkinson's disease, and other rare neurological disorders. Through its research and its own cutting-edge technology as well as through the support from world-class research organizations and universities, Silo Pharma is working towards building creative new therapies that can help improve the mental health of American citizens.
A Strong Macroeconomic Landscape
Silo Pharma's research is focuses on a vast addressable market. The company's core R&D activity is focused on 3 disorders – Parkinson's disease, PTSD, and Fibromylagia. Each of these disorders have increasing markets and a solid outlook for the coming decade. According to Fortune Business Insights, the global drug market for Parkinson's disease is expected to grow at an annualized rate of 8.1% for the coming 5 years and reach a value of $8.4 billion by 2026 with giants like Pfizer and Merck also very active in the space. The PTSD market is expected to be even larger, according to Credence Research, and its value is expected to reach $10.7 billion by 2026 with a CAGR of 4.5%. Lastly, the Fibromylagia market has also demonstrated potential and is expected to grow at a CAGR of 3.3% to reach a value of $3.6 billion by 2026 according to Coherent Market Research. Interestingly, this estimate does not include the huge application of Silo Pharma's research within the oncology space where it struck a $1 million deal with AIkido Pharma (NASDAQ:AIKI) to receive future royalties from cancer applications. Thus, it is fair to say that the company operates in a strong macroeconomic environment with a bright outlook.
The AIkido Licensing Deal
Silo Pharma's intellectual property is considered its biggest asset and that is where the company's true value creation lies. It has recently been in the news for its patent license agreement with AIkido Pharma. Through a $1 million exclusive agreement, Silo Pharma's management is licensing to AIkido, its patent applications relating to use a novel peptide with psilocybin as a therapeutic for cancer treatment. The $1 million consideration implies that Silo Pharma is flush with liquidity on the balance sheet as around $500,000 in the deal is in cash and the rest through a newly designated convertible preferred stock of AIkido Pharma. Over and above this consideration, Silo Pharma is entitled to receive 2% royalty upon the commercialization of its technology in cancer use. Interestingly, oncology is not one of Silo Pharma's core target sectors so this form of royalty revenue in the future would be a significant windfall gain. The company's unique approach to therapeutic development using psychedelic elements is bound to help them go a long way in the future.
Strong Management Profile
For a large part of the previous decade, Silo Pharma's management has been identifying medical research with the strongest licensing potential and funding such forms of research to build highly unique and valuable assets that not only address the mental health needs of neurological patients but also have a strong potential to generate royalties. The AIkido Pharma deal is the first step to many more such licensing transactions. The simplest way to evaluate a company like Silo Pharma is to review its core management profile. The company's CEO, Eric Weisblum is a biotech industry veteran with over 25 years of Wall Street experience and heavy exposure to the commercialization of oncology therapeutics. Not only is he well-equipped to identify high-potential research but he also has a vast network within the pharma industry to establish research as well as commercialization partnerships with some of the biggest biopharma names in the world. Also, apart from Eric, Silo Pharma operates on a very lean management structure with minimal fixed costs incurred through payroll and other indirect expenses as most of its funds are directed towards funding third-party research which is also a big green flag.
Final Thoughts
Overall, if we simplify Silo Pharma's profile, it is basically a company that combines generic medication with the psychedelics like MDMA, LSD, and psilocybin for mental health medication which itself means that the number of possibilities is huge. The market is clearly unable to value the stock correctly and it is trading at just about 33 cents a share. Given its intellectual property portfolio and the growth potential of the psychedelics market as well as its core target markets, this stock could be priced well over $1 in the near future with the potential to go double-digits after royalty revenues start flowing in. To sum up, it appears to be a very compelling investment opportunity for pharma investors.