News
Small Museums, a Top Choice for Home Schools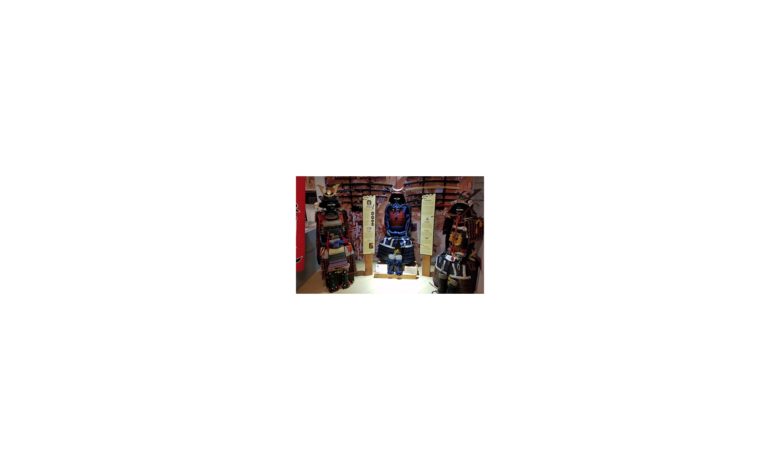 (NewMediaWire) – September 23, 2023 – Burbank, CA – Southern California is surrounded by some of the greatest museums in the world. Places like the Natural History Museum and the La Brea Tarpits have continued to captivate a child's imagination for over a hundred years. Unfortunately, with gas prices continuing to skyrocket without relief in sight and Los Angeles freeways resembling a slow-moving parking lot, many home school groups have opted for a local solution, visiting nearby, small museums.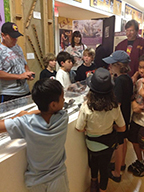 There are over two dozen small museums laced throughout the Southern California region. Many include history museums, art museums, specialty museums, and even house museums. Primarily operated by a "mom and pop" staff, small museums are able to offer young people the opportunity to receive a unique point-of-view with a more personal touch that the large museums could never offer.
"Small museums are less intimidating. I don't ever remember when I was little, asking the tour guide a single question because I was too scared. Running a small museum, we are readily available to provide an in-depth answer about a particular subject by an actual historian, which is what we are, and I find it brings the subject more to life," says the president of the Martial Arts History Museum in Burbank, CA.
The Martial Arts History Museum, which celebrates year 24 this month, is the only museum of its kind in the world. Rather than focusing on the punch and kick, the museum is a look at Asian art, music, dance, culture, tradition, and the history of Asian forms of martial arts. Their focus is on the positive contributions of the Asian-American community and their impact on American society.
According to the museum's founder and president, Michael Matsuda, a former magazine publisher, and martial arts historian, the museum is an educational facility where American and Asian history come together.
Beautifully designed by artists from Disney and Dreamworks, the Martial Arts History Museum's walls are filled with samurai swords, Thailand drums, Chinese lions, Hawaiian shark teeth, ninja weapons, and even the actual headband worn by Ralph Macchio in The Karate Kid.
Small museums provide a personal touch into history and as one school teacher remarked, "The Martial Arts History Museum is the only museum where the kids give full attention to the tour guide rather than running around the facility. They are in awe of everything they see."
Small museums don't have the massive budget of the larger facilities that can line the streets with banners and take out huge advertisements on social media. They don't have a large staff, they don't have grant writers who can bring in millions of dollars every year, and in many cases, they struggle to keep their doors open.
Sometimes, one has to look hard to find them, but they are there nonetheless, waiting to be enjoyed.
The following is a short list of museums generally found in the Los Angeles County and a little beyond:

American Military Museum

Gordon Howard Museum

The Police Museum

Museum of Death

The International Banana Museum

Alien Jerky Museum

The Museum of Jurassic Technology

Valley Relics Museum

Museum of Neon Art

Los Angeles Fire Dept. Museum

Hollywood Bowl Museum

Grand Central Air Terminal Museum

Walt Disney Carolwood Barn

Unofficial McDonalds Museum

International Printing Museum
For more information about the Martial Arts History Museum, visit them at MAmuseum.com or call them at (818) 355-1109.