News
Splash Beverage Groups TapouT Partners with Rising UFC Fighter Phil Rowe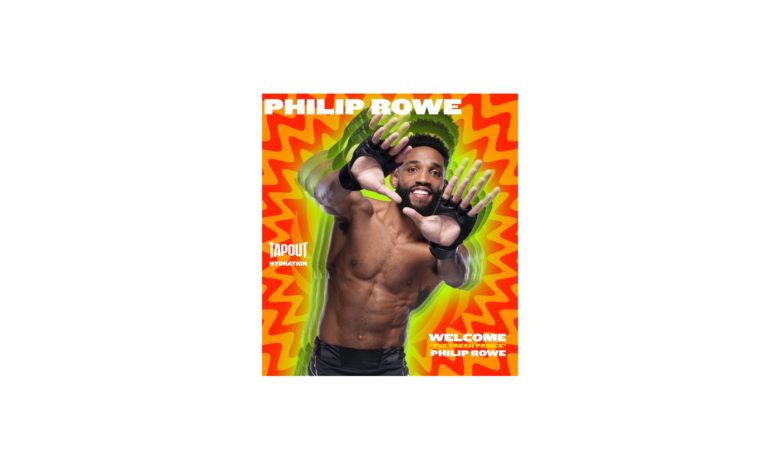 FORT LAUDERDALE, FL –

(NewMediaWire) – June 8, 2023 –  Splash Beverage Group, Inc. (NYSE American: SBEV) ("Splash" or the "Company"), a portfolio company of leading beverage brands, today announced a new partnership with Phil Rowe, an emerging UFC welterweight fighter.  Splash Beverage Group recognizes Rowe's immense potential and is excited to support him on his journey to success.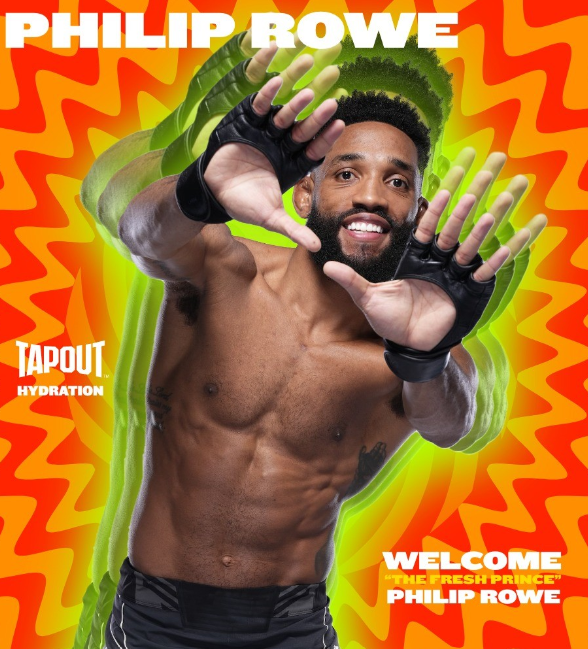 With an impressive record and a passion for the sport, Rowe is poised to become one of the next great stars in the UFC.  Rowe is currently tied for the consecutive knockout record and his unique style has captivated fans and industry insiders.   Well known MMA media personality, The Schmo, has followed Rowe's career closely, witnessing his UFC Contract acceptance and commenting, "It was an honor to interview him 'schmoments' after receiving his contract. His unique length and flashy style have always been a joy to watch. Currently riding a 3 fight KO streak he seems to be finding his groove. The Schmo is excited to see him continue his climb into the Welterweight Rankings in Jacksonville." 
Rowe is also passionate about improving educational opportunities in underserved communities and Splash Beverage Group will support these efforts.  Splash aims to provide media opportunities for Rowe in his home city of Orlando, as well as Tampa, both important markets for Splash Beverage products.  These opportunities may include collaboration with local radio shows that cover the UFC, where Rowe can be interviewed to discuss his upcoming fights and proudly mention his new affiliation with TapouT.
"We're psyched to announce this partnership between TapouT and Phil Rowe," said Bill Meissner, President  and Chief Marketing Officer of Splash Beverage Group. "We believe he embodies the TapouT brand and its 'Keep Fighting' ethos.  He's already an accomplished athlete, but we see an even brighter future as he continues to rack up quality wins and knockouts.  We're honored to support him in his fighting and philanthropic endeavors."
About Splash Beverage Group, Inc.
Splash Beverage Group, an innovator in the beverage industry, owns a growing portfolio of alcoholic and non-alcoholic beverage brands including Copa di Vino wine by the glass, SALT flavored tequilas, Pulpoloco sangria, and TapouT performance hydration and recovery drink. Splash's strategy is to rapidly develop early-stage brands already in its portfolio as well as acquire and then accelerate brands that have high visibility or are innovators in their categories. Led by a management team that has built and managed some of the top brands in the beverage industry and led sales from product launch into the billions, Splash is rapidly expanding its brand portfolio and global distribution. 
For more information visit:
Forward-Looking Statement
This press release includes "forward-looking statements" within the meaning of U.S. federal securities laws. Words such as "expect," "estimate," "project," "budget," "forecast," "anticipate," "intend," "plan," "may," "will," "could," "should," "believes," "predicts," "potential," "continue" and similar expressions are intended to identify such forward-looking statements. These forward-looking statements involve significant risks and uncertainties that could cause the actual results to differ materially from the expected results and, consequently, you should not rely on these forward-looking statements as predictions of future events. These forward-looking statements and factors that may cause such differences include, without limitation, the risks disclosed in the Company's Annual Report on Form 10-K filed with the SEC on March 8, 2021, and in the Company's other filings with the SEC. Readers are cautioned not to place undue reliance upon any forward-looking statements, which speak only as of the date made. Except as required by law, the Company disclaims any obligation to update or publicly announce any revisions to any of the forward-looking statements contained in this press release.
Contact Information:
Splash Beverage Group
954-745-5815
View the original release on www.newmediawire.com