Featured
Summit Wireless Technologies: A Pioneer In The Sound Tech Industry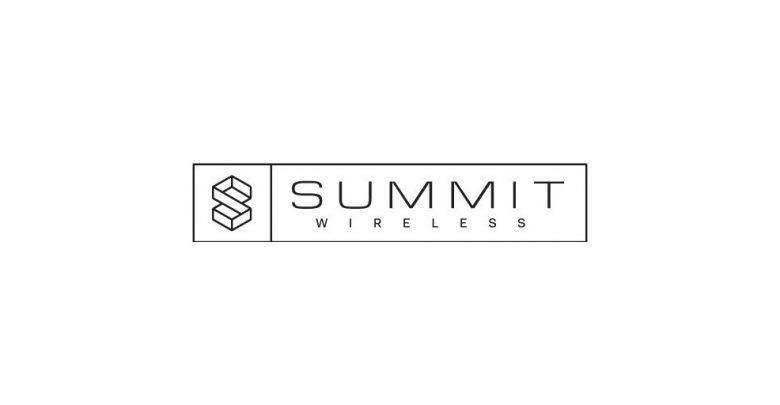 Consumer electronics is considered one of the fastest evolving sectors in the world with new technologies being launched practically every quarter. Consumers are being offered an increasing variety of high-quality electronic goods particularly within the entertainment domain and are able to upgrade their whole at-home entertainment experience. Improvements in sound technology are a key contributor to this improved consumer experience and the WiSA (Wireless Speaker and Audio Association) has been responsible for some of the more significant developments within this industry. Today, we are looking to cover the company responsible for the founding of WiSA that is on the path to becoming a global leader in the wireless sound domain – Summit Wireless Technologies (NASDAQ:WISA).
Company Overview
A true pioneer in the sound technology industry, Summit Wireless Technologies, Inc. (NASDAQ: WISA) enables high-quality, wireless surround sound for home entertainment. The company works with some of the most notable electronic brands and original equipment manufacturers (OEMs) such as Samsung, LG Electronics, Bang & Olufsen, and Klipsch in order to deliver seamless, dynamic audio experiences for high-definition content to consumers across the globe. Summit's core product is wireless audio integrated circuits which are used in electronics meant for home entertainment as well as for professional audio markets. The company also produces TX modules for integration into televisions, audio-visual receivers, media hubs, and USB or HDMI dongles, and speaker systems. One of the biggest assets of Summit Wireless over and above its founding of the WiSA global interoperability standard is its expansive intellectual property (IP) portfolio. The company has close to 15 patents that have either been issued or are being processed and these are an indicator of the precision and innovation of its sound technology. Headquartered in San Jose, California, Summit Wireless' products are distributed directly to OEMs across the globe. The company has sales teams based in most of the large consumer electronics markets such as Taiwan, China, Japan, and Korea.
Evolution of WiSA
Summit Wireless' ticker, WISA, is named after the Wireless Speaker and Audio Association of which it was a founding member. In simple words, WiSA is a consumer electronics consortium dedicated to fostering interoperability standards utilized by leading electronics brands and manufacturers to deliver the highest quality of immersive sound through a variety of intelligent gadgets. Some of the key members of the consortium include TCL, Toshiba, LG Electronics, Hisense, Sharp, Skyworth, Philips, Foxconn, Enclave Audio, Bang & Olufsen, Harman (Samsung), Xbox (Microsoft), Klipsch, GGEC, and so on. WiSA acts as a certification body for the sound components manufactured under the brand name of members within the consortium. In a way, a WiSA certification acts as a guarantee of a wireless, high definition, robust, multi-channel, low latency surround sound. WiSA also makes installation of a home theater as simple as setting up a soundbar. Consumers can easily enjoy the home screening experience of movies, sports, web series, music, gaming, and others.
Summit Wireless is the main supplier associated with the core WiSA technology which is why the increasing demand for WiSA certified electronics gives a big boost to Summit Wireless' order book and overall top-line. In their most recent update, the company indicated that WiSA brand membership list has topped 70 brands in 2020 and they are looking to add more brands in 2021 as well. The new additions include names like Hisense and Toshiba and audio brands Kef, Alpine/Alps, Richsound, Veddan, Parsound and EasyTop. Among its recent product launches is the WiSA SoundSend audio transmitter, the association's first branded product which is expected to provide a major boost to the consortium's speaker sales and contribute significantly to Summit Wireless' top-line. It is worth highlighting that WiSA certified products of these different brands are available within all price ranges so they cater to various consumer income levels. In fact, 3 out of the 20 brands shipping WiSA certified products offer complete smart surround sound systems at a pricing as reasonable as $799-$1,499. These include hi-fidelity audio with a highly simplified setting up process.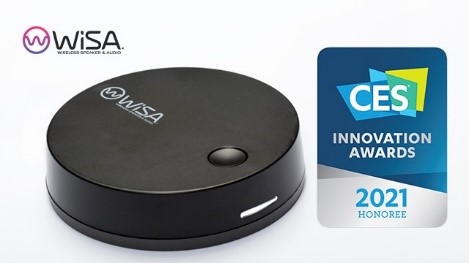 In December, WiSA's first branded product SoundSend, a universal HDMI transmitter, was named the CES® 2021 Innovation Awards Honoree in the home audio/video components and accessories category. WiSA looks to add many new certified products in 2021 and expects to see a solid growth in the number of WiSA certified speaker models' segment during the year.
Rapidly Improving Financials
The growth of WiSA has a direct impact on Summit Wireless' financials and the company has seen a marked improvement in its financial performance in the current year. It experienced a COVID-19 related boost as home entertainment electronics saw a marked rise in demand given the pandemic. Summit Wireless' performance metrics such as its membership, shipments, and website visitors gained a significant momentum. The company's revenues are guided to growth over 100% in Q4 2020 as the demand for WiSA certified devices has been on the rise. In its Q3 2020 reported results, Summit Wireless saw a 45% year-over-year jump in its top line, which grew to $607K and was driven by a growth of 112% in website visitors as well as the new brand additions to the consortium. Its gross margin also increased from 7.6% Q3 2019 to 17.1% in the Q3 2020 as the company registered strong growth in the U.S. as well as the Asia-Pacific markets. It is worth highlighting that at September 30, 2020, Summit Wireless had $9.1 million of cash on its balance sheet, which appears more than sufficient for its upcoming expansion needs and so it is safe for equity investors to go ahead with an investment in the stock without worrying about dilution through future share issuances or even increasing leverage.
Final Thoughts With the average occupancy of movie theaters decreasing and an increasing number of movies being launched through OTT (over-the-top) platforms, consumers are investing in high-quality sound equipment which is giving WiSA a big boost. WiSA products have a very large addressable market and Summit's management guided on 5 to 7 new television brands joining WiSA in 2021, further expanding the network. Even with this massive upside, Summit Wireless' stock is going relatively unnoticed by the market and is priced at around $3.50 per share at a nominal Price-to-Sales valuation of 0.42x. At its current levels, Summit Wireless looks to be a compelling investment opportunity for investors with a reasonable risk appetite looking for flattened consumer electronics stocks.