Featured
SusGlobal Energy Corp.: A Sustainable Solutions Provider To Environmental Waste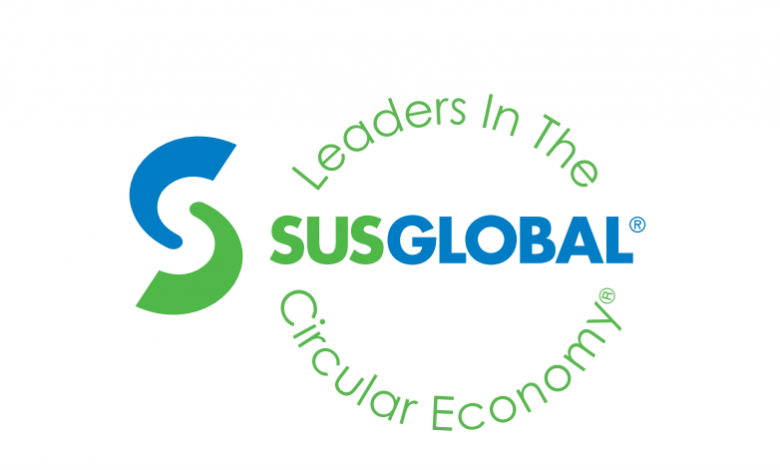 The demand for organic fertilizers has been increasing significantly over the years as nearly 33% of the world's adequate or high-quality food-producing land has been lost in the past 4 decades. Land degradation costs have been estimated at $40 billion annually across the globe and cultivators are looking to increase soil organic matter in order to maximize crop yields. According to research, every 1% increase in soil organic matter increases crop yields by nearly 12% given the improved ability to hold more water per acre. Our smallcap pick for the day is a company that operates in this fast-growing organic fertilizers market and is known to provide a wide variety of environmentally responsible solutions – SusGlobal Energy Corp. (OTCMKTS:SNRG).
What Does SusGlobal Do?
While SusGlobal Energy Corp.'s main offering is the SusGro organic fertilizer, it is far from being a pureplay fertilizer company. SusGlobal's fundamental model involves the conversion of organic waste material into valuable end products like biogas, liquid biofuels, compost, and organic liquid fertilizers. These products can then be converted into electricity, fuels, and fertilizers and sold to agricultural operations seeking to increase crop yields, amend the soil, and practice environmentally sound practices. This is why the company can be classified as a renewable energy company that focuses on obtaining, developing, and commercializing a portfolio of proprietary technologies in the waste to energy and regenerative products applications. It primarily serves municipalities in southern and central Ontario, Canada, in both rural and urban areas. SusGlobal uses sustainable and socially responsible solutions to address the concerns of climate change and the challenges of feeding a growing population, earning the company's reputation and trademark Leader in the Circular Economy. SusGlobal currently operates from two locations – Bellville, Eastern Ontario and Hamilton, Western Ontario. The company was established in 2014 and is headquartered in Toronto, Canada.
Key Revenue Streams
SusGlobal Energy Corp. is known to be the developer of SusGro, an award-winning, innovative and pathogen-free organic liquefied fertilizer. The company's core revenue stream involves the sale of this fertilizer to consumer markets under private labels with a distribution across big box stores and to the agricultural industry for wine, cannabis, and various organic crops. The company has a vast base of intellectual property and can generate licensing revenues for the same. Given its environment-focused business model, the company also manages to earn Government subsidies as well as tipping fees from municipal corporations for Green Bin Programs.
The company also has a strong revenue stream in the form of the sale of carbon credits. It recently announced that its fully-owned subsidiary SusGlobal Energy Belleville Ltd. has signed an Offset Development and Marketing Agreement with Bluesource Canada ULC. The primary reason behind this collaboration is to develop and promote greenhouse gas offset credits from SusGlobal 's 49-acre Organic and Non-Hazardous Waste Processing & Composting Facility in Belleville, Ontario. It is worth mentioning that for over 20 years, Bluesource has been at the forefront of innovative climate change solutions. Its portfolio of high-quality environmental goods from over 20 different technologies is now supplemented by this partnership, which is available in more than 100 locations across the US and Canada. The collaboration with SusGlobal is a prime example of Bluesource's expertise in identifying, developing, acquiring, and marketing offsets that provide a substantial environmental benefit. Moreover, this monetization is a stimulating development for the company's mission to decrease organic waste from wood, leaf, and yard material, treated municipal sewage waste, residential curbside green bin material, or source separated organics paper sludge that would otherwise be destined for landfills. Furthermore, management anticipates that the value of these credits will reflect in the company's first-quarter 2022 reporting. They are also thrilled to meet this milestone and increase shareholder value.
New Ontario Facility
SusGlobal opened the door to multiple new opportunities with a new site, a 40,535 square foot facility on 3.26 acres in Hamilton, Ontario. The facility provides added production capacity and has an Environmental Compliance Approval (ECA) to treat 65,884 metric tonnes of organic waste per year round the clock. The new site serves the greater Toronto/ Hamilton Area, which has the densest population in Canada and joins the company's 120,000-ton facility in Belleville, Ontario. Moreover, the facility will manufacture, distribute, and warehouse SusGroTM organic liquid fertilizer and other products for the wine, cannabis, and agriculture industries, as well as support SusGlobal's ongoing innovative research and development. According to Marc Hazout, president and CEO of SusGlobal, this acquisition will exponentially increase the company's capacity for commercialization and distribution of their proprietary products, allowing them to ramp up revenues and cash flows through fertilizer sales, tipping costs for intaking urban organic waste, and carbon credits as Leaders in The Circular Economy.
Waste Processing In Florida
SusGlobal's management sees an excellent market opportunity in Florida which has gone all-in with its assurance to protecting the environment of the Sunshine State. The Florida Department of Health, Florida Department of Environmental Protection, and Florida Fish and Wildlife Conservation Commission are collaborating to protect and restore Florida's environment as part of the governor's four-year, $2.5 billion investment to protect Florida's water quality. A critical component of this effort is the involvement of sustainable waste management partners. SusGlobal Energy will join the effort in Florida by opening a new organic waste-processing facility in Fort Myers. SusGlobal's first project in the United States, the Lee County facility, joins two other SusGlobal organic waste-processing facilities in Belleville and Hamilton, Ontario. Furthermore, SusGlobal uses patented technology in all of its services to convert organic waste into nutrient-rich organic fertilizer and pathogen-free liquid compost, diverting organic waste from landfills and lowering greenhouse gas (GHG) emissions. The processes have the dual benefit of preventing earth-destroying substances like methane from escaping into the atmosphere while also producing fuels that can replace the use of non-renewable energy sources like coal, oil, or natural gas. In addition to the waste-processing aspects of SusGlobal's entry into the US market, it sells an organic liquid fertilizer SusGro BioFertilizer. It is worth highlighting that as leaders in the circular economy, the management is well on track to grow SusGlobal into a significant sustainable waste-to-energy and regenerative products provider across North America.
Final Thoughts

We can see SusGlobal's stock price maintaining a more or less sideways trajectory for the next few months. It is generating close to $1.6 million in revenues as per its 2020 data and its quarterly performance in 2021 has also been strong. The reason why we see this company scaling rapidly is because it has just begun tapping the vast, multibillion dollar U.S. market starting with Florida and California after a decent market presence in Canada. Apart from the fertilizer sales and the carbon credits monetization, the company can promote its organic waste solutions in Europe through licensing agreements which is a straight addition to the top-line. SusGlobal has an ambitious and experienced management team and we believe that the company could really touch the sky in the field of organic waste management.
Disclaimer
This website is a wholly owned subsidiary of Salesparq, LLC, herein referred to as Salesparq, LLC. Our publications are a commercial advertisement and are for general information purposes ONLY. We are engaged in the business of marketing and advertising companies for monetary compensation. We may receive compensation for this article on a PPC basis as an affiliate. Never invest in any stock featured on our site or emails unless you can afford to lose your entire investment. The disclaimer is to be read and fully understood before using our services, joining our site or our email/blog list as well as any social networking platforms we may use.PLEASE NOTE WELL: Salesparq, LLC and its employees are not a Registered Investment Advisor, Broker Dealer or a member of any association for other research providers in any jurisdiction whatsoever.Release of Liability: Through use of this website viewing or using you agree to hold Salesparq, LLC, its operators owners and employees harmless and to completely release them from any and all liability due to any and all loss (monetary or otherwise), damage (monetary or otherwise), or injury (monetary or otherwise) that you may incur. The information contained herein is based on sources which we believe to be reliable but is not guaranteed by us as being accurate and does not purport to be a complete statement or summary of the available data. Salesparq, LLC encourages readers and investors to supplement the information in these reports with independent research and other professional advice. All information on featured companies is provided by the companies profiled, or is available from public sources and Salesparq, LLC makes no representations, warranties or guarantees as to the accuracy or completeness of the disclosure by the profiled companies. None of the materials or advertisements herein constitute offers or solicitations to purchase or sell securities of the companies profiled herein and any decision to invest in any such company or other financial decisions should not be made based upon the information provided herein. Instead Salesparq, LLC strongly urges you conduct a complete and independent investigation of the respective companies and consideration of all pertinent risks. Readers are advised to review SEC periodic reports: Forms 10-Q, 10K, Form 8-K, insider reports, Forms 3, 4, 5 Schedule 13D. Salesparq, LLC is compliant with the Can Spam Act of 2003. Salesparq, LLC does not offer such advice or analysis, and Salesparq, LLC further urges you to consult your own independent tax, business, financial and investment advisors. Investing in micro-cap and growth securities is highly speculative and carries and extremely high degree of risk. It is possible that an investors investment may be lost or impaired due to the speculative nature of the companies profiled. The Private Securities Litigation Reform Act of 1995 provides investors a safe harbor in regard to forward-looking statements. Any statements that express or involve discussions with respect to predictions, expectations, beliefs, plans, projections, objectives, goals, assumptions or future events or performance are not statements of historical fact may be forward looking statements. Forward looking statements are based on expectations, estimates, and projections at the time the statements are made that involve a number of risks and uncertainties which could cause actual results or events to differ materially from those presently anticipated. Forward looking statements in this action may be identified through use of words such as projects, foresee, expects, will, anticipates, estimates, believes, understands, or that by statements indicating certain actions & quote; may, could, or might occur. Understand there is no guarantee past performance will be indicative of future results.In preparing this publication, Salesparq, LLC has relied upon information supplied by its customers, publicly available information and press releases which it believes to be reliable; however, such reliability cannot be guaranteed. Investors should not rely on the information contained in this website. Rather, investors should use the information contained in this website as a starting point for doing additional independent research on the featured companies. Salesparq, LLC has not been compensated for this article. The advertisements in this website are believed to be reliable, however, Salesparq, LLC and its owners, affiliates, subsidiaries, officers, directors, representatives and agents disclaim any liability as to the completeness or accuracy of the information contained in any advertisement and for any omissions of materials facts from such advertisement. Salesparq, LLC is not responsible for any claims made by the companies advertised herein, nor is Salesparq, LLC responsible for any other promotional firm, its program or its structure. Salesparq, LLC is not affiliated with any exchange, electronic quotation system, the Securities Exchange Commission or FINRA.