News
The Phase 1a/1b Human Clinical Trial of NV-CoV-2, the Company's Broad-Spectrum Antiviral Drug, is Progressing Successfully, Reports NanoViricides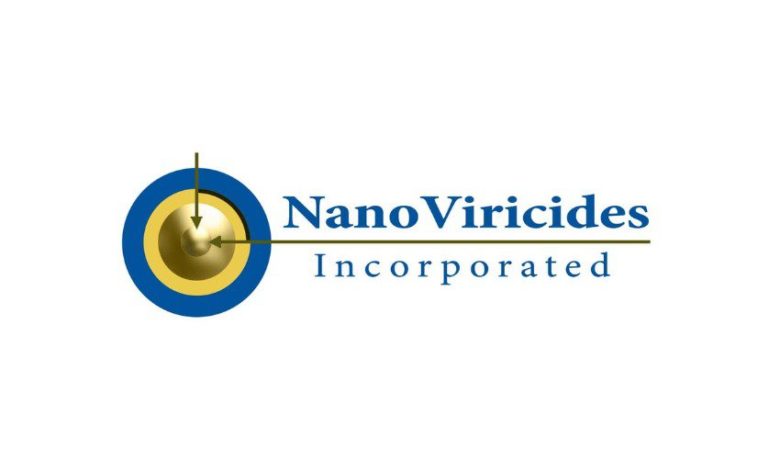 Shelton, Connecticut — August 21, 2023 — NanoViricides, Inc. (NYSE American: NNVC) (the "Company"), a leader in the development of highly effective antiviral therapies based on a novel nanomedicines technology, reported today that the Phase 1a/1b Human Clinical Trial of NV-CoV-2, the Company's broad-spectrum antiviral drug, is progressing successfully.
Healthy Volunteers Recruitment for Phase 1a and Phase 1b is Progressing Satisfactorily:
The Company reports that its Indian collaborator and drug sponsor, Karveer Meditech Pvt. Ltd., India, has communicated that approximately 26 out of the target of 36 healthy volunteers in the various cohorts in the Phase 1a Single-Ascending-Dose ("SAD") have already completed the study. Additionally, 17 out of the target of 36 healthy volunteers in the various cohorts in the Phase 1b Multiple-Ascending-Dose ("MAD") part of the clinical trial have already completed the study.
No Adverse Events Found in the Healthy Volunteers Cohorts to Date:
No adverse events or serious adverse events were found in the SAD or MAD studies to date, in either the NV-CoV-2 Oral Syrup or the NV-CoV-2 Oral Gummies administration cohorts.
Recruitment in COVID Patient Treatment Part of Phase 1b to Begin Soon:
The CRO, PristynCR, India, has advised us that they have requested approval from the Ethics Committee to begin recruitment into the Phase 1b COVID Patient Treatment part of the clinical trial, based on the excellent safety and tolerability of the drug.
The Phase 1b Part of Treatment of COVID Patients is designed to provide initial indications of effectiveness and dose requirements.
"NV-CoV-2 can be expected to be a game-changing broad-spectrum antiviral if its effectiveness in the COVID patients in this clinical trial demonstrates results consistent with the observed extremely strong effectiveness in pre-clinical animal studies," said Anil R. Diwan, Ph.D., Executive Chairman and President of the Company, adding, "The excellent safety and tolerability of NV-CoV-2 in both formulations in the clinical trials is consistent with the results of pre-clinical animal studies, giving us confidence that our pre-clinical animal studies can be expected to be predictive of human clinical trials."
COVID Virus Continues to Mutate, Posing a Strong and Continued Threat:
SARS-CoV-2 virus continues to mutate unabated, generating new variants much faster than vaccines can be developed, and the possibility of a severely pathogenic variant similar to the delta variant remains. The WHO began monitoring BA.2.86 as a new "variant under monitoring" because it carries more than 30 mutations over its parent of lineage BA.2, and because it has already been found in four distant parts of the globe (https://www.who.int/activities/tracking-SARS-CoV-2-variants). While EG.5 is currently the dominant COVID variant in the USA, it is likely to be replaced by BA.2.86.
Dr. Dan Barouch, Director of the Center for Virology and Vaccine Research at Beth Israel Deaconess Medical Center in Boston, said it's too soon to tell how much protection the new vaccine shots could provide against BA.2.86, but the variant is "not a good match" for the updated boosters, according to NBC News (https://www.nbcnews.com/health/health-news/cdc-monitoring-new-covid-variant-cases-guidance-rcna100613).
COVID waves are expected to continue because of novel variants appearing constantly. However, with the built-up immunity from prior SARS-CoV-2 exposures and infections with several variants, as well as the earlier vaccinations, the fatality rates are expected to remain low.
Nevertheless, the COVID waves continue to cause an adverse economic impact worldwide that is substantially greater than that caused by influenza viruses.
NV-CoV-2 Addresses an Unmet Medical Need for Broad-Spectrum, Safe and Effective Antiviral Drug Against Multiple Viral Threats:
There is a significant unmet medical need for a broad-spectrum anti-coronavirus drug that is effective and useable in all segments of the population. There are substantial limitations for all currently approved COVID drugs in terms of both the eligibility of a COVID patient, and the effectiveness of the drug. The Company believes that the excellent safety and the distinctly different mechanism of NV-CoV-2 support the use of this drug across all patient populations.
Additionally, NV-387, the active pharmaceutical ingredient ("API") of NV-CoV-2 has demonstrated strong antiviral activity against lethal lung infection by RSV in pre-clinical studies. RSV is a virus particularly threatening to vulnerable infants, young children, older adults, and immunocompromised populations.
There is no approved drug for the treatment of RSV infection, except the toxic drug ribavirin which is only indicated for very severe cases due to its severe hemotoxicity.
Phase 2 Human Clinical Trials Towards Multiple Viral Threats:
The Company believes that subsequent to the completion of this Phase 1a/1b clinical trial, it will be able to seek permission from multiple regulatory agencies to conduct Phase 2 clinical trials for the treatment of at least COVID and RSV.
Strong Market Sizes Addressed by NV-CoV-2:
In addition to the well-known strong and continuing market size for COVID drugs, GrowthPlus Reports, in June 2023, has said that the market size for RSV therapeutics was worth $1.8 Billion in 2022, and is expected to grow at a CAGR of 18.9%, reaching $8.73 Billion by 2031[1].
NV-387 Acts by a Novel Mechanism:
The Company developed NV-387 in response to the COVID pandemic as a broad-spectrum, pan-coronavirus antiviral. It was designed to "look like a cell" to the virus, displaying copious amounts of sites to which the virus binds on the surface of the nanoviricide nanomicelle, to trap and destroy the virus particle, rendering it incapable of infecting another cell.
The Company calls this novel antiviral mechanism "Re-Infection Blocker".
Expanding Indications of NV-387:
NV-387 employs mimics of well known attachment sites on the cells commonly used by viruses called sulfated proteoglycans. Since these attachment receptors are used by over 90% of human pathogenic viruses, the Company anticipated that NV-387 may have effectiveness against many viruses beyond coronaviruses, our initial focus.
RSV is the first non-coronavirus that the Company has evaluated for susceptibility to NV-387. The Company plans to pursue exploration of activity of NV-387 against additional viruses to further expand its spectrum of applicability.
NanoViricides, Inc. (the "Company") (www.nanoviricides.com) is a clinical stage company that is creating special purpose nanomaterials for antiviral therapy. The Company's novel nanoviricide® class of drug candidates are designed to specifically attack enveloped virus particles and to dismantle them. Our lead drug candidate is NV-CoV-2, that contains the active pharmaceutical ingredient ("API") NV-387, for the treatment of COVID caused by SARS-CoV-2 coronavirus. NV-CoV-2 in Phase 1a/1b human clinical trials for evaluation of safety and tolerability in healthy volunteers and COVID patients, as well as initial indications of effectiveness in COVID patients.
The same API, NV-387, was recently demonstrated to be active against RSV as well.
Our other advanced candidate is NV-HHV-1 for the treatment of Shingles.
The Company cannot project exact dates for the regulatory activities in progressing its drug candidates because of the Company's significant dependence on external collaborators and consultants.
The Company is currently focused on advancing NV-CoV-2 through Phase I/II clinical trials.
NV-CoV-2 is the Company's nanoviricide drug candidate for COVID. NV-CoV-2-R is another drug candidate for COVID that is made up of NV-CoV-2 with Remdesivir, an already approved drug, encapsulated within its polymeric micelles. Remdesivir is developed by Gilead. The Company has developed both of its own drug candidates NV-CoV-2 and NV-CoV-2-R independently.
The Company is also developing a broad pipeline of drugs against a number of viruses, with preclinical safety and effectiveness successes achieved already in many cases. NanoViricides' platform technology and programs are based on the TheraCour® nanomedicine technology of TheraCour, which TheraCour licenses from AllExcel. NanoViricides holds a worldwide exclusive perpetual license to this technology for several drugs with specific targeting mechanisms for the treatment of the following human viral diseases: Human Immunodeficiency Virus (HIV/AIDS), Hepatitis B Virus (HBV), Hepatitis C Virus (HCV), Rabies, Herpes Simplex Virus (HSV-1 and HSV-2), Varicella-Zoster Virus (VZV), Influenza and Asian Bird Flu Virus, Dengue Viruses, Japanese Encephalitis Virus, West Nile Virus, Ebola/Marburg Viruses, and Coronaviruses. The Company intends to obtain a license for poxviruses, enteroviruses, RSV and other viruses that it engages into research for, if the initial research is successful. TheraCour has not denied any licenses requested by the Company to date. The Company's business model is based on licensing technology from TheraCour Pharma Inc. for specific application verticals of specific viruses, as established at its foundation in 2005.
Disclosure Statement
This press release contains forward-looking statements that reflect the Company's current expectation regarding future events. Actual events could differ materially and substantially from those projected herein and depend on a number of factors. Certain statements in this release, and other written or oral statements made by NanoViricides, Inc. are "forward-looking statements" within the meaning of Section 27A of the Securities Act of 1933 and Section 21E of the Securities Exchange Act of 1934. You should not place undue reliance on forward-looking statements since they involve known and unknown risks, uncertainties and other factors that are, in some cases, beyond the Company's control and that could, and likely will, materially affect actual results, levels of activity, performance or achievements. The Company assumes no obligation to publicly update or revise these forward-looking statements for any reason, or to update the reasons actual results could differ materially from those anticipated in these forward-looking statements, even if new information becomes available in the future. Important factors that could cause actual results to differ materially from the company's expectations include, but are not limited to, those factors that are disclosed under the heading "Risk Factors" and elsewhere in documents filed by the company from time to time with the United States Securities and Exchange Commission and other regulatory authorities. Although it is not possible to predict or identify all such factors, they may include the following: demonstration and proof of principle in preclinical trials that a nanoviricide is safe and effective; successful development of our product candidates; our ability to seek and obtain regulatory approvals, including with respect to the indications we are seeking; the successful commercialization of our product candidates; and market acceptance of our products. In particular, as is customary, the Company must state the risk factor that the path to typical drug development of any pharmaceutical product is extremely lengthy and requires substantial capital. As with any drug development efforts by any company, there can be no assurance at this time that any of the Company's pharmaceutical candidates would show sufficient effectiveness and safety in human clinical trials to lead to a successful pharmaceutical product, including our coronavirus drug development program.
Contact:
NanoViricides, Inc.
info@nanoviricides.com
Public Relations Contact:
MJ Clyburn
TraDigital IR
clyburn@tradigitalir.com
Source: NanoV
[1] https://finance.yahoo.com/news/respiratory-syncytial-virus-rsv-therapeutics-093200835.html?guccounter=1&guce_referrer=aHR0cHM6Ly9kdWNrZHVja2dvLmNvbS8&guce_referrer_sig=AQAAAJXyjZT5Eielym71qZ0IBGYvgi3hzLSE58E-lHgXYBqe05twy3ZebjDbrt-UQegh3oVT7jvFPFYFIUfhjVwW0eguJwwbdSkRaOqkUrwAE38mmEqGdq_TJ1mwmBd95cGsHyvreIVtgdVm2RhQfzyUiQvFrjQKvale9YMdc5vLUTFc