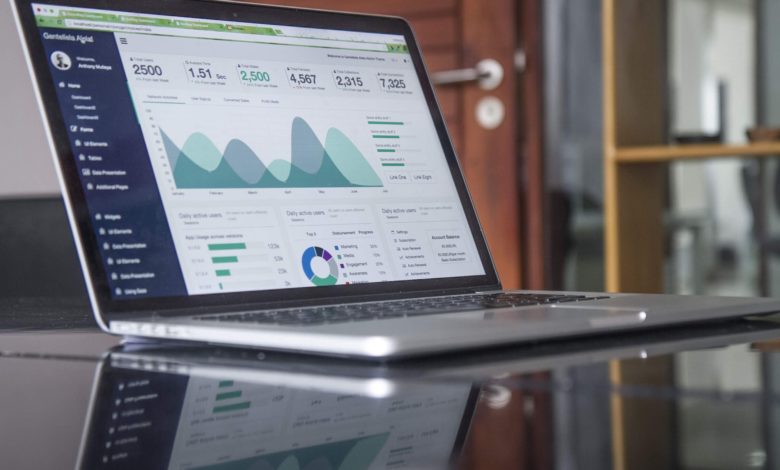 In the evolving landscape of finance, technology is rapidly reshaping how investors analyze and evaluate small-cap stocks. The world of investments is no longer solely reliant on human expertise; advanced technological tools are now at the forefront, empowering investors with unparalleled insights and capabilities. Let's explore some of the transformative ways technology is revolutionizing small-cap stock analysis.
AI-Driven Analytics
Harnessing the power of artificial intelligence (AI), investors are now able to dissect vast amounts of data, extracting intricate patterns and trends that might otherwise escape human observation. By sifting through financial statements, news articles, social media posts, and and other sources, AI can identify correlations, anticipate market movements, and even create predictive models for future stock performance. AI's analytical prowess amplifies the investor's toolkit, enabling them to make more informed decisions and react promptly to changing market dynamics.
Big Data: Illuminating the Path to Informed Decisions
The concept of big data has gained significant traction in recent years, and its application in stock analysis is no exception. With big data analytics, investors can tap into datasets encompassing customer behavior, market trends, and regulatory changes. This wealth of information provides an enriched understanding of the factors that influence small-cap stock performance. Armed with insights from big data analysis, investors can identify emerging trends, assess potential risks, and make well-informed investment choices.
Automated Trading: Navigating Markets with Precision
Automated trading systems, driven by algorithms, have become a staple in the modern investment landscape. These systems execute trades without human intervention, capitalizing on market trends and opportunities that might elude human traders. The speed and accuracy of automated trading systems enable investors to capitalize on market inefficiencies, execute trades with precision, and manage portfolios more dynamically.
Social Media's Influence
The rise of social media has introduced a novel dimension to small-cap stock analysis: capturing investor sentiment. Monitoring social media platforms provides a real-time pulse on what investors are discussing and thinking about specific stocks. By gauging sentiment and identifying potential trends through social media analysis, investors gain a unique perspective that complements traditional analytical methods.
Benefits of Integrating Technology into Small-Cap Stock Analysis
The integration of technology into small-cap stock analysis brings forth a variety of benefits:
1. Increased Efficiency: Technology empowers investors to process vast amounts of data swiftly, freeing up time for strategic decision-making.
2. Improved Accuracy: AI-driven insights unveil patterns and trends that elude human observation, leading to more accurate investment choices.
3. Reduced Risk: Technological tools help in identifying hidden risks, allowing investors to make prudent choices and avoid pitfalls.
Navigating the Risks
While the benefits are unquestionable, it's important to address potential risks associated with technology-driven stock analysis:
1. Data Bias: AI systems can yield inaccurate results if fed biased data, leading to skewed insights and decisions.
2. Algorithmic Errors: Automated trading systems, if not rigorously tested, can execute faulty trades, resulting in financial losses.
3. Security Concerns: The digital nature of technology-based systems poses cybersecurity threats that could compromise sensitive investment data.
Final Thoughts
In conclusion, the marriage of technology and finance has ushered in a new era of small-cap stock analysis. From AI-powered insights to big data-driven decisions and automated trading, these technological advancements are changing the landscape of investing. While the benefits are undeniable, investors should still remain vigilant about potential risks and work toward maximizing the potential of technology while mitigating the risks. As technology continues to evolve, so too will the strategies investors employ to navigate the complex world of small-cap stocks.
Disclaimer
This website is a wholly owned subsidiary of SCD Media, LLC, herein referred to as Smallcaps Daily. Our publications are a commercial advertisement and are for general information purposes ONLY. We are engaged in the business of marketing and advertising companies for monetary compensation. We may receive compensation for this article on a PPC basis as an affiliate. Never invest in any stock featured on our site or emails unless you can afford to lose your entire investment. The disclaimer is to be read and fully understood before using our services, joining our site or our email/blog list as well as any social networking platforms we may use. PLEASE NOTE WELL: Smallcaps Daily and its employees are not a Registered Investment Advisor, Broker Dealer or a member of any association for other research providers in any jurisdiction whatsoever.Release of Liability: Through use of this website viewing or using you agree to hold Smallcaps Daily, its operators owners and employees harmless and to completely release them from any and all liability due to any and all loss (monetary or otherwise), damage (monetary or otherwise), or injury (monetary or otherwise) that you may incur. The information contained herein is based on sources which we believe to be reliable but is not guaranteed by us as being accurate and does not purport to be a complete statement or summary of the available data. Smallcaps Daily encourages readers and investors to supplement the information in these reports with independent research and other professional advice. All information on featured companies is provided by the companies profiled, or is available from public sources and Smallcaps Daily makes no representations, warranties or guarantees as to the accuracy or completeness of the disclosure by the profiled companies. None of the materials or advertisements herein constitute offers or solicitations to purchase or sell securities of the companies profiled herein and any decision to invest in any such company or other financial decisions should not be made based upon the information provided herein. Instead Smallcaps Daily strongly urges you conduct a complete and independent investigation of the respective companies and consideration of all pertinent risks. Readers are advised to review SEC periodic reports: Forms 10-Q, 10K, Form 8-K, insider reports, Forms 3, 4, 5 Schedule 13D. Smallcaps Daily is compliant with the Can Spam Act of 2003. Salesparq, LLC does not offer such advice or analysis, and Smallcaps Daily further urges you to consult your own independent tax, business, financial and investment advisors. Investing in micro-cap and growth securities is highly speculative and carries and extremely high degree of risk. It is possible that an investors investment may be lost or impaired due to the speculative nature of the companies profiled. The Private Securities Litigation Reform Act of 1995 provides investors a safe harbor in regard to forward-looking statements. Any statements that express or involve discussions with respect to predictions, expectations, beliefs, plans, projections, objectives, goals, assumptions or future events or performance are not statements of historical fact may be forward looking statements. Forward looking statements are based on expectations, estimates, and projections at the time the statements are made that involve a number of risks and uncertainties which could cause actual results or events to differ materially from those presently anticipated. Forward looking statements in this action may be identified through use of words such as projects, foresee, expects, will, anticipates, estimates, believes, understands, or that by statements indicating certain actions & quote; may, could, or might occur. Understand there is no guarantee past performance will be indicative of future results.In preparing this publication, Smallcaps Daily, has relied upon information supplied by its customers, publicly available information and press releases which it believes to be reliable; however, such reliability cannot be guaranteed. Investors should not rely on the information contained in this website. Rather, investors should use the information contained in this website as a starting point for doing additional independent research on the featured companies. Smallcaps Daily has not been compensated for this article. The advertisements in this website are believed to be reliable, however, Smallcaps Daily and its owners, affiliates, subsidiaries, officers, directors, representatives and agents disclaim any liability as to the completeness or accuracy of the information contained in any advertisement and for any omissions of materials facts from such advertisement. Smallcaps Daily is not responsible for any claims made by the companies advertised herein, nor is Smallcaps Daily responsible for any other promotional firm, its program or its structure. Smallcaps Daily is not affiliated with any exchange, electronic quotation system, the Securities Exchange Commission or FINRA.