Featured
Tiziana Life Sciences: Advancing Towards Phase II Clinical Trials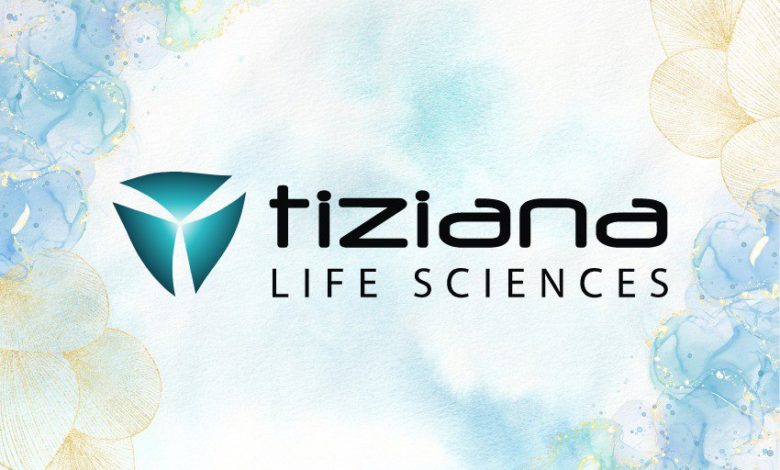 In the world of pharmaceuticals, monoclonal antibodies have a long history of blockbuster success, with drugs like Humira® dominating globally. These antibodies, used to target various indications including autoimmune disorders and degenerative diseases, possess the potential to generate billions of dollars in revenue. However, there is currently no fully human anti-CD3 monoclonal antibody available on the market. Enter Tiziana Life Sciences (NASDAQ: TLSA), an under-the-radar biotech company that is developing the first fully human anti-CD3 monoclonal antibody. With this groundbreaking development, readers at SmallCaps Daily have the opportunity to get in on the ground floor of a potentially massive success story. We previously covered TLSA earlier this year but we think it's worth revisiting the Company now as we explore its recent milestones and the immense blockbuster potential it holds.
About the Company
Headquartered in London, Tiziana Life Sciences is a biotechnology company founded in 1998, specializing in the discovery and development of innovative molecules for the treatment of human diseases, particularly in the fields of oncology and immunology. At the forefront of their immunology portfolio is Foralumab (TZLS-401), an exceptional fully human anti-CD3 monoclonal antibody (mAb) with the potential to address a range of diseases, including multiple sclerosis and Type-1 diabetes. Tiziana also focuses on the development of Milciclib (TZLS-201), a small molecule inhibitor designed to target multiple cyclin-dependent kinases, tropomycin receptor kinases, and Src family kinases that play crucial roles in cell growth and cancer progression. While both candidates show promise, Foralumab stands out as their most promising drug, advancing rapidly through various stages of clinical trials.
Foralumab – A Potentially Revolutionary Treatment
Foralumab, a monoclonal antibody, shows great potential in revolutionizing the treatment of neurodegenerative diseases like Multiple Sclerosis (MS), Alzheimer's Disease, and Amyotrophic Lateral Sclerosis (ALS). Successful Phase 1 clinical trials have been completed, and positive outcomes were observed in a Phase 2 trial for non-hospitalized COVID-19 patients using intranasal foralumab. Ongoing administration to secondary progressive MS patients has also shown promising patient benefits. Foralumab's activation of regulatory T cells provides targeted immunomodulation and therapeutic advantages. Tiziana has filed a patent application to enhance the efficacy of CAR-T therapy using foralumab in combination with co-stimulatory molecules and inhibitors, potentially improving the success rate of CAR-T therapy for cancer and other diseases.
Clinical Progress Updates
Tiziana Life Sciences is making significant progress in advancing its intranasal anti-CD3 monoclonal antibody, foralumab, in the treatment of various neurodegenerative diseases. In the Phase 1 clinical trials of foralumab, both nasal and oral administrations showed promising results. The nasal administration of low doses of foralumab to healthy volunteers demonstrated positive immune effects, stimulating regulatory T cells (Tregs) that are crucial for clinical benefits. The primary focus of the study was to assess safety, tolerability, and biomarkers of immunomodulation. Interim results indicated no drug-related safety concerns. Similarly, the oral administration of foralumab in healthy volunteers was well-tolerated across all tested doses, including the highest dose of 5 mg, with no drug-related safety issues reported.
The Company is now preparing to launch a Phase II clinical trial in non-active secondary progressive multiple sclerosis (SPMS) after observing promising results in the expanded access program. This program aims to evaluate the effectiveness of foralumab in improving the condition of SPMS patients. Tiziana is also exploring the potential of foralumab in treating other indications, including Alzheimer's disease and intracerebral hemorrhage. Exciting, preclinical studies conducted by Tiziana, have shed light on the therapeutic potential of intranasal foralumab in the context of intracerebral hemorrhage. Researchers found that administering the anti-CD3 antibody nasally reduced microglial activation and lesion volume following intracerebral hemorrhage. The treatment also showed promising results in terms of improving various behavioral outcomes, such as motor function, spatial learning, and working memory.
These advancements in Tiziana's research and development efforts highlight the potential of foralumab as a groundbreaking therapeutic approach for neurodegenerative diseases. The company's Chief Medical Officer, Dr. Matthew Davis has expressed optimism about TLSA's future ahead, including investigations into Long COVID and Alzheimer's disease.
Seizing Market Potential
Tiziana Life Sciences is generating significant interest with its clinical trial using foralumab, the first fully human anti-CD3 monoclonal antibody in clinical development. The Company's potential for blockbuster success is further highlighted by Sanofi's recent acquisition of Provention Bio for a staggering $2.9 billion.
With a significant market for multiple sclerosis (MS) and Alzheimer's disease, Tiziana Life Sciences has a prime opportunity to capture a share of this growing market. MS affects approximately one million people in the US, while over six million people are living with Alzheimer's disease, and these numbers are expected to rise with an aging population. The impact of these debilitating diseases on patients, caregivers, and families is substantial, and the cost of care is projected to reach $1.1 trillion for Alzheimer's patients by 2050. Tiziana's innovative drug development programs position them well to address these unmet medical needs. The MS treatment market is projected to reach $30.55 billion by 2030, with a compound annual growth rate (CAGR) of 2.31%, while the Alzheimer's disease market is expected to reach $9.6 billion by 2026, exhibiting a CAGR of 5.51%. Tiziana's foralumab could be a significant breakthrough in the treatment of Alzheimer's disease, where there are currently no curative options available.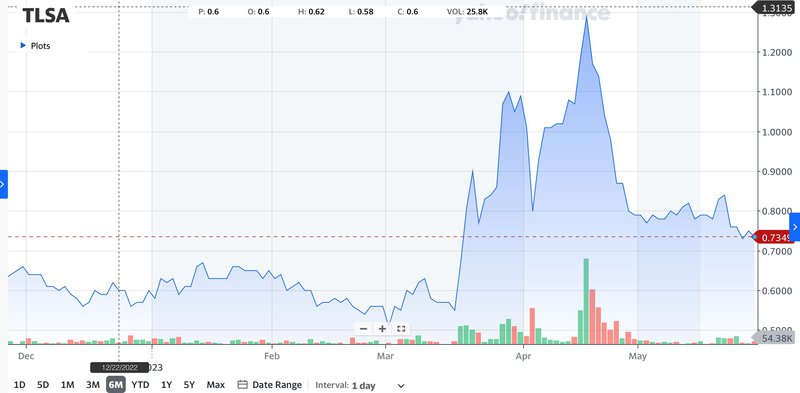 Final Thoughts
Tiziana's preparations to launch Phase II clinical trials offers an exciting opportunity to have on your watch-list. With its leading candidate, foralumab, demonstrating promising results in Phase I trials, including positive immune effects and a strong safety profile, Tiziana is primed for the next phase of development. The focus on non-active secondary progressive multiple sclerosis (SPMS) in the upcoming Phase II trials further heightens the potential for this biotech company to make a significant impact. As Tiziana continues to advance its innovative immunomodulation therapies, we can look forward to substantial clinical progress and the prospect of future commercial success.
Disclaimer
This website is a wholly owned subsidiary of SCD Media, LLC, herein referred to as Smallcaps Daily. Our publications are a commercial advertisement and are for general information purposes ONLY. We are engaged in the business of marketing and advertising companies for monetary compensation. We may receive compensation for this article on a PPC basis as an affiliate. Never invest in any stock featured on our site or emails unless you can afford to lose your entire investment. The disclaimer is to be read and fully understood before using our services, joining our site or our email/blog list as well as any social networking platforms we may use. PLEASE NOTE WELL: Smallcaps Daily and its employees are not a Registered Investment Advisor, Broker Dealer or a member of any association for other research providers in any jurisdiction whatsoever.Release of Liability: Through use of this website viewing or using you agree to hold Smallcaps Daily, its operators owners and employees harmless and to completely release them from any and all liability due to any and all loss (monetary or otherwise), damage (monetary or otherwise), or injury (monetary or otherwise) that you may incur. The information contained herein is based on sources which we believe to be reliable but is not guaranteed by us as being accurate and does not purport to be a complete statement or summary of the available data. Smallcaps Daily encourages readers and investors to supplement the information in these reports with independent research and other professional advice. All information on featured companies is provided by the companies profiled, or is available from public sources and Smallcaps Daily makes no representations, warranties or guarantees as to the accuracy or completeness of the disclosure by the profiled companies. None of the materials or advertisements herein constitute offers or solicitations to purchase or sell securities of the companies profiled herein and any decision to invest in any such company or other financial decisions should not be made based upon the information provided herein. Instead Smallcaps Daily strongly urges you conduct a complete and independent investigation of the respective companies and consideration of all pertinent risks. Readers are advised to review SEC periodic reports: Forms 10-Q, 10K, Form 8-K, insider reports, Forms 3, 4, 5 Schedule 13D. Smallcaps Daily is compliant with the Can Spam Act of 2003. Salesparq, LLC does not offer such advice or analysis, and Smallcaps Daily further urges you to consult your own independent tax, business, financial and investment advisors. Investing in micro-cap and growth securities is highly speculative and carries and extremely high degree of risk. It is possible that an investors investment may be lost or impaired due to the speculative nature of the companies profiled. The Private Securities Litigation Reform Act of 1995 provides investors a safe harbor in regard to forward-looking statements. Any statements that express or involve discussions with respect to predictions, expectations, beliefs, plans, projections, objectives, goals, assumptions or future events or performance are not statements of historical fact may be forward looking statements. Forward looking statements are based on expectations, estimates, and projections at the time the statements are made that involve a number of risks and uncertainties which could cause actual results or events to differ materially from those presently anticipated. Forward looking statements in this action may be identified through use of words such as projects, foresee, expects, will, anticipates, estimates, believes, understands, or that by statements indicating certain actions & quote; may, could, or might occur. Understand there is no guarantee past performance will be indicative of future results.In preparing this publication, Smallcaps Daily, has relied upon information supplied by its customers, publicly available information and press releases which it believes to be reliable; however, such reliability cannot be guaranteed. Investors should not rely on the information contained in this website. Rather, investors should use the information contained in this website as a starting point for doing additional independent research on the featured companies. Smallcaps Daily has not been compensated for this article. The advertisements in this website are believed to be reliable, however, Smallcaps Daily and its owners, affiliates, subsidiaries, officers, directors, representatives and agents disclaim any liability as to the completeness or accuracy of the information contained in any advertisement and for any omissions of materials facts from such advertisement. Smallcaps Daily is not responsible for any claims made by the companies advertised herein, nor is Smallcaps Daily responsible for any other promotional firm, its program or its structure. Smallcaps Daily is not affiliated with any exchange, electronic quotation system, the Securities Exchange Commission or FINRA.