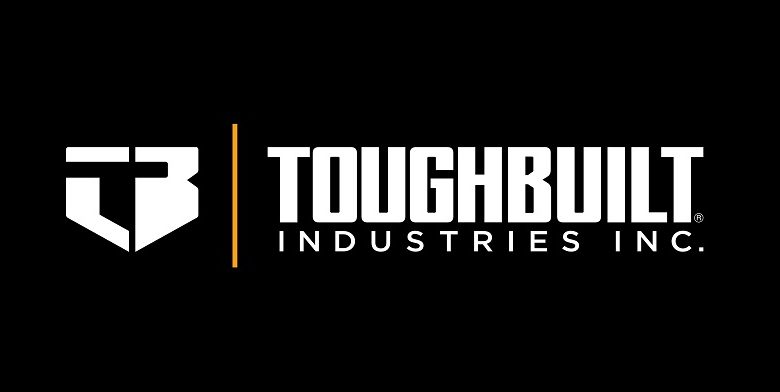 After a series of articles covering pharma, biotech, and energy stocks, our next small cap pick is a very interesting play within the industrial products space – Toughbuilt Industries (NASDAQ:TBLT). While industrials as a sector have been hit due to their heavy dependence on China amid the fears of the Wuhan coronavirus, it appears to be an excellent opportunity to grab undervalued small caps. we believe Toughbuilt Industries perfectly fits the bill. While the stock is currently trading at 20 cents a share, we don't think the valuation adequately reflects some of the excellent products in its pipeline and its rapidly growing distribution across a large addressable market.
What Does Toughbuilt Do?
ToughBuilt Industries is an innovator within the home improvement and construction products space. The company designs, develops, manufactures, and distributes a number of innovative products for the building industry in the United States and across the globe. With a core focus on safety, Toughbuilt's key offerings include tool pouches, tool rigs, tool belts and accessories, tools bags, totes, office organizers, laptop bags, cell phone and tablet covers, and kneepads. Its product offering also includes sawhorses, miter saws, table saws, and roller stands, and gloves. The California-based company uses Toughbuilt as its brand name and its products are sold through retail outlets, big box stores, professional outlets, e-commerce platforms, as well as direct marketing to construction companies. Founded in 2012, Toughbuilt competes with the likes of DeWalt, Milwaukee Tool, Valeo, and Hilti.
Innovation Leads The Way
Toughbuilt is not just a toolmaker or a drill-maker. The company seeks to offer every potential product that falls within the umbrella of tools and safety in the construction process. Whether it is hammers and wrenches, or measurement tools, stands, screwdrivers, pouches, or even mobile phones, Toughbuilt covers it all. The company is launching dozens of new SKUs each quarter and has a very interesting pipeline which includes offerings like thermal imaging, meter testing, and dual laser measurement. These and many other reasons are why we believe Toughbuilt can prosper in an industry which has larger players like DeWalt that are purely focused on tools and drills alone. All its innovative offerings are jobsite-tested, and it has the capability to become a market leader in every new category it ventures into.
The company focuses on high-quality offerings and a minimal time-to-market. Interestingly, Toughbuilt has an average inventory turnover of only 27.88 days which is better than 94% of the companies within the Industrials space as per Gurufocus data. We believe this is a testament to its focus on high quality products. One of management's top priority to accelerate growth will be the expansion of its capacity and the addition of new SKUs.
A Large Addressable Market With Unmet Needs
While Toughbuilt provides a wide variety of tools and safety solutions to the construction industry, its pricing is well within the affordable range and is competitively priced to compete with the likes of DeWalt. The company caters to a $350 billion home improvement market which grew at more than 5% in 2019. Its target customer base is as high as 12.5 million Americans including construction employees, production employees, and supervisors. The management aims to target professionals like plumbers, electricians, painters, architects, carpenters, building inspectors, surveyors, roofers, and different kinds of contractors to push for direct sale of its products. Given the ongoing demand for better safety of these professionals as well as increased efficiency in executing their tasks, Toughbuilt's products should be in high demand among this community.
Global Expansion Strategy
While Toughbuilt is a small company in a space dominated by giants like DeWalt, it differentiates itself from the pack through constant innovation. The company has developed more than 70 new SKUs in the past quarter and is distributing them through a wide network of online and offline retailers. In the United States, its key partners include giants like Lowe's (NYSE:LOW), Home Depot (NYSE:HD), Walmart (NYSE:WMT), and Menards. Its key partners in the rest of the world include Leroy Merlin (Europe), Sodimac (Latin America), Kincrome, and Bunnings Warehouse (UK, Australia, and New Zealand). The management is also in the process of penetrating second-tier stores such as True Value, Ace, and HD Supply. Its online retail strategy is currently focused on Amazon and so far the company has gained good traction. With access to 3,400 retail outlets in the United States and distribution in 22 countries, Toughbuilt shas plenty of opportunity for growth and expansion.
Toughbuilt Is Undervalued And This Is An Excellent Opportunity
As seen in the chart above, Toughbuilt stock has gone through some tough times. Factors that may have played a role in this decline include slower industrial production and construction spending, the U.S. China trade battle and most recently concerns about how the coronavirus will affect growth. It must be noted that Toughbuilt's business grew as much as 22.1% across the first 9 months of 2019 and we believe is poised for stronger growth in 2020 with nearly a 100 new SKUs expected to be launched in this year. We think the market is not factoring this into the price as we see the stock trading at a measly 0.15x Price to Sales ratio. Even if we factor Toughbuilt's Net Debt, the EV/Sales ratio is still 1.15 which is way below a realistic number, given the level of innovation of this company. We think, given these factors, there is ample room for multiple expansion and value creation for shareholders. A growing top-line should further add to shareholder value.
Key Takeaways
Given the coronavirus backdrop and markets under pressure all over the world, it is natural for investors to be cautious. However, for many this is also the time to be opportunistic and grab undervalued high-growth small caps like Toughbuilt. The company is on track for significant growth owing to its varied line of offerings and is trading at 20 cents a share or 0.15x Price to Sales which is extremely low. With its growing SKU offering and expanding distribution network, we believe Toughbuilt has a bright future ahead of it.