Featured
Troika Media Group: A Game Changing Acquisition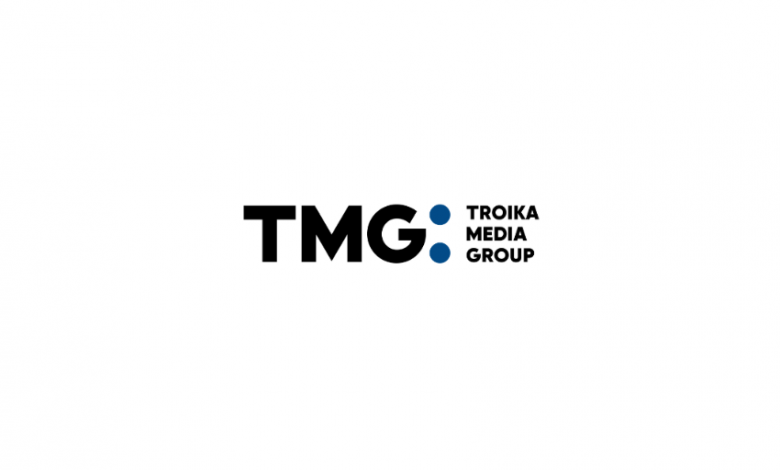 We have extensively covered Troika Media Group, Inc. (NASDAQ:TRKA) in the past as an emerging brand building and marketing consultancy. The company is provides a wide range of branding solutions for global clients, has a large and longstanding customer base, and has been making some positive announcements recently about exisitng and new client mandates. Troika has been helping eSports brands create more a more fan-centric approach, and has also entered the NFT (non-fungible token) domain. The company's most recent announcement concerns a massive EBITDA-accretive acquisition that is expected to add $300 million to its annualized top-line with minimal shareholder dilution. Let's have a look!
Troika Media – A Quick Recap
Troika Media Group, Inc. is a marketing services company specializing in delivering integrated branding, marketing, media, and analytics solutions using data and technology. Troika Services, Troika Design Group, and Mission-Media Holdings are operating units that provide solutions to clients. It was founded in November 2003 and is headquartered in Los Angeles, California.
Acquisition of Converge Direct
Troika Media Group came out with a big announcement of its acquisition of Converge Direct LLC and its affiliates, a leading independent marketing and customer acquisition business. Converge is a premier provider of performance marketing and managed services that provides customer acquisition services across the digital, offline, and emerging media sectors while utilizing a wide range of engagement channels. Converge uses a business intelligence-driven approach to media strategy, planning, and buying to help its clients meet their customer acquisition goals and KPIs while also achieving scale, efficiency, and on-time lead fulfilment. Clients can get best-in-class customer acquisition metrics with Converge's proprietary solutions and HELIX's business intelligent software.
A highlight of the $125 million Converge acquisition is that a majority of the purchase price is funded by a combination of new debt financing, a restricted stock grant, and cash on hand at closing. This implies minimal dilution for Troika shareholders in the near term. Troika has also signed a firm commitment to a senior secured credit facility for most of the purchase price. The acquisition adds around $300 million in annualized revenue and $23 million in adjusted EBITDA to Troika's revenues. After the acquisition, Converge's senior management team is expected to sign long-term employment agreements and take an active leadership role in the combined company after the deal closes. Additionally, Converge's 85 full-time employees are expected to join Troika, bringing the total number of full-time employees to around 200.
Troika Media has a long history of working with major global brands to build trust and increase customer and fan engagement. Thus, we believe Converge's acquisition puts them in the sweet spot of digital content, data, and digital media growth, as Troika moves from brand awareness and trial to conversion at a large scale. The management also anticipates this transaction will deepen and broaden their digital client offerings by combining strong top-line growth, solid margins, and a significant shareowner interest in the combined entities.
The NFT Upside
Apart from the Converge acquisition, Troika Media Group has been in the news for a number of other interesting updates. Its subsidiary Troika IO is the first publicly traded firm to safeguard its NFTs using the Bitcoin ledger. As luxury and fashion brands seek to profit from NFTs and crypto offerings, Troika IO will open up new possibilities for brands to list luxury assets coupled to NFTs using a common asset like Bitcoin. Besides, Redeeem NFT, Troika's NFT marketplace, is a luxury asset-backed NFT marketplace that lists a variety of rare luxury goods such as shoes and accessories, handbags and wallets, and collectible art pieces. Furthermore, Troika's marketplace makes buying NFTs simple for first-time buyers, and it accepts a variety of payment methods, including credit/debit cards, gift cards, ACH payments, and wire transfers. NFTs can also be purchased with cryptocurrencies, such as Bitcoin or supported stablecoins or altcoins and without using a wallet, making the process more user-friendly. These asset-backed NFTs can be sold on the Redeeem NFT marketplace, withdrawn to any private wallet, gifted to a friend, and redeemed as a physical item from a secure vault. On the other hand, Troika settles transactions on the Bitcoin blockchain using the Stacks network (STX). It uses Clarity smart contracts to link information about the physical object, such as where it came from, where it is now, and authentication details. According to Dr. Muneeb Ali, Hiro's CEO and Stacks' Founder, Bitcoin NFTs are largely ignored in favour of their Ethereum counterparts, even though they originated on the Bitcoin blockchain. Modern Bitcoin NFTs, on the other hand, give Bitcoiners a huge opportunity to express their culture. Overall, Stack's management is excited to see their community's creativity grow as Troika continues to build NFTs on Bitcoin easier through Stacks.
A Sports-Centric Approach
Troika Media Group is skilled in helping brands understand the importance of the fan experience in the sports industry. In the American market, brands that connect with fans and speak their language are known to outperform those that don't create fan-centric brands with loyal audiences and fans. Troika helps its clients achieve this fan-centric approach. The company has collaborated with Coca-Cola and the Los Angeles Rams on the SoFi Stadium oculus. As a matter of fact, Troika was named PointsBet Holdings Limited's creative agency in the fall of 2021. PointsBet is a pioneer in the industry, introducing new and unique ways to engage bettors, and the company expects demand to grow as legalized sports betting becomes more widespread. Drew Brees, an NFL legend, was at the centre of the campaign. On the other hand, Troika had long recognized the growth and potential of gaming and eSports. Therefore, they collaborated with VSPN, Asia's leading esports league, to redesign its premier international tournament, the 6th Honor of Kings Tournament. The tournament is organized in partnership with Tencent Holdings, one of the world's largest gaming companies. Overall, these partnerships and others with the PAC-12 Conference and F45 Training Holdings Inc. could provide Troika with more opportunities in the future.
Final Thoughts
Troika's stock is unquestionably undervalued right now. The company has generated around $23 million in the form of trailing twelve-month revenue and this acquisition adds around $300 million to the top-line while simultaneously adding only 75 million debt to its enterprise value. The company's bottom-line should be positive now as well. Thus, there is a good chance that the stock price could multiply as the integration of the acquisition moves forward. Overall, we are highly optimistic about Troika and we believe that the stock is a no-brainer investment at current levels.
Disclaimer
This website is a wholly owned subsidiary of Salesparq, LLC, herein referred to as Salesparq, LLC. Our publications are a commercial advertisement and are for general information purposes ONLY. We are engaged in the business of marketing and advertising companies for monetary compensation. We may receive compensation for this article on a PPC basis as an affiliate. Never invest in any stock featured on our site or emails unless you can afford to lose your entire investment. The disclaimer is to be read and fully understood before using our services, joining our site or our email/blog list as well as any social networking platforms we may use.PLEASE NOTE WELL: Salesparq, LLC and its employees are not a Registered Investment Advisor, Broker Dealer or a member of any association for other research providers in any jurisdiction whatsoever.Release of Liability: Through use of this website viewing or using you agree to hold Salesparq, LLC, its operators owners and employees harmless and to completely release them from any and all liability due to any and all loss (monetary or otherwise), damage (monetary or otherwise), or injury (monetary or otherwise) that you may incur. The information contained herein is based on sources which we believe to be reliable but is not guaranteed by us as being accurate and does not purport to be a complete statement or summary of the available data. Salesparq, LLC encourages readers and investors to supplement the information in these reports with independent research and other professional advice. All information on featured companies is provided by the companies profiled, or is available from public sources and Salesparq, LLC makes no representations, warranties or guarantees as to the accuracy or completeness of the disclosure by the profiled companies. None of the materials or advertisements herein constitute offers or solicitations to purchase or sell securities of the companies profiled herein and any decision to invest in any such company or other financial decisions should not be made based upon the information provided herein. Instead Salesparq, LLC strongly urges you conduct a complete and independent investigation of the respective companies and consideration of all pertinent risks. Readers are advised to review SEC periodic reports: Forms 10-Q, 10K, Form 8-K, insider reports, Forms 3, 4, 5 Schedule 13D. Salesparq, LLC is compliant with the Can Spam Act of 2003. Salesparq, LLC does not offer such advice or analysis, and Salesparq, LLC further urges you to consult your own independent tax, business, financial and investment advisors. Investing in micro-cap and growth securities is highly speculative and carries and extremely high degree of risk. It is possible that an investors investment may be lost or impaired due to the speculative nature of the companies profiled. The Private Securities Litigation Reform Act of 1995 provides investors a safe harbor in regard to forward-looking statements. Any statements that express or involve discussions with respect to predictions, expectations, beliefs, plans, projections, objectives, goals, assumptions or future events or performance are not statements of historical fact may be forward looking statements. Forward looking statements are based on expectations, estimates, and projections at the time the statements are made that involve a number of risks and uncertainties which could cause actual results or events to differ materially from those presently anticipated. Forward looking statements in this action may be identified through use of words such as projects, foresee, expects, will, anticipates, estimates, believes, understands, or that by statements indicating certain actions & quote; may, could, or might occur. Understand there is no guarantee past performance will be indicative of future results.In preparing this publication, Salesparq, LLC has relied upon information supplied by its customers, publicly available information and press releases which it believes to be reliable; however, such reliability cannot be guaranteed. Investors should not rely on the information contained in this website. Rather, investors should use the information contained in this website as a starting point for doing additional independent research on the featured companies. Salesparq, LLC has not been compensated for this article. The advertisements in this website are believed to be reliable, however, Salesparq, LLC and its owners, affiliates, subsidiaries, officers, directors, representatives and agents disclaim any liability as to the completeness or accuracy of the information contained in any advertisement and for any omissions of materials facts from such advertisement. Salesparq, LLC is not responsible for any claims made by the companies advertised herein, nor is Salesparq, LLC responsible for any other promotional firm, its program or its structure. Salesparq, LLC is not affiliated with any exchange, electronic quotation system, the Securities Exchange Commission or FINRA.