Featured
Troika Media Group: A Technology Driven Branding Company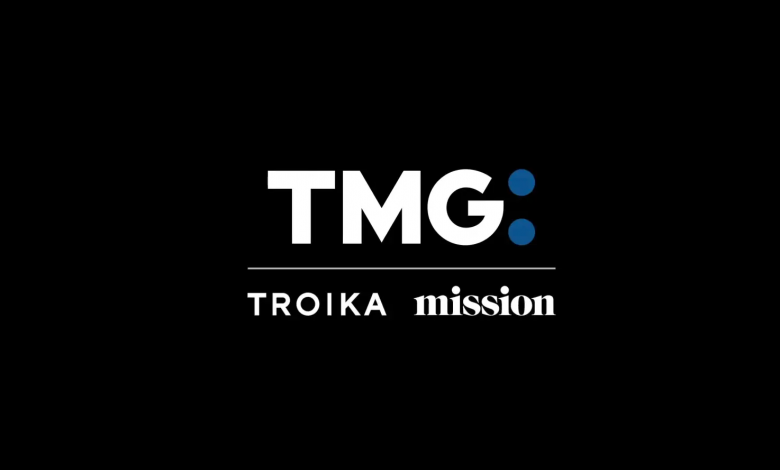 Marketing and brand building have become more complex and rigorous over the past decade where marketers need to master data analytics, customer experience, and product design to drive value for their brands. As more and more industries are recovering from Covid-19, their need for robust brand-building campaigns and marketing is on the rise since they are inclined to recapture the lost market share. Our small cap pick for the day is a recently listed player within the digital marketing, brand building, and analytics domain – Troika Media Group (NASDAQ:TRKA). The company provides a holistic set of solutions for advertisers ranging from brand development to AI/ML-based data analytics and has a particularly solid ability to weave high-quality experiences for its Fortune 500 clientele.
We like this sector of the economy right now as travel, hospitality, live-entertainment, and liquor companies hoping to capitalize on the re-opening of the economy and the corresponding economic boom have begun pouring money into advertising on virtually every platform, especially digital. With their top-tier client roster and technology driven branding solutions, Troika sits in an enviable position and will likely be a big beneficiary of the renewed and growing ad spending. A recent industry report indicated that advertising in digital media grew by more than 7 percent in 2020, and the report projects that digital advertising will grow 22 percent in 2021.
Companies also are focusing on how they can use algorithms to help deliver content that is relevant to the consumer. By utilizing its native/programmatic capabilities, Troika can deliver the right content to the right audience at the right time, optimizing engagement with potential and existing customers and ROI for advertisers. Demand for this capability is expected to grow rapidly as marketers' use of data supplied by third parties is under pressure amid new privacy regulations and coming policy changes by Google an Apple Inc.
Finally, an area that we think Troika could become a pivotal player is in platform and intellectual property development. We are particularly excited about Troika's ability to enter the non-fungible market (NFT) by designing NFTs for its clients, within the film, TV, music, gaming, foods and technology industries. An NFT is an asset verified using blockchain technology, in which a network of computers records transactions and gives buyers proof of authenticity and ownership. The current boom is mostly for digital assets, including images, GIFs, songs or videos. Most importantly, NFTs make digital artworks unique, and therefore sellable.
What Does Troika Do?
Troika Media Group is a consultancy and consumer engagement company engaged in providing integrated branding, marketing, research, and data science solutions worldwide. The company's offerings include media services and an analytics platform, digital marketing, data analytics, and reporting, media content for events and hospitality customers, 360 brand design as well as enabling entertainment and sports media companies to build meaningful audience engagement and generate customer loyalty. The Troika brand brings media and design expertise with a proven track record of success in major brand identity and development projects boasting some of the premier names in the sports and entertainment industries. The company's management team is led by Chairman and CEO, Robert B. Machinist, and its corporate headquarters are in New Jersey, with offices in New York, Los Angeles, and London. 
Lucrative Business Model
The company operates in three main functional groups of expertise through three different segments i.e., Troika, Mission, and Troika Digital. Troika is a brand consultancy and creative studio group engaged in large-scale branding initiatives, experiential marketing, strategic positioning, creating a new brand from scratch, or strengthening an existing one, hence focussing on building equity and meeting the long-term business goals of the clients. On the other hand, Mission is a communications group that attracts consumers through advertising, immersive experience, content, public relations, social media, and partnerships to drive near-term sales for their clients. The company's advertising approach is centered around experiences and events and is amplified through influencers and social media making it different from traditional advertising. Finally, its third segment, Troika Digital is a data intelligence and performance measurement platform through which every campaign carried out by the other segments is analyzed and optimized through advanced AI/ML technologies. This is a highly advanced platform that uses predictive modelling for obtaining inputs like audience insights, programmatic advertising, and performance tracking. The company's proprietary algorithm allows its clients to scale campaigns across all major search-based platforms like Google, Bing, Yahoo, Amazon, etc. It is worth mentioning that in addition to driving brand equity for clients and their relationships, the company's rebranding efforts have contributed billions of dollars in capitalization value over long periods of time. These act as the most measurable touchpoints on driving value for their clients.
Strong Client Relationships
Troika Media Group holds an extraordinary list of clients across a variety of verticals including some premier global brands like Tiffany, Amazon, Netflix, Hulu, CNN, Verizon, Disney, Viacom, Sony, Fox, Electronic Arts, Apple, AT&T, Comcast, Spotify, and many more. It is worth highlighting that Troika has had extensive longevity in relationships with these key clients. A large number of these relationships have been over a decade which indicates that all these giants like to keep coming back to Troika for their branding needs.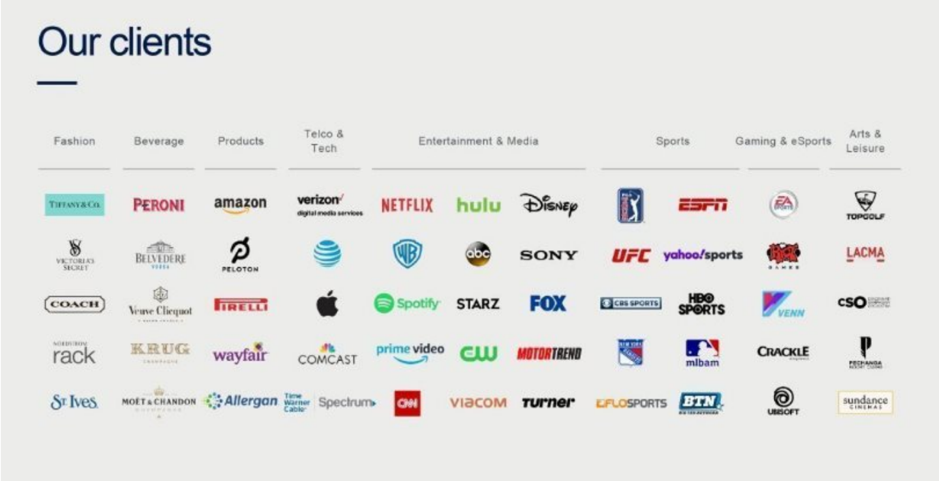 The company has a series of interesting brand experiences that help illustrate the importance and uniqueness of its capabilities. The Tiffany case study is interesting to analyze. Troika was in charge of amplifying Tiffany & Co's consumer perception by creating a heavy branding campaign across subway stations, metro cards, coffee carts, and bodegas. Another interesting case study is the company's brand strategy to help CNN's repositioning efforts in order to align the company with the new era of news consumption by moving the organization from on-air breaking news to mobile breaking news and on-air feature stories. In order to celebrate the partnership between Coca-Cola, Netflix, and Stranger Things Season Three, Troika created a pop-up version of the Palace Arcade. All these experiences go a long way in highlighting the importance of Troika in helping large companies achieve their branding objectives. We believe that these long-term relationships and growing portfolio of clients are likely to act as key drivers behind the growth of Troika in the years to come.
Final Thoughts 
Troika Media Group's IPO comes at an interesting point of time as the management is on the lookout for synergistic acquisitions particularly within the technology domain. A part of the IPO proceeds is expected to be utilized to eliminate the debt from the company's balance sheet which is also a good sign for the company as it will minimize borrowing costs and reduce any capital gearing risks. There was a deferral of revenues for the company as a result of the COVID-19 headwinds from 2020 to 2021 and this year should be particularly solid for Troika not just because of the transfer of 2020 revenues but also because of the economic recovery and the increased advertising and brand building expenditure that is expected to take place in 2021. Overall, we believe Troika Media Group is an excellent small cap bet within the advertising technology and media industry and could well become a multi-bagger in the years to come.