News
Unlocking the Future of Local SEO: Web 2.0 Ranker Launches Free Pricing Calculator Bundle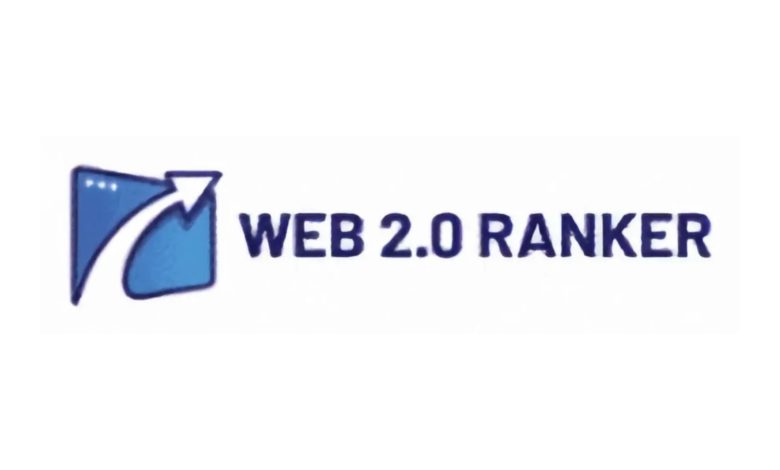 HARRISBURG, PA –

(NewMediaWire) – August 21, 2023 – Web 2.0 Ranker, a trailblazing digital marketing agency known for its innovative approach to SEO, has taken the industry by storm once again. This time, it is revolutionizing how agencies approach local SEO strategies and pricing with its newly launched SEO Pricing Calculator Bundle. Developed by the agency's very own SEO expert, Mark Luckenbaugh, this bundle of advanced tools promises to redefine the pricing landscape for agencies across the globe.

The enhanced SEO Pricing Calculator Bundle by Web 2.0 Ranker, now available for free download on the agency's website, empowers agencies to take control of their local SEO strategies and pricing, making informed decisions based on real data and industry insights. Mark expressed his vision for the project, stating, "My goal was to create updated and improved downloadable content that agencies can seamlessly integrate into their pricing process. Instead of presenting them with rigid matrices, we offer philosophies and ideas that can help agencies enhance their current strategies."
The bundle includes three powerful tools that can be easily customized to suit any agency's pricing model. The first one is the SEO Cost Modeling Workbook, a powerful yet straightforward sheet that serves as the foundation for building effective SEO pricing models. With this tool, agencies can deconstruct products and services into line items, enabling them to identify actual costs and design campaigns with long-term profitability in mind. The Cost Modeling Workbook provides agencies with a holistic view of their costs, empowering them to make informed decisions on retainer and fee structures, ultimately leading to more sustainable and profitable campaigns.
The second tool, the new and improved SEO Pricing Calculator, is a remarkable advancement over its predecessor. Completely rebuilt from the ground up, this calculator offers a high degree of customization, allowing agencies to tailor it to their unique pricing models. It employs a trinomial pricing strategy that takes into account three vital factors: the base price for SEO services, modifiers based on the market population, and the level of competition in a specific niche. With this intuitive tool, agencies can effortlessly fine-tune their SEO pricing in a matter of minutes, gaining a competitive edge and delivering accurate pricing quotes to their clients.
In addition to these two essential tools, the bundle includes the groundbreaking ROI-Based SEO Agency Pricing Calculator. This innovative tool takes pricing to a whole new level by anchoring agency pricing to real-world ROI. By showcasing the measurable value their services deliver, agencies can confidently demonstrate to potential clients that their offerings are not just costs but profitable investments. This shift in perspective transforms agencies from service providers to solutions that deliver tangible results, making them more appealing to clients seeking measurable returns on their investments.
The bundle brings a host of innovative features that promise to revolutionize how agencies approach local SEO strategies and pricing. One of the standout features is its completely redesigned interface. Web 2.0 Ranker's development team worked devotedly to create a user-friendly experience that simplifies the pricing process for agencies. The bundle also introduces a dynamic pricing strategy that adapts to the ever-changing demands of the SEO industry, allowing agencies to stay competitive and responsive. 
Web 2.0 Ranker encourages all agencies to download the free SEO pricing calculator bundle at https://web20ranker.com/seo-pricing-calculator/ and step into a more profitable and efficient future. Agencies can refer to the company's latest blog post, "Smarter Local SEO Pricing," which offers a 3,000+ word guide on utilizing the bundle's resources and pricing tips. The blog also provides step-by-step instructions on how to customize the tools to match each agency's pricing model.
Web 2.0 Ranker's commitment to empowering agencies extends beyond providing pricing tools. The company offers holistic white label SEO services that go far beyond most reseller SEO programs. Its team employs advanced on-page optimization techniques and keyword co-occurrence strategies to increase SERP rankings, online visibility, and website traffic for its clients. Agencies partnering with Web 2.0 Ranker can expect a comprehensive and powerful white-label SEO service that delivers tangible results.
Web 2.0 Ranker is located at 3915 Union Deposit Rd #918, Harrisburg, PA, 17109, US. To schedule a consultation, contact their team at (855) 896-6657. For more information regarding the services offered, visit the agency's website.
Media Contact:
Company Name: Web 20 Ranker LLC
Contact Person: Mark Luckenbaugh
Phone: (855) 896-6657
Address: 3915 Union Deposit Rd #918
City: Harrisburg
State: PA
Postal Code: 17109
Country: US
Website: https://web20ranker.com/