News
Unveiling Modern Inspiration: Freedman's Office Furniture Showroom Grand Reopening in West Palm Beach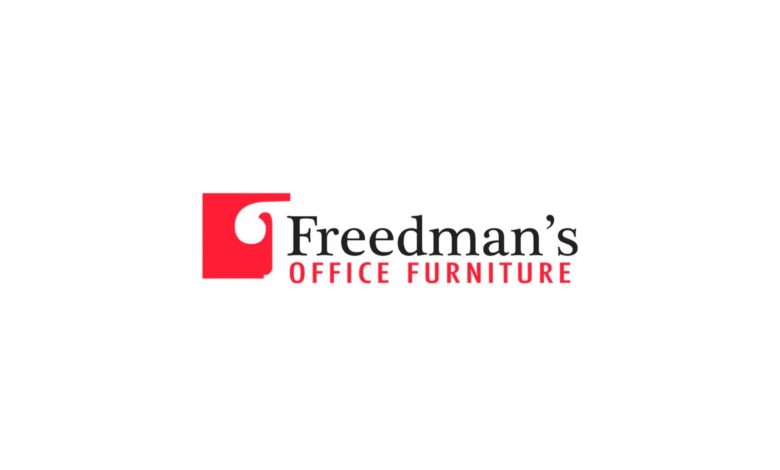 WEST PALM BEACH, FL –

(NewMediaWire) – June 19, 2023 – Business owners looking to start/expand a business or make commercial renovations in West Palm Beach can rely on Freedman's Office Furniture for high-quality products and services. With over 40 years of experience, the furniture store understands the many options business owners must consider when purchasing office furniture and provides an extensive catalog. 

To enhance client experience and offer a fresh perspective to each customer's shopping experience, the office furniture store has remodeled its West Palm Beach showroom, scheduled for a grand opening in July. The renovated modern showroom spans 7,000 square feet, inviting customers to delve into the extensive inventory and truly appreciate the furniture's size and scope firsthand. 
Freedman's Office Furniture extends a warm welcome to customers as they step into their newly modernized showroom. Here, they can explore a wide range of chairs that blend comfort, style, and durability, ideal for various settings such as reception areas, waiting rooms, conference rooms, or private offices. Additionally, the showroom presents a diverse selection of modern reception desks designed to meet the preferences of business owners seeking a workspace that embodies sleek professionalism, casual elegance, or even a touch of fun. These desks also provide ample storage space to accommodate office supplies, equipment, and other essentials for a well-equipped and tastefully furnished office environment.
Clients can also browse a wide selection of modern office guest chairs, perfectly suited to cater to different tastes and themes. The showroom will also display inside/outside wedge, corner office, waiting room, stackable, wood slat, and mesh back guest chairs from Bellagio, Carmel, Santa Monica, and Malibu. The modern executive office chairs are made with comfort in mind, empowering employees to stay productive. They are versatile for any workspace, whether at home or in the office, with various styles, colors, sizes, and ergonomic features like armrests, headrests, and swivels. 
Freedman's Office Furniture's office desks and drawers have a sleek, minimalist design and storage options that fit a home or workspace. Business owners who want furniture for a team or department can find USA custom-made cubicles, handmade workstations, cubicle dividers, and cubicle storage options. Alternatively, they can purchase top-of-the-line conference tables for meetings, and brainstorming sessions. Most of the store's conference tables allow a customizable extension piece in the center to expand teams, fit in large rooms, or seat more than 20 employees. The showroom will also feature a captivating display of office file cabinets that seamlessly integrate with any existing décor, all while offering ample space for efficient filing systems to ensure easy organization and retrieval of documents. These file cabinets are available in a variety of colors, ranging from elegant wood grains in shades of gray to rich tones like deep mahogany, espresso, and walnut.
Recognizing the impact of COVID-19 workplace shutdowns and the subsequent need for office updates to prioritize health and safety, the office furniture store not only aims to enhance the client experience through its remodeled showroom but also understands the evolving requirements of modern workspaces. Freedman's Office Furniture is fully aware that many offices now need to accommodate full-time and hybrid workers while ensuring employee productivity, collaboration, and satisfaction. To assist businesses in this transition, the company has developed a comprehensive guide and checklist that addresses crucial considerations. 
This invaluable resource covers essential factors that influence space planning, provides guidance on selecting appropriate furniture, and outlines steps to maximize office space efficiently. Business owners looking to outsource office planning services can contact the design team at the store to optimize the office layout to fit high-priority tasks, whether to greet customers at the door, experience the ambiance as they approach the reception desk, enhance growth, attract/retain talent, create private/social atmosphere, or save time. They plan all layouts with customers, employees, and the business owner in mind before providing and installing furniture within 5-15 days.
Prospective clients can call the company at (561) 826-4117 for inquiries. Visit their showroom at 2055 Palm Beach Lakes Blvd, West Palm Beach, FL, 33409, US, to view their wide selection of quality office furniture. Besides West Palm Beach, the store is a top choice for businesses in Jacksonville, Fort Lauderdale, Atlanta, Tampa, Boca Raton, and the surrounding areas. 
Media Contact:
Company Name: Freedman's Office Furniture
Contact Person: Steve Freedman
Phone: (561) 826-4117
Address: 2055 Palm Beach Lakes Blvd
City: West Palm Beach
State: FL
Postal Code: 33409
Country: USA
Website: https://www.freedmansonline.com/pages/office-furniture-west-palm-beach-fl