News
Update: AXIM Biotechnologies Starts Shipping Revenue Generating IgE Diagnostic Validation Assays to Customers Nationwide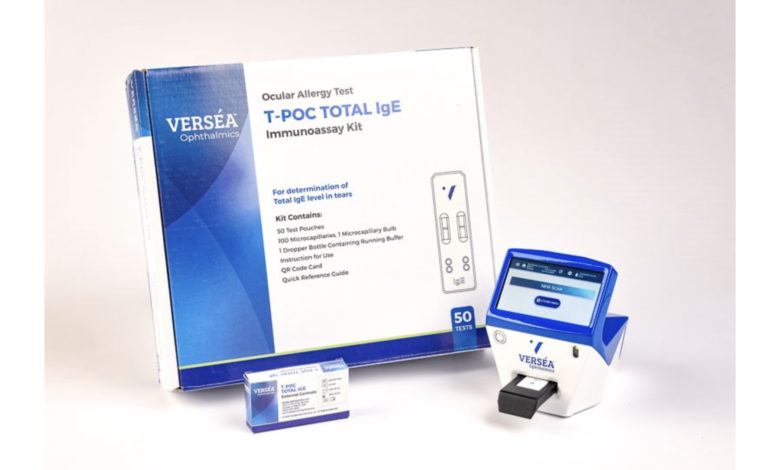 Leading Diagnostic Healthcare Company Also Announces Over 50 Initial Clinic Commitments for Its Full Diagnostic Assay Platform
SAN DIEGO, CA –

(NewMediaWire) – July 12, 2023 –  AXIM Biotechnologies, Inc. (OTCQB: AXIM) ("AXIM Biotech," "AXIM" or "the Company"), an international healthcare diagnostic solutions development company, announced today that it has begun shipping revenue generating validation kits of one of its ophthalmological diagnostic assays. The proprietary assay is designed for the diagnosis of dry eye disease (DED) in patients at the point-of-care by measuring levels of Ocular Immunoglobulin E (IgE), a key biomarker primarily associated with non-specific, allergic conjunctivitis, which often mimics DED.
The Company had previously announced the commencement of commercial manufacturing of its IgE FDA-cleared ocular assays and this shipment marks the first commercial order fulfilment of the IgE assay since its development, a major milestone in the Company's progress toward becoming a major revenue-generating diagnostic solutions company.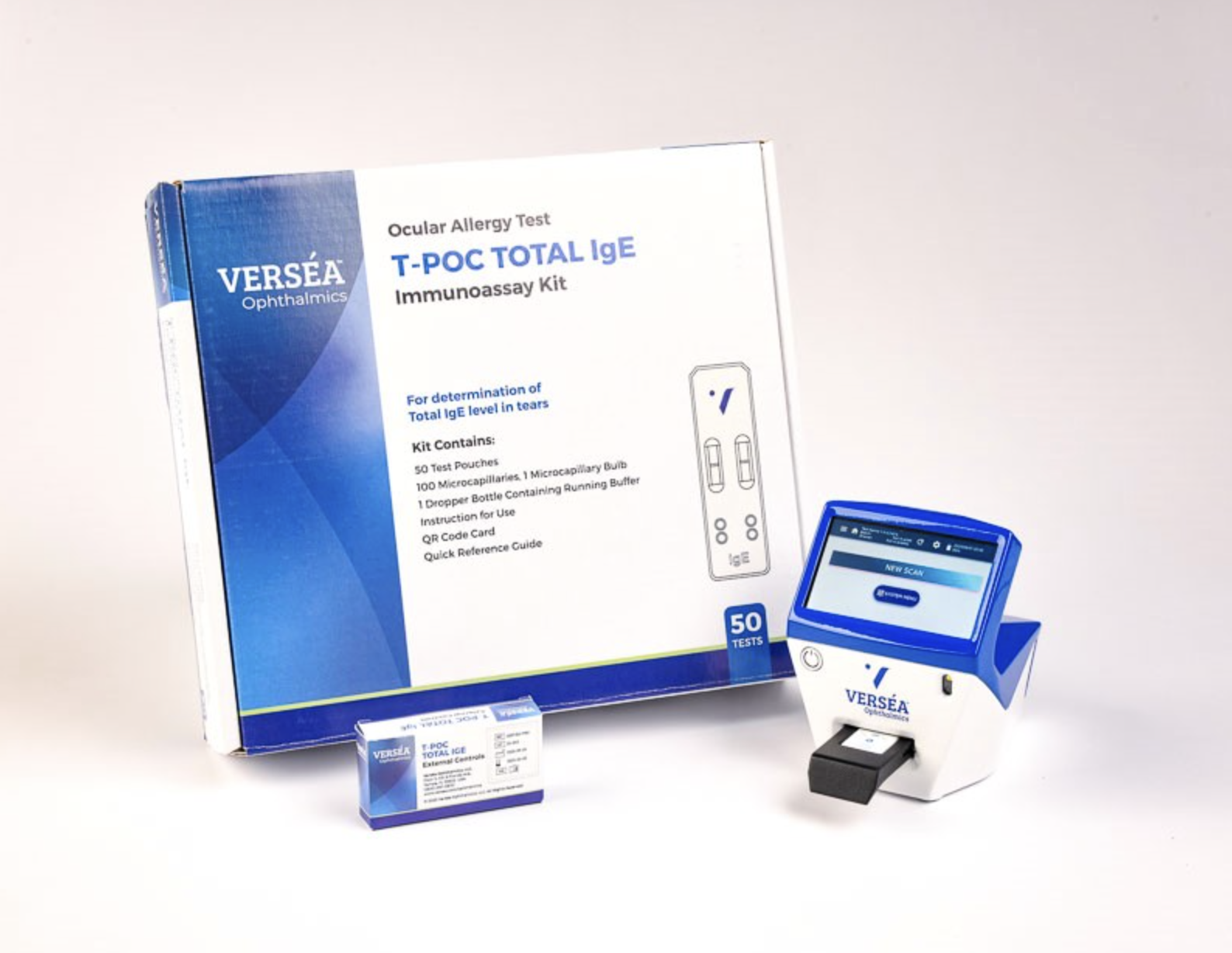 The Company announced on May 24, 2023, it's commercialization partner Verseá Ophthalmics had over 40 clinic commitments and that number now seven weeks later stands at over 50. As part of the onboarding process for clinics, each of the clinics either currently have their CLIA moderate complexity license or are in the application process. Once they have their CLIA license the Company sends the validation kit, along with a reader that is used to interpret results, and the clinics run the required amount of tests to validate the reader. Once initial validation testing is done, the Company anticipates clinics will begin monthly reordering of tests. Additionally, AXIM's partner Verseá Ophthalmics continues to meet with clinics regarding the diagnostic assay platform and continues acquiring additional commitments.
"After years of research and development on our diagnostic program, today we are able to announce that our solutions are on their way to clinics to begin helping patients improve their lives – a milestone I could not be prouder of," said John Huemoeller II, CEO of AXIM Biotechnologies. "Through Verséa Ophthalmics, we have been showcasing our solutions to clinicians for the past few months while we have been scaling manufacturing, and the response has been fantastic. Our solutions provide much-needed tools to diagnosing one of the most widespread issues in the field of ophthalmology: DED. We look forward to further on-boarding these clinics and adding new ones week after week."
The IgE diagnostic assay was designed to be administered at the point-of-care, and quantitatively measures IgE levels in patients, rendering results in eight minutes. Unlike other clinically available assays, AXIM's test measures actual levels of IgE, enabling clinicians to differentiate between the underlying causes of a patient's eye condition and prescribe treatment accordingly and instantly at the point-of-care.
While currently all clinics working with the assays must be CLIA-moderate complexity certified before they can run tests, the Company is preparing the appropriate research trial and will submit the applicable paperwork to the regulatory body seeking a CLIA-waiver, once the trial is accomplished.  Once the waiver is approved it will exponentially increase the market opportunity of the tests.
AXIM's tests address a critical unmet need in ophthalmological healthcare marketplace where approximately 344 million people worldwide suffer from DED. Historically, clinicians have struggled to properly diagnose and treat DED where an estimated six million people have experienced DED symptoms but had never been diagnosed due to the lack of quantitative diagnostic tools. AXIM aims to address this discrepancy with its ocular diagnostic solution portfolio, beginning with the IgE assay. Beyond initial diagnosis, consistent testing is required to evaluate the efficacy of treatment for DED, creating a recurring need for AXIM solutions at the point-of-care.
For more information on AXIM's diagnostic solutions or to speak with someone at AXIM's commercialization partner Verséa about adding these innovative solutions to your clinic, please visit: https://www.versea.com/divisions/ophthalmics/.
About AXIM® Biotechnologies
Founded in 2014, AXIM® Biotechnologies, Inc. (AXIM) is a vertically integrated research and development company focused on improving the landscape for the diagnosis of ophthalmological conditions such as Dry Eye Disease (DED) through rapid diagnostic tests. The Company owns two of the only five FDA Cleared Diagnostic tests for Dye Eye Disease. For more information, please visit www.AXIMBiotech.com.
Forward-Looking Statements
The statements made by Axim Biotechnologies Inc., in this press release may be "forward-looking" in nature within the meaning of Section 27A of the Securities Act of 1933, Section 21E of the Securities Exchange Act of 1934 and the Private Securities Litigation Reform Act of 1995. Forward-looking statements describe Axim's future plans, projections, strategies and expectations, and are based on assumptions and involve a number of risks and uncertainties, many of which are beyond the control of Axim Biotechnologies, Inc. Actual results could differ materially from those projected due to there being no assurance that our diagnostic candidate will ever be approved for use by the U.S. FDA or any equivalent foreign regulatory agency. Further, Axim's eye care diagnostic products that are FDA cleared may not be manufactured in large enough quantities or that third parties with established eye care physicians will enter into agreements or purchase from the Company, and even if the Company's diagnostic candidates are successful, they may generate only limited revenue and profits for the Company. Various other factors are detailed from time to time in Axim's SEC reports and filings, including our Annual Report on Form 10-K filed on April 15, 2023, and other reports we file with the SEC, which are available at www.sec.gov. Axim Biotechnologies, Inc., undertakes no obligation to update publicly any forward-looking statements to reflect new information, events or circumstances after the date hereof or to reflect the occurrence of unanticipated events, unless otherwise required by law.
CONTACT
Kyle Porter
CMW Media
P. 858-221-8001
AXIM Corporate
6191 Cornerstone Ct., Ste. 114
San Diego, CA 92121, USA
P. 858-923-4422
Investor Relations
888-759-0844
View the original release on www.newmediawire.com