News
Volcon ePowersports Secures Financial Boost with Prestige Capital Finance Factoring Agreement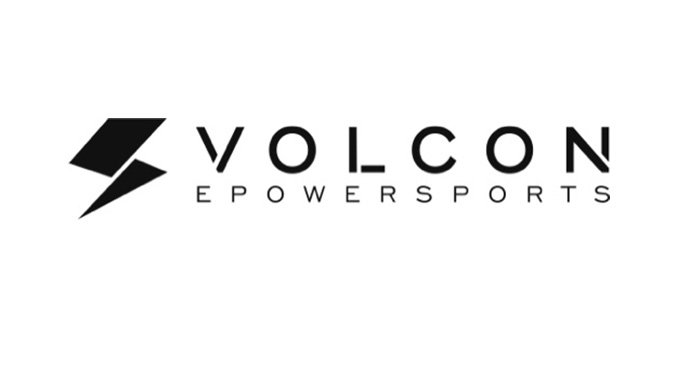 AUSTIN, TX | October 9, 2023 | Volcon Inc. (NASDAQ: VLCN) ("Volcon" or the "Company"), the first all-electric, off-road powersports company, is pleased to announce a financial milestone with the formalization of a factoring agreement with Prestige Capital Finance, LLC ("Prestige"). This arrangement provides Volcon with newfound access to cash, enabling the Company to accelerate its growth and meet the expected demand for its revolutionary electric vehicles.
Under this new arrangement, Prestige will pay Volcon 80% of the Company's eligible US powersport dealer invoice values immediately, with a maximum fee per invoice of approximately 5% if the invoice is financed over the full 90-day eligibility period. The remaining 20% of the invoice amount, less fees, will be paid to the Company upon collection by Prestige. All invoices factored under this arrangement are full recourse back to the Company in the event of nonpayment. The initial availability under this arrangement will be $6 million and can be increased to support future expected increased sales.
Greg Endo, Chief Financial Officer at Volcon ePowersports, expressed his enthusiasm regarding the arrangement with Prestige Capital Finance: "We are thrilled to enter into this factoring agreement with Prestige. This will provide us with immediate access to capital, allowing us to maintain a healthy flow of inventory of our flagship product, the Stag, and fulfill customer orders promptly. With this financial tool at our disposal, we are better positioned to continue our journey towards becoming an industry leader."
Volcon ePowersports remains committed to delivering high-quality electric vehicles and accessories that push the boundaries of innovation. This factoring agreement with Prestige is yet another step in their journey towards sustainable growth and success.
About Prestige Capital Finance, LLC
Since 1985, Prestige Capital has helped early stage and mid-size companies grow or turn around their businesses by providing more than $4 billion in cash advances by converting accounts receivable into immediate working capital. Prestige Capital continues to help companies who do not qualify for traditional bank financing or who need financing faster than a bank's lengthy underwriting process allows.
About Volcon, Inc
Based in the Austin, Texas area, Volcon was founded as the first all-electric powersports company producing high-quality and sustainable electric vehicles for the outdoor community. Volcon electric vehicles are the future of off-roading, not only because of their environmental benefits, but also because of their near silent operation, which allows for a more immersive outdoor experience.
Volcon's vehicle roadmap includes both motorcycles and UTVs. Its first product, the innovative Grunt, began shipping to customers in late 2021 and combines a fat-tired physique with high-torque electric power and a near-silent drive train. The Volcon Grunt EVO, an evolution of the original Grunt with a belt drive, an improved suspension and seat, began shipping to customers in October 2023. Volcon will also offer the Runt LT, a fun-sized version of the groundbreaking Grunt, better suited for small statured riders, more compact properties and trails, or as a pit bike at race events, while still delivering robust off-road capabilities. The Brat is Volcon's first foray into the wildly popular eBike market for both on road and off-road riding and is currently being delivered to dealers across North America. Volcon is also currently delivering the Volcon Youth Line of dirt bikes for younger riders between the ages of 4 to 11. Volcon debuted the Stag in July 2023 and entered the rapidly expanding UTV market and previously announced that it will begin shipping the Stag to customers in October 2023. The Stag empowers the driver to explore the outdoors in a new and unique way that gas-powered UTVs cannot. The Stag offers the same thrilling performance of a standard UTV without the noise (or pollution), allowing the driver to explore the outdoors with all their senses.
Volcon Contacts:
For Media: media@volcon.com
For Dealers: sales@volcon.com
For Investors: investors@volcon.com
Volcon Products:

Volcon Stag: https://www.volcon.com/stag
Volcon Brat: https://www.volcon.com/brat
Volcon Grunt: https://www.volcon.com/grunt-evo
Volcon Runt: https://www.volcon.com/runt-lt
Volcon Youth Line: https://www.volcon.com/youth
Forward-Looking Statements
Some of the statements in this release are forward-looking statements, which involve risks and uncertainties. Forward-looking statements in this press release include, without limitation, whether the Company can begin production of the Stag to meet expected deliveries to customers beginning in October 2023, and whether production of the Runt LT will occur. Although the Company believes that the expectations reflected in such forward-looking statements are reasonable as of the date made, expectations may prove to have been materially different from the results expressed or implied by such forward-looking statements. The Company has attempted to identify forward-looking statements by terminology including ''believes,'' ''estimates,'' ''anticipates,'' ''expects,'' ''plans,'' ''projects,'' ''intends,'' ''potential,'' ''may,'' ''could,'' ''might,'' ''will,'' ''should,'' ''approximately'' or other words that convey uncertainty of future events or outcomes to identify these forward-looking statements. These statements are only predictions and involve known and unknown risks, uncertainties, and other factors. Any forward-looking statements contained in this release speak only as of its date. The Company undertakes no obligation to update any forward-looking statements contained in this release to reflect events or circumstances occurring after its date or to reflect the occurrence of unanticipated events. More detailed information about the risks and uncertainties affecting the Company is contained under the heading "Risk Factors" in the Company's Annual Report on Form 10-K and subsequently filed Quarterly Reports on Form 10-Q and Current Reports on Form 8-K filed with the SEC, which are available on the SEC's website, www.sec.gov.