Featured
With The Launch Of Santa.com, Christmas online will be EPIC!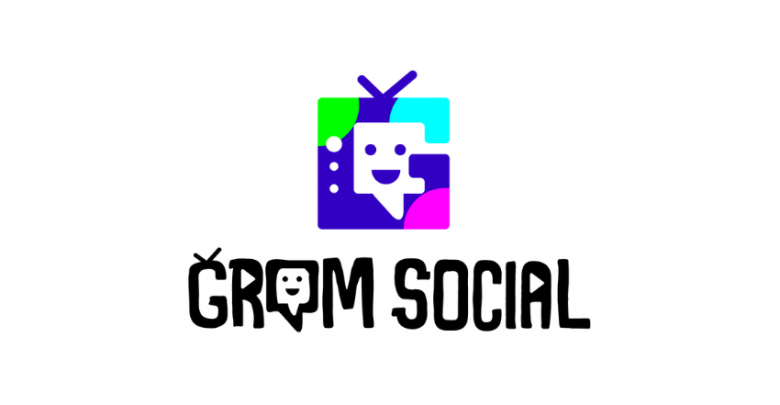 Grom Social Enterprises (OTCQB:GRMM) just released new and exciting news announcing announcing the launch of Santa.com for the upcoming christmas season of 2021. Despite increased vaccinations across North America, it is a given that there will be fewer in-person gatherings in Christmas this year and children and families are on the lookout for good-quality content that would keep them entertained in the holiday season. Enter Grom Social's latest offering – Santa.com! Santa.com will provide rich media experiences for its visitors, with unique and engaging content. The company should witness a huge surge in subscription revenues by the end of 2021 on account of children as well as parents who are looking to enjoy the holiday season in a fun-yet-safe way at home. The company's stock is cheap and is well-positioned to gain during the course of the year which is why we would like to present it as a "Watchlist Addition" for our readers at SmallCaps Daily.
Grom – A Quick Recap
Grom Social Enterprise is a media, technology and entertainment company that focuses on delivering content to children under the age of 13 years in a safe and secure manner. The company has a COPPA (Children's Online Privacy Protection Act) compliant platform that can easily be monitored by parents. In addition to providing a safe, fun, social media platform for children to interact with their peers, Grom has its own animation studio and creates its own content in the form of animated videos, games, and blogs that are geared to provide wholesome family entertainment. The application has seen more than 20 million users since inception. The company's own social media platform i.e., Grom Social includes extensive features like direct messaging, video recordings, notifications, liking, commenting and sharing of content and much more in a safe and secure manner.
Introduction of Santa.com
Grom Social Enterprises acquired kids and family entertainment company, Curiosity Ink Media in April 2021 providing a social media venue for kids and opening doors for itself to explore original programming. Most recently, the company announced that Curiosity is introducing Santa.com, an online hub where kids and adults can experience classic holiday joy in a modern digital holiday venue. The platform will offer a special place to kids for registering their Christmas wish lists and also experience a virtual tour of the North Pole. This acts as a medium to de-stress the holidays for parents by providing them with tools to send personalized gifts that arrive wrapped, from the comfort of their very home. In these pandemic times, there has been a requisite shift in the way kids' programming has been delivered and Grom is significantly focussed on taking kids on a vibrant and immersive journey to all of the captivating aspects of the holiday season. Santa.com is expected to be launched in the fourth quarter of 2021 and can be a key catalyst for Grom's growth. The new holiday offering is expected to be a unique experience and could lead to a huge spike in the platform subscribers as well as the company's revenues in Q4 2021.
Original Content
With the acquisition of Curiosity Ink, Grom is well on track to unlock its potential in the original content space. The company recently announced its plans to produce an original animated music holiday special which is inspired by annual classics like 'Rudolph The Red Nosed Reindeer' and 'Elf'. This comes in line with the other attractive developments that the company is making for the upcoming holiday season. This production will focus on Santa's efforts to modernize his North Pole workshop with the help of some technical upgrades making it all the more appealing to the kids. Curiosity Ink produces original storytelling content and it is worth highlighting that the company enjoys a huge green flag with respect to human resources as well. The top management team of Curiosity comprises ex-Nickelodeon President Russel Hicks and animation industry veteran Brent Watts who have been associated with some of the most legendary animation names such as Scooby-Doo, SpongeBob, and Dora franchises from Nickelodeon, the Dr. Seuss franchise, Shrek and Kung Fu Panda of DreamWorks Animation, and the Spider-Man franchise of Sony Pictures. It is evident that Grom has a strong base in terms of a content production team and has ample of opportunities to grow in the animation space.
Final Thoughts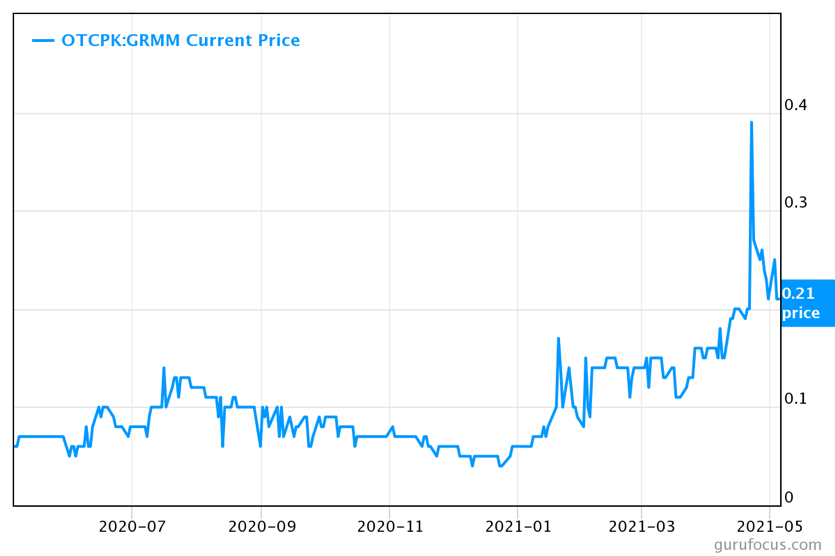 As we can see in the chart above, the stock price of Grom has more than doubled in the past 12 months owing to the potential synergies that can be realized from its recent acquisition of Curiosity. The company is trading at a price-to-book multiple of 4.14 and an enterprise value-to-revenue multiple of 6.53 which appears to be undervalued considering the growth opportunities that Grom has ahead of it. As per a report by eMarketer, the growing holiday retail market is projected to reach $1 trillion in 2021 including an 11.3% climb in online spending as compared to 2020. It looks like an excellent time for the debut of Santa.com and microcap investors with a vision should grab Grom's stock while it is cheap. Obviously, the 2021 holiday season upside is not factored in the current valuation of Grom which makes it a very attractive investment opportunity. With other entertainment companies like Disney, Netflix, and ViacomCBS trading at sky high valuations, Grom is clearly a breath of fresh air for media and entertainment investors and should be grabbed at current levels.