Featured
Wizard Brands: A Compelling Turnaround Story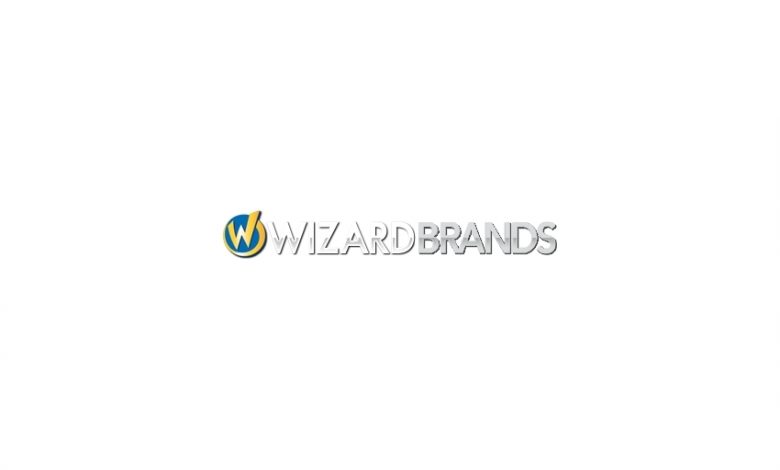 Companies that produce events, conferences, and trade shows have scrambled to find new platforms to hold virtual events due to the Covid-19 pandemic. Digital alternatives have provided organizers with the tools to allow events to be successful during the pandemic, boost efficiency, and enhance the meeting experience for attendees, presenters, and exhibitors. Our small-cap pick for the day is an activist conglomerate that offers live multimedia conventions providing an entertainment venue for fiction enthusiasts – Wizard Brands, Inc. (OTCQB:WIZD). The multimedia player has gradually adapted itself to the new online consumption trend and built online communities through live interactive events, e-commerce and streaming across a wide breadth of shared interest groups. After going through a long phase of struggle, the company's business is gaining solid traction, making it an attractive turnaround investment at the current valuations.
Company Overview
Wizard Brands Inc produces pop culture and live multimedia conventions that provide a social networking and entertainment venue for fiction enthusiasts of movies, television shows, video games, toys, social networking/gaming platforms, technology, comic books, and graphic novels. The company's comic conventions provide venues to entertainment companies, toy companies, gaming companies, publishing companies, and retailers for sales, marketing, promotions, public relations, advertising, and sponsorships. Wizard's live multimedia events involve admissions and exhibitor booth space, and sponsorships and advertising. Moreover, the company produces online events which allow for interactive communication between celebrities and their fans. In addition to the production of the virtual events, the company has created the Wizard World Vault. It also offers Jevo machine, which is an application for the creation of gelatin shots. The company is headed by CEO Scott D. Kaufman who has more than two decades of experience in sourcing, financing, and restructuring private and publicly traded companies.
Strong Portfolio of Offerings
When live events and many hospitality venues shut down due to COVID-19 Wizard Brands' businesses successfully pivoted its business models to continue to bring in steady revenue while expanding the consumer base. The company delivered its last live event in Cleveland in early March of 2020, and then easily transitioned to a virtual event format that went from concept to execution in three weeks, with Wizard's first virtual event held on March 31, 2020. Wizard Virtual creates and builds global interactive online communities for affinity groups by sourcing, producing, marketing, and streaming exclusive proprietary events and Signature Series content. In addition, Wizard World produces live event conventions in both domestic and international markets that celebrate the best in pop culture: movies, television, gaming, live entertainment, tech, comics, sci-fi, graphic novels, toys, original art, collectibles, contests, and more.
Another interesting brand in Wizards' portfolio is Wizard World Vault, an e-commerce platform that expands the revenue stream of online subscription series and live events through selling personalized and rare memorabilia. Wizard World has taken its 25+ years of experience and relationships with exhibitors, suppliers, vendors, and other third parties to provide all necessary e-commerce operations to support all Wizard World Virtual Events / Signature Series along with consignment opportunities for third parties and event partners. Apart from this, the company offers one of the world's first fully automated gelatin shot maker called Jevo which creates dozens of gelatin shots in minutes for easy, enjoyable consumption of various compounds from spirits to CBD, electrolytes to vitamins. Overall, this conglomerate with its exciting offerings is poised for growth in the years to come.
Expansion Activities
Wizard Brands continues to expand and reposition its approach in order to thrive in the marketplace. Since March 2020, the company has broadcasted over 200 interactive Virtual events across three platforms: Twitch, Facebook, and YouTube. Programming has included celebrity cast reunions and game shows, concerts, workshops and how-to classes, gaming with celebrities, cosplay contests, fan panels, and more. Tapping into the international audience potential of the company's streaming events, in Q4 2020, Wizard World Virtual launched an international series of virtual events geared toward the Asian market with full translation services and marketing designed for these specific markets. Based on the success of this endeavor, Wizard World Virtual plans to expand into more international markets in 2021, creating a global demand for its original affinity content.
As a result of various Covid-inspired changes in consumer behaviour during the past year, online activity and connection through virtual communities have become more important than ever. The management believes there is a great opportunity to build on the company's established equity as the online destination for like-minded affinity groups. The virtual events produced by the company feature a no-charge 30-to-45-minute moderated the discussion. Apart from this, in March 2021, Wizard World Virtual launched its subscription series, the next generation of the Wizard World Virtual Platform, bringing Wizard World Virtual to wide new audiences as it continues to build interactive communities of affinity groups, offering Virtual and e-commerce experiences they can't find anywhere else. Overall, the company is primed to grow through its continuous expansion efforts in this space.
Final thoughts
As we can see in the chart above the stock price of Wizard Brands has almost tripled in the past 12 months owing to the efforts made by the company in solidifying its position in these unprecedented times. The company is trading at an enterprise value-to-revenue multiple of 5.46 and a price-to-sales ratio of 4.29, both of which appears to be undervalued given the growing opportunities in Diversified Media space, thereby indicating potential scope for multiples expansion in the coming years. It is also worth highlighting that following the announcement of Wizard's new Signature Series, legendary global media brand SPIN announced a partnership with Wizard World for its promotion which is expected to bode well in future. Moreover, Wizard World and Vault are reaching an average of 1.5 million people weekly with immense potential for upselling and cross-merchandising.
Overall, it is evident that the pandemic has shifted how event companies connect with their customers. It is much more likely to see less in-person events in the future and see virtual events become the norm which makes Wizard Brands a compelling investment in entertainment space. We believe that the company's revenues and profitability should witness a strong recovery from 2021 onwards and would bet on it as an excellent turnaround opportunity.
Disclaimer
No Positions