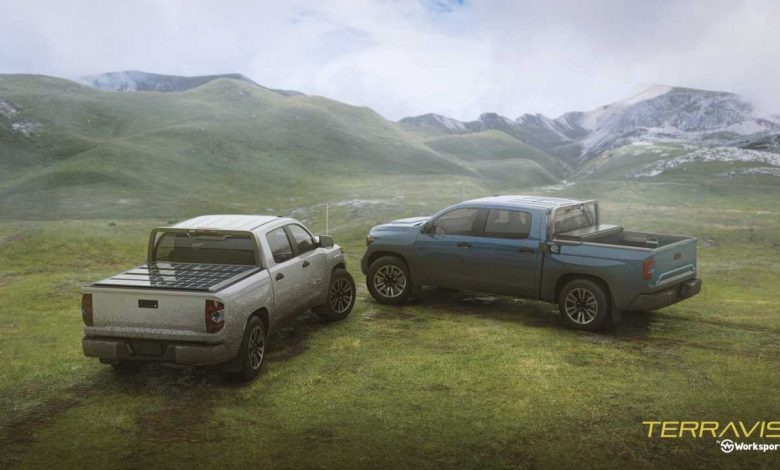 A large number of investors see the recent drop in global auto sales as an opportunity to grab automotive stocks, particularly those within the electric vehicles and renewable energy space. Investors have been rushing towards companies like Tesla (NASDAQ:TSLA), Nikola (NASDAQ:NKLA), and Lordstown Motors (NASDAQ:RIDE) making their valuations go through the roof. It has become a real challenge to find underpriced companies within this domain that could prove to be attractive long-term investments. Our small-cap pick for the day is one such company within the auto accessories domain that caters to a particularly large North American pickup truck market – Worksport Ltd (OTCMKTS:WKSP). The company is known for building unique, proprietary technologies to elevate the modern-day pick-up truck, creating intelligent accessories that enhance and refine its practical capabilities. Its strong base of intellectual property and management's vision to disrupt the pick-up truck accessories market through highly innovative and sustainable offerings makes the company a highly compelling pick with true multi-bagger potential.
Company Overview
Worksport Ltd is engaged in the business of auto parts manufacturing for light-duty trucks such as the Silverado, Canyon, RAM, Sierra, Ford F-Series, and so on. The company is known for manufacturing modular tonneau covers and solar-powered systems for consumer adventures & emergency/ disaster-recovery purposes in the North American market, particularly in cases where portable energy is a necessity. Its tonneau covers are useful aftermarket accessories that provide security and protection for cargo of personal pickup truck owners. Its product line consists of the SC (Soft Cover) SC3, SC3pro, and TC (Tough Cover) TC3 lines. It has lately been in the news for its ground-breaking innovation – a modular, redefining tonneau cover system called the Worksport TerraVis. This product is targeted towards jobsite contractors and off-road, light-duty truckers to provide a sustainable supply of energy to suit their work. The company is headed by CEO Steven Rossi who has 16 years of experience in successfully developing companies in the automotive industry.
Strong Portfolio Of Offerings
Worksport offers a full line of innovative products and is poised to disrupt the market with its pipeline of revolutionary new products. The company's first product introduced in 2011 was the SC3, fitted with a powder-coated lightweight aluminum frame and rear cam latches. The company launched SC3pro in 2012, incorporating major product enhancement from SC3 such as the Smart Latch system which allowed the operator to open the cover by simply pulling a release cable. In addition, the company's other lucrative offering is the TC3, which offers a 14 mm thick aluminum tri-cover panel and is fitted with the same frame as the SC3. It is also worth mentioning that Worksport currently has two OEM partnerships with electric-truck manufacturers Hercules Electric Vehicles and Mesa, Arizona-based Atlis Motor Vehicles, to provide the high-tech covers as original equipment with their EV pickup truck models thereby expanding its product reach.
Worksport has an exciting pipeline of products scheduled to be introduced in 2021. The SC4, expected to be launched in the third quarter of 2021 is believed to be the first vinyl wrapped tonneau cover to fold in four sections. This cover will provide users with full bed access by being foldable upwards toward the rear window of the truck. The TC4, currently in the design stage, will have three locking points, with two latching points that are cable operated. The cover will be made using FRP (fiberglass-reinforced polymer) panels, a major upgrade from the company's previous TC3. To sum up, the company has a promising line of offerings even if we look beyond the recent hype associated with the TerraVis.
The TerraVis Upside
Worksport is currently developing a two-component system called the TerraVis that consists of a solar tonneau cover and portable core battery . This system will provide portable power for pickup trucks and add driving range to next-generation EV pickups by generating solar charge power. According to management, TerraVis will be capable of providing enough solar-generated power to provide at least 10 miles per day for the forthcoming crop of EV pickup trucks which is basically a third of the average daily commute of most American drivers. Moreover, all of this comes free of emissions and at no cost beyond that of the system itself. TerraVis can also help reduce the plug-in and range anxiety that many drivers experience with all-electric vehicles.
It is worth highlighting that by the end of 2021, Worksport is planning to launch its revolutionary TerraVis COR™ battery system which will allow power from the cover to be stored in modular battery packs, storing 1.5kWh of energy in up to four batteries that can be kept and delivered in the truck's bed, using the TerraVis mounting system. This unique battery system will not be limited to only truck owners but will be available to the broader consumer market as a standalone mobile power system for off-grid power. With an estimated 60 million pickups already on the road, Worksport is designing a mass-market version of TerraVis for those vehicles which can prove to be a key catalyst behind the growth of the company.
Final Thoughts
Worksport has not limited itself to just making conventional truck bed covers since 2011. Management has ambitions beyond electric pickup trucks and has conducted extensive research and market sizing exercises. These efforts point towards an addressable market of over $2 billion per year with hardly any incumbents. Worksport is looking to capitalize on this market by raising capital to retrofit a factory in Mississauga, Ontario, to manufacture the high-tech covers with production expected to begin in the latter half of 2021. We expect the company's revenues to start climbing from the last quarter of the year and witness a huge jump in 2022. It is also important to note that Worksport is continuing to expand its Private Label business segment and growing its customer base.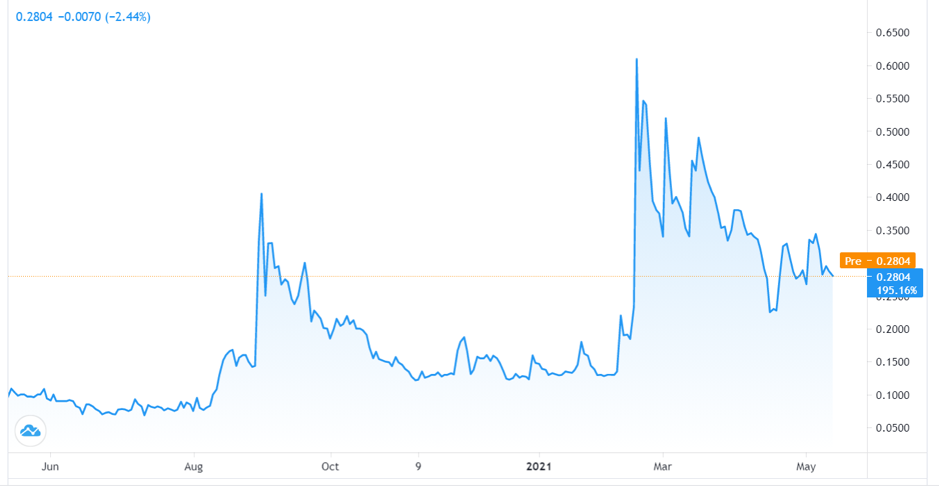 As we can see in the above chart, Worksport's stock started gaining investor attention after August 2020 when the company announced its TerraVis vision. Despite the spike, there is a strong potential for Worksport, with its robust and ground-breaking product line, to quickly grab a significant share of the $600 million market for tonneau covers alone. We believe progress toward this could push to the stock to the $1 mark this year with the potential to cross even $5 levels by the end of 2022 assuming that the management is able to capitalize on TerraVis sales. The company is a high-potential storehouse of intellectual property and is an excellent investment bet for our readers.