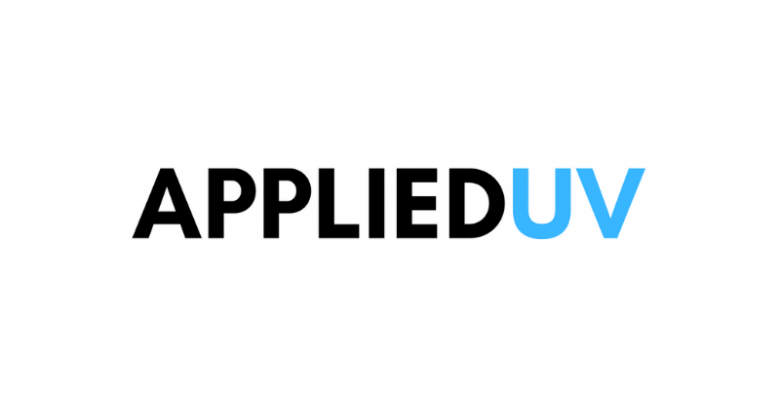 With the rise of covid-19 new and increased worldwide importance has been put on infection control, air quality, and purification of surfaces. Unfortunately, it has taken a global pandemic for many of us to realize just how significant these factors affect our overall health. Hospitals, commercial companies, and governments have started to implement infection control and air quality solutions to help prevent the spread of infectious diseases, as well as improve the overall health of patients, employees, residents, and customers.
Scientists globally are continually calling on Governments to address improving air quality emphasizing and recommending upgrading antiquated ventilation systems utilizing advanced technologies that could kill future pandemic related airborne pathogens like COVID-19 from spreading, potentially eliminating global economies from having to close.
The infection control market is predicted to be worth an impressive $52.7 billion by 2026, growing at a CAGR of 3.4% between now and then. This growth is a combination of multiple factors. First and foremost, covid-19 has put a heightened importance for companies and healthcare facilities to improve their infection prevention standards, plus, other strong market trends such as an increase in surgeries performed and an influx of investments from governments is creating strong secular tailwinds.
As mentioned before, Applied UV, Inc. is positioned extremely well to take advantage of the expanding infection control market. Today, we will be conducting a deep dive on the company to learn more about what they do and how they could become a market leader within the infection control and purification sector.
What Does Applied UV Do?
Applied UV operates under its wholly owned subsidiaries SteriLumen and MunnWorks.
SteriLumen is dedicated to providing easy to implement and effective devices to protect all of us from infectious diseases. They do this through leveraging their technology in a variety of automated and connected designs to effectively eliminate pathogens that may cause healthcare acquired infections (HAI's). Their target market are facilities who experience high customer (or patient) turnover such as hospitals, assisted living facilities, doctors' offices, dental offices, walk-in clinics, and various high-traffic public places. As well, SteriLumen's products provide solutions without harmful emissions of ozone or other chemicals that could potentially be harmful to the environment or individuals.
Comprehensive Portfolio of Product Offerings
Applied UV has three main product categories all of which focus on infection control and pathogen destruction:
Airocide® air purification devices are research backed, clinically proven and developed for NASA with assistance from the University of Wisconsin. Airocide® is listed as an FDA Class II Medical device, utilizes a proprietary photo catalytic (PCO) bioconversion technology that draws air into a reaction chamber that converts damaging molds, microorganisms, dangerous airborne pathogens, destructive VOCs, allergens, odors and biological gasses into harmless water vapor and green carbon dioxide without producing ozone or other harmful byproducts. Airocide® applications include healthcare, hospitality, grocery chains, wine making facilities, commercial real estate, schools, dental offices, post-harvest, grocery, and homes. The Airocide HD Air Purification System was independently clinical tested and proved effective at removing aerosolized SARS-CoV-2 from the air within five minutes and thirty seconds of operation.
The acquisition of KES in Q3, followed by Scientific Air Management in early Q4, marked a major step forward in building out its air purification business to create a broad portfolio of patented, air disinfection and purification technologies. Under the SteriLumen brand, they are now capable of addressing virtually every major commercial market, including hospitals and assisted living facilities, schools, hospitality, museums, stadiums, food processing facilities and other large public spaces.
Lumicide is a connected and automated device aimed at surface disinfection. This product is designed to be installed in high-risk areas such as bathrooms (or other high touch spaces) and utilizes ultra-violet technology (UVC) to eliminate any pathogens or viruses that may be present on the surface. Lumicide was tested in a biosafety level 3 lab and results showed it was 99.9% effective in neutralizing SARS-Cov-2 (covid-19) in just 5 minutes.

Clarity D3 is a remote management application that provides detailed insights into the cleanliness of your spaces as well as providing an overview of the performance of all Applied UV devices. Clarity D3 allows users to control devices remotely, and will alert users to maintenance needed or any interruptions to performance.
Partnerships and Avenues for Further Growth
Boston Red Sox INSTALLED the Airocide system across Fenway Park and Jet Blue Park (which is the teams spring training facility), marking a project value of over $700K.

Long list of notable customers that have decided to implement Applied UV's revolutionary technology, including the following:
Airocide® units installed at the Armed Forces Research Institute of Medical Sciences ("AFRIMS"), Bangkok, Thailand, to help create safer and cleaner environments for visitors and staff. AFRIMS is a biomedical research facility of the U.S. Army's Walter Reed Army Institute of Research ("WRAIR").
Airocide® units installed in nearly 100 South Korean schools that have created designated observation rooms where students are required to stay for a certain period prior to seeing a school nurse. With more than 18,000 K-12 facilities and close to 350 universities in South Korea, Applied UV expects that these installations will serve as a platform for the expansion of the Airocide® solution into additional areas located with school facilities to include nurses' rooms, cafeterias, kitchens, and classrooms at a time when face-to-face classes are fully allowed.
Airocide® units installed at Son Tay Hospital in Hanoi, and in the National Institute of Food Control, a leader in the field of testing, inspection, and certification of food products, to help create safer and cleaner environments for patients, visitors and staff.
Exclusive distribution agreement with 3Sixty Biopharmaceuticals (Pty) Ltd. ("3Sixty") for the distribution of the Airocide® consumer and commercial air purification systems within the continent of Africa. Under the terms of the agreement, 3Sixty has agreed to an upfront binding purchase commitment of a minimum of $3.5 million of Airocide® systems over the initial one-year term of the agreement.
Applied UV is entered into a joint development agreement with leading architectural lighting company, Axis. This partnership focuses on developing and commercializing new LED-based technology to be used in hospitals. Applied UV will receive royalty payments from Axis as the product becomes available.


International manufacturing capabilities, a wide-reaching sales team and a customer base that already operates internationally, Applied UV sees expansion outside of North America as a major organic growth driver.


Growth is expected in both North America as well as large parts of Europe, Africa and Asia. In American hospitals alone, The Centers for Disease Control (CDC) estimated that healthcare acquired infections (HAI's) accounted for 1.7 million infections and 99,000 associated deaths annually. Consumers and governments alike are becoming more aware of these growing problems, which is likely to translate to larger investments into infection control solutions. The market for infection prevention in Asia is expected to see accelerated growth due to consumers demanding more protection from infectious diseases.
Company Financials
Net sales for the nine months ended September 30, 2021, increased to $7,748,499 from $4,727,631 in the nine months ended September 30, 2020, which marks an impressive YOY increase of 63.9%. The company is showing consistent topline growth as they continue to expand their operations. They currently have a market cap of approximately $22 million, meaning they are trading approximately 2.0 times last full year sales. And as a company that is showing incredible and consistent top line growth, Applied UV is showing signs of being significantly undervalued.
Analyzing the companies price movements throughout the year shows Applied UV's impressive growth has not been reflected in their share price. The company, through their three core product offerings, has built a comprehensive ecosystem within the infection prevention sector.
The company is well off their 52-week high of $35.70 a share, and is showing signs today of being severely undervalued.
Disclaimer
This website is a wholly owned subsidiary of Salesparq, LLC, herein referred to as Salesparq, LLC. Our publications are a commercial advertisement and are for general information purposes ONLY. We are engaged in the business of marketing and advertising companies for monetary compensation. We may receive compensation for this article on a PPC basis as an affiliate. Never invest in any stock featured on our site or emails unless you can afford to lose your entire investment. The disclaimer is to be read and fully understood before using our services, joining our site or our email/blog list as well as any social networking platforms we may use.PLEASE NOTE WELL: Salesparq, LLC and its employees are not a Registered Investment Advisor, Broker Dealer or a member of any association for other research providers in any jurisdiction whatsoever.Release of Liability: Through use of this website viewing or using you agree to hold Salesparq, LLC, its operators owners and employees harmless and to completely release them from any and all liability due to any and all loss (monetary or otherwise), damage (monetary or otherwise), or injury (monetary or otherwise) that you may incur. The information contained herein is based on sources which we believe to be reliable but is not guaranteed by us as being accurate and does not purport to be a complete statement or summary of the available data. Salesparq, LLC encourages readers and investors to supplement the information in these reports with independent research and other professional advice. All information on featured companies is provided by the companies profiled, or is available from public sources and Salesparq, LLC makes no representations, warranties or guarantees as to the accuracy or completeness of the disclosure by the profiled companies. None of the materials or advertisements herein constitute offers or solicitations to purchase or sell securities of the companies profiled herein and any decision to invest in any such company or other financial decisions should not be made based upon the information provided herein. Instead Salesparq, LLC strongly urges you conduct a complete and independent investigation of the respective companies and consideration of all pertinent risks. Readers are advised to review SEC periodic reports: Forms 10-Q, 10K, Form 8-K, insider reports, Forms 3, 4, 5 Schedule 13D. Salesparq, LLC is compliant with the Can Spam Act of 2003. Salesparq, LLC does not offer such advice or analysis, and Salesparq, LLC further urges you to consult your own independent tax, business, financial and investment advisors. Investing in micro-cap and growth securities is highly speculative and carries and extremely high degree of risk. It is possible that an investors investment may be lost or impaired due to the speculative nature of the companies profiled. The Private Securities Litigation Reform Act of 1995 provides investors a safe harbor in regard to forward-looking statements. Any statements that express or involve discussions with respect to predictions, expectations, beliefs, plans, projections, objectives, goals, assumptions or future events or performance are not statements of historical fact may be forward looking statements. Forward looking statements are based on expectations, estimates, and projections at the time the statements are made that involve a number of risks and uncertainties which could cause actual results or events to differ materially from those presently anticipated. Forward looking statements in this action may be identified through use of words such as projects, foresee, expects, will, anticipates, estimates, believes, understands, or that by statements indicating certain actions & quote; may, could, or might occur. Understand there is no guarantee past performance will be indicative of future results.In preparing this publication, Salesparq, LLC has relied upon information supplied by its customers, publicly available information and press releases which it believes to be reliable; however, such reliability cannot be guaranteed. Investors should not rely on the information contained in this website. Rather, investors should use the information contained in this website as a starting point for doing additional independent research on the featured companies. Salesparq, LLC has not been compensated for this article. The advertisements in this website are believed to be reliable, however, Salesparq, LLC and its owners, affiliates, subsidiaries, officers, directors, representatives and agents disclaim any liability as to the completeness or accuracy of the information contained in any advertisement and for any omissions of materials facts from such advertisement. Salesparq, LLC is not responsible for any claims made by the companies advertised herein, nor is Salesparq, LLC responsible for any other promotional firm, its program or its structure. Salesparq, LLC is not affiliated with any exchange, electronic quotation system, the Securities Exchange Commission or FINRA.