Featured
Astro Aerospace Primed for Vertical takeoff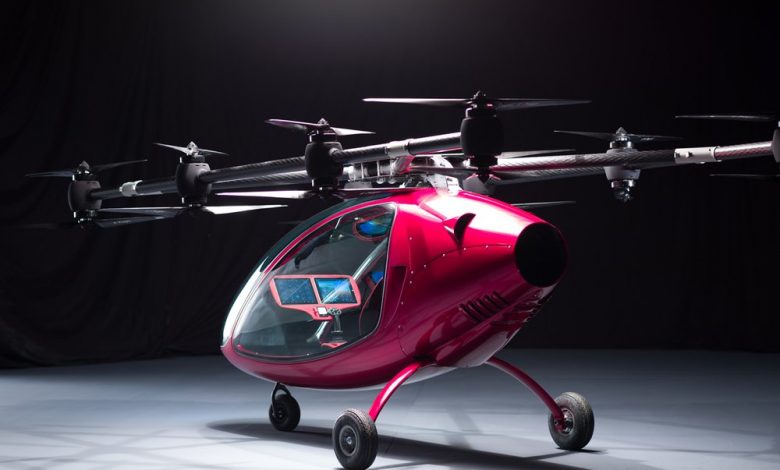 The unmanned aerial vehicles market is worth over a $100 billion as per Goldman Sachs research and heavy investments are being made to use such vehicles for passenger and cargo transport. There are a number of emerging companies within this domain as UAVs are expected to be the future of human transport. Research organizations are forecasting their market to be one of the fastest growing markets of the current decade which is why most companies dedicated to this sector are already attracting very high valuations.
Also, there is little doubt that Astro's stock price is going to zoom given the fact that its peer, Joby Aviation, is going public in a in a SPAC deal that values it at $6.6 billion
However, there are some exceptions which are true hidden gems from a valuation perspective and are trading at investment-worthy levels. Astro Aerospace (OTCQB:ASDN) is one such stock which is tapping into this market and yet is trading at a reasonable price.
What Does Astro Aerospace Do?
Astro Aerospace Ltd. is a Texas-based deep-tech company engaged in the development of eVTOLs – electric vertical take-off and landing aerial vehicles. The company is working towards building offerings that are self-piloted and autonomous in both, the manned as well as the unmanned categories. The company is engaged in the research and development of vehicles that serve the need of aerial transportation for humans as well as cargo. Astro is working towards building a robust eVTOL technology i.e., the next generation of autonomous electric aircraft offering a high level of safety and comfort and enabling smooth and rapid transportation particularly in urban areas suffering from heavy road traffic congestion. transportation and increasing road traffic congestion in urban areas are driving the growth of the global eVTOL aircraft market.
ELROY – A True Wonder Of Technology
Astro Aerospace's R&D investments over the years have resulted in the development of a working, full functional, highly scalable prototype known as ELROY, an autonomous aerial vehicle built with high-end technologies like adaptive flight control, fibre optic internal communications, field-oriented motor control, and encrypted communication channels. Fibre optics is the key word here as the aircraft has almost no wires except the main power cables and the entire communication takes place through light. The management claims that the ELROY can take off, land and perform all stages of flight maneuvering with 100% autonomy, guided securely using the LTE (4G) network. It also has the option of on-board control and can be used as a manned vehicle with the pilot having the option to take over at any time via the Touch Flight Control or fly-by-wire joystick. Astro Aerospace has heavily invested in cutting-edge technology for the ELROY but its controls and its interface have been kept highly user-friendly with the Glass Cockpit Avionics flight support software that allows passengers to input their destination quickly and fly there without any manual effort. It also has the ability to send flight information in real time, use situational awareness, analyze and respond to local air traffic. The best part about the ELROY is that it can be controlled remotely by a Ground Control and Monitoring Center based anywhere in the world. In this way, a support operator based in Europe or Asia can fly and land an aircraft based in the U.S.
Strong Future Macro
The domain of Astro Aerospace is at a very nascent stage today but eVTOLs are expected to become more prolific by 2025 as per the research provided by Markets & Markets. Their research indicates that the market size of eVTOLs is expected to be around $162 million in 2025 after which it is expected to pick up pace and is expected to grow at a CAGR of more than 20%. Air taxis as a sub-domain is expected to be the fastest growing space with an expected CAGR of nearly 30% as per Market Research Future data. Companies like Rolls-Royce PLC, Airbus SAS, and Uber Technologies, Inc. have conducted successful trials within this air taxi space and Uber Technologies, Inc. has already signed a contract with NASA to develop a flying taxi air control software. The reason why this market has such a huge potential is that there is a visible need among consumers for an enhanced traveling experience and a lower traveling time. Astro Aerospace's products definitely have a strong application in this domain which is why it has a bright future ahead.
Final Thoughts
As we can see in the above the company's stock has appreciated nearly 5 times in the past 3 months and is currently trading at around $4.5 per share. The company was recently in the news for the acquisition of Canadian peer, Horizon Aircraft which was in the process of developing its own eVTOL called Cavorite X5. The integration of the technology of Horizon with Astro is definitely going to benefit the company in the future. Also, there is little doubt that Astro's stock price is going to zoom given the fact that its peer, Joby Aviation, is going public in a in a SPAC deal that values it at $6.6 billion. Astro is in the process of up-listing to the NASDAQ which is not only expected to result in higher trading volumes but also a significantly higher demand for the stock resulting in value unlocking. The stock is definitely very cheap at its current level of $4.5 and is a compelling pick for deep tech investors.
---
Legal Disclaimer
Except for the historic data introduced herein, issues mentioned in this text comprise forward-looking statements which might be topic to sure dangers and uncertainties that would trigger precise outcomes to differ materially from any future outcomes, efficiency or achievements expressed or implied by such statements. This editorial is not investment advice. Salesparq, LLC which owns SmallcapsDaily.com will not be registered with any monetary or securities regulatory authority and doesn't present nor claims to present funding recommendation or suggestions to readers of this launch. Salesparq, LLC, which owns SmallcapsDaily.com, could also be compensated for its companies in the type of cash-based compensation for the businesses it writes about. For making particular funding choices, readers ought to search their very own recommendation. Pursuant to an agreement between Tradigital IR and Salesparq, LLC, which owns SmallcapsDaily.com, has been retained for a interval from 3/1/2021 – 3/31/2021 to publicly disseminate details about Astro Aerospace, Ltd., together with on the Website, electronic mail and different media together with online and social media. We have been compensated twenty-five thousand dollars for our services during this period. We own zero shares of Astro Aerospace, Ltd. We don't intend to purchase shares of Astro Aerospace, Ltd. in the open market at any time.