Featured
Avivagen: The OxC-beta™ Technology Is A True Game Changer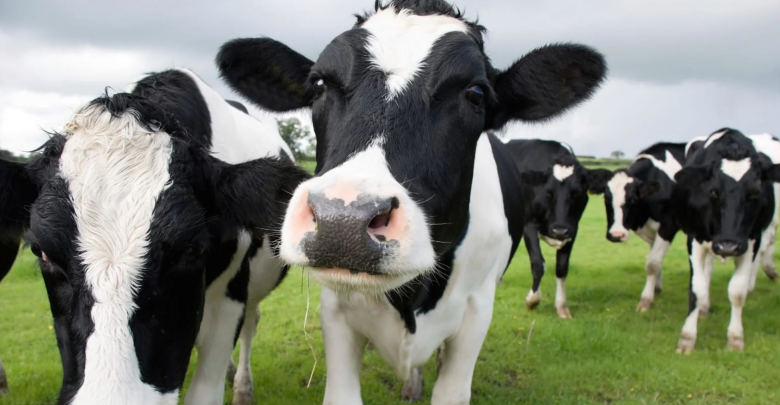 Life science stocks are gaining an increasing amount of attention with every passing day as the world continues to battle with the COVID-19 pandemic. Over and above the pharma and biotech players engaged in the development of vaccines and drugs meant to counter the SARS-CoV-2, there is also a rising need to focus on livestock health. Enhancing livestock health without the use of antibiotics has become a must in order to prevent the emergence of deadly diseases including so called superbugs. Avivagen Inc. (TSXV:VIV, OTCQB:VIVXF) is a Life Sciences player that caters directly to this need and is at a very interesting juncture today. The company is building a compelling growth story as it has gone on to receive numerous country approvals across many large livestock markets in the world.
Background About Avivagen And Its OxC-beta™ Technology
Avivagen is a Canadian-based life sciences corporation focused on developing and commercializing products for livestock, companion animal and human applications that safely enhance and support immune function, thereby supporting general health and performance. With over 80% of the world's antibiotics currently used as growth promoters in livestock feed, the company is engaged in the development and commercialization of products to replace antibiotics in livestock feed and reduce disease by priming their immune systems. Its patented OxC-beta™ technology was developed from years of research with respect to oxidized β-carotene and other carotenoids, the compounds that give certain fruits and vegetables their bright colours and support the bodily defence functions. The company's proprietary product has proven to be an effective immune priming and anti-inflammatory tool, as well as a cost-efficient and economic alternative to combat the Antimicrobial Resistance crisis facing the world today. The importance of this cannot be over emphasized as most superbugs originate with the use of antibiotics in livestock feed. Avivagen also produces Vivamune and Dr. Tobias' All-In-One Dog Chews (distributed through the Mimi's Rock platform on Amazon) which are suitable for pets of all ages and are exploring the use of its OxC-beta™ technology in the Human Nutraceutical industry. Overall, the company is building a solid product range for domestic and export markets.
International Growth Story
Avivagen's management has been in the process of obtaining country approvals across the globe, with the aim of exporting its products worldwide. This has involved numerous international livestock trials of its products and resulted in the company currently approved to sell its products in the United States, Philippines, Taiwan, New Zealand, Thailand, Mexico, Australia and Malaysia. The company continues to target a wide customer group including government agencies, global health organizations, livestock producers and livestock feed companies. Avivagen was recently in the news for receiving approval from The Ministry of Agriculture-Feed Additives Division in Brazil, allowing it now to supply its OxC-beta™ Livestock product for use in poultry, swine and cattle in that country. The company also signed a distribution agreement with established São Paulo-based Look Chemicals Importacao E Exportacao LTDA for the use of OxC-beta™ Livestock in poultry and swine. It has already executed a major order with Industrias Melder in Mexico which could result in a long-term contract for the company.
Animal Health – An Evolving Market
As per GM Insights research, the global animal health market was valued at $129.9 billion in 2018 and is expected to reach a value of $172.5 billion by 2025 implying a 4.6% annualized growth rate. The number is bound to get a significant boost after the COVID-19 pandemic which has had its origins in the meat market of the Wuhan province in China, thus raising concerns all over the world regarding the health and quality of livestock. As of today, livestock is administered constant doses of antibiotics upon any form of illness which has led to a huge risk of antibiotic resistance by pathogens and is causing increasing deaths each year. There are over 2 million infections and almost 700,000 deaths each year of which about 160,000 are U.S. deaths as per the National Resources Defense Council Report. In fact, pathogens affecting livestock have evolved so much that viruses like the COVID-19 appear to be just the beginning. After the adverse global impact of the COVID-19, Government authorities have started seeing the drawbacks in the excessive use of antibiotics on livestock and the importance of improving livestock immunity to fight pathogens. As a result, we foresee a strong demand of Avivagen's OxC-Beta product as livestock farmers and regulators are looking for a low-cost solution to boost their animals' immunity and provide minimal doses of antibiotics, following the lead of Europe, which banned antibiotic use in 2006, and China who in July of this year banned all antibiotic use in commercial livestock farming.
Final Thoughts
While most of Avivagen's revenues so far have been through discrete purchase orders, it appears these orders are starting to convert into long-term ongoing contracts resulting in a consistent revenue stream. Its unit economics are strong as the company operates mainly through distributors and not on a direct basis which is why its gross margins are healthy. Management is looking to break-even and achieve a positive bottom-line in the near-term, despite the global economic crisis caused by the COVID-19 pandemic. There is a tremendous confidence being shown by countries in the OxC-beta™ technology and it appears to only be a matter of time before Avivagen can reap the financial rewards of its efforts.
Disclaimer
SmallcapsDaily has not been compensated for this article. This article is not intended to be investment advice. Please do your own research. Please see our full disclaimer here.
Disclaimer
This website is a wholly owned subsidiary of SCD Media, LLC, herein referred to as Smallcaps Daily. Our publications are a commercial advertisement and are for general information purposes ONLY. We are engaged in the business of marketing and advertising companies for monetary compensation. We may receive compensation for this article on a PPC basis as an affiliate. Never invest in any stock featured on our site or emails unless you can afford to lose your entire investment. The disclaimer is to be read and fully understood before using our services, joining our site or our email/blog list as well as any social networking platforms we may use. PLEASE NOTE WELL: Smallcaps Daily and its employees are not a Registered Investment Advisor, Broker Dealer or a member of any association for other research providers in any jurisdiction whatsoever.Release of Liability: Through use of this website viewing or using you agree to hold Smallcaps Daily, its operators owners and employees harmless and to completely release them from any and all liability due to any and all loss (monetary or otherwise), damage (monetary or otherwise), or injury (monetary or otherwise) that you may incur. The information contained herein is based on sources which we believe to be reliable but is not guaranteed by us as being accurate and does not purport to be a complete statement or summary of the available data. Smallcaps Daily encourages readers and investors to supplement the information in these reports with independent research and other professional advice. All information on featured companies is provided by the companies profiled, or is available from public sources and Smallcaps Daily makes no representations, warranties or guarantees as to the accuracy or completeness of the disclosure by the profiled companies. None of the materials or advertisements herein constitute offers or solicitations to purchase or sell securities of the companies profiled herein and any decision to invest in any such company or other financial decisions should not be made based upon the information provided herein. Instead Smallcaps Daily strongly urges you conduct a complete and independent investigation of the respective companies and consideration of all pertinent risks. Readers are advised to review SEC periodic reports: Forms 10-Q, 10K, Form 8-K, insider reports, Forms 3, 4, 5 Schedule 13D. Smallcaps Daily is compliant with the Can Spam Act of 2003. Salesparq, LLC does not offer such advice or analysis, and Smallcaps Daily further urges you to consult your own independent tax, business, financial and investment advisors. Investing in micro-cap and growth securities is highly speculative and carries and extremely high degree of risk. It is possible that an investors investment may be lost or impaired due to the speculative nature of the companies profiled. The Private Securities Litigation Reform Act of 1995 provides investors a safe harbor in regard to forward-looking statements. Any statements that express or involve discussions with respect to predictions, expectations, beliefs, plans, projections, objectives, goals, assumptions or future events or performance are not statements of historical fact may be forward looking statements. Forward looking statements are based on expectations, estimates, and projections at the time the statements are made that involve a number of risks and uncertainties which could cause actual results or events to differ materially from those presently anticipated. Forward looking statements in this action may be identified through use of words such as projects, foresee, expects, will, anticipates, estimates, believes, understands, or that by statements indicating certain actions & quote; may, could, or might occur. Understand there is no guarantee past performance will be indicative of future results.In preparing this publication, Smallcaps Daily, has relied upon information supplied by its customers, publicly available information and press releases which it believes to be reliable; however, such reliability cannot be guaranteed. Investors should not rely on the information contained in this website. Rather, investors should use the information contained in this website as a starting point for doing additional independent research on the featured companies. Smallcaps Daily has not been compensated for this article. The advertisements in this website are believed to be reliable, however, Smallcaps Daily and its owners, affiliates, subsidiaries, officers, directors, representatives and agents disclaim any liability as to the completeness or accuracy of the information contained in any advertisement and for any omissions of materials facts from such advertisement. Smallcaps Daily is not responsible for any claims made by the companies advertised herein, nor is Smallcaps Daily responsible for any other promotional firm, its program or its structure. Smallcaps Daily is not affiliated with any exchange, electronic quotation system, the Securities Exchange Commission or FINRA.